Let me start off by telling you how much we love Dove. I've always used Dove soap for washing my face because of it's milky, soft texture and for being gentle on my skin. From generations to generations in my family, this is a product we always use and trust. That being said, I am extremely thankful to be able to test out their new line of baby products before it's launch in March of 2017.
I knew their soap bars would not disappoint, from my own personal experience, so I was curious to try the baby lotion on my girls and find out how well it actually performed. It's been a long and dry winter for us as we live in a northern city where the cold weather lingers into spring and the snow melts in April. Along with cold climates comes dry skin and irritation due to dry air inside and outside of the home.
What I love about the Baby Dove product line is that they offer a fragrance free baby lotion that is great for dry and sensitive skin.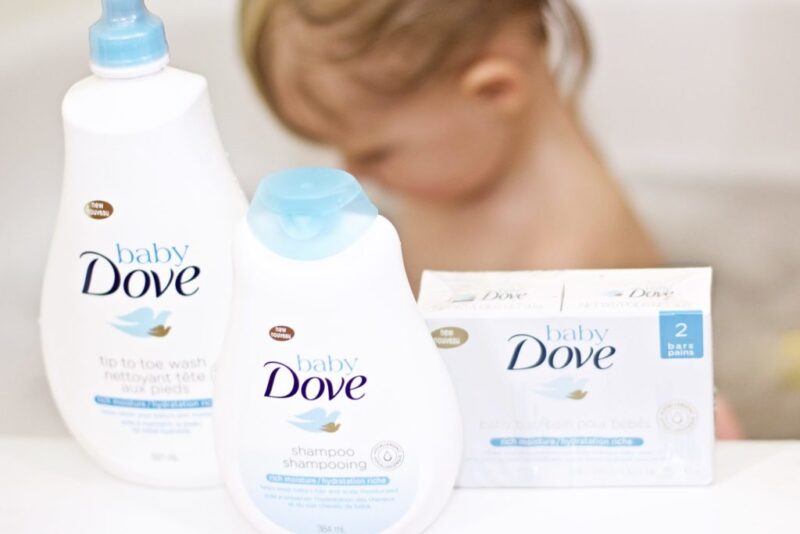 How to Moisturize Dry Skin
The key to moisturizing dry skin is starting off with a gentle, warm bath. First, clean the skin of dirt and germs with Baby Dove's gentle head-to-toe wash. There is also a tearless shampoo that smells amazing! After bath time, pat your baby dry with a clean, soft towel. Refrain from a rubbing motion when you're drying because it may irritate their skin. Apply Baby Dove's lotion to his or her face and body, messaging gently, in turn making it a relaxing experience for both mommy and baby.
Baby Dove lotion left my daughter's skin feeling extra soft – just like how it felt when she was a newborn. And that's a hard task to overcome after having such a long and dry winter. We're completed amazed at how moisturized Ava's skin is after only one use. It rubs on smooth, it doesn't irritate the skin, and it gives that fresh and clean feeling – perfect before bedtime.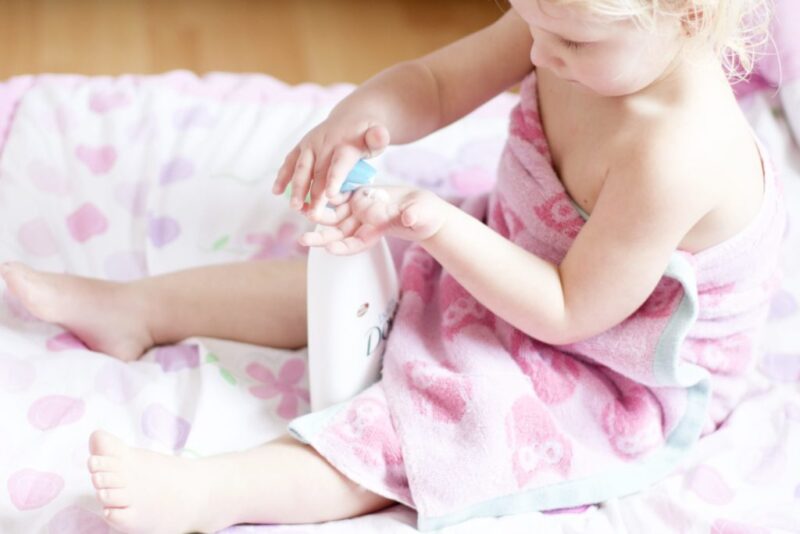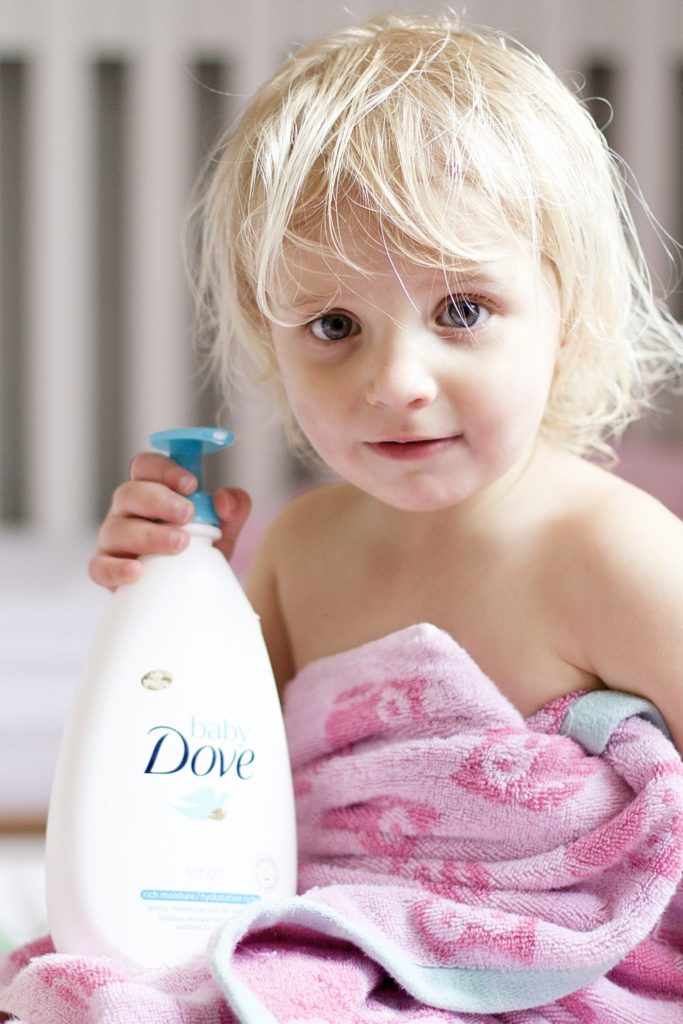 The lotion doesn't burn my daughter's skin with chemicals, it's simply milky soft and absorbs quite well. The reason why it is so gentle is because the ingredients are hypoallergenic, meaning the likelihood of developing a reaction after using this product on your baby is little to none.
I can't wait to add it to our bedtime routine every night, as well as in the summertime after vigorous swimming and sun exposure!
If you're a new mom: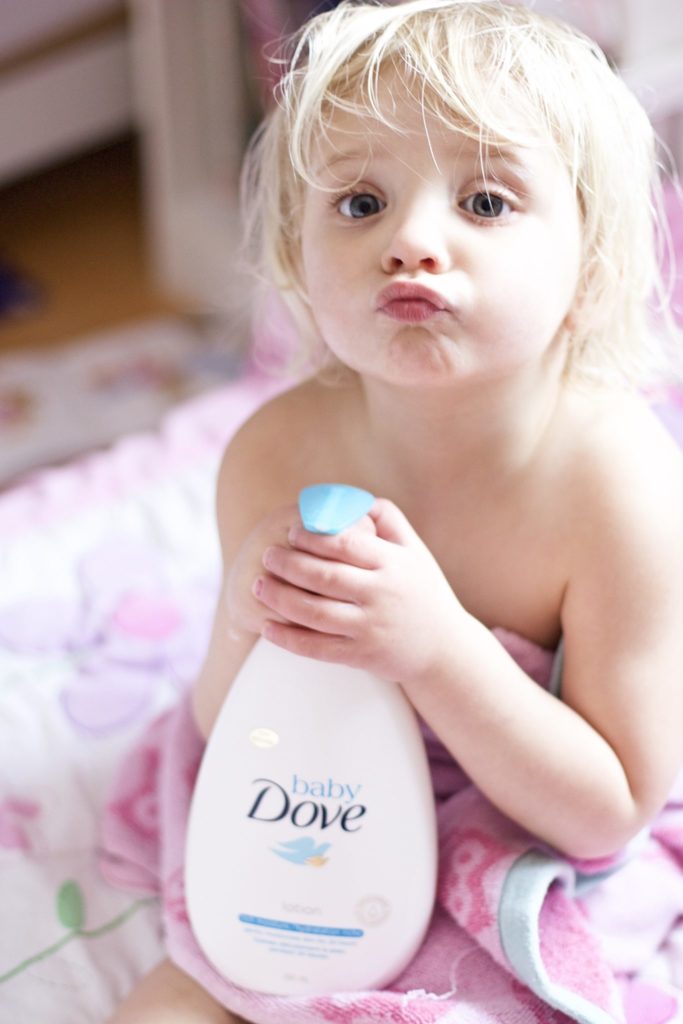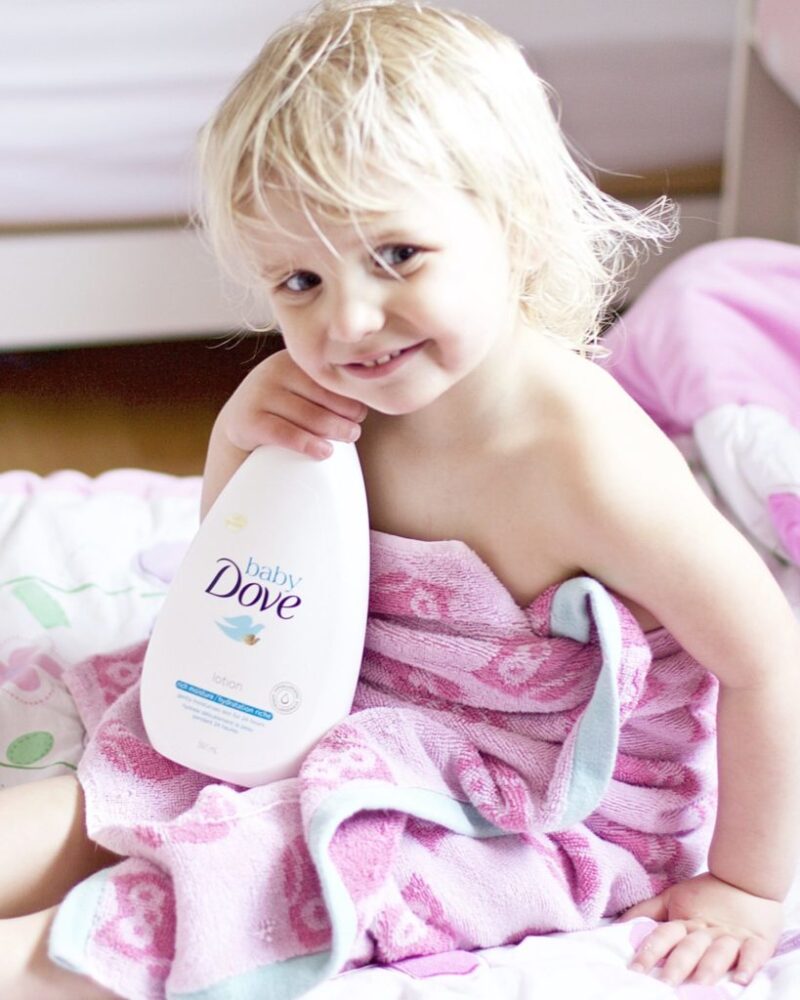 CONCLUSION
All in all, it was no surprise to me that Dove's baby lotion performed exactly how I imagined it would. After all, it is paediatrician recommended. Dove never disappoints!
There is a whole line of baby products offered by Dove including head-to-toe bath wash, tearless shampoo, moisture rich soap bars, fragrance-free lotion, and normal to dry skin lotion. What more could a mom ask for?
If you're wondering what you should be using on your newborn, this is it. A must have for every new mom out there. Heck, even I have been using the baby lotion since we've tried it because I love it so much! And I know you and your baby will love it too.
You can shop the Baby Dove product line here.
If you have any questions or inquiries at all, feel free to ask them in the comments below!
Love,

Available at Real Canadian Superstore, Loblaws, Zehrs, Fortinos and Atlantic Superstore or for convenient pick up here.
This post is part of the YummyMummyClub.ca and the Dove Baby #BabyDove sponsored program. I received compensation as a thank you for my participation. This post reflects my personal opinion about the information provided by the sponsors.