I have partnered with Aveeno Canada to bring you this post. All opinions are my own.

When I was a little girl, I always wanted to wear my mother's lipstick. I saw her apply it every morning, before she went to work, and I wanted to be just like her when I grew up – to be beautiful. Fortunately for me, I was allowed to wear makeup at a young age. My mother would snap pictures as I smeared bright pink lipstick across my lips as I smiled for the shot. From then on, my love for makeup and beauty progressed as I got older.
Subsequently, along with my freedom came judgement. Judgement from fellow kindergarteners' parents. "Why did you let her wear lipstick to school?" one asked, inadvertently taking a stab at my mother. One would think, if you are going to say something negative, don't even say it at all! Anyway, my view on motherhood is very similar to what I was taught. Let them be kids. Let them wear the makeup and feel beautiful. I mean, it's not like they're contouring yet.
So, why is it okay to let your little girl wear makeup? It's just makeup. It's not a tattoo. It washes off. It's fun.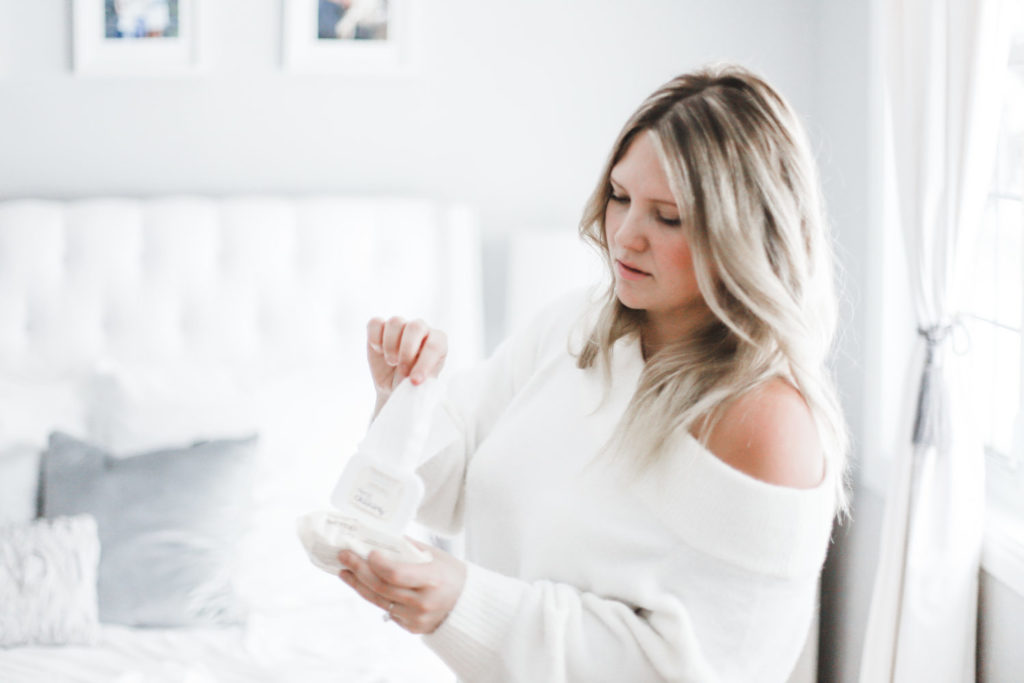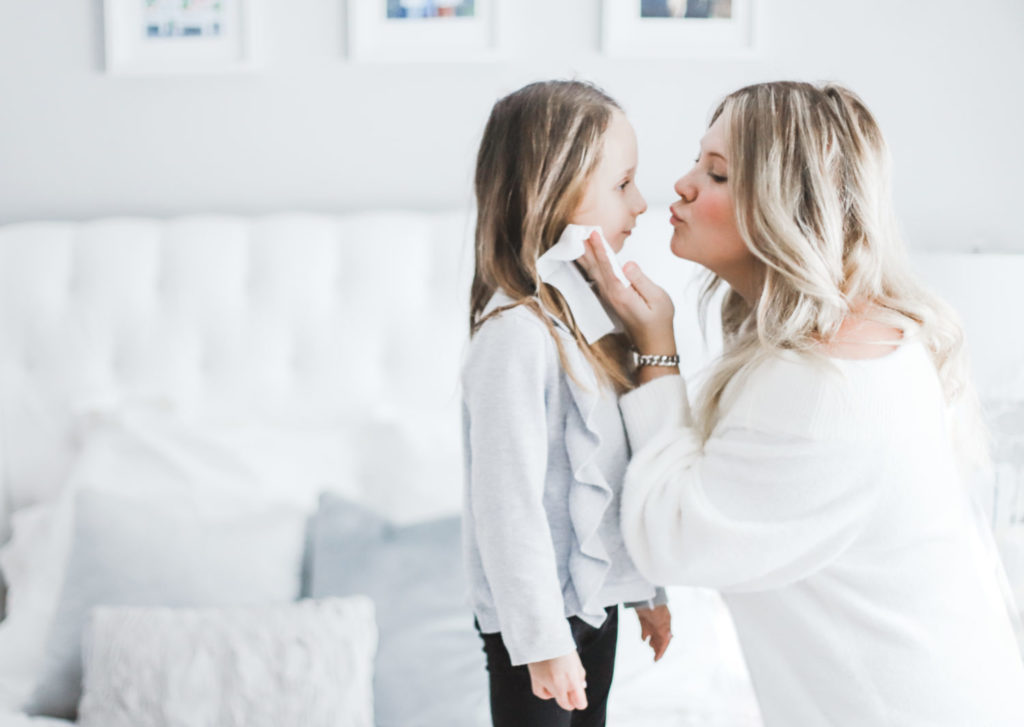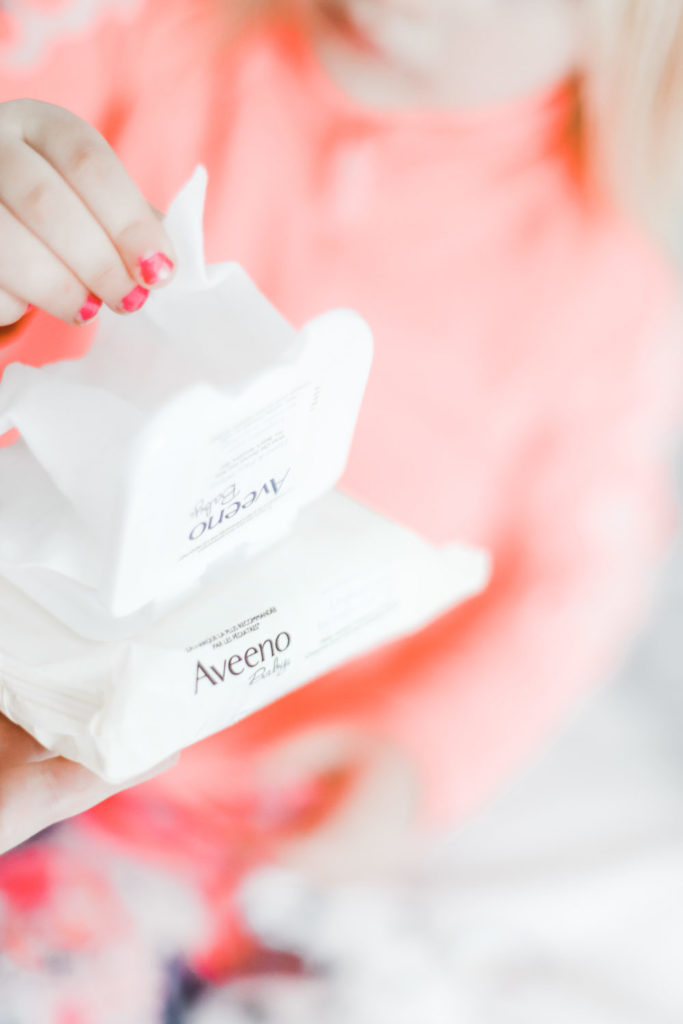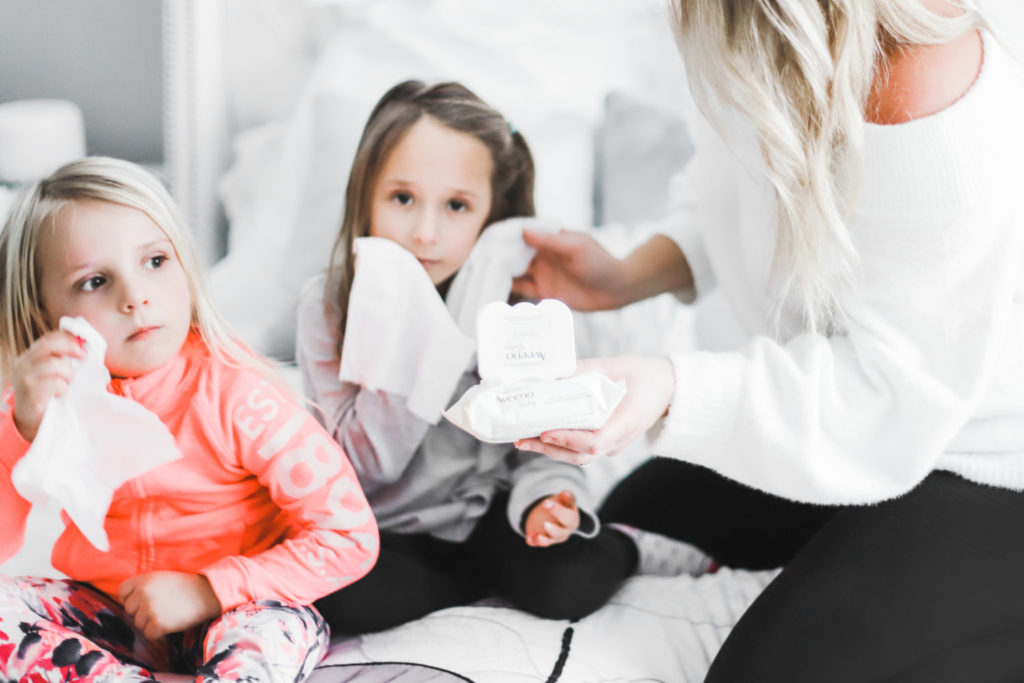 We use Aveeno Baby Hand & Face Wipes to wash off makeup and yes, even I use them. They are so gentle, they take off everything with ease, allowing me more time to play makeup with my girls. I want to be the best role model I can be to them, and that means showing them how to appreciate beauty, flaws, and differences. They deserve to feel beautiful, each and every way possible.
Aveeno is a brand I have always trusted, knowing that the ingredients are recognizable, and we can always rely on their products to be gentle on sensitive skin. Their new Aveeno Baby Hand & Face Wipes help nourish skin with soothing oat extract and aloe. They are fragrance free and alcohol free, and leave skin feeling moisturized. Not to mention that I already love and use their Aveeno Baby Wash & Shampoo and Aveeno Baby Daily Lotion; there really is nothing else like Aveeno Baby. We use them for everything, from soothing baths, to cleaning delicate hands and faces every day and when on-the-go.
Because these are our messy moments… the memories we will look back on and appreciate the laughter, giggles, and the quality mother-daughter time together.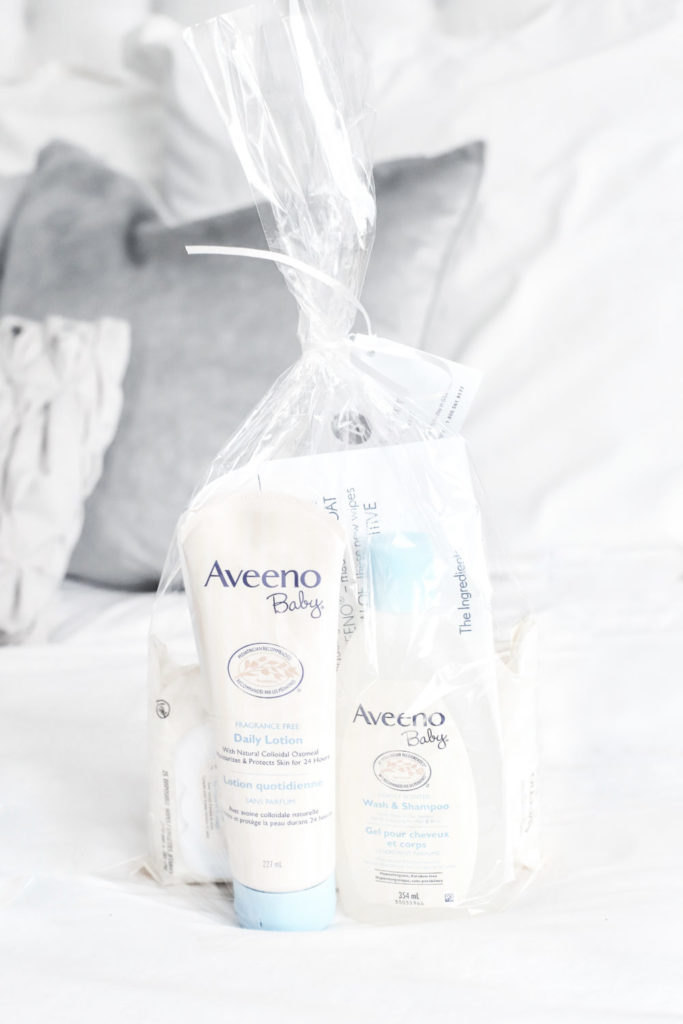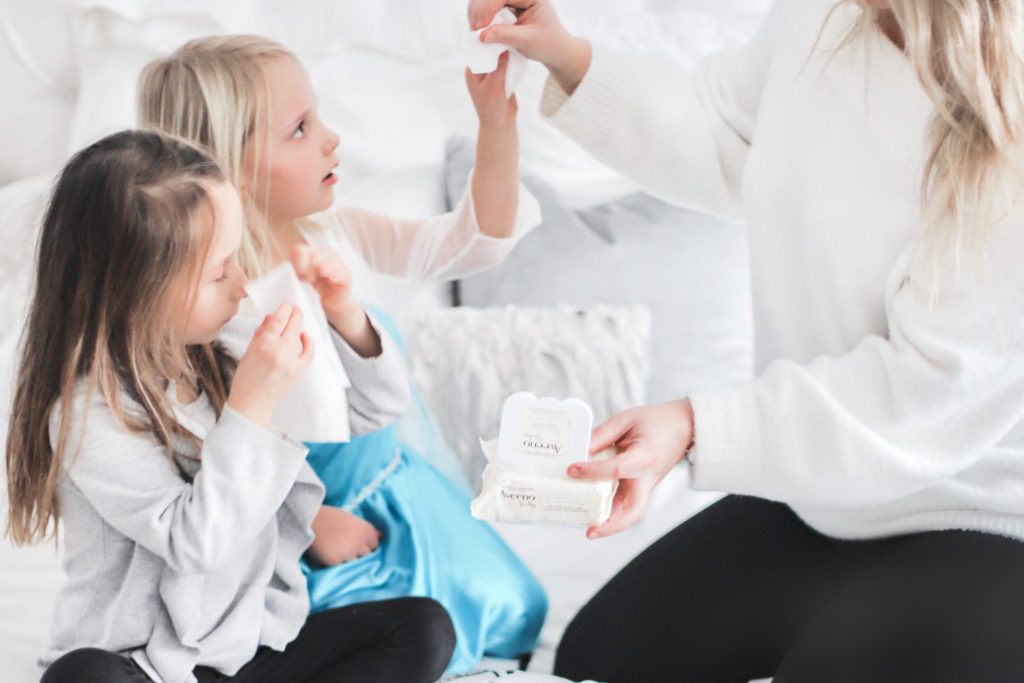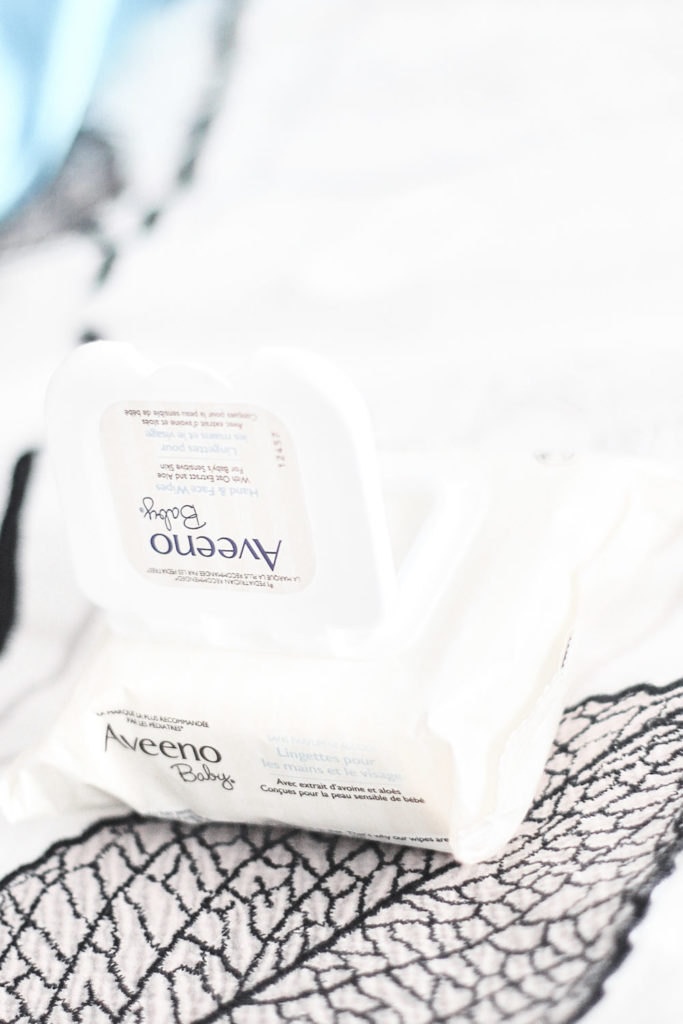 The next time you feel as though your daughter is wearing too much makeup, instead of restricting her, embrace her beauty with her. Dedicate your time to a little beauty date and do your makeup together. Tell each other stories, laugh, and teach her how to feel beautiful in her own skin. Let your little girl wear makeup. And if that means counting freckles and beauty marks, and covering blemishes up with concealer, so be it!
Tell me, do you let your little girl wear makeup? How do you try to be more present as a parent?

Shop Aveeno Baby