Do you want to know how to gain full parental control when it comes to our children or teens being exposed to the online world from their device? Here you'll learn the exact solution for parents – how to block app downloads, hide apps, manage content, and limit screen time for the whole family.
This post was sponsored by Google in partnership with Forward Influence. All thoughts and opinions are my own.
It's easy to pass a device over to your child to occupy them or simply to calm them down. I'll admit that I've done it – everyone's done it – and although I'm not condoning it to be an affective form of parenting, it is the easy way out. It's of course, modern day technology that is used for learning as well as entertainment. It's one of those things that keeps us sane, as parents – hand over an electronic device to your child to stop them from screaming or crawling under the table at a restaurant, from jumping up and down on an airplane, or for being patient while waiting for a doctors appointment.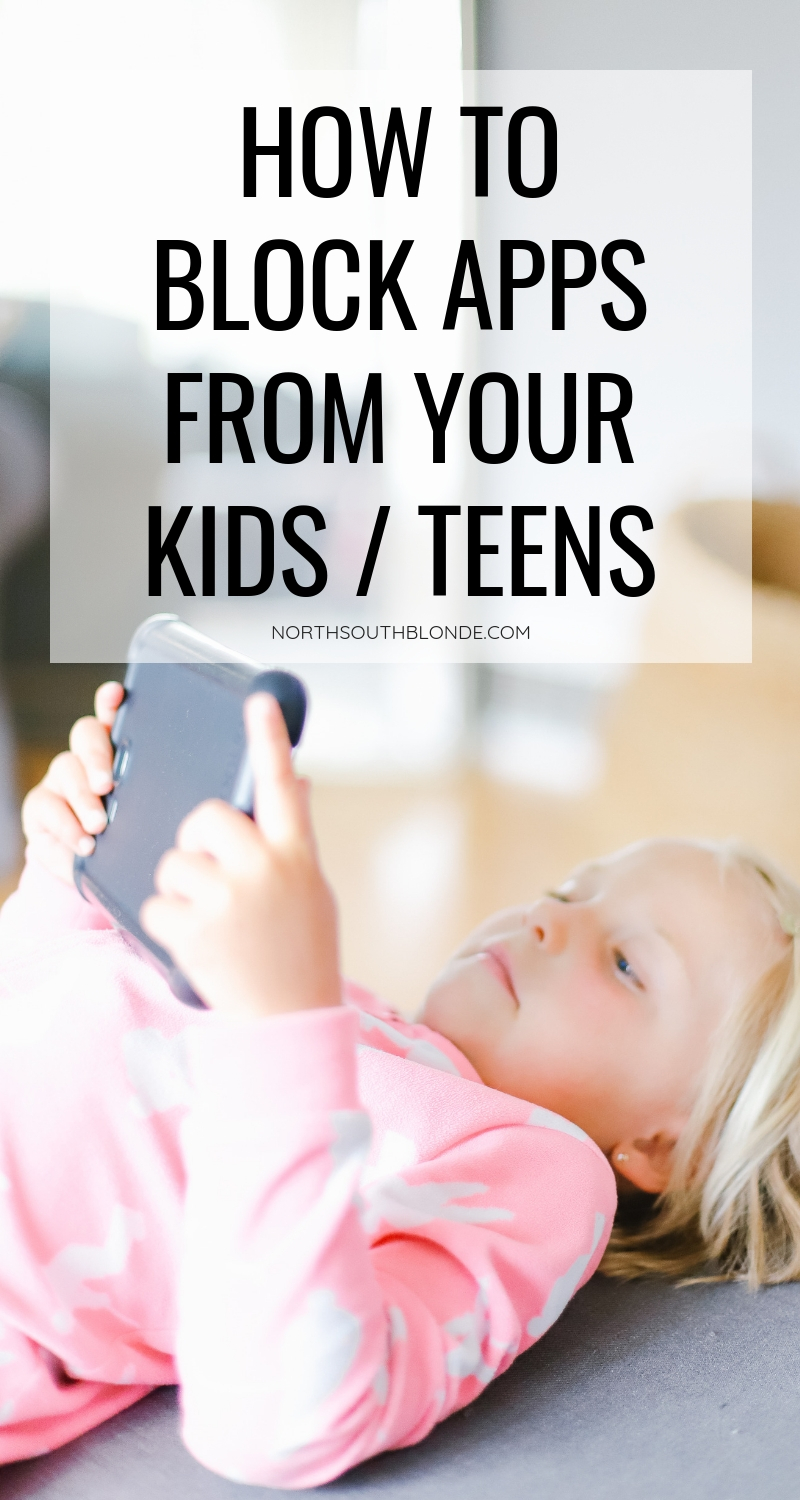 Gain Full Parental Control of What They're Watching
I am definitely that parent to bring a tablet with us when we bring the kids on vacation, simply because they will get restless on the flight and maybe even during those few awkward hours between the beach and dinnertime. But I have to say, they are lucky to have access to it.
For the longest time, my children have not been allowed any screen time since the screen of our iPad cracked and had to be thrown out. It turns out that the whole situation was actually a godsend because our youngest was showing signs of speech delays. I'll come right out and tell you that it was due to having too much screen time and ever since I've taken it away, she's done much better.
Now, you can see why I'm thankful that the screen broke! But in all seriousness, let's get down to the point of the matter. Not every parent out there is going to just throw away their electronic device, we just want control!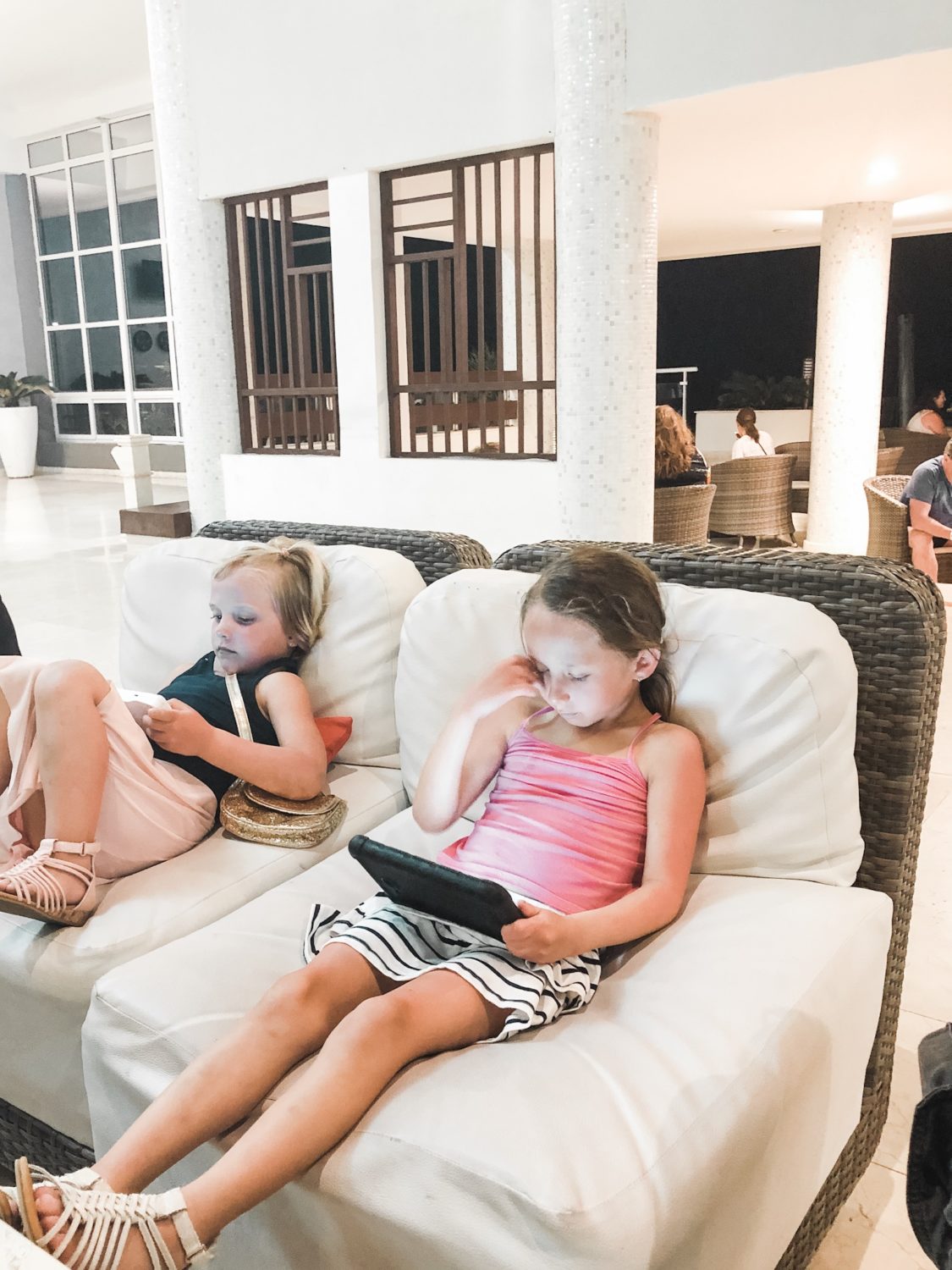 You Can't Avoid the Inevitable, But You Can Start Gaining Control Right Now
The internet is a scary place, especially for our children when they have access to it. As mothers, we experience first-hand stress through thoughts of our kid discovering something that's not meant for them. For example, if I am not supervising my child after a certain amount of time, I begin to think "Did they find something inappropriate? Are they becoming zombies? Will what they're watching encourage violence, bad habits, or criminal behaviour?" Just few of the worries we have as parents. No matter what age your child is, they will be affected in some way when there are no restrictions in place.
You can't hide them from absolutely everything so that they remain little innocent angels for the rest of their lives. It's bound to happen, they're bound to see some form of inappropriate content on the world wide web, but at least we now have the ability to limit the apps they use, at least before they become computer programmers and tech experts, or worse: go behind our backs and figure out a way to freedom. So, in the meanwhile…
The Family Link App From Google
It's a daily struggle when it comes to managing what your child or teen is watching and learning from their screen and there is now a solution for parents with the Family Link app from Google. You now have the ability to block apps, track and limit screen time, and ultimately gain full parental control of each electronic device in the household.
I'll give it to you straight, ever since that scary Japanese figure circulated the internet – I even received a letter from the school about it – I was ready to shut down all electronic activity in our house and I'm sure every parent out there did, too. If you are a parent of young children, you most definitely feel uncomfortable with them watching any YouTube video they want, but at the same time, you still want to have the app accessible on your home screen for your own use.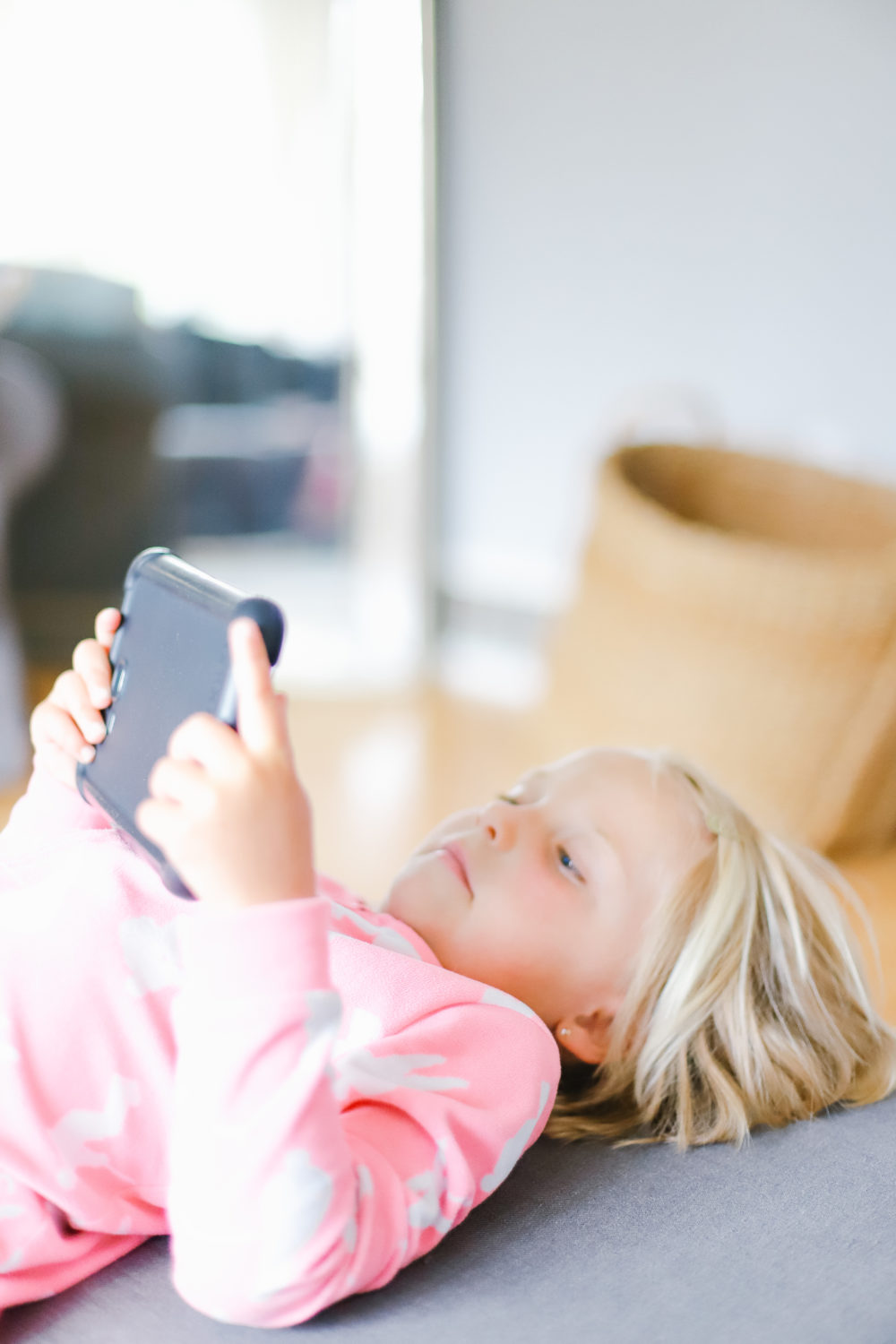 You Can Now Block Apps
With the Family Link app from Google, you can block YouTube, for example, so that your children can have access to more appropriate content such as Netflix, Treehouse, your cable provider app for TV shows, or YouTube Kids, just to name a few popular ones.
This app will let you:
track activity and set limits on screen time/usage
lock a device when it's time to take a break
allow and block apps from being downloaded
manage in-app purchases
hide apps
access teacher-recommended apps that will benefit your child.
locate your child! (GPS your teenager as long as they have their device on them, yes please!)
block mature sites in Chrome
control both Apple and Android Devices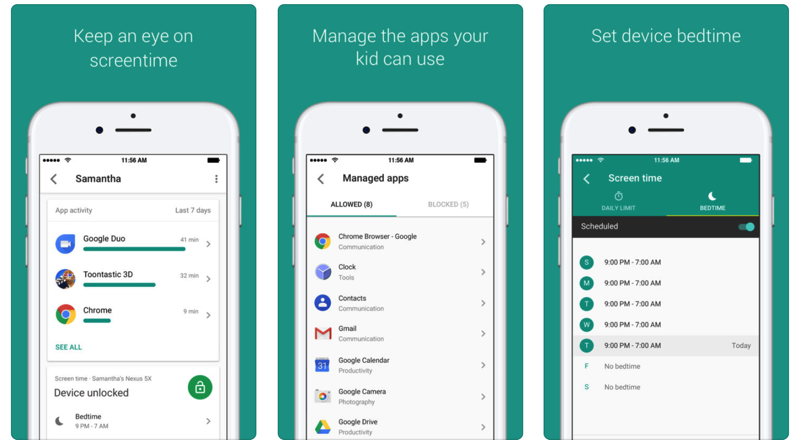 How to Gain Parental Control
Download the Family Link app from Google and try it for yourself. Sync the devices in your household so that you can have immediate control over all of them – It's that simple. You will need to create a Google account (gmail) for each child, have them log in on their device on any Google app or Chrome, and have their device beside yours to match and set your controls.
And did I mention, GPS your children? Oh, what a world!
The best part is that the app is free and easy to use. Don't get me wrong, I'm not sure how long it will actually work for my family and I – my four year old knew how to navigate my iPhone from the age of two. Who knows if my kids will eventually find a way around it. Until then, this is going to ease my mom-worrying mind so I can sleep better at night knowing exactly what my kids are exposed to.
What are your thoughts on parental control? Are you all for it?