In this post you'll find travel tips for parents when choosing an all-inclusive family resort that's safe for your family, for smooth travelling with kids and or babies.
Happy January, friends! This is the time of year when we are itching to travel. We've got the travel bug so bad, all thanks to our long, brutally cold Ontario winters. The easy part is deciding to go away, but the hard part is deciding where to go.
If you're like me, it's always cumbersome to choose the perfect resort to book for the perfect family vacation. There are always so many things to consider — like the quality of food, size of resort, childcare services, and so much more that will be covered here.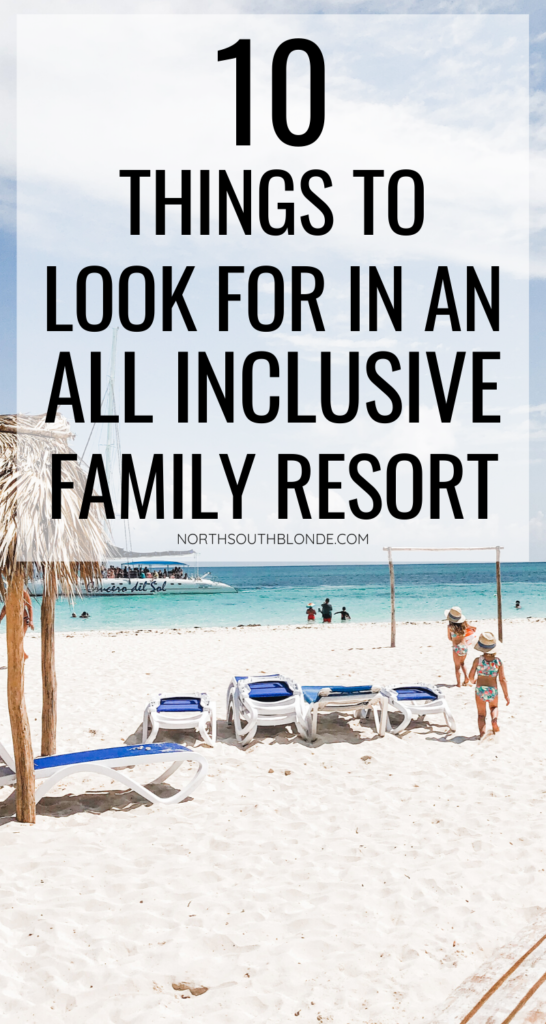 10 Things to Look For in An All Inclusive Family Resort
Last year, our family vacation took place at The Pullman, an all inclusive top-rated family resort in Cayo Coco, Cuba. Our daughters were five and four years of age at the time, and although we've always travelled to Cayo Coco prior to this without the kids (it's our favourite place and very affordable), once we brought the kids along we learned a lot about what we look for in a family friendly resort.
In this post, I will cover all the things to look for when choosing the best resort for family travel, whether you will be travelling with babies, toddlers, older kids, or teenagers, you'll want to consider all of these factors.
Maybe you've stumbled upon this post to get a better feel of the Pullman resort before you go — all of the pictures are based from this resort and our excursion to Playa Pilar Beach. These tips are related to that specific resort as well as travelling to the Caribbean in general.
Here are ten things to consider when booking your family vacation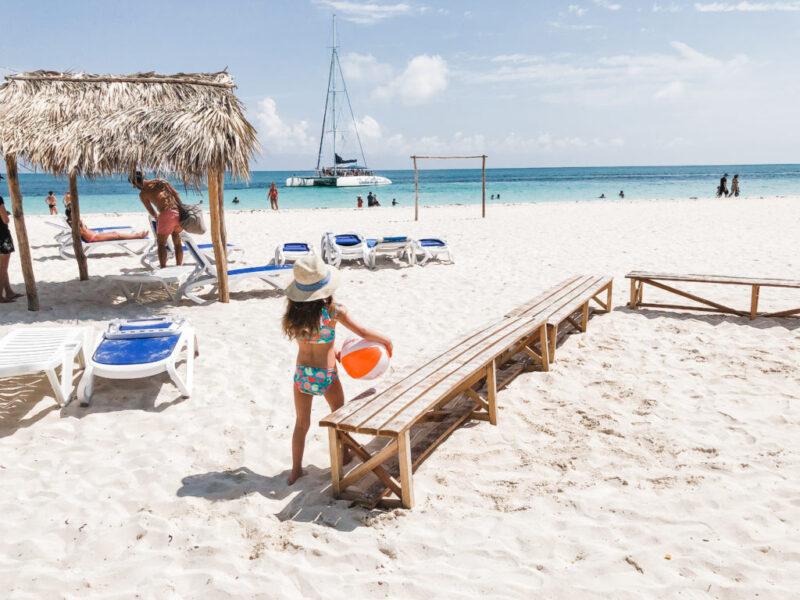 The Airline to Get You There
When you have a resort in mind, you also have to consider the travel provider options that are specific to that resort. There are top airlines who cater to families and children specifically, making travelling with kids that much smoother.
Sunwing and Air Transat are known for their packages for kids which are given on the plane, and usually include engaging activity books and stationary to make the plane ride a fun and exciting experience.
Also, consider looking for available kids movies or sitcoms to be enjoyed during the flight. Offerings can be found directly on the airline's website.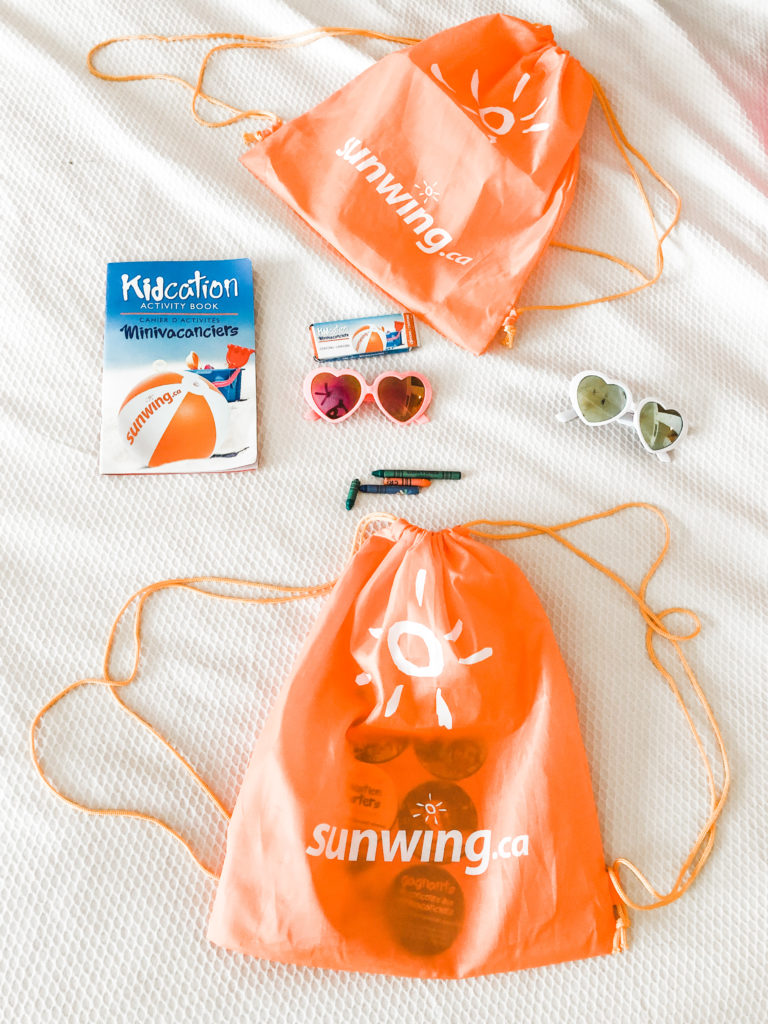 The Room At The Resort
When reviewing your resort of choice and deciding on your room, there are several things to consider. Will you want an ocean view, garden view, or a room closer to the pool or closer to the beach?
Usually, the resort will offer two queen size beds, but always check if they have an available cot, pull-out bed, or crib which will make accommodating children and babies that much easier.
Consider a room on the first floor so that stairs won't be an issue when lugging tired children or a baby in a stroller.
Be sure to review the security of the room. Make sure there is a safe provided that is easy to use, and adequate in size to store your personal belongings.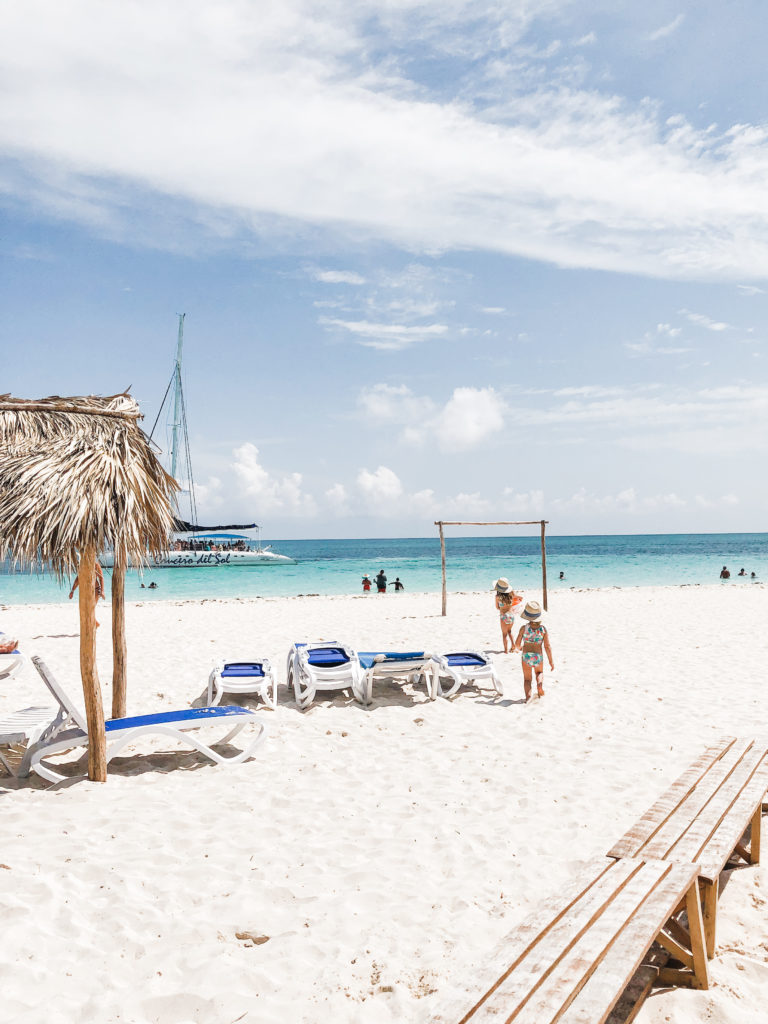 Entertainment / Kids Show
Many resorts offer entertainment for children at an earlier time that gets kids actively involved on stage. This is perfect for earlier bedtimes and provides entertainment for parents, too.
Check to see what is available in terms of the resort's wifi capabilities. Come down time, you'll want a secure wifi connection to play back any content on your child's tablet. Some resorts offer free wifi all over the resort, and others are pay-per-hour and sometimes only in the lobby (like in Cuba).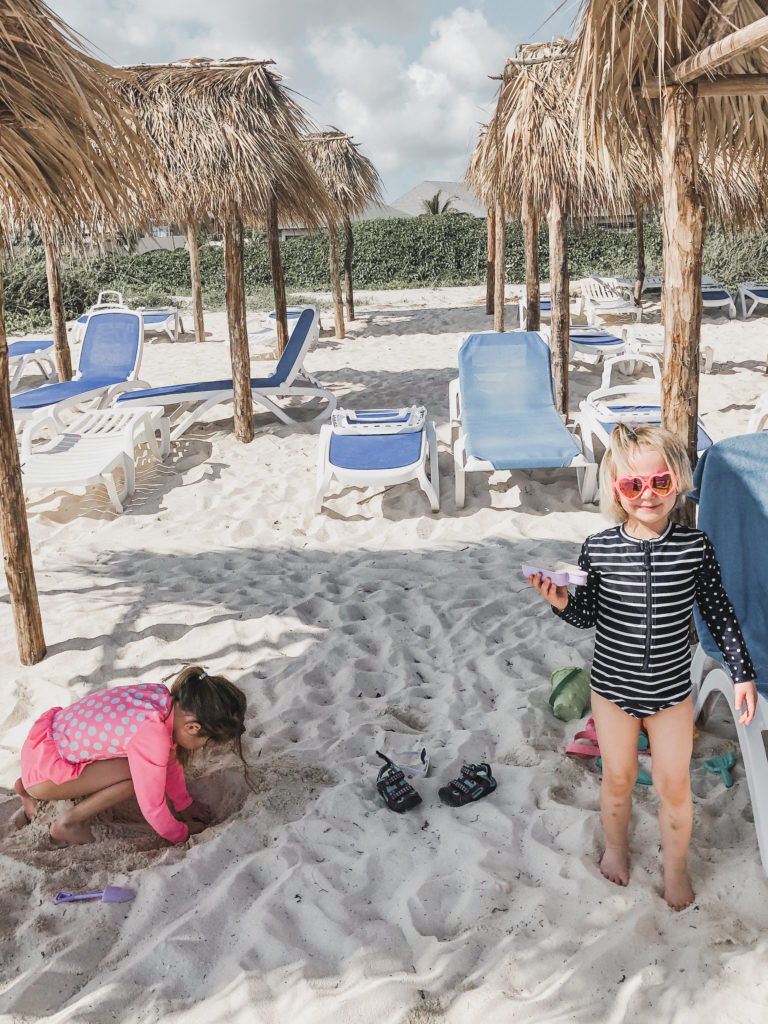 Children's Club / Daycare
Drop the kids off for a few hours at the resort's children's club. This is something to look for in a resort so that Mom and Dad get a break during the trip, too. After all, a vacation isn't a real vacation unless you get a break from the kids!
Most children clubs offer care — supervising, feeding, and playing with the children, etc. A fun day of activities are offered just like any other daycare back at home. Check to see what the resort has to offer, remember the hours of operation, and read reviews from other parents online.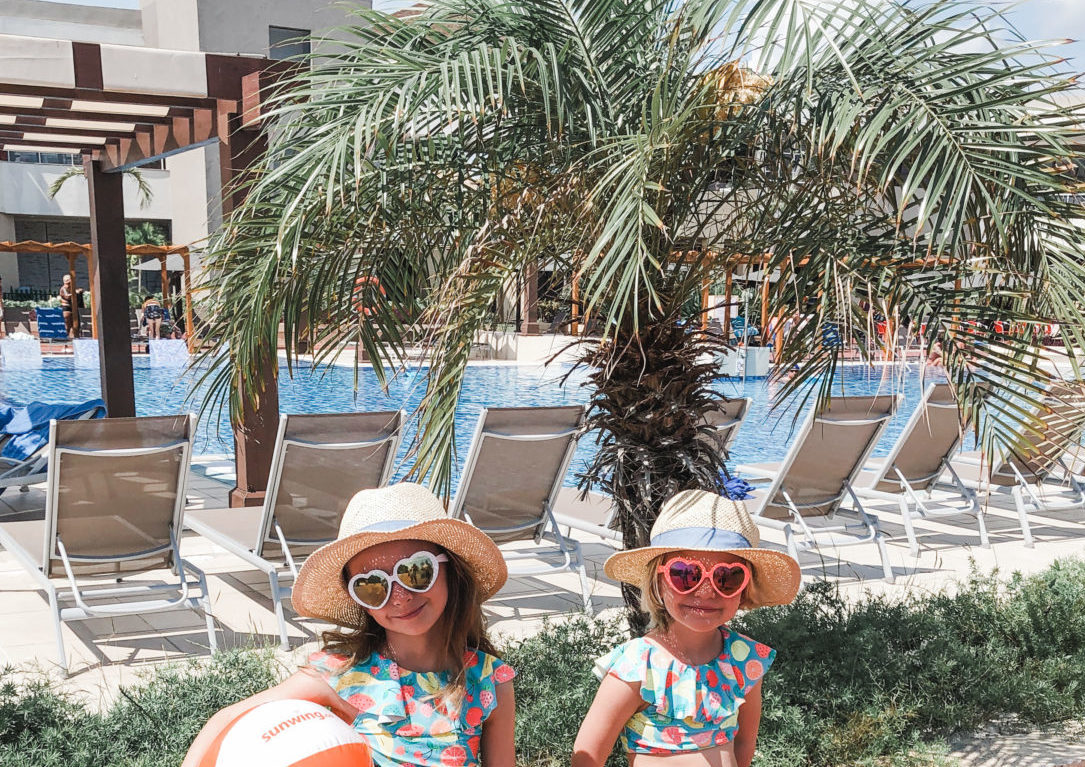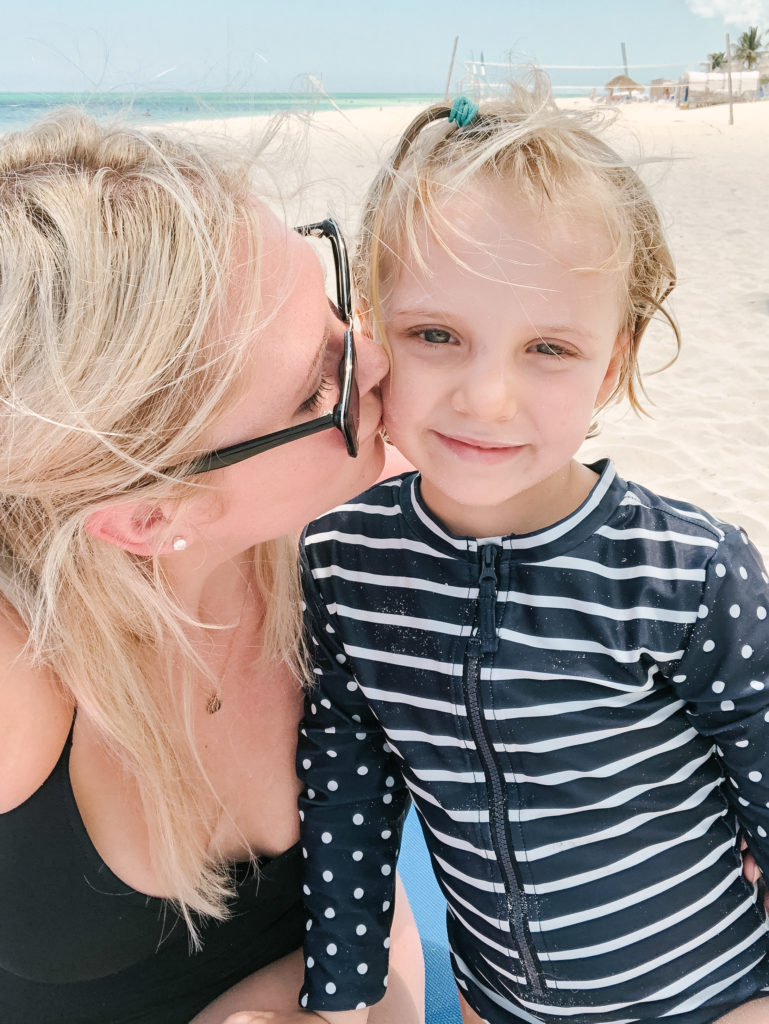 Kids Pool
Let's face it, a family section is much more safer and convenient when you're able to keep a close eye on your children. Some resorts offer a pool dedicated to families, and some offer incredible water parks with slides, splash pads, and shallow pools for early swimmers.
Set up bright and early in the morning by the kids pool, by grabbing enough chairs to accommodate your family and placing your towels on top to save them. That way you'll enjoy the spot for the entire day. Just be sure there is enough shade around to take breaks from the sun.
A great family friendly resort will offer games and activities in the kids section to keep them occupied.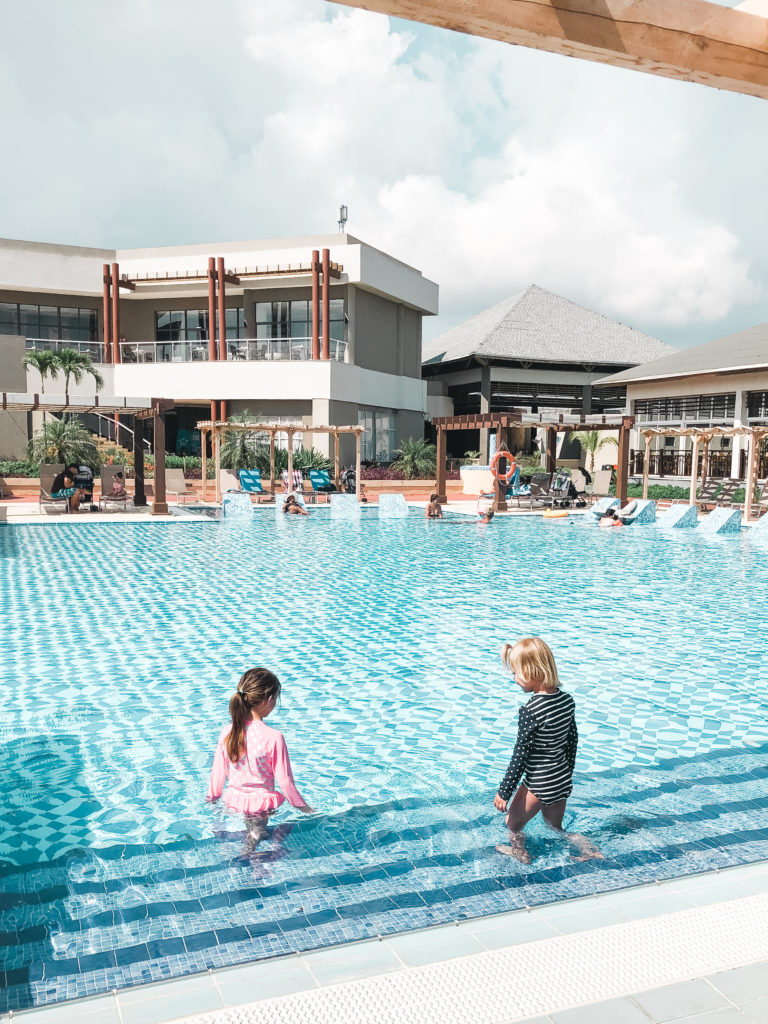 Kid-Friendly Food
If you think adults are picky when reading or watching food reviews of resorts, you better believe that your child will be the biggest critic when you're there.
Be sure there are lots of kid friendly options available. Basic meals like oatmeal, toast, cereal, and mini mouse pancakes will make your child feel right at home while they're away.
As for diet restrictions, there are not many alternative foods to choose from in Cuba. Everything is pretty basic. Check with the resort beforehand to see if they offer any gluten-free or dairy free options, or whichever other concerns you may have for you and your family.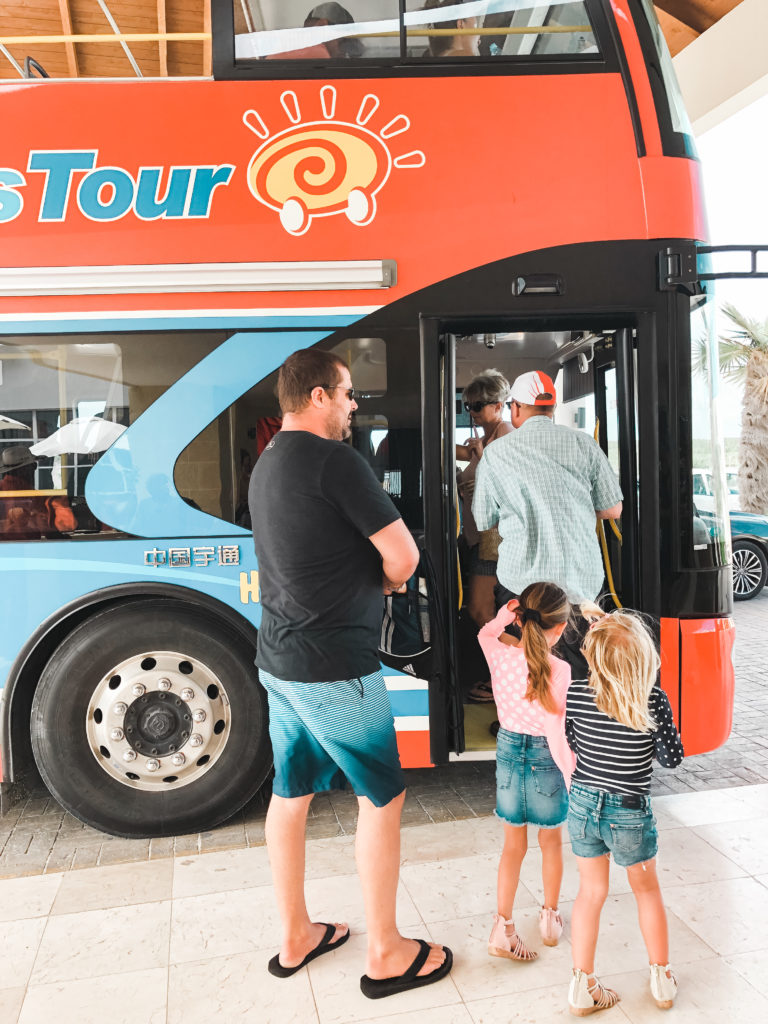 The Size of The Resort
This is something to consider when choosing a safer, family-friendly resort. The smaller the better when it comes to keeping a close eye on your children. You'll want to get to know other parents vacationing as well, as it helps to remember faces and allows you to reach out to one another if you are ever in a time of need or distress.
Always research the resort's amount of security and safety precautions before travelling.
Other things to consider are whether the washrooms are in close proximity to the beach and pools, as well as if there are abundant amounts of shade to protect your family from harmful UV rays. Look for mature palm trees, gazebos, and palapas in reviews when choosing your resort.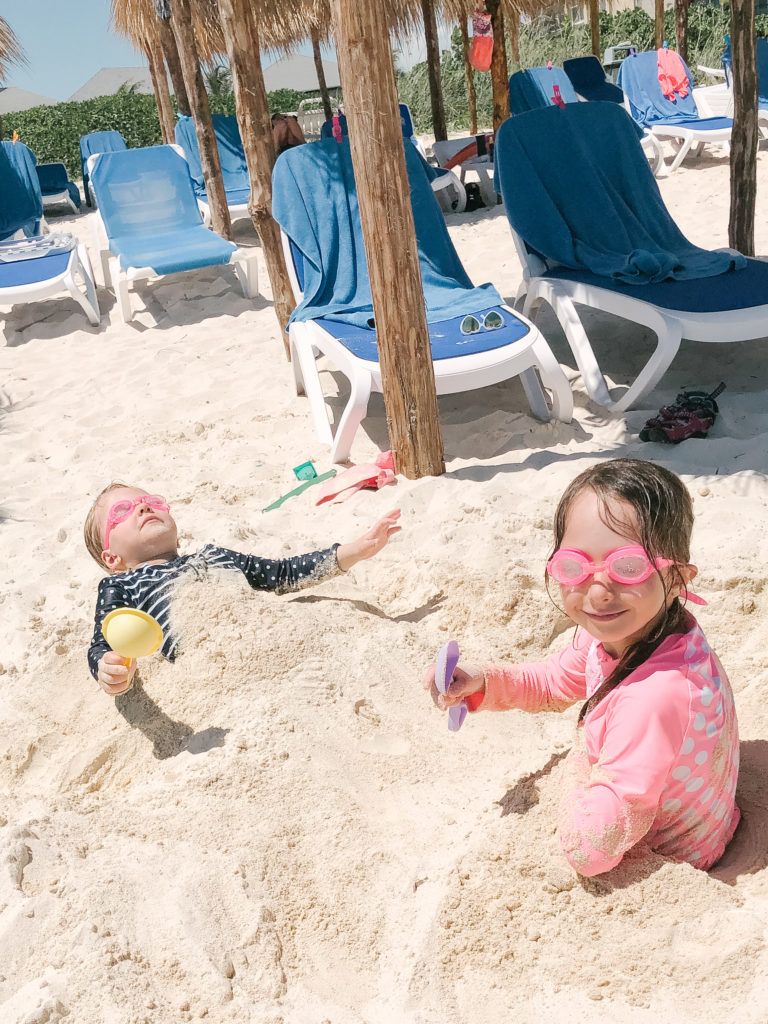 Kid-Friendly Excursions
Most of the time, there are some forms of risk involved in excursions while travelling. If you plan to purchase excursions, do your research before getting there. See which ones are available and which ones will be family safe.
A catamaran cruise may not be the best choice, especially with children who are potentially prone to motion sickness from the movement of the boat. Maybe something along the lines of snorkelling not very far off the beach is more of a safer choice, or swimming with dolphins, or visiting a waterfall, or exploring a local town.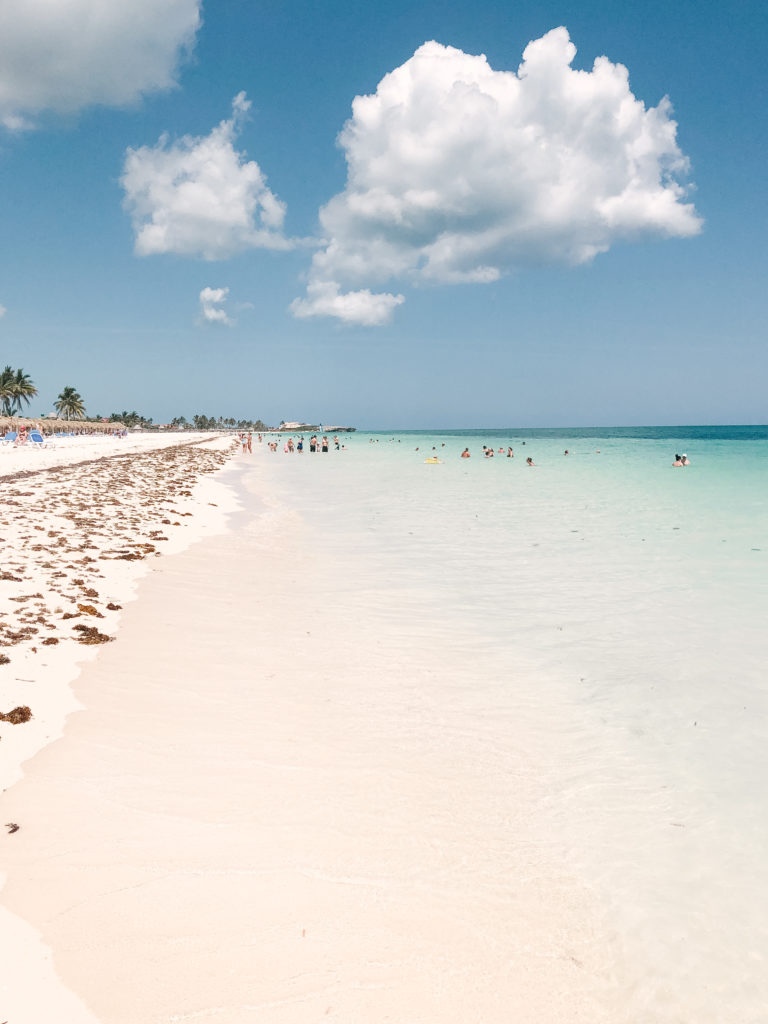 Wildlife on The Beach
Depending where your resort is located, there may be warnings to look out for prior to travelling there. For example, some people will share reviews on what they've found on the beach — like a stingray in the shallow shores of the ocean. Stingrays can be dangerous if they are accidentally stepped on, as they react by stinging your foot or lower leg.
If the resort has rocky areas or muggy water, there may be sea urchins lurking around which can be painful when stepped on. Jelly fish will sting as well and should be looked out for.
Wildlife is something to look for to keep your family's safety in mind, and reading reviews will surely help you become aware before your trip.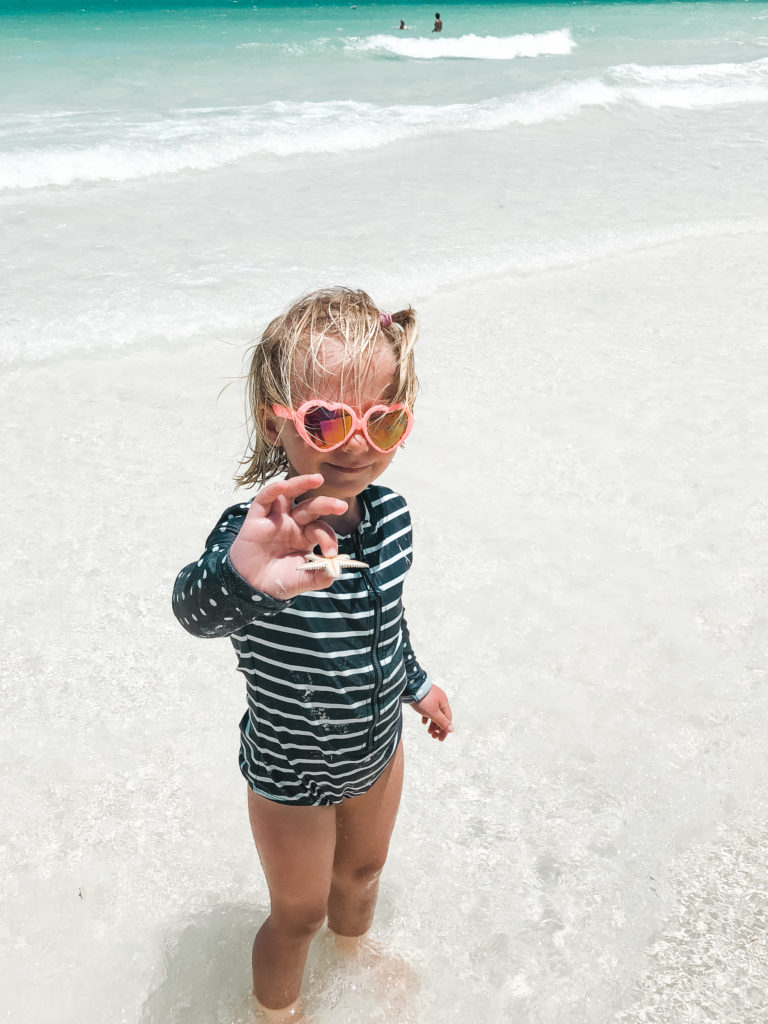 Distance From The Airport
Consider a resort that is a short distance from the airport. After a long flight and going through customs in the airport, you wouldn't want an extra long bus ride to annoy grumpy, jet-lagged kids even more.
A 10-15 minute bus ride is much more reasonable than an hour bus ride to your resort.
Read this post for local travel tips when visiting Canada's Wonderland in Ontario!
There are many sites where you can search and read reviews on all inclusive resorts. Remember to inform yourself before making a decision on a place so that it will be just right for your family.
Educating yourself before booking a trip will avoid unwanted surprises and wasting your hard earned money. I hope this article is a helpful guide for you when reading reviews and making your final decision.
Come and subscribe on Youtube for more travel vlogs. Happy vacationing!

Shop