This post is sponsored by Welch's® Fruit Snacks. I am being compensated for this post. All comments and opinions are my own.
Campfire trail mix is as easy as throwing your child's favourite ingredients together to create a snack that's great for summer, travelling, back-to-school lunches and after-school munchies!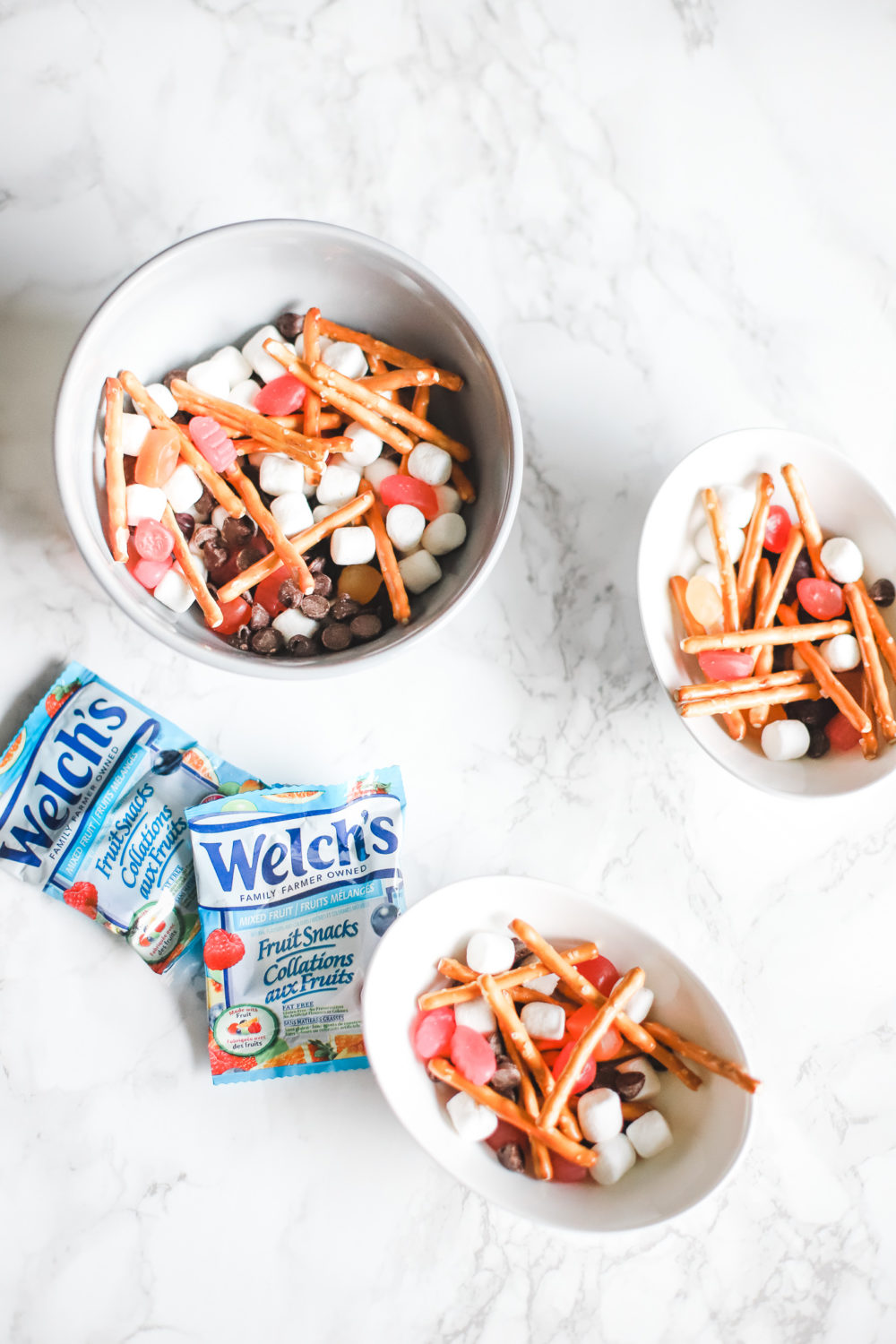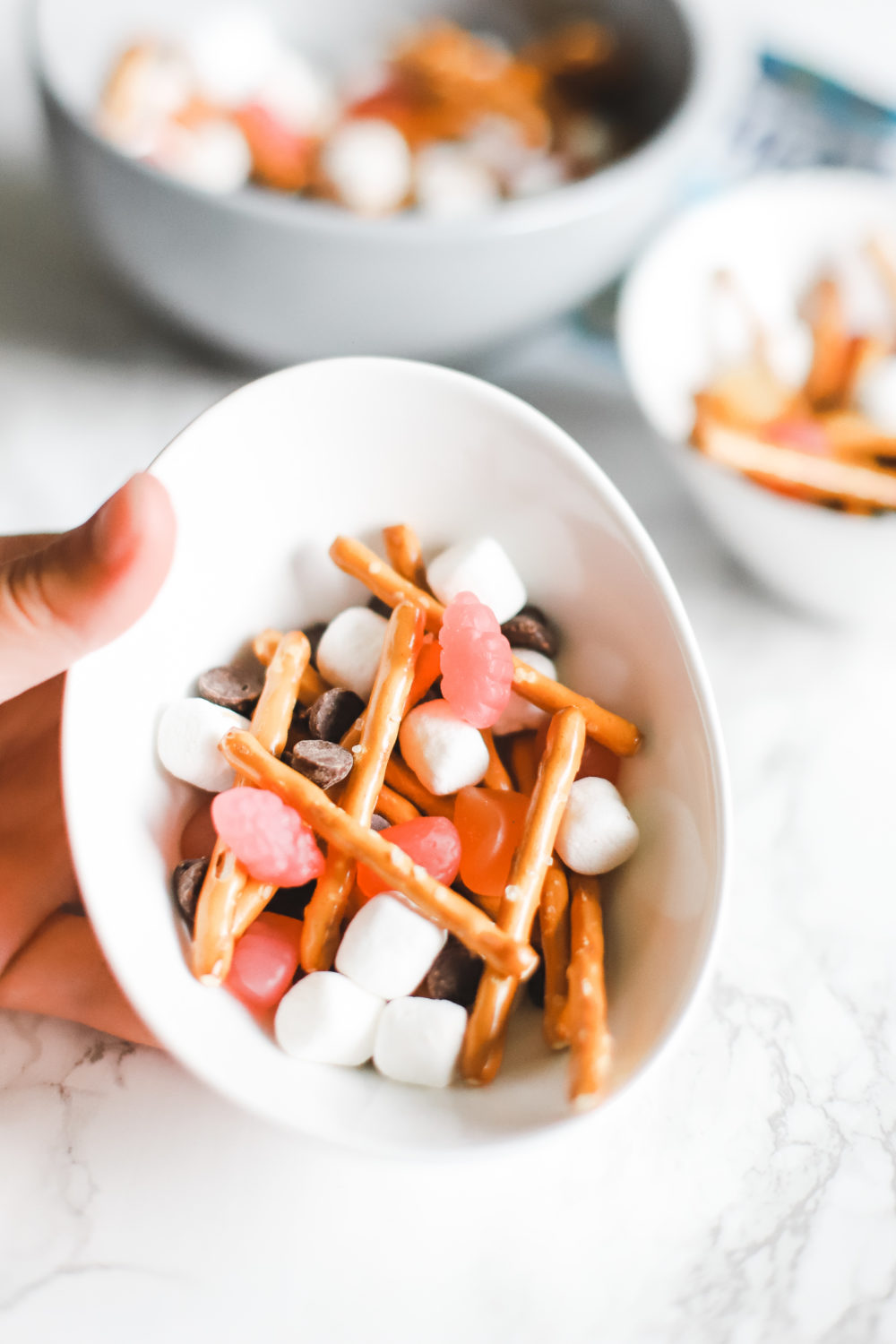 Great for Lunchboxes, After-School Snacks, and Travelling!
Traditional trail mixes tend to have nuts and seeds. Keep in mind that this mix does not include any, which means it is safe to bring to any environment where there are food allergy precautions like school or summer camp!
There are so many goodies in one bowl that can easily be put into a plastic baggy for on-the-go trips. We travel with the kids a lot, whether it is taking a road trip to the city, visiting family, or adventure seeking in Ontario, yummy snacks are a must have for our girls and they never pass these up!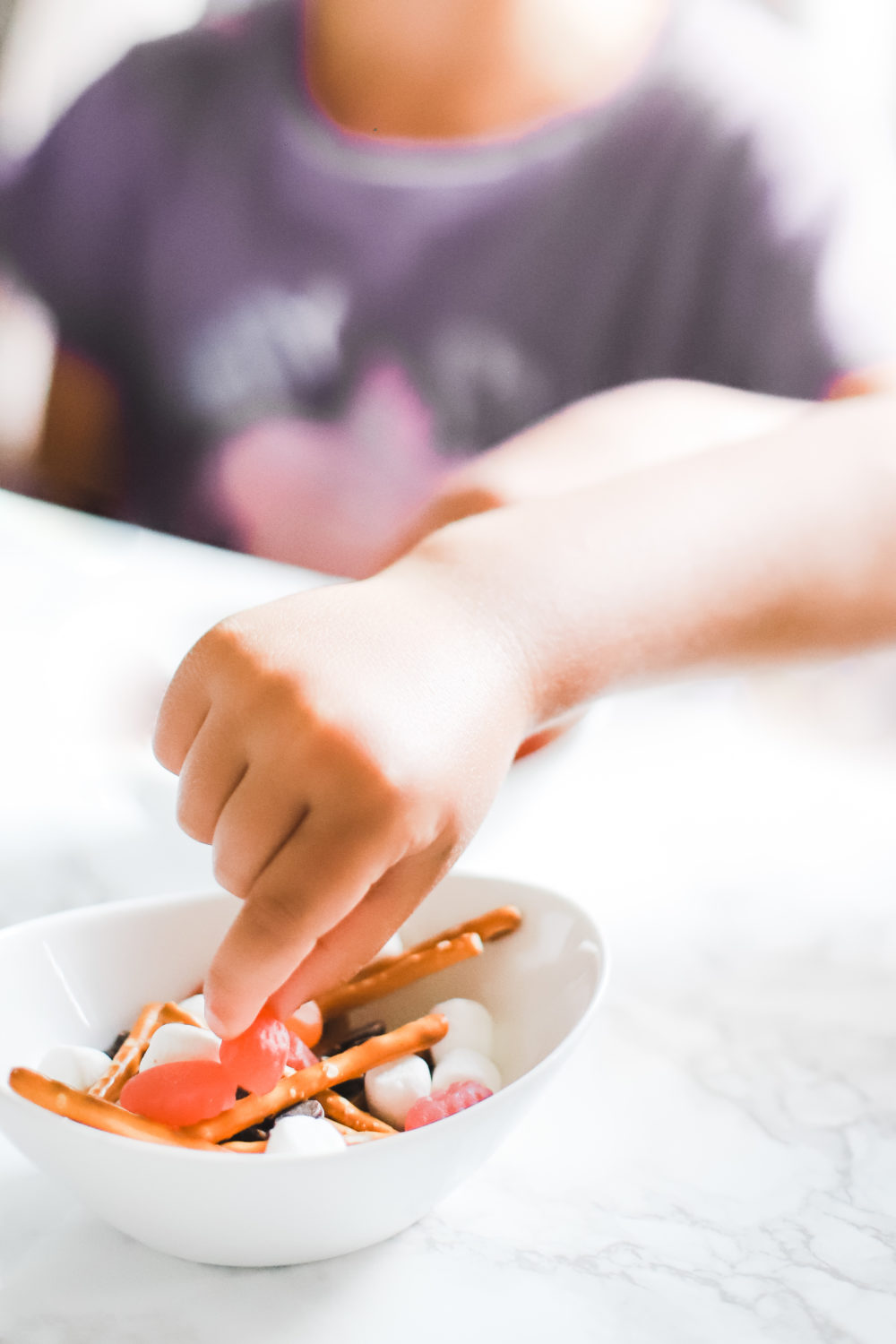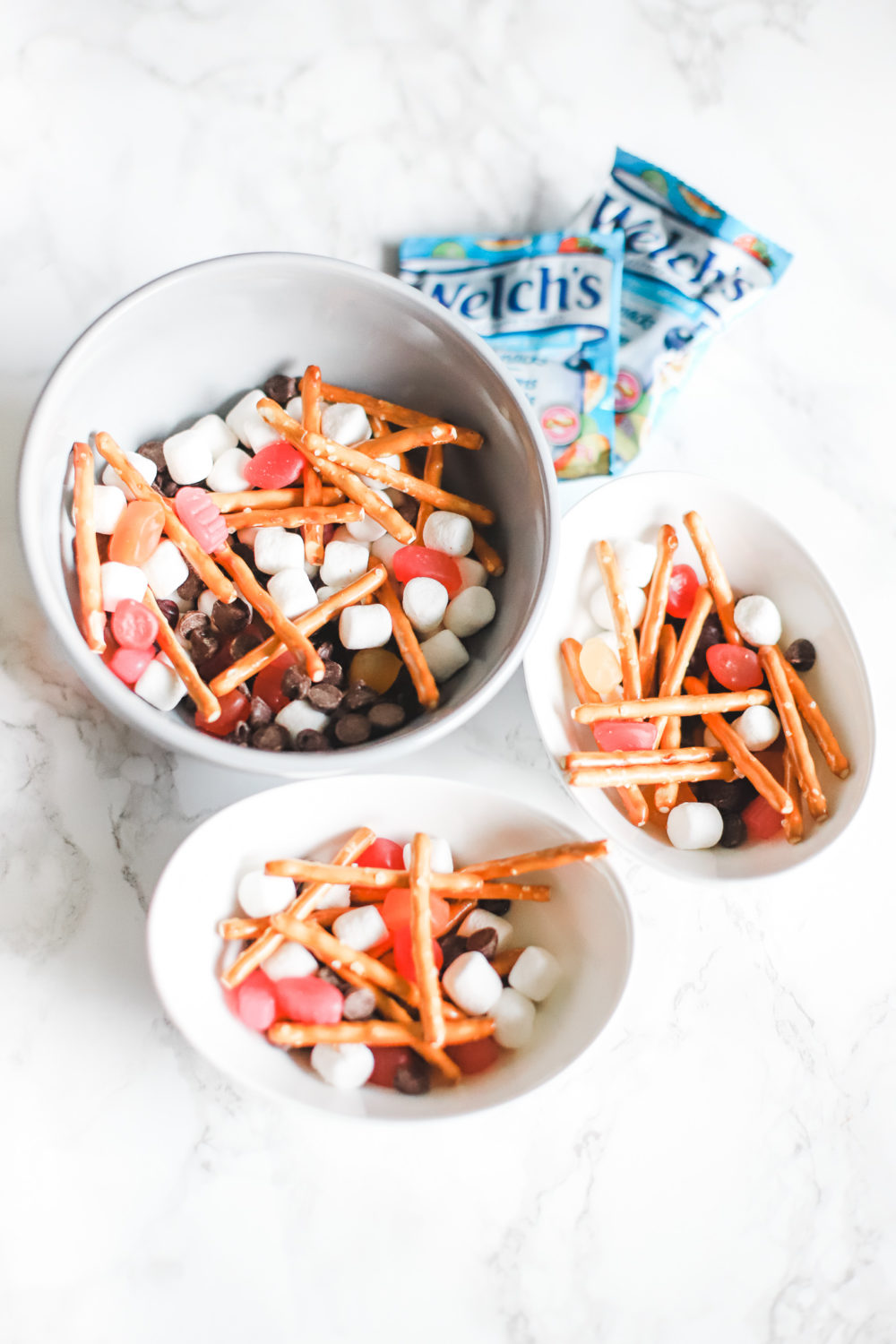 It's Not a Trail Mix Without Fruit Snacks!
Everything about this fun trail mix reminds me of sitting by the campfire. The pretzels as the sticks, the chocolate chips as the rocks, Welch's® Fruit Snacks as the flames, and of course the mini marshmallows for roasting. This trail mix screams summer and brings back all the memories we have as a family year after year.
You'll Love These, Too:
I love to add Welch's Fruit Snacks to literally every recipe that I can! They add the cutest pop of colour to the mix and my girls are a bit obsessed with them. Okay, majorly obsessed! I simply could not resist adding them in to this recipe.
They are must-have snacks all summer long no matter what the endeavour because they will be the first ones they'll want to grab out of the cupboard! They're made with real fruit and only natural flavours and colours. Fruit is the first ingredient and they are gluten free!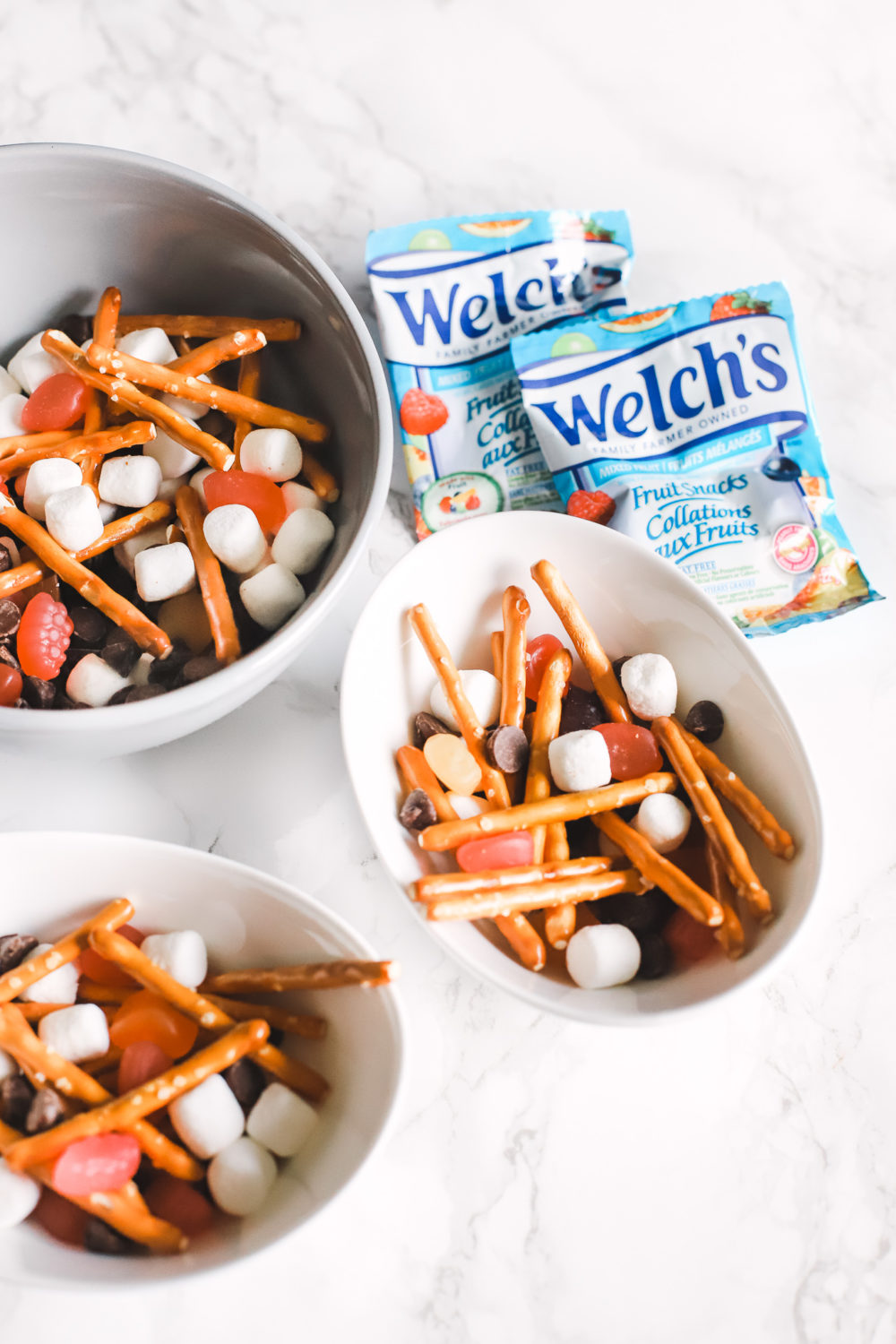 Campfire Trail Mix
1 cup pretzels

1 cup mini marshmallows

¼ cup chocolate chips

3-4 packets of Welch's Fruit Snacks
Toss in a bowl and enjoy!
Shop Trail Mix Ingredients

Pack in plastic bags or add to a lunch box. You can also add other ingredients your kids may prefer, such as granola, raisins, dried fruit, etc. Have fun with it!
Get a $1 off coupon the next time you buy Welch's Fruit Snacks at your local Walmart.