Frozen Yogurt Bark Snacks are a cinch to make, involving only two ingredients. A perfect summer and after-school snack that the kids will love!
This post is sponsored by Welch's® Fruit Snacks. I am being compensated for this post. All comments and opinions are my own.

When my daughter gets home from school each day, she begins rummaging through the cupboards, looking for a snack to fill her belly before dinner. Even though she gets an afternoon snack at school, she still has a long bus ride home and is famished by the time she gets here. It's also a pain when she's snooping around in the kitchen while I'm cooking dinner. I needed to give the girls a snack that will keep them busy after school and while I prepare dinner.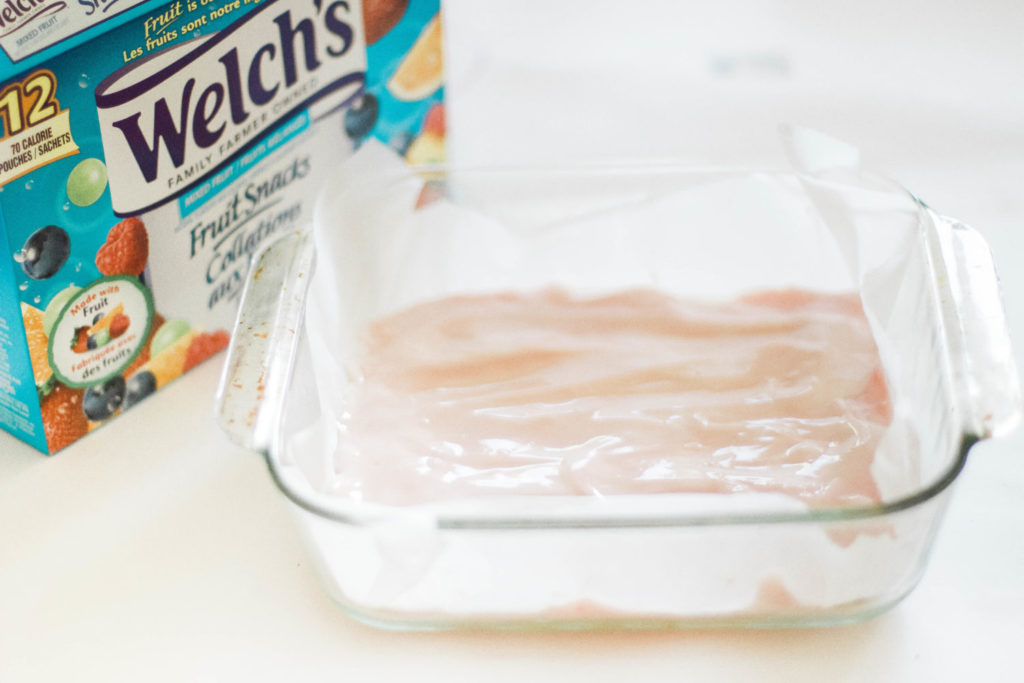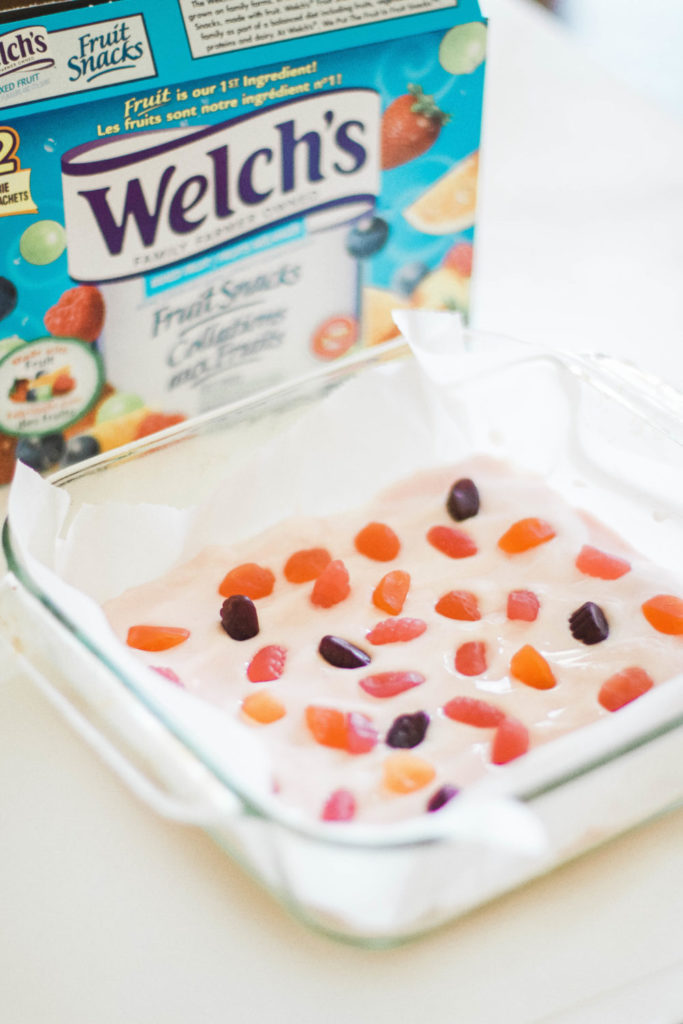 How to Make Frozen Yogurt Bark:
Thanks to Welch's Fruit Snacks available at Walmart, all I need to do is line a 9″ casserole dish with parchment paper, pour and evenly spread out a 1/4 inch layer of flavoured yogurt, and simply pop the Welch's Fruit Snacks on top one-by-one. I get the girls to help me with this part because it's so easy! Freeze for a few hours, remove from the freezer and the yogurt should easily pop out from the parchment paper. Break the yogurt apart into uneven pieces, or as desired, then they'll be ready to go!
The girls go nuts for these fun snacks and the fun part about this recipe is that you can add more of their favourite ingredients like nuts and seeds, raisins, granola, or fruit! Just be sure to store the yogurt bark in the freezer when you're not eating them.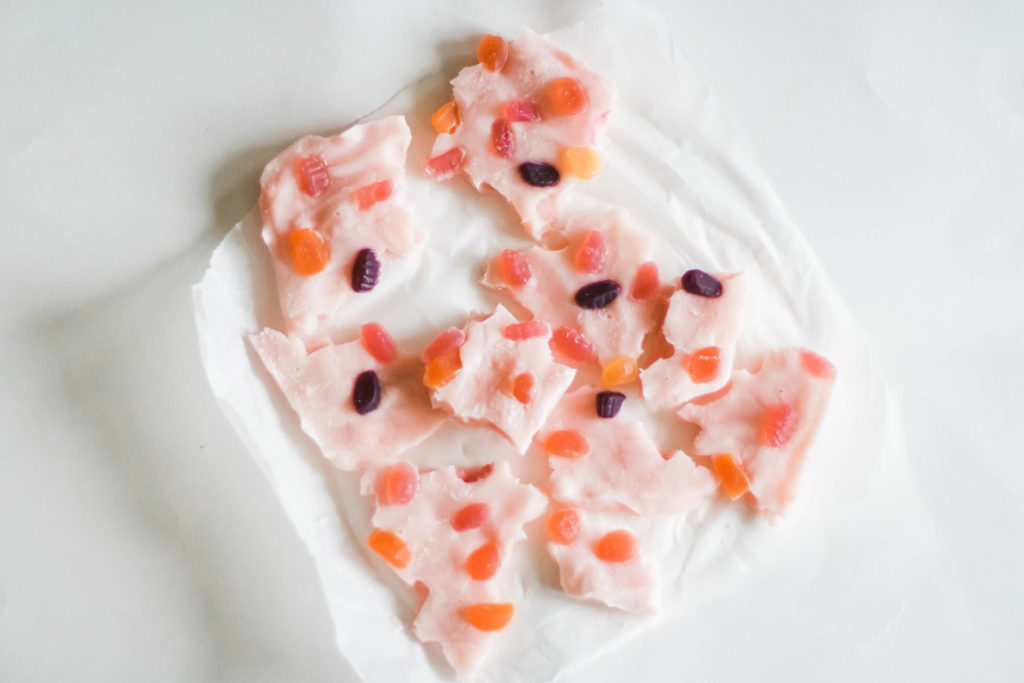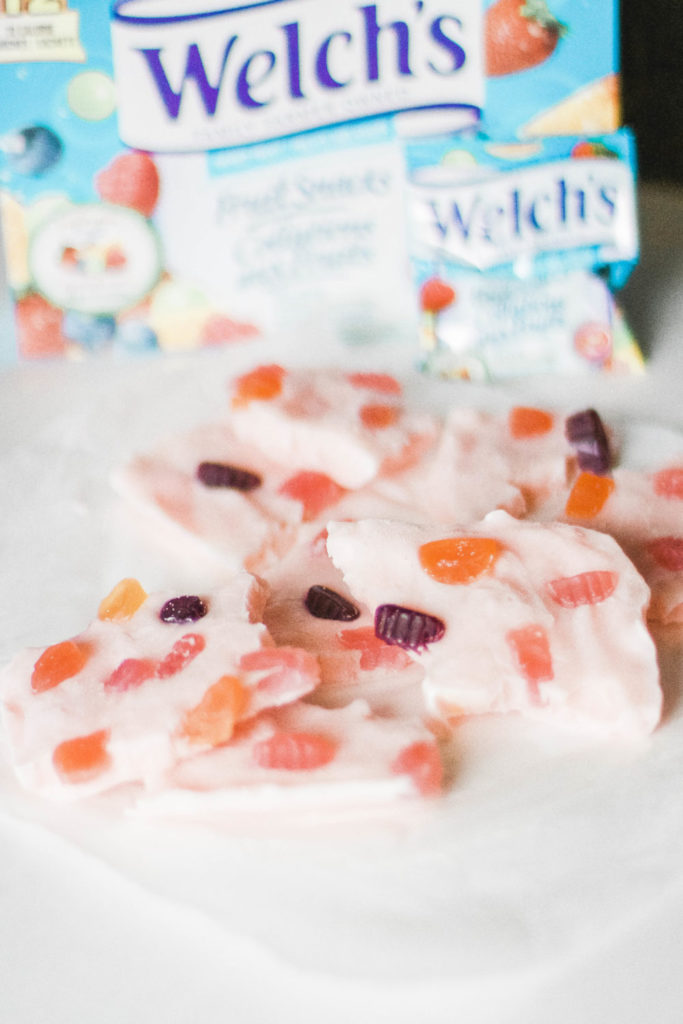 This yogurt with Welch's Fruit Snacks is always a great option for the kids. It's a treat that takes a while to finish, just like licking an ice cream cone. Our girls can enjoy their yogurt bark while colouring or crafting on our dining room table after school.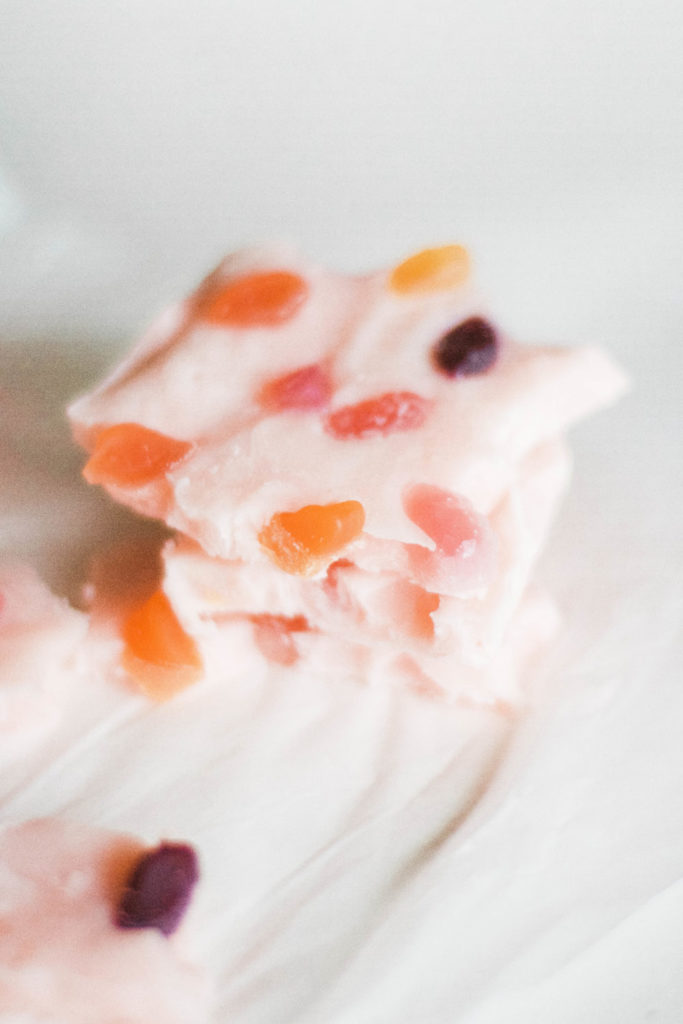 Looking for more back-to-school inspiration?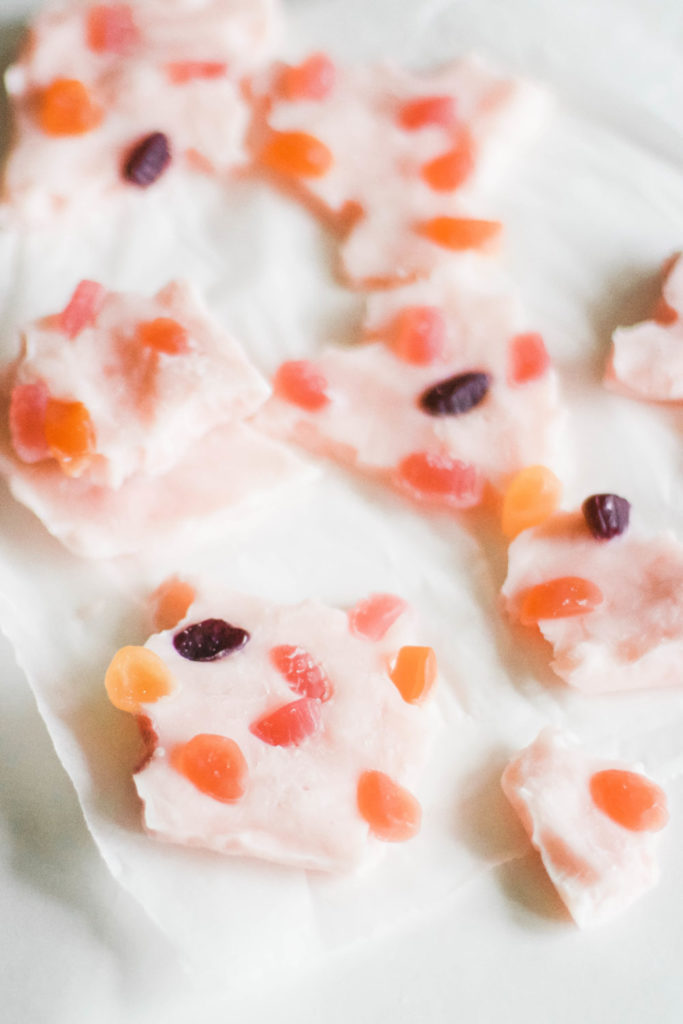 Welch's Fruit Snacks are made with fruit, as the main ingredient, which always keeps my mind at ease! We love the delicious taste and how easy they are to pack with us when we're on the go. For back to school and the entire school year, I always add a pack of Welch's Fruit Snacks to my daughter's lunch box for school. They're also great for bringing along with us to school trips and activities. How amazing is it that fruit is the first ingredient? Be sure to stop at Walmart and pick up your own using this coupon here!
Do your kids drive you crazy after school too? Try this easy recipe, I'd love to hear about how it goes!