These parmesan chips replace your guilty pleasure while keeping you in ketosis. They're gluten free, low carb, and ketogenic friendly – only 5 minutes to make! Make nachos, dip as you please, or serve as an appetizer.
This post contains affiliate links for your convenience.

I have to say, I'm more of a chocolate lover than a chip lover. My husband is the chip monster in our house, and together, we love ourselves a big plate of nachos! If you can't live without chips and are looking for a low carb alternative to enjoy while eating a ketogenic diet, look no further.
Parmesan chips take only five minutes to make which is quick and easy for when cravings hit.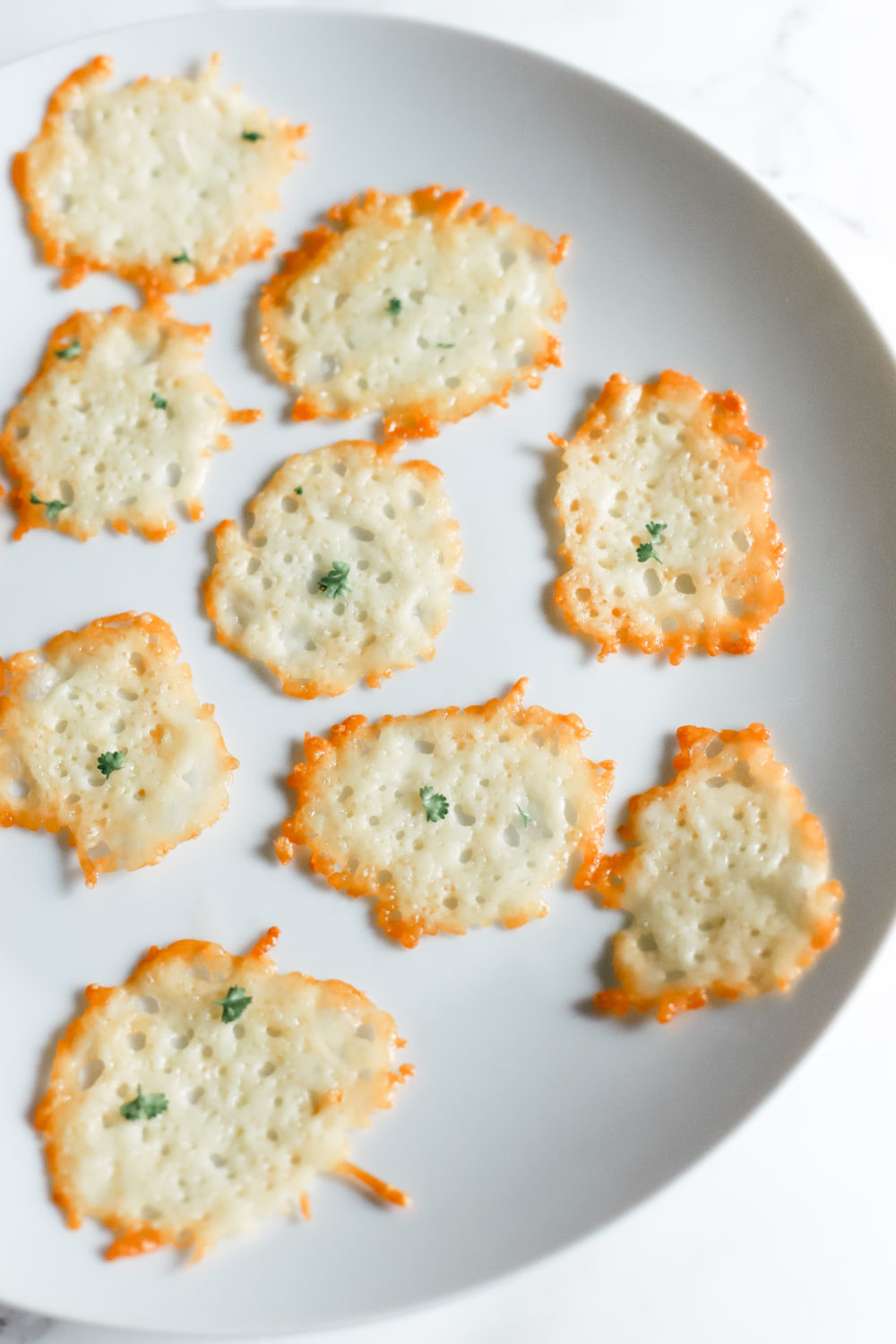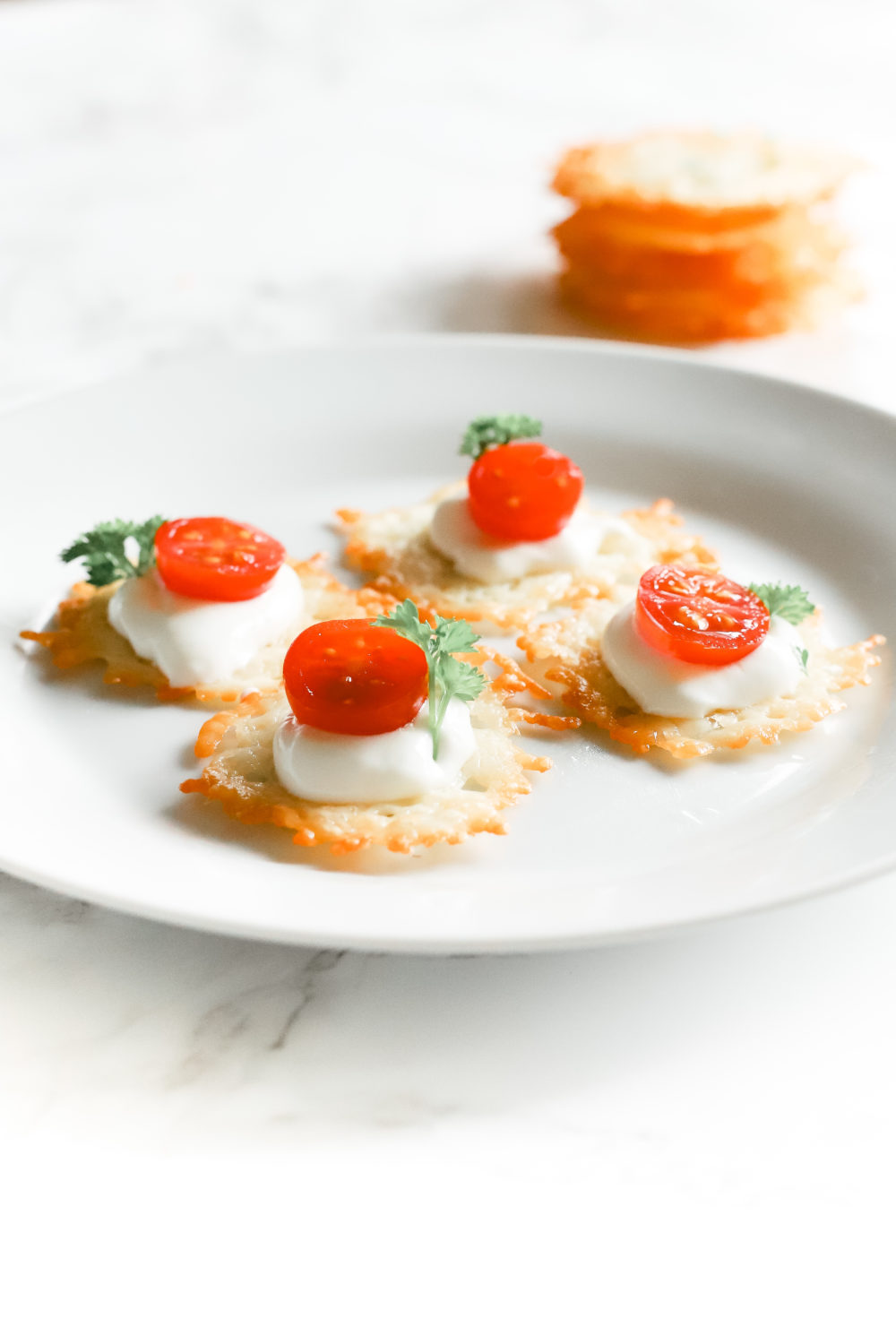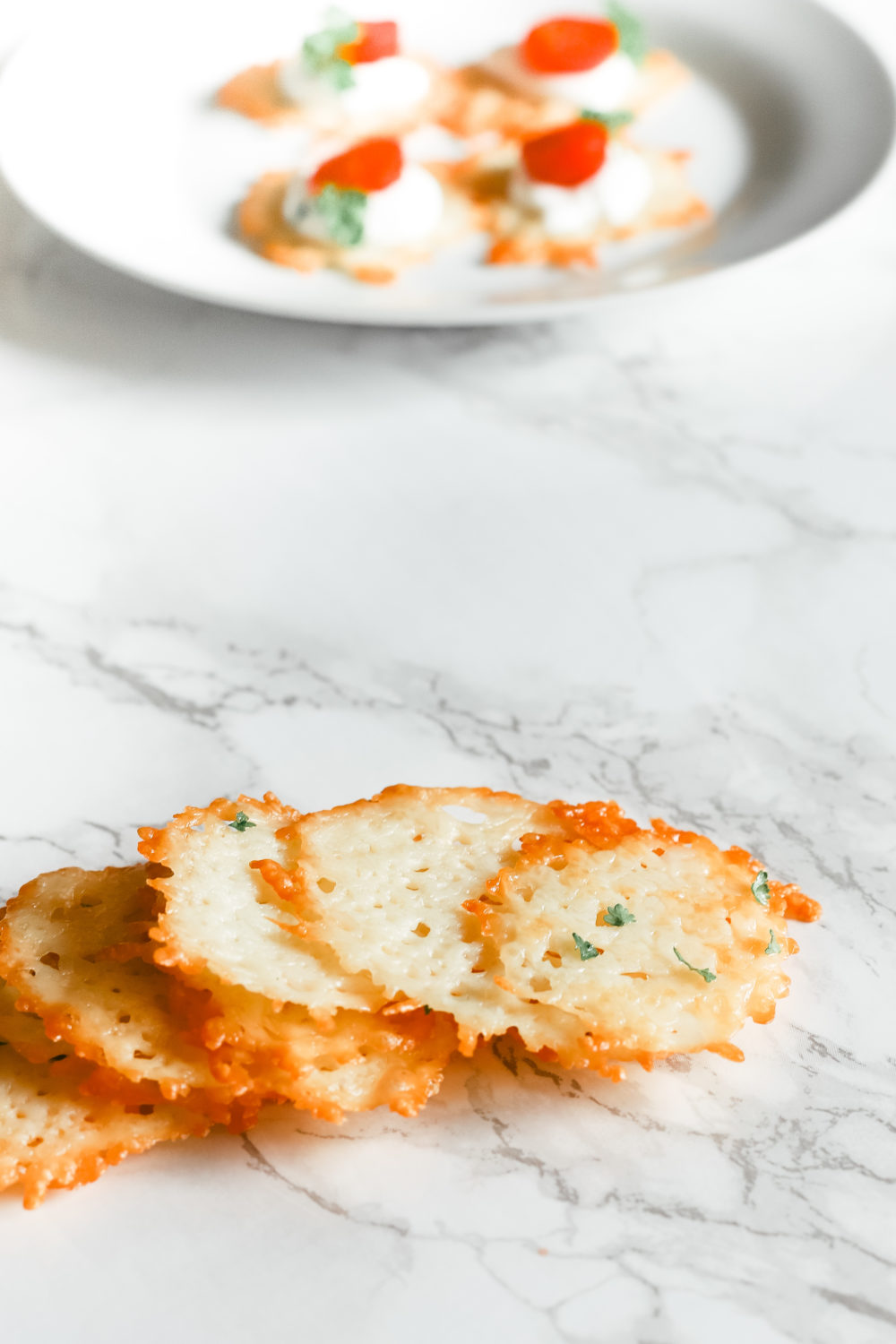 How to Eat Parmesan Chips
In this post, I served the chips with a dollop of sour cream, half a grape tomato, and fresh parsley. You are more than welcome to eat them on their own, or however you please!
You can dip them in a low carb ranch dressing, salsa, guacamole, con queso, or make a scrumptious plate of nachos with all of your favourite toppings.
Keto Dips for Your Chips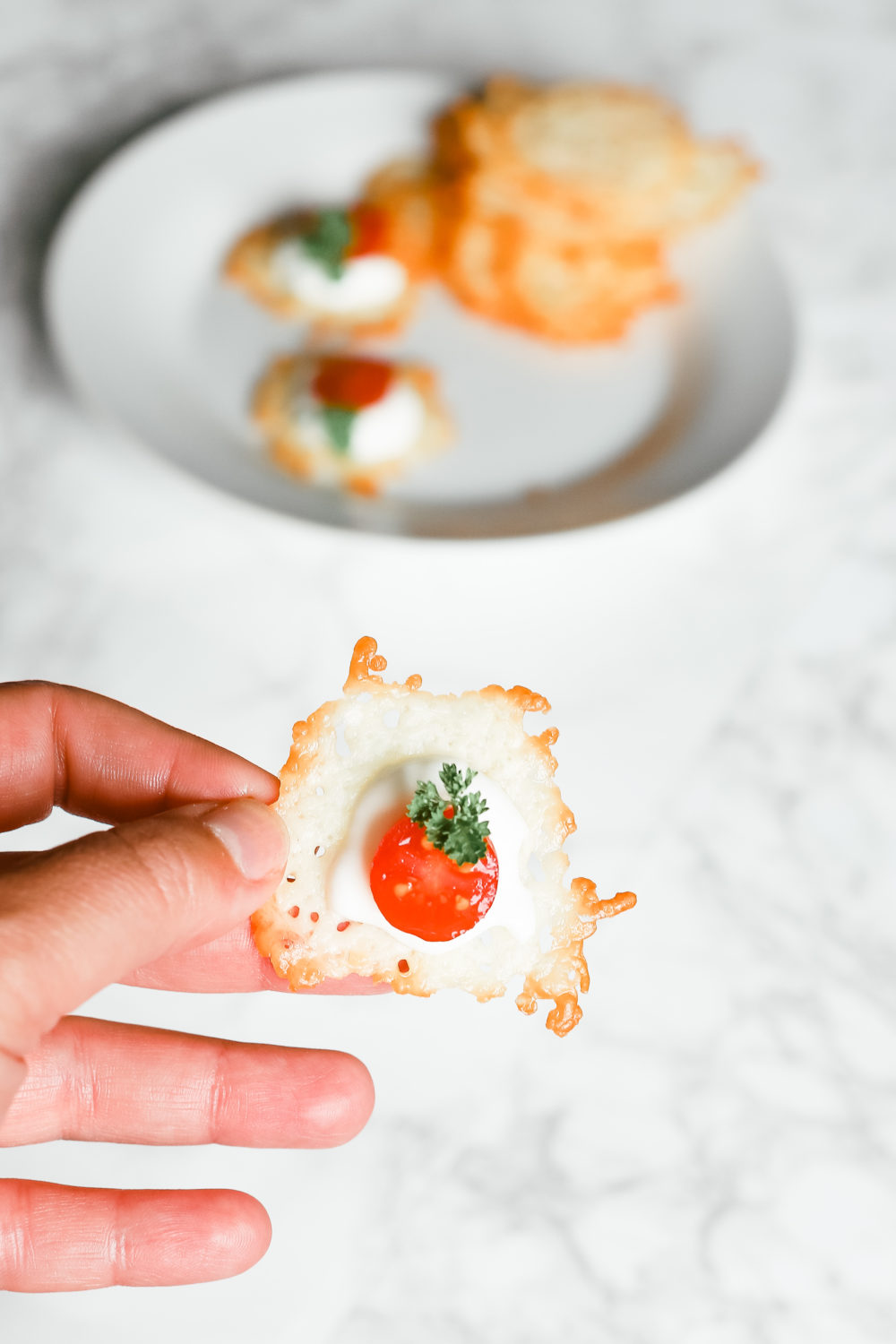 Watch the Recipe Video
How to Make Parmesan Chips
You will need a bag of shredded parmesan cheese. Not a container of grated parmesan, and not a block of
parmesan either. We use Cracker Barrel shredded parmesan, but you can also use this kind or this kind.
You will need a non-stick baking sheet

or a

cookie sheet

with

parchment paper

for easy removal.

Spoon teaspoon-amounts of parmesan cheese onto your baking sheet, at least one inch apart.
Bake at 400 degrees Fahrenheit for 3 minutes

. Or until slightly browned at the edges, careful not to burn. That's it!
More Keto Recipes You'll Love: