Having a daughter going into junior kindergarten and another in preschool, I wanted to prepare them in the best way possible. I searched for the best activity workbooks that actually make learning fun and enjoyable for their age group, while giving them the head start that they need.
This post contains affiliate links for your convenience.

Educational Workbooks for Toddlers and Kids
I found that wipe-clean books provide a great learning experience because the marker glides on easy and makes tracing letters a breeze. Once you get through an activity, simply wipe clean with a cloth and start over. Practice makes perfect.
Before I knew it, Brooke was writing her own name! The first workbook we started with was this one by Scholastic.
Shapes, matching, letters, and numbers are just a few of many learning fundamentals that can prepare a child for the upcoming school year. What a difference it makes when you sit down with your child and practice a 'homework' routine.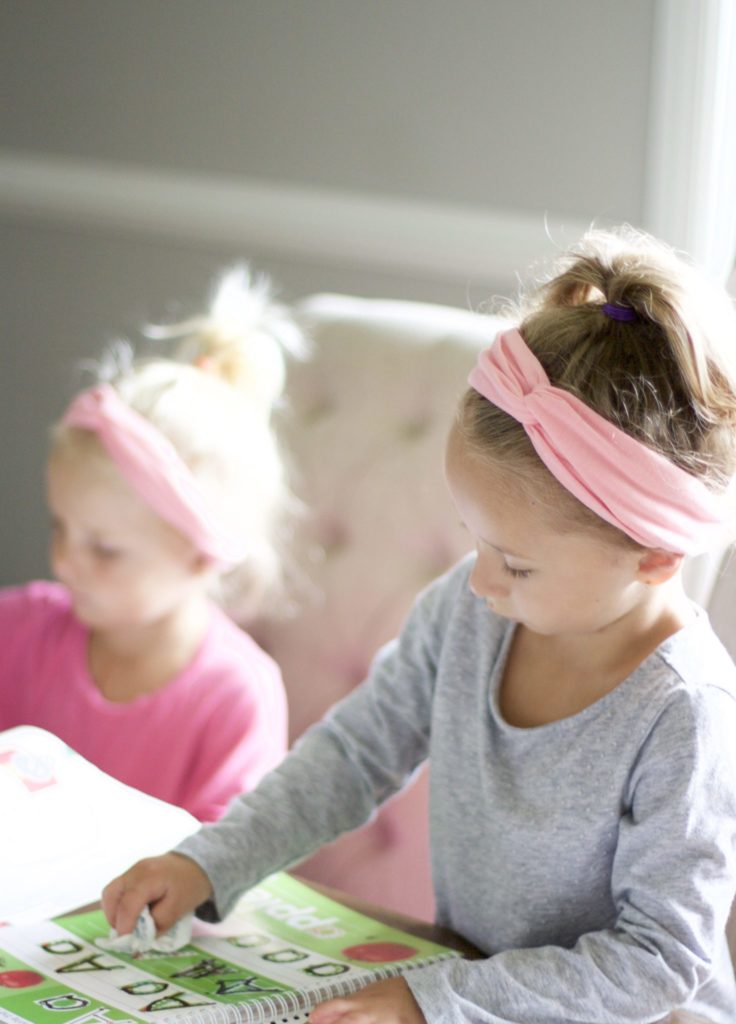 Teaching From Home
Similarly to rewarding a child every time they use the potty (see this post on how to potty train in 3 days), the same thing is effective after they complete a full activity page of their workbook.
Give a star sticker for each page completed, then move on to giving them a sticker once a full chapter has been completed. The reward and your positive reinforcement gives them the encouragement to keep going. Also, they will love that you will be right by their side explaining and leading the way.
Having trouble getting your child to sit down for a full activity? Patience is key. Read more on how to discipline your child without yelling, and actually getting them to listen. For more toddler activities, visit the parenting section here.
Start them young with a homework routine and watch their little minds grow. After all, you have full control when you become the teacher.
I've done the searching for you, here are the top activity workbooks your preschooler or kindergartener will love!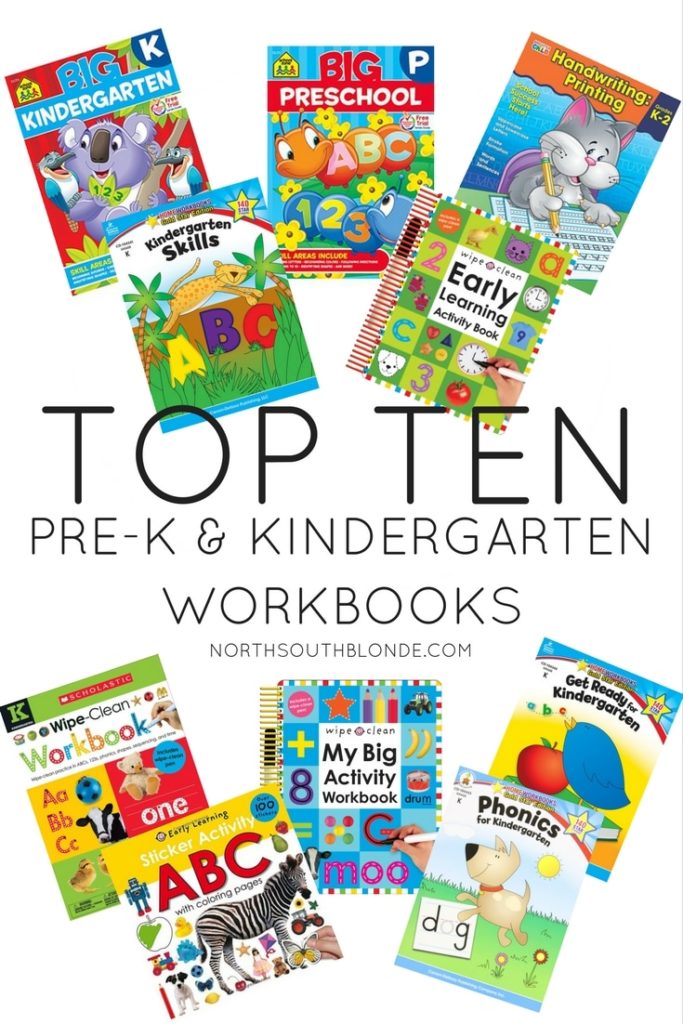 The Top Ten Preschool and Kindergarten Workbooks
3. Wipe-Clean Workbook: Kindergarten
2. Wipe-Clean My Big Activity Workbook
1. Wipe-Clean Early Learning Activity Book
Word of Advice for Parents
What's great about these workbooks is that they can be done anytime, anywhere. We have been making time during our summer break in preparation for the new school year.
It's also fun for the kids to work on them when travelling, on rainy days, or even out during picnics!
Whether you are stuck at home, homeschooling by choice (or not by choice), or simply looking for ways to fit in extra education in the comfort of your own home, it will definitely be beneficial to sit down with your child and work on these activity books together.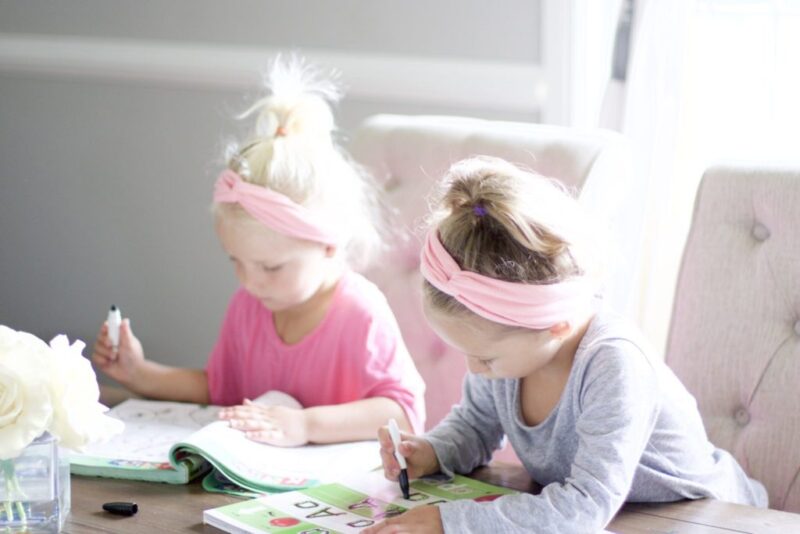 Other Workbooks for Older Kids You May Be Interested In:
(Click Here if you are shopping from Amazon Canada)
You can also find workbooks here, at Chapters Indigo online.
Free Online Homeschool Education and Resources
Other online resources include:
Scholastic Canada, Scholastic USA, TVO Kids (offering games and shows based on the Ontario curriculum), ABC Mouse, Crayola, Kids Activities Blog, Cool Math 4 Kids, and National Geographic for Kids.
I would love to know which one you prefer or which workbooks you recommend when preparing your little one for the new school year! Which workbook would you recommend for other moms?

SHOP WORKBOOKS: