Protect your family from fire and carbon monoxide poisoning with First Alert's smoke and CO alarms that are equipped with 10-year sealed lithium batteries.
Thank you First Alert Canada and the Mom It Forward Influencer Network for sponsoring this post. I am being compensated for this post and all comments and opinions are my own.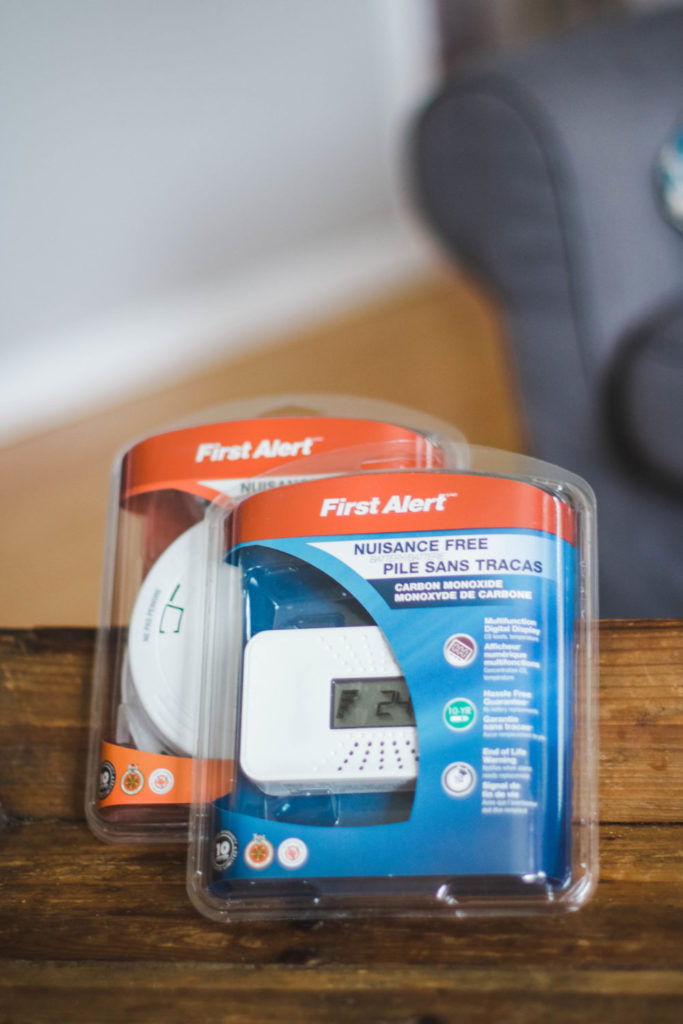 Fire safety – something that often gets buried at the back of your mind when there a million of other things to do around the house. Things like changing lightbulbs, replacing old wires, and decluttering are all things that make a home safer, but going beyond that, are the alarms themselves.
More practical advice you'll love to read about: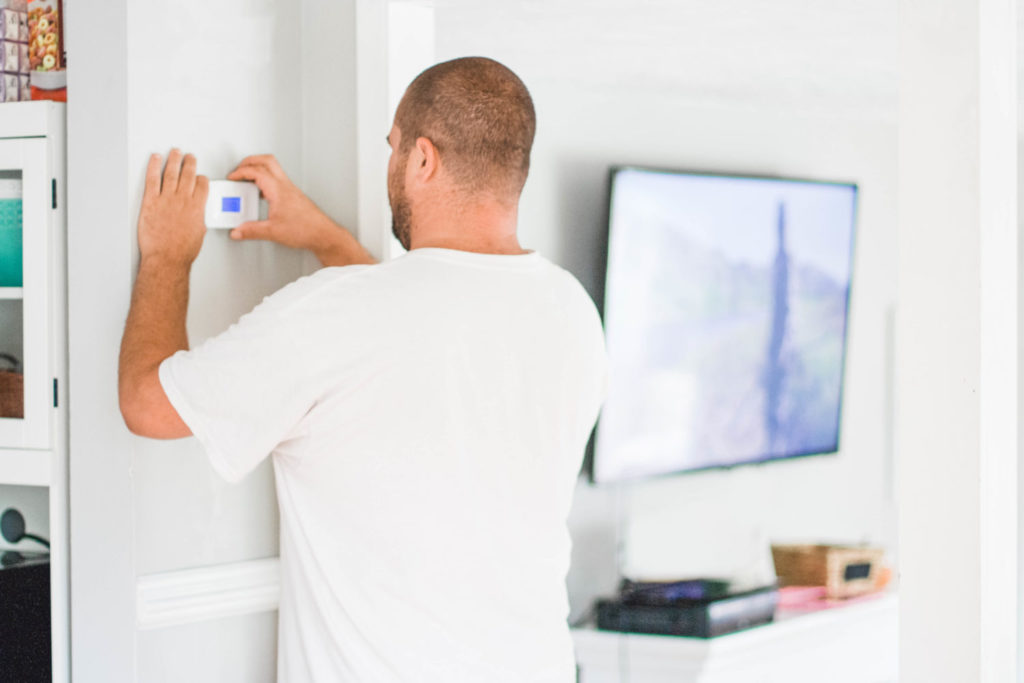 The word is there is a new stove out that will automatically shut off for you when you leave the kitchen. Sure, that would be a dream, and let you sleep better at night, but a working alarm system in your home is crucial in home safety. Even when you are baking cookies with the little ones and you may forget to set the timer. Food in the oven or on the stovetop can smoke and start a fire. It happens! An alarm will detect smoke the second it senses it. That's why it's important to place them strategically in your home, check that they are working on a regular basis, and so much more.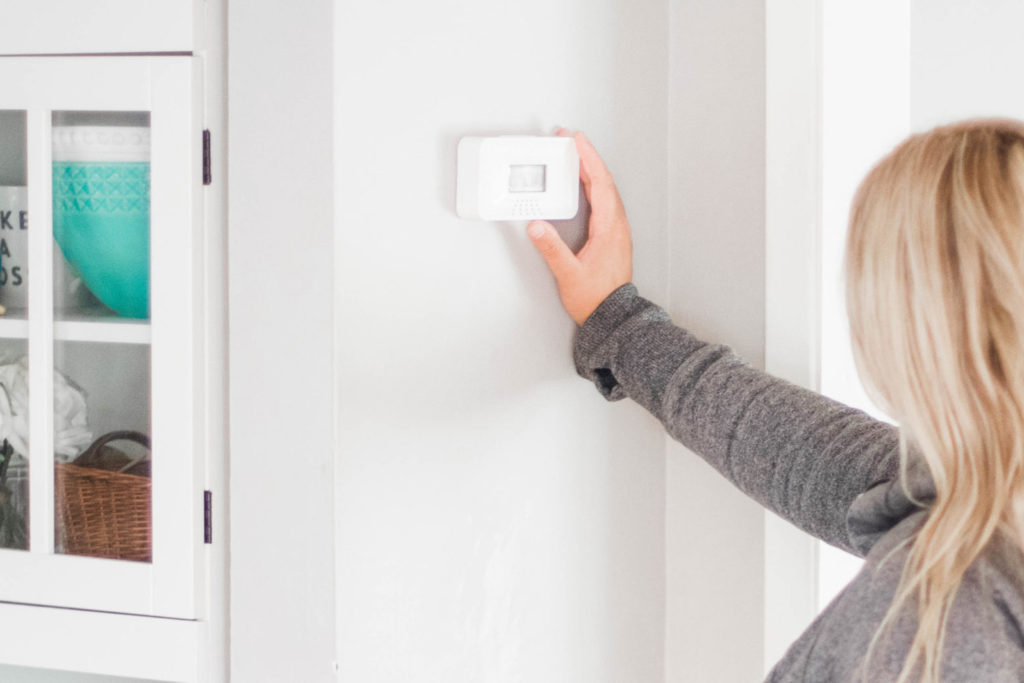 How to properly equip your home with the latest in fire and carbon monoxide safety
The National Fire Protection Association (NFPA) recommends that in every home, smoke alarms should be installed on every level of the home. This includes the basement (a place that is most frequently forgotten about), inside each bedroom and in the main halls. Do not cut corners even if you live in a small home, it just isn't worth it.
Carbon monoxide alarms are also recommended to be installed on each level of the home and in a central location outside of each bedroom.
Test regularly. This is very important in terms of maintenance. Making sure that your alarms are working should be at the top of your to-do list. This includes checking batteries, replacing batteries every six months, and making sure that your alarms are lighting up and the buttons are beeping. Do not try to start smoke to test your alarm. First Alert alarms are equipped with a test button to make testing easy!
If you just moved into a new place or you don't know how old an alarm is, it is best to replace the whole unit. This is something we did when we first moved into our new home, the detectors were yellowed and even though they seemed to be working, we didn't take the risk and we replaced them all.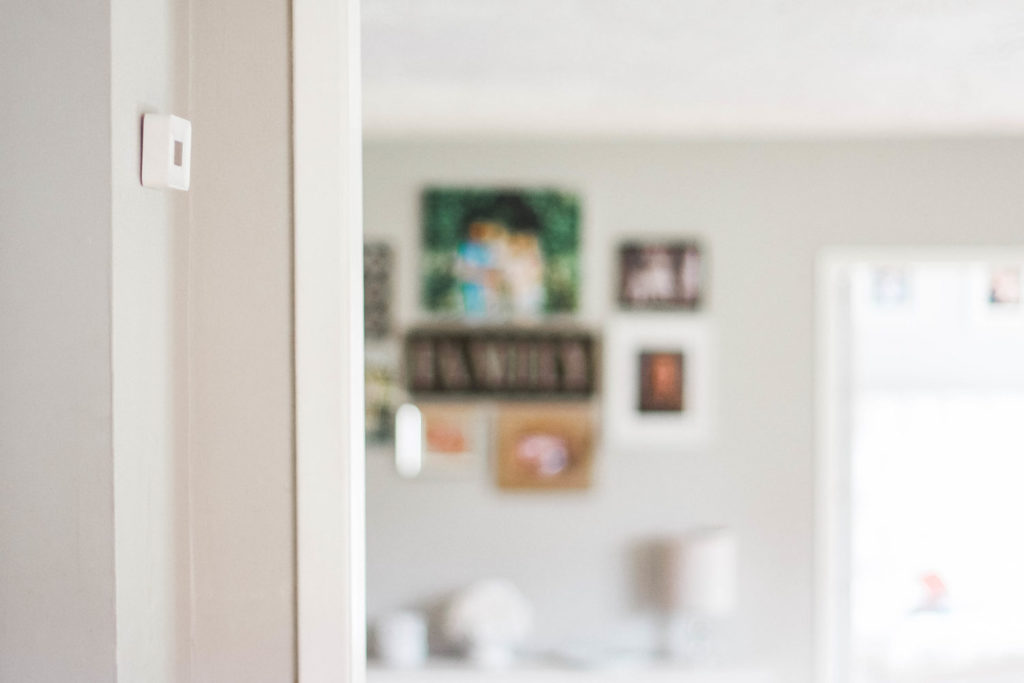 The Importance of Carbon Monoxide Safety
Have you ever watched that episode of Make It Right with Mike Holmes where he confronts the homeowners about their garage not properly being sealed and the likelihood of CO (carbon monoxide) seeping into their home? Talk about scary! You can't see this deadly gas, nor can you smell it. So, whether you have a newly built house or a 20 year old home, it's always important to equip it with a carbon monoxide alarm.
It is known as the "invisible killer". Carbon monoxide is an invisible, odourless and colourless gas that can be produced by any fuel-burning device, such as a furnace, boiler, stove or car. Yes, it's not only the fumes from the garage that can leak into your home, but a potential CO leak from your heating source as well.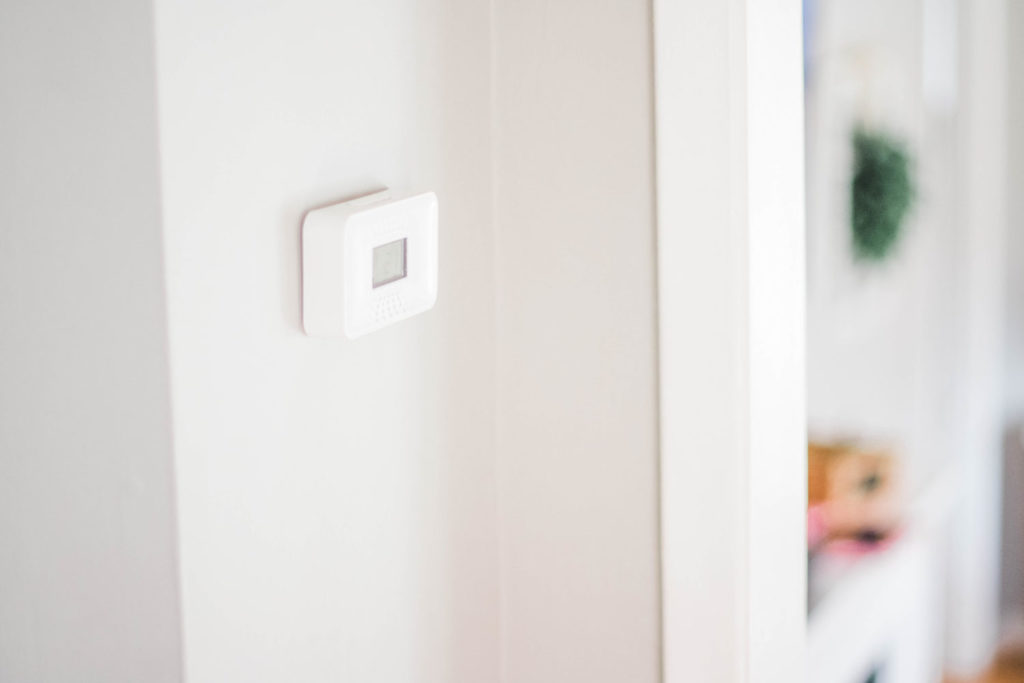 Facts to know
CO poisoning is the number one cause of accidental poisoning in Canada and is responsible for more than 300 deaths each year. 

CO alarms are the only way to detect and protect your family from this poisonous gas. 

The risk of dying in a reported home fire is cut in half in homes with working smoke alarms, according to the National Fire Protection Association (NFPA).

With 10-year sealed battery alarms, homeowners no longer need to remember to replace batteries for the life of their alarms. Plus, 10-year alarms eliminate the risk of ever having an alarm deactivated due to battery removal. 

The tamperproof, sealed lithium battery powers the alarm for a full 10 years, eliminating costly battery replacements and annoying low battery chirps.

First Alert offers several smoke and CO alarms equipped with 10-year sealed lithium batteries.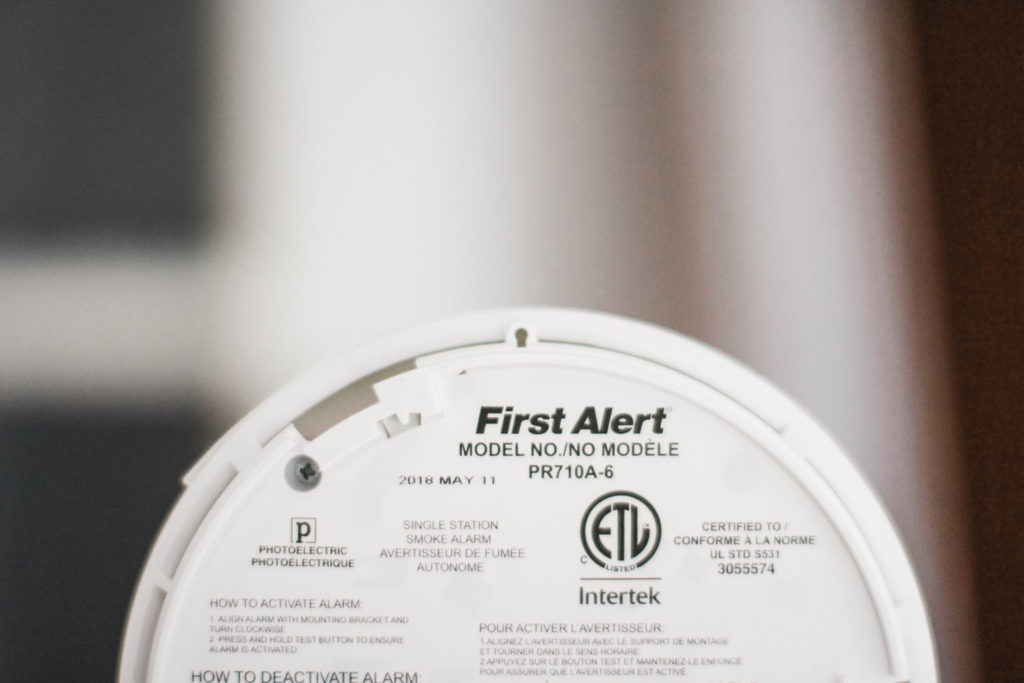 Important Home Safety Tips
Discuss a fire safety plan with your family. Make it aware of the multiple ways to escape the house in case of a fire.
Designate a meeting place outside of the home. It's important for everyone in the household to be able to find each other once they are out of the house during a fire or an emergency.
Never use water when attempting to put out a fire in your kitchen. Have a fire extinguisher close by or throw any kind of powder on it (baking powder, for example) to cut off the oxygen supply.
If and when fire happens, get out as quickly as possible and stay out.
Having a family of four may be busy, but our home safety always comes first. Take the time to make sure your home is properly equipped as well. First Alert makes home safety easy with reliable, up-to-date technology you can trust.
Grab your free printable here!