Thank you Leesa for sponsoring this post! All comments and opinions are always my own.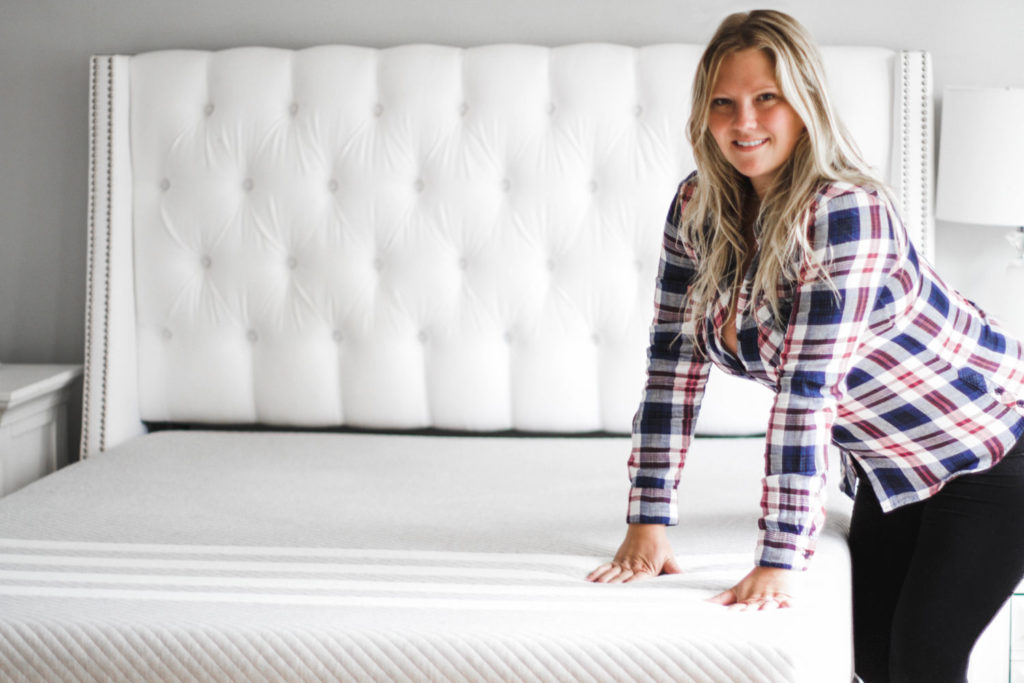 We made the switch from an ordinary spring mattress to a memory foam mattress and I can't wait to share this review with you all. There are many positive results worth sharing in this post. I'll be talking about my sleeping struggles, the benefits of switching to memory foam, how it feels so far, and why we'll never go back. We are absolutely loving our Leesa mattress.
Now that our children are older, John and I are able to actually sleep. In the night, there is no more bottle feeding, cleaning up potty training accidents, just a nice, peaceful, good night's sleep. Unless, of course, one of the girls has a bad dream or is sick with the flu and we need to tend to them, or when they join us in bed on a slow, Sunday morning. And, then again, maybe I'll never be able to take naps during the day like my husband does. The struggle is real moms, and I'm sure you can relate too.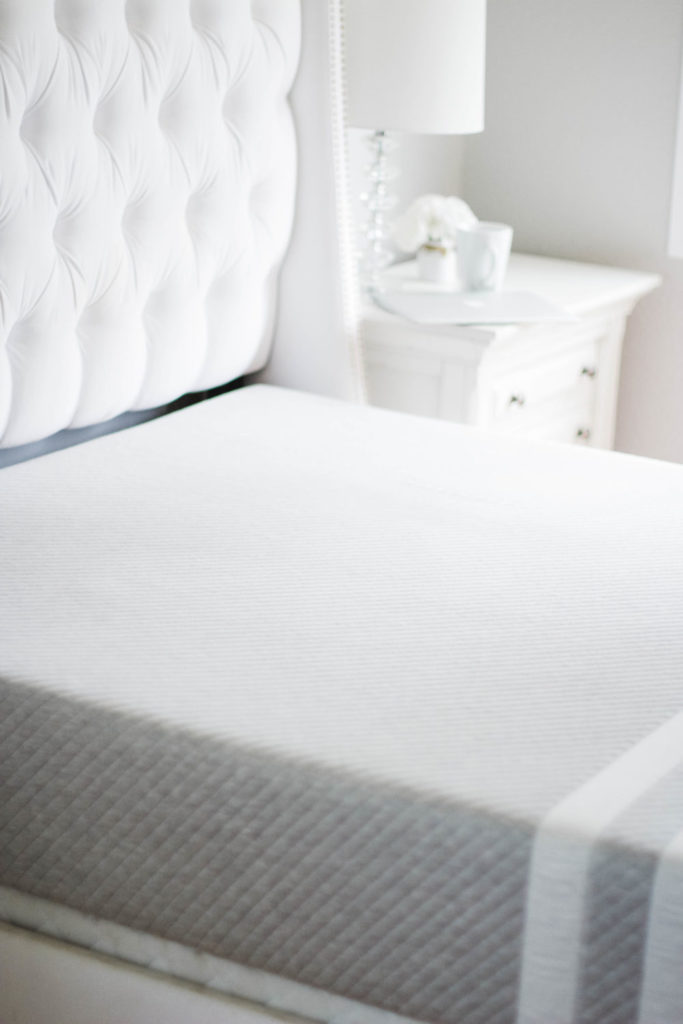 More home inspiration you'll love:

Benefits of Sleep
Sleep has always been very important to me, for my health and for my wellness. Some may only need a six hour sleep during the night and still go about their day as usual, but I on the other hand, need a full eight hours to feel like myself.
Over the years, I have struggled with a good night's rest and I've always just assumed it was due to my sleeping positions – arms up over my head and awkwardly side sleeping. I would wake up with sore shoulders and a sore, twisted back all the time. It never occurred to me that it was the mattress causing all of this pain, because once we made the switch from a spring mattress to a memory foam mattress, that all changed.
Now, I can sleep all night, on a comfortable and affordable Leesa mattress.
When I get a full night's sleep, my body gets to rest and recover (muscle recovery from sports or working out), heal and reverse the effects of aging, regain focus and energy, clears the mind for a new day and a fresh start, and so on and so forth.
You know when people say to eat an apple a day and drink 8-10 glasses of water a day? Well, sleep is just as important. And the great thing about a Leesa mattress is that you don't have to spend a whole lot of money to achieve a comfortable sleep.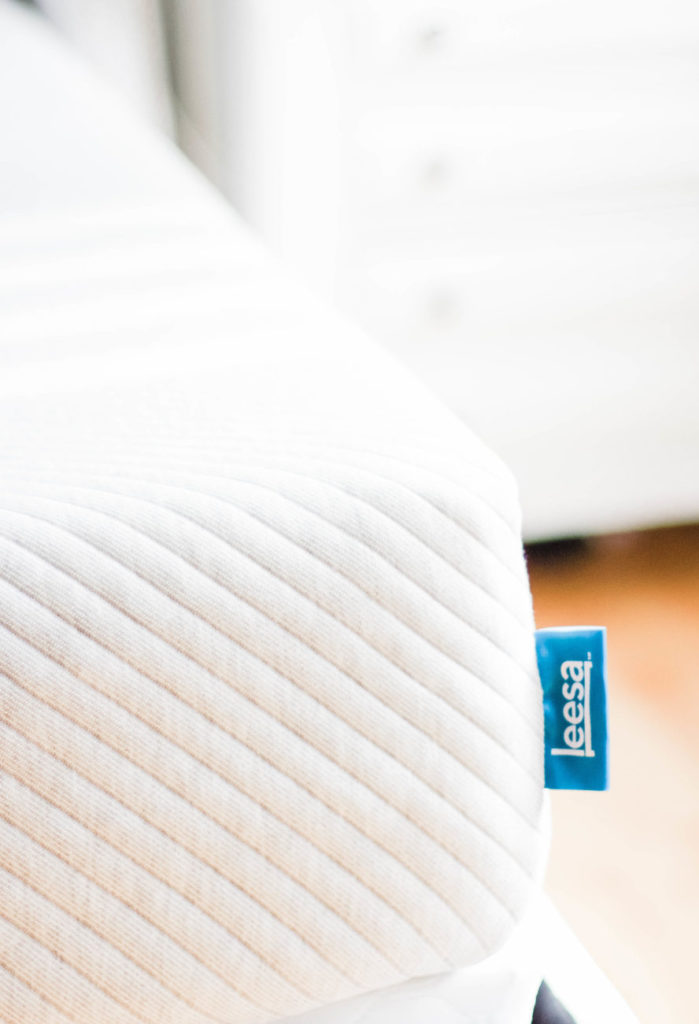 The Leesa Mattress
With the many competitive mattress-in-a-box companies out there with commercials flying at you left and right, the one company that truly stuck out to me was Leesa. Leesa donates one mattress for every ten sold, helping to support charitable organizations dealing with homelessness, human trafficking and abuse. This is very important to me and it makes me sleep easy knowing that we will be helping someone in need.
To date, Leesa has donated 30,000 mattresses worldwide to those in need.
The mattress is rolled up, vacuum sealed, and delivered right to your doorstep in a box. And free shipping! Our little family of four had the time of our lives unraveling it and watching it expand. The girls were so excited and giggled uncontrollably as they jumped on it for the first time! We love the design, the premium quality, and the softness of the material. A really great buy and great value for your money.
Leesa also has an amazing 100 day trial where if you are not satisfied by the 100th day, you can return it for a full refund and the mattress is then donated to a charitable organization, or recycled.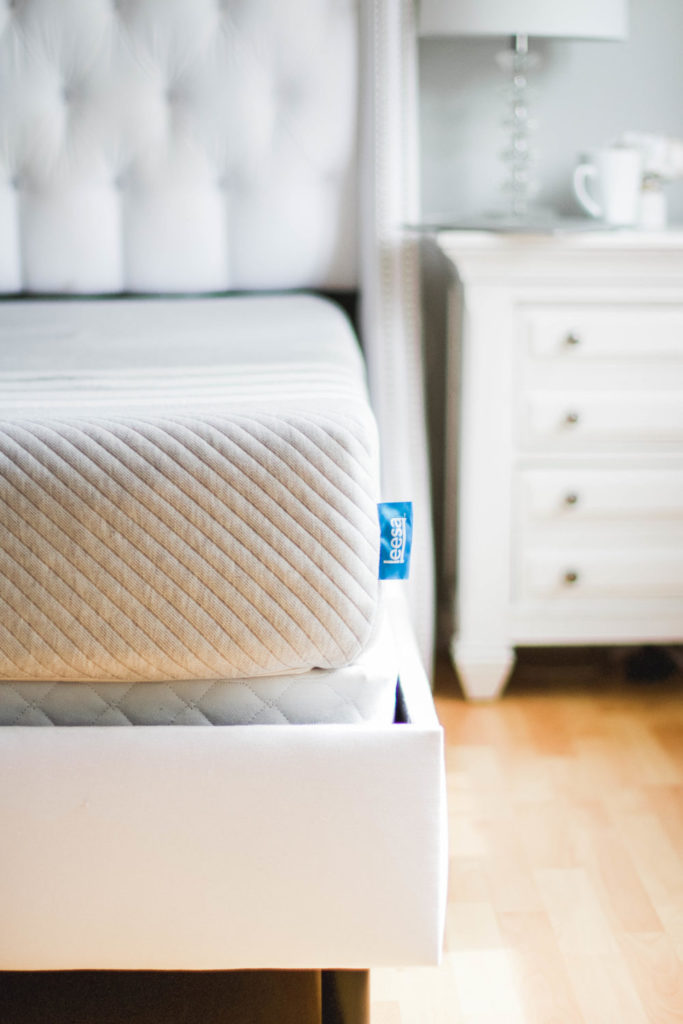 Is it Worth it?
The Leesa mattress is known for it's great airflow and 'bounce' for freedom of movement. While unboxing and unravelling the mattress, I was worried about the height of the mattress as it seemed to be not very thick. Boy, was I wrong. Once fully expanded, it's a whopping 10″ high! Keep in mind that you need to wait a few hours before sleeping on it. It takes 24-48 hours to completely fill out, so we waited 24 hours just to be sure. It's definitely a full sized mattress and it's just as high as our old pillow-top mattress.
There is absolutely zero pain in my shoulders and back ever since I've slept on our Leesa mattress. John says the same goes for him. I love that you literally cannot feel the other person getting in and out of bed, or tossing and turning. There is no motion transfer at all and it's true, you probably could place a drink on one of the corners and it wouldn't fall!
All in all, we are completely satisfied and we hope that the height and the 'bounce' in the mattress will hold up over time. So far, so good! The price is right. A premium quality mattress for less, delivered right to your door.
Now tell me, what are your thoughts on memory foam mattresses? Have you experienced Leesa? I'd love to read about it in the comments below!
Use my code NORTHSOUTHBLONDE to receive $150 off a Leesa mattress at Leesa.com!
Shop The Post