The FitTrack Dara Smart Body BMI Scale is used for more than measuring your weight — sync and track body stats in the app, which is helpful for achieving better health, fitness and weight loss goals.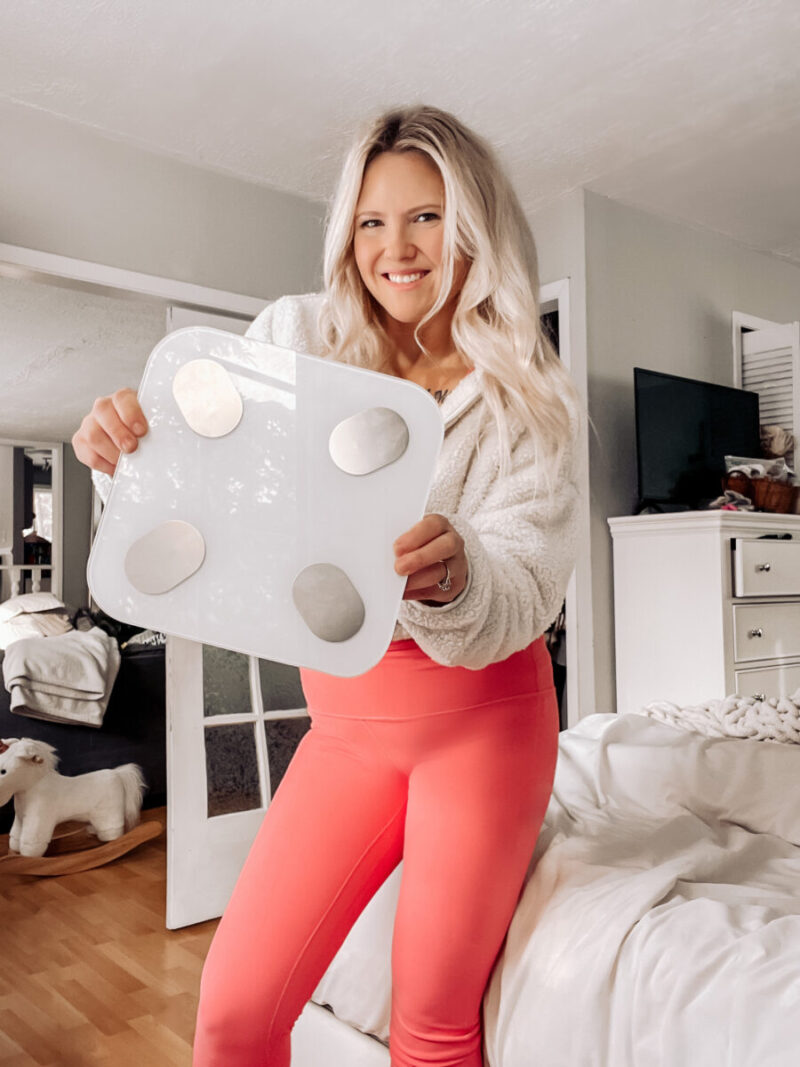 FitTrack Smart Scale Review
FitTrack is the number one choice body composition monitor that health experts used to help reach weight and health goals easily. It helps to get a comprehensive picture of your body to make smarter choices reach your desired weight and fitness goals.
FitTrack is reliable, powered with a set of four AAA batteries rather than coin batteries. Its reliability eliminates the need of a traditional scale.
Not only does it measure your weight, it also measures body stats like BMI, fat composition and hydration level. It also has an infant mode to weight your baby in your arms!
The FitTrack Dara Smart Scale syncs your body measurements to the FitTrack app which is included in the scale purchase. From there, you will be able to see many degrees of your health, some of which you may want to improve, with expert advice on recommendations for you specifically. You'll need to enter in some quick stats like age and height receive correct recommendations.
There are features on the app to track calories and macros, how much is recommended to be your daily intake, as well as fitness videos to get your body moving.
---
---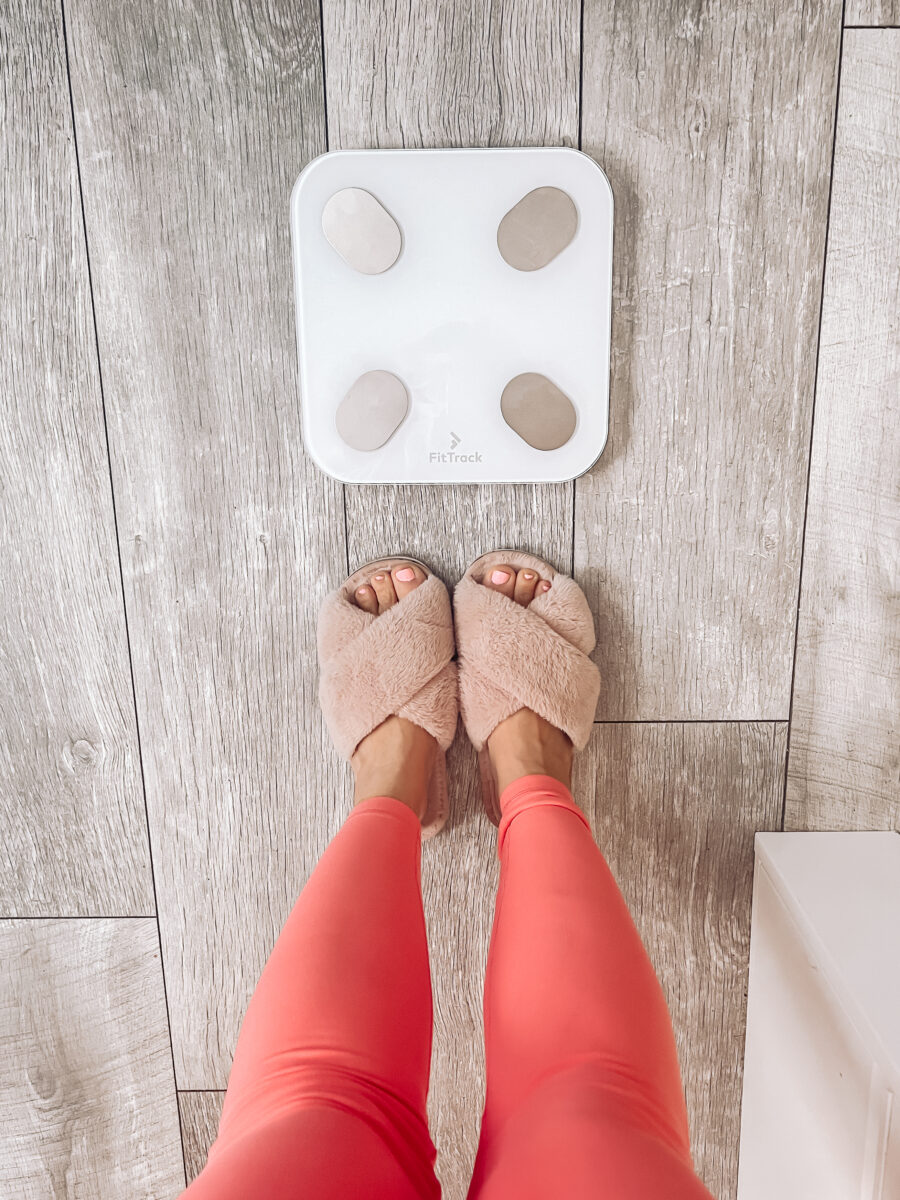 The Smart Scale You Need for Weight Loss
The scale uses of Bioelectrical Impedance Analysis (BIA) to measure body composition. A weak electric current flows through the body and the voltage is measured in order to calculate impedance of the body. FitTrack's accuracy is within 3% of a DEXA scan for bone density measurements.
The DEXA scan usually costs over $100 each scan, so this smart scale saves you money while giving you the results you're looking for.
These stats are used for your advantage and connect to the app via bluetooth. Everything on the app is easy to understand and comprehensive, giving you concrete advice based on your personal data.
FitTrack will essentially be your Personal Trainer, Health Coach, Nutritionist and Motivation coach in one place. It looks at these five factors for your health and gives advice on these pillars:
Body Composition
Movement
Nutrition
Sleep
Stress
View this post on Instagram
What's Included on The FitTrack App
The app is free to use with the purchase of your FitTrack scale. Features within the App include:
Weight Measurement and Body Metrics
The FitTrack scale provides measurement and progress tracking of 17 unique body metrics.
BMR
Weight
BMI
Body Fat Percentage
Muscle Mass
Hydration Level
Bone Mass
Visceral Fat Index
Protein Percentage
Body Age
Weight Control
Standard Weight
Body Fat
Weight Without Fat
Muscle Weight
Obesity Degree
Protein Amount
Progress Report
You can view your personalized reports and monitor your progress on a weekly or monthly basis. This can all be accustomed in the settings to suit your lifestyle.
Health Score
A brand new feature on the app is the health score, a result by converting your health data into a score that can be easily tracked. FitTrack is then able to provide recommendations on how to achieve user goals and how to better their score.
Nutrition Tracker
Under the nutrition log section, you can see what your recommended daily calorie intake should be. Users can track their nutritional intake on a daily basis which is helpful for specific diets or medical condition monitoring. This includes macros if monitoring on a low carb or ketogenic diet.
There's also a food scanner feature to log meals into the nutrition tracker.
Exercise Videos
FitTrack also offers a catalog of workout videos for users to complete from the comfort of their own home. This is convenient to have all within the app so that you don't need to open up another one, with fitness motivation right at your fingertips.
---
---

Fine Tune Your Wellness Goals
FitTrack gives you confidence and the tools you need to be the healthiest and best version of yourself.
Use your body metrics to cater to your body specifically. For example, a stat showing that you are low in hydration — you'll want to up your water intake daily.
If you have a specific health concern or condition, managing it is easier with FitTrack. You can easily adjust your lifestyle changes accordingly.
I personally enjoy a low carb lifestyle, so the nutrition tracker really helps me to keep track of my macros (protein to fat to carbs ratio) so I can continue feeling my best and keep my calories in a healthy range.
Get Motivated to Lose Weight
By having the tools you need to keep yourself on track, either for maintaining or achieving better health, the app will motivate you and keep you accountable.
You'll be able to understand your body and see in real-time how your actions make a difference.
I just love that the scale is reliable to use on a daily basis, with stats right in front of me to give me the motivation I need to shed unwanted weight. It definitely holds me accountable and although the truth hurts, sometimes that's the extra push we need in order to get started or to actually start seeing results.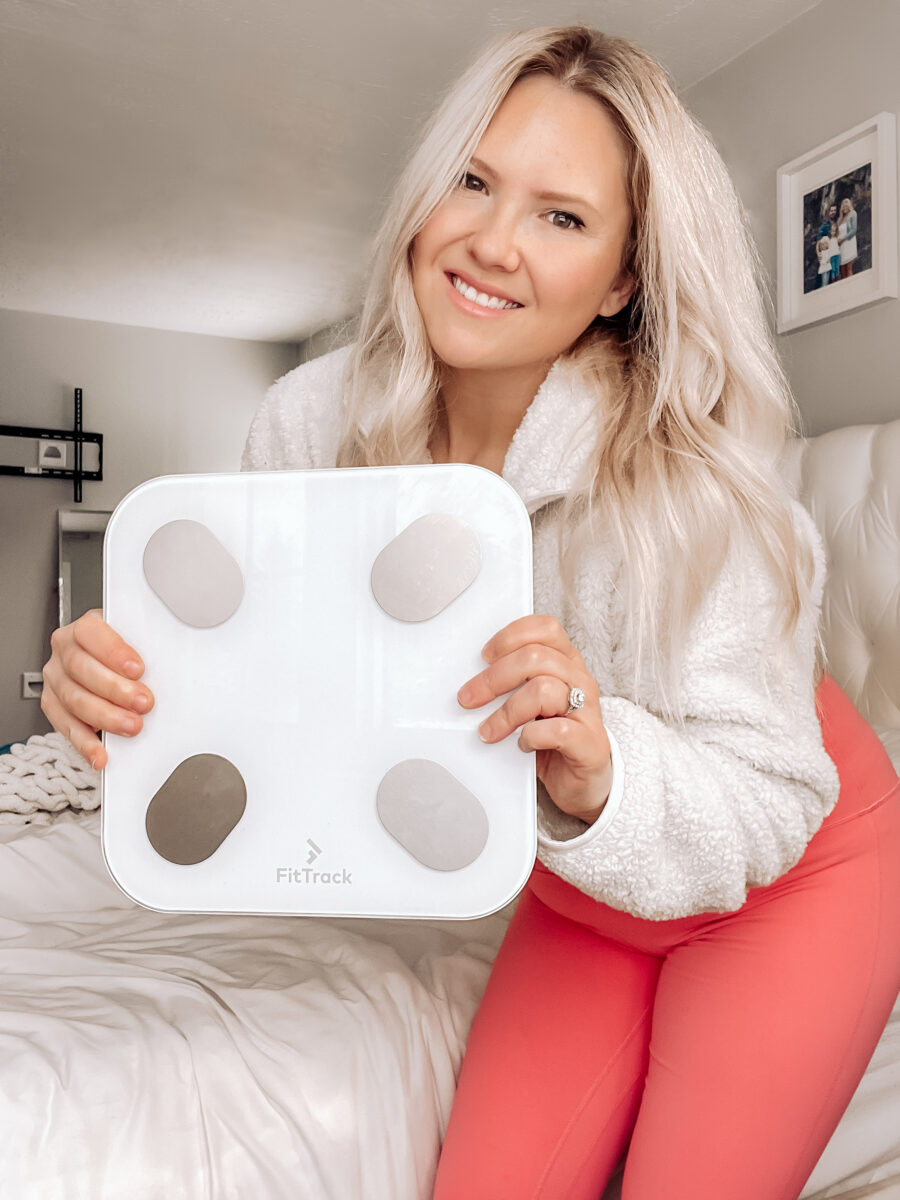 Live a Healthier and Active Lifestyle
Since using the smart scale, I've adjusted my water intake and increased my physical activity to build lean muscle mass. This also included incorporating more protein into my diet, which I can track exactly how much I'm consuming on the app.
The Supplements I Take Daily:
How to Order a FitTrack Scale
The easiest way to order the FitTrack Dara Smart Body BMI Scale would be on the FitTrack website and it's currently 60% off!
The app is included with your purchase and they offer free shipping!
Plus, there are over 89,000 5-star reviews!
More on Health and Wellness:
Shop The Post