This shop has partnered with SkinnyMint for the following post. All opinions are mine alone.
I have been up and down with my weight pretty much my whole life. For those of you just tuning in now, I've had two babies 15 months apart in age. That basically means that I had two back-to-back pregnancies about over a year ago. It's been especially hard to loose the baby weight but I've finally gotten back on track with the help of a teatox (a detox tea).
To Teatox is to Detoxify
Diets usually fail for me because I end up giving in let's say when my kids don't finish their snacks (I'll finish whatever's left), or when my husband offers me the same portion size that he's having (I'll overeat).
I found something that actually works for me – it reduces bloating, improves digestion, gives me energy, and makes me feel and look thinner. My metabolism is high again and I'm never too tired to work out.
Read my 5 ways to detoxify your body to get the benefits mentioned above from everyday things found in your home. The reason why this teatox worked so well for me is because it encourages a healthy living regime for 30 days to see great results – and you're likely to stick to it after it's over.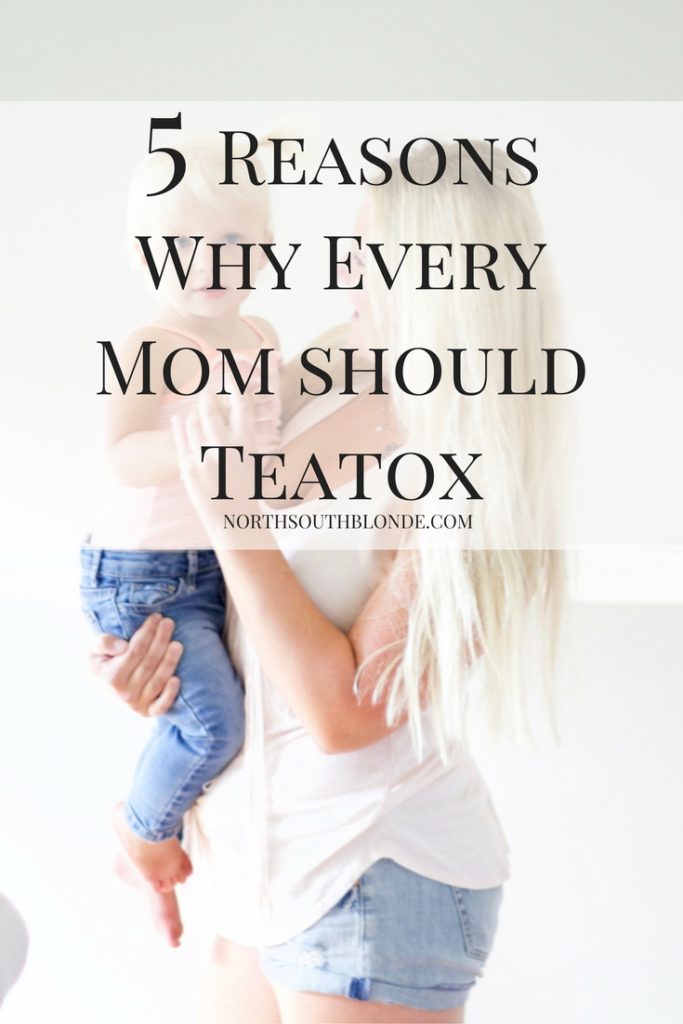 Of course, it took some work. I had to make healthy meal choices, control portion sizes, exercise regularly, and increase my water intake. But I was able to see results in just 30 days! All thanks to a teatox I've been taking every morning and every second night.
Skinny Mint tea is made in Germany and has only natural ingredients in their blends. The antioxidant rich "Morning Boost" tea gives me as much energy as a coffee from Starbucks would. I feel rejuvenated in the morning while it kickstarts my metabolism into high gear. I'm also able to get in an hour of cardio while my little ones play or nap.
The "Nighttime Cleanse" works so well for me because I don't eat after 6 PM. So my body starts burning calories (even while I sleep at night)! When I wake up the next morning, I feel slim and trim because of the ridding of toxins in my body. Every day I feel better and better.
I noticed that the bloating is down significantly – I'm able to hold my belly in, and I notice a difference with how flat it is now that I've finished my 30 day teatox. I fit into my pre-baby clothes and I can't believe it! Here's why I think every mom out there should try to teatox:
5 Reasons Why You Should Teatox
A teatox is easy to do and hard to forget
I wasn't sure if I was able to do a teatox because of how busy I am with two toddlers running around. Believe it or not, all you have to do is substitute your morning coffee with a detox tea (it contains the same amount of caffeine).
It tastes good
Us moms sure do have cravings that we can't control. It's as if we're still pregnant even after we give birth! We crave those delicious coffees in the morning with hazelnut creamer, without realizes how many extra calories we're taking in. A teatox in the morning tastes so delicious and fruity, you don't have to add milk or sugar. You can drink it straight, hot or cold!
It's good for you
A teatox is a detox tea that cleanses your body, especially your liver. There are many environmental factors and processed foods that we don't realize are poisoning our liver every day. An all-natural cleanse will clean out your liver and rid it of toxins. It's also easy on the stomach. You won't be running to the bathroom, you'll just find it a lot easier to go.

It gives you energy
That's what every sleep deprived mama really wants, isn't it? At the end of the day, after the kids go to bed, we're all exhausted by that time and want to sit on the couch and relax. With a detox tea in the morning, you get a head start to your day. The tea gives you as much energy as a cup of coffee would and it's super easy to get moving from the moment you wake up.
You'll lose weight, naturally
You don't have to try tons of diet pills to feel great again. A detox tea is all natural – made with real, fresh, dried herbs. You'll know exactly what you're putting in your body and you'll recognize every ingredient on the package. Moms have a tough job as it is, and one of the hardest things for us is getting back into shape. Detoxing will cleanse your body and help you shed unwanted pounds.
I know it can be hard to get back on track after kids, I've been there! With this article, I hope I've inspired you to try. I lost 7 lbs with Skinny Mint Tea (a 30 day teatox) and it's been staying off because I haven't stopped my healthy living habits. I keep active with and without my kids on a daily basis, and make sure I eat enough fruits and vegetables. It's amazing how many results you see by making healthy choices! My nails are strong, my hair is long, and I have this gorgeous glow!
Leave any questions you have below and I will be glad to answer them!
More Wellness Posts to Read: