I've partnered with Aubert and Amandine to bring you this post. All opinions are my own.
1 out of 5 of us will experience a mental health issue at least once in our lifetime. The chances are even greater, more so after a woman gives birth, which is known as postpartum depression (PPD). Mental illness, including anxiety and depression, is more common than ever before. People are realizing they have imbalances, or maybe a simple DNA test can verify hereditary medical conditions. Isn't technology wonderful? Contrary, it's also the cause of addiction to our phones, the comparison game, negative and intrusive thoughts, self esteem issues, and so much more. That's why we absolutely need to work towards nurturing our minds, just like we do for our bodies.
Similarly to stretching and exercising, our minds need everything we can possibly give them to be healthy. To get up in the morning and start our day, to have energy, positive thoughts, and a clear, sharp thought process, all of this has to be nurtured and maintained. It's not only a healthy body we sought after – it's the mind, body, and soul we need to take care of to truly feel like our best selves.
As a mother of two children that are so close in age, I know what stress is. I know all too well what it's like to have anxious thoughts, insomnia, what it's like to fall into 'the mom rut', and literally at times feel like I'm going crazy. Heck, that's why I started this blog! All the feelings, all the emotions, all the repetitive routines, the days inside the house, the negative thoughts, it's all something women experience and never get to talk about. In this post, you will discover new ways to reduce the anxiety, stress, and depression so you can get back to feeling great about yourself again. Because your mental health is just as important as anything else.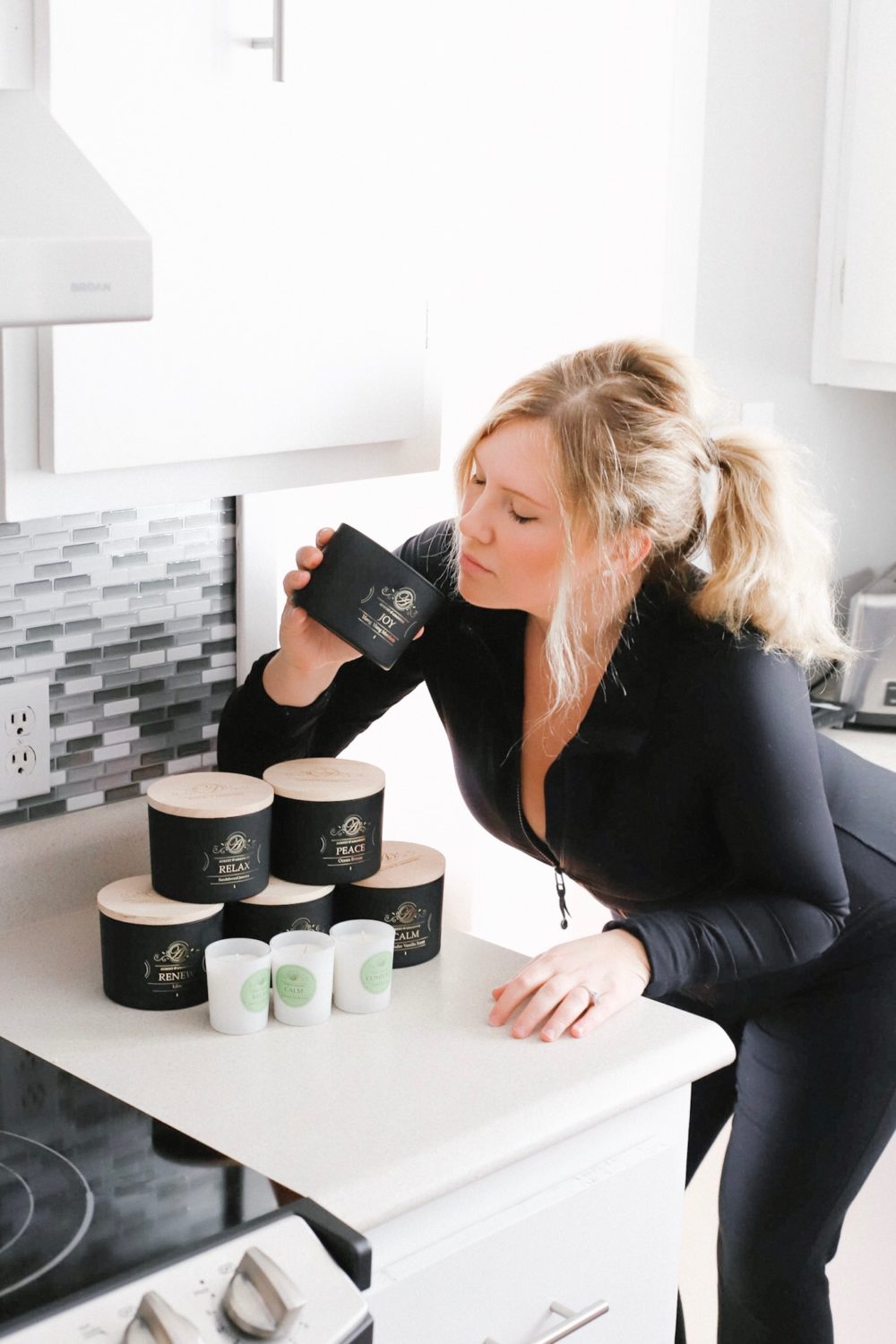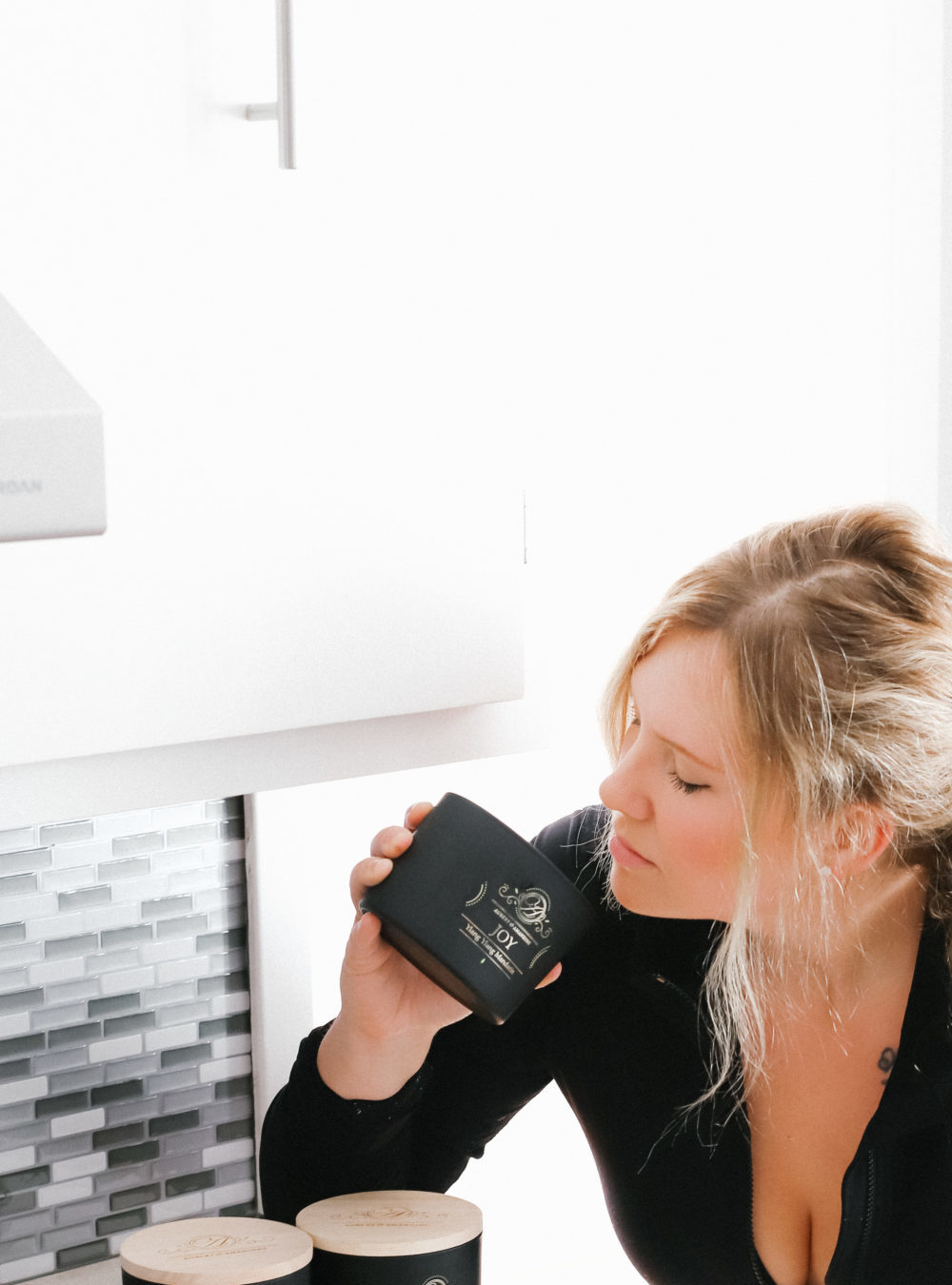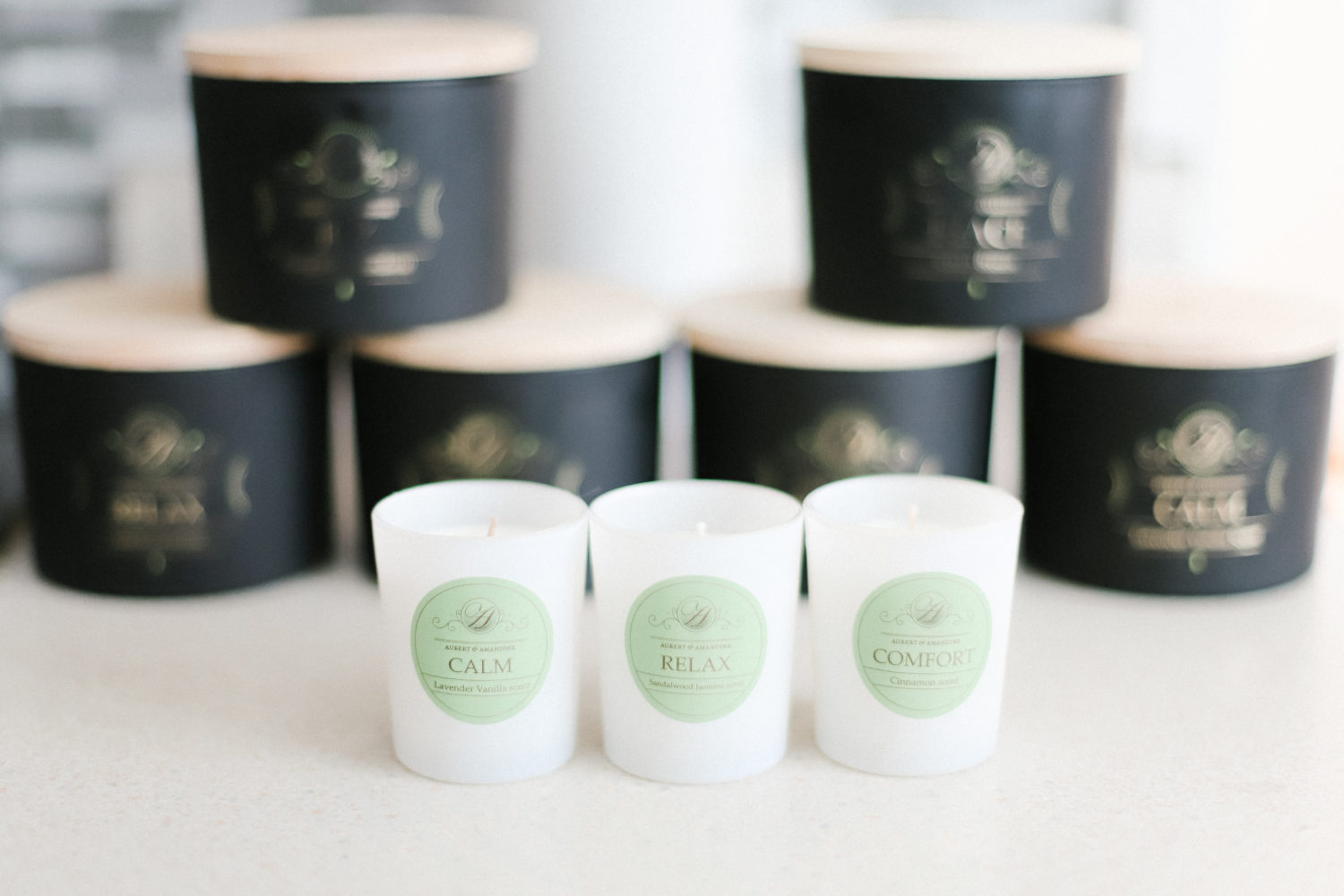 Wake Up Earlier
Wake up before your kids do. Set your alarm for an hour earlier than you normally would. There are so many reasons this will save your sanity, like being able to get a workout in, in the early morning, which is powerful for releasing endorphins and preparing your mind for the rest of your day. Get whatever it is you need done, without anyone around. This may be pampering yourself, preparing for the rest of the week, writing shopping lists, etc.
Set a Morning Routine
With all the things mentioned above, continue to do this daily and make it a routine. That time you spend in the morning is the best time to check in with yourself, something so important to do every single day. Even if you're not a morning person, you can still do this when lying in bed, which works to relax the mind before bedtime as well. Think about the week you had, what you appreciate in life, what your goals are, and what you need to do to accomplish them.
Read a Book
There are so many stimulants in today's world that keep our minds overly active. What helps us to relax and focus more, is simply to read a book, especially one of interest. Make it a habit to read a chapter when lying in bed at night instead of reaching for your phone. You'd be surprised how fast you can fall asleep when you're reading. Not only is it a calming effect, it also exercises the brain by expanding vocabulary and producing ideas.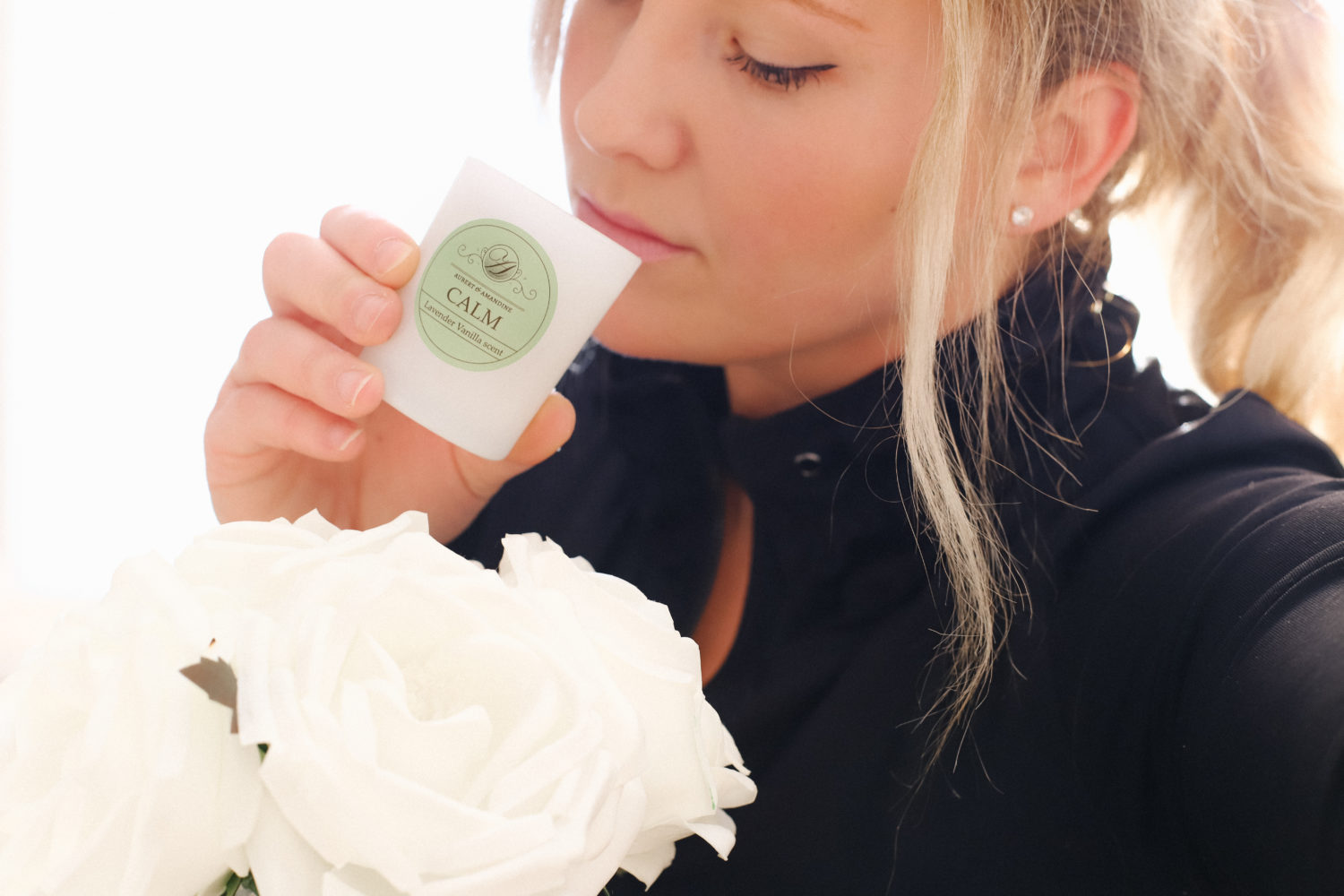 Stretch and Exercise
Whatever time of day works for you, always find time to stretch and move. Mental illness is no joke, friends. If you don't have motivation, cleaning is a great way to be active, as long as you move and get your heart rate up and sweat. It benefits the heart and gets all the juices flowing in your brain. If you mention to your doctor that you're feeling depressed, the first thing he or she will tell you to do is exercise. As for stretching, nobody wants to feel stiff, or experience back pain. Let's be real, we're not getting any younger!
Reflect and Meditate
The best times to do this, again, is in the morning or at night. But really, any time you can find the time. Remember when I mentioned the 'mom rut'? It's a waterfall of negative thoughts, and no light at the end of the tunnel. It almost always seems like the end of the road, when you just want to give up. But when you take just 5 minutes out of your day to reflect, you will find the little things that make you happy. You will see that things aren't as bad and could be worse. And if things couldn't get any worse, it's important to confront those feelings and move on. Think, what would a therapist tell you? What is the underlying problem? You are the only one who knows how to heal your brain.
Declutter and Organize Your Home
Ahh, the freedom of decluttering! Like Marie Kondo says, if it doesn't spark joy for you, say thank you and let it go. I know, I know, all those jokes about being a mom and how it's nearly impossible to stay organized, but as long as you seriously dedicate time to doing this, you will clear your mind. Once a month I'd say, setting old clothes and toys into a bag for donation, rearranging the closet so that things are easily accessible, will in turn make your life a whole lot easier and less stressful.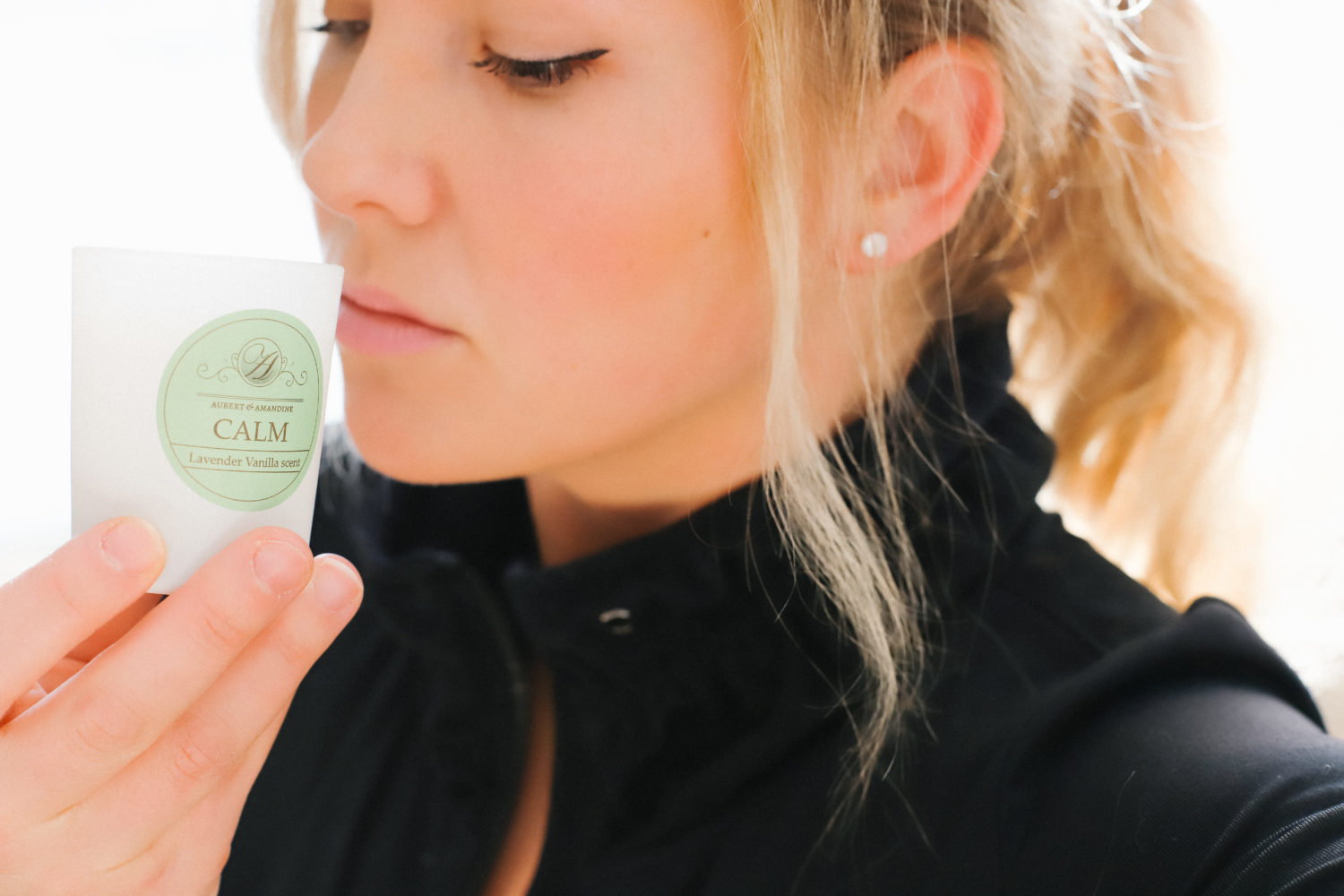 Laugh and Smile More
Do you ever think to yourself "jeeze, I really can't seem to smile lately"? When absolutely nothing seems pleasurable and you find yourself completely miserable throughout the days, weeks, or maybe even months. That's depression. The opposite of being happy. So, how do you laugh more and smile more? Start thinking about what made you laugh in the past. The childhood memories, the jokes your dad would make, what your child said to you when you almost peed your pants, that song that makes you want to dance. Simply talking about some of our greatest fears can give us a good laugh as well. Set those good feelings aside and always refer back to them when you need to. Most importantly, do more of what makes you happy and make it a priority.
Eat Healthy and Cut Out Sugar
This one is huge for maintaining a healthy mood balance. Sugar is the devil. Just kidding. But it will cause blood sugars to spike and your moods to fluctuate up and down. When you cut sugar out of your diet, it's like coming down from drugs, people say. Your mind becomes razor sharp and that brain fog disappears. It's true what they say, food is medicine, so use that to your advantage when taking care of your brain. Fill it with healthy fats, vitamins, and all the nutrients to feel good. The brain is the fattiest organ in the body, so replenishing it with avocados, coconut oil, and fish oil are a must. See ketogenic and whole 30 recipes here.
Drink Plenty of Water
Do you recall having that dehydration headache when you're out and about for hours at a time and you're completely parched? It's a massive pain above your temple because your body needs to be replenished. You have not kept up with your daily water intake and now can barely function. The best thing you can do is always bring a water bottle with you wherever you go. Make it a habit. The last thing you want is to pass out or forgetting things like your wallet or phone on the way out. The brain is 75% water, people. Listen to what it tells you.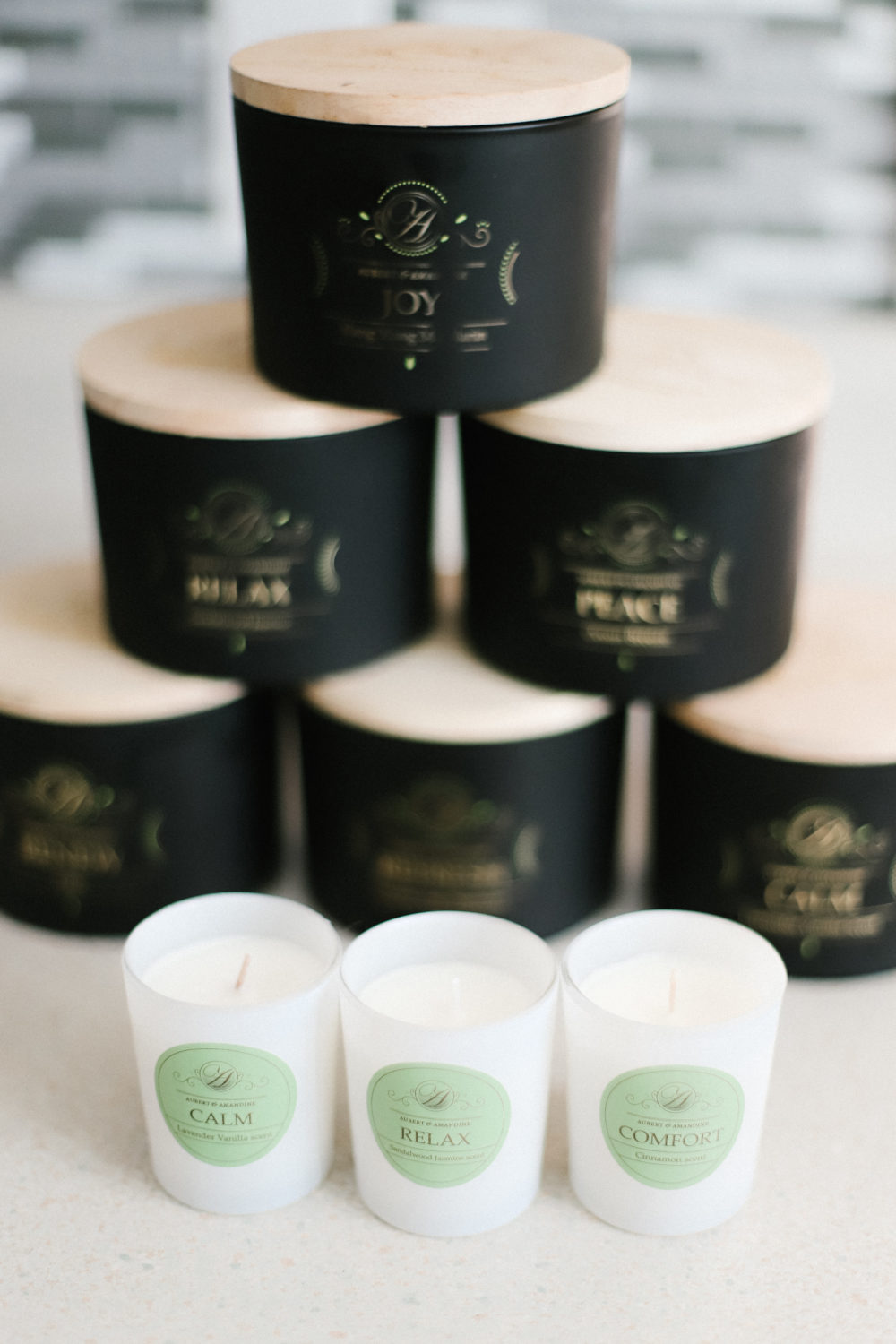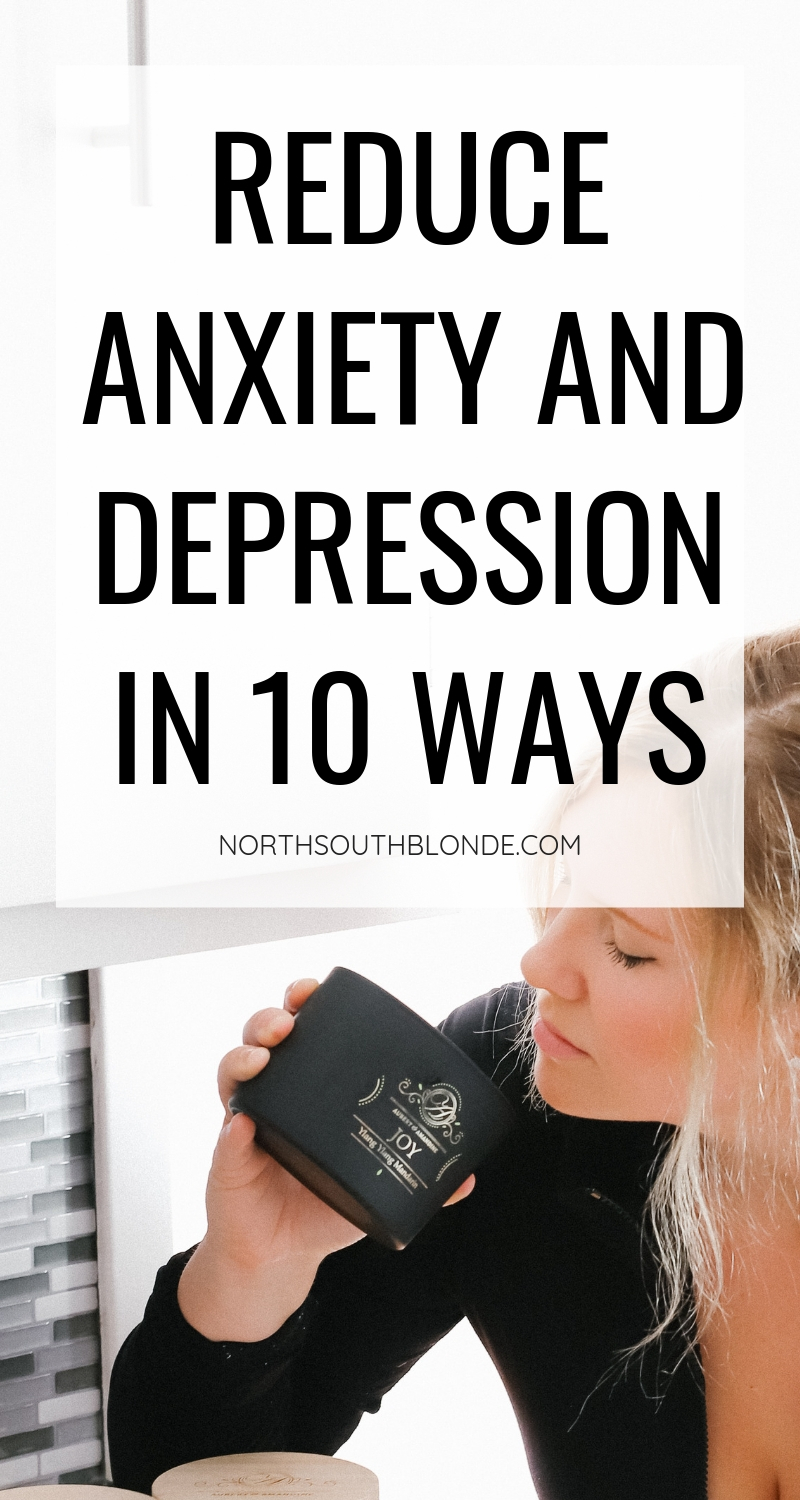 Try a Natural Remedy
There may be many ways to calm your mind, but not everyone has time for them. To make things simple, the most effective way is to use plants. Organic plants. Essential oils. No chemicals. The real deal. Aubert and Amandine has a collection of essential oil-packed candles that are potent and literally fill up your whole home with wonderful, calming and comforting fragrances. Each feeling and emotion has their own fragrance, making it easy for you to pick which one you want to accentuate. Use them during your morning routine, during exercise, bathing, meditation, bedtime, or all day and every day. Not only are the candles beautiful and practical, they are a luxurious way to use aromatherapy for reducing anxiety and depression.
The candles from Aubert and Amandine's collection that I find most useful for reducing anxiety and depression are as follows:
JOY aromatherapy candle made with Ylang Ylang and Orange (specifically for helping stress and anxiety, while bringing happiness)
CALM aromatherapy candle made with Lavender and Vanilla (for calming, soothing, and energy boosting as well)
REFRESH aromatherapy candle made with Lavender, Sage, and Peppermint (for sharpening senses, breathing, and exercise)
RENEW aromatherapy candle made with Lilac (for uplifting mood and relaxation)
Shop their aromatherapy collection here.
I have used them all and love the effects so far! I'd love to know, which fragrance would be most beneficial to you? And in terms of anxiety and depression, I'd love to hear your story as well.