An easy, one pot dinner recipe that's ready in 20 minutes. Tons of flavour and great for keeping your macros in check. Low carb, keto friendly, and gluten-free.

Taco Night Made Easy
There is nothing better than easy, one pot dinners. I love to throw in what's left in my fridge and improvise, that's how I came up with this recipe.
Similarly to the seasoning I use in my Blackened Chicken Avocado Salad, Chicken Rice and Black Bean Burritos, and Gluten-Free Keto Low Carb Taco Bowls, the combination of spices make for the perfect taco seasoning and include commonly used spices stored in your kitchen pantry.
Does it get any easier than that?
How to Make a 20-Minute Taco Chicken Casserole
The key to having dinner ready in 20 minutes is to defrost the chicken breasts a day or two before. If they're bought fresh from the store, do not freeze them, keep them in the fridge.
When it comes time to cook, you will cut the breasts in half, lengthwise, and place them at the bottom of a casserole dish or pot, with some olive oil or coconut oil (I use either, or) and seasoning on top.
Then, bake for 20-25 minutes, making sure the chicken is fully cooked through. Just take a piece out, cut through one of the thicker pieces and make sure the centre is no longer pink.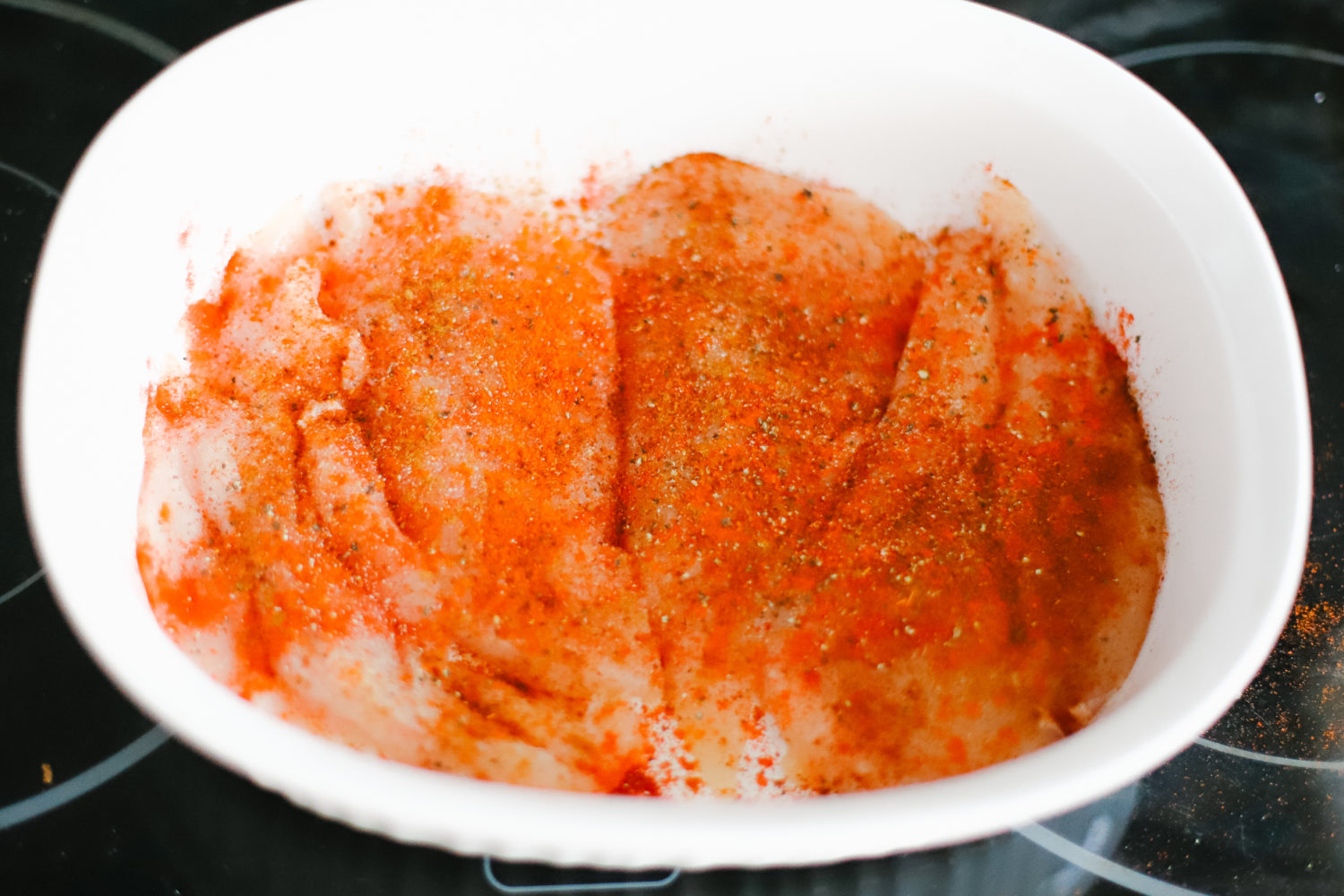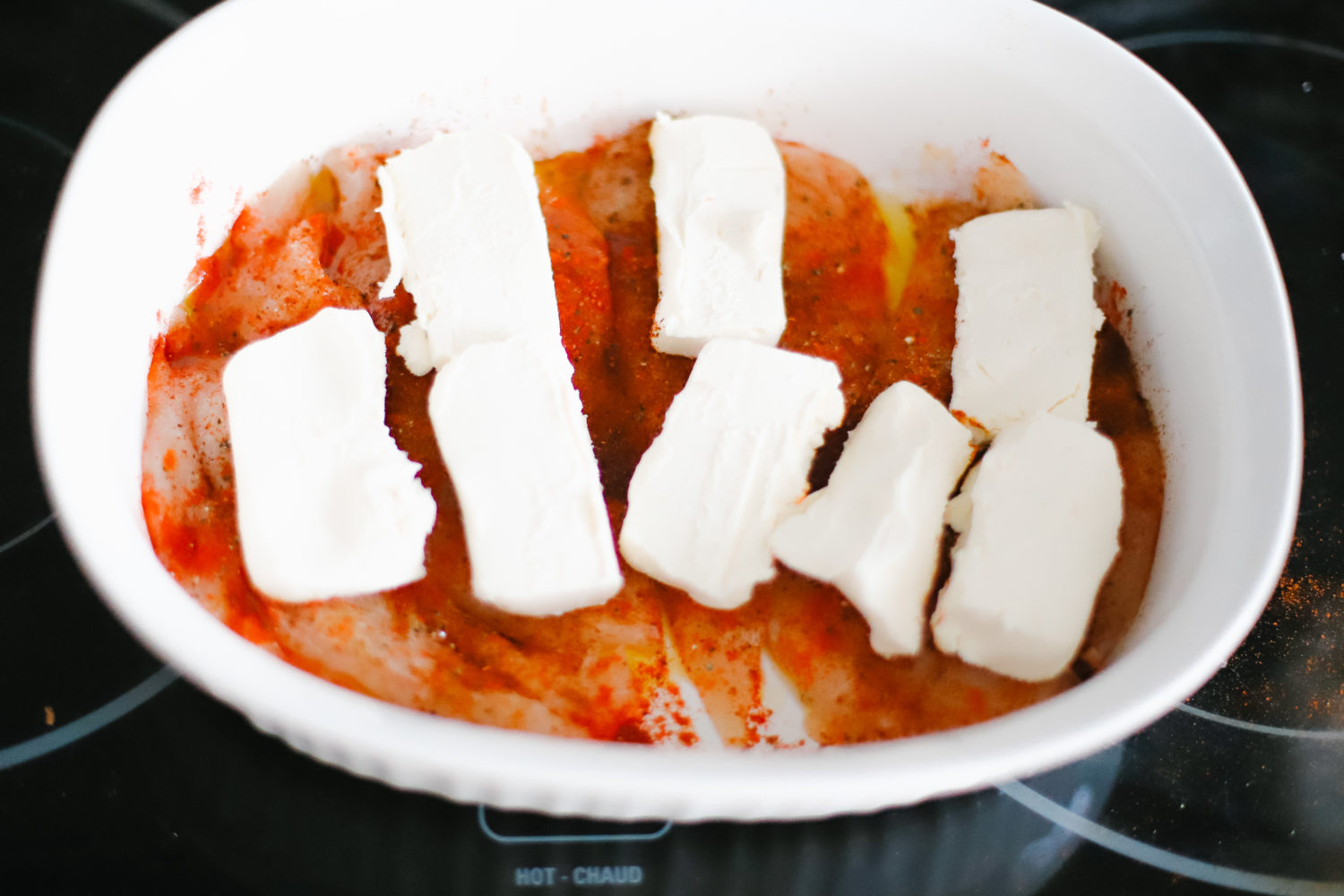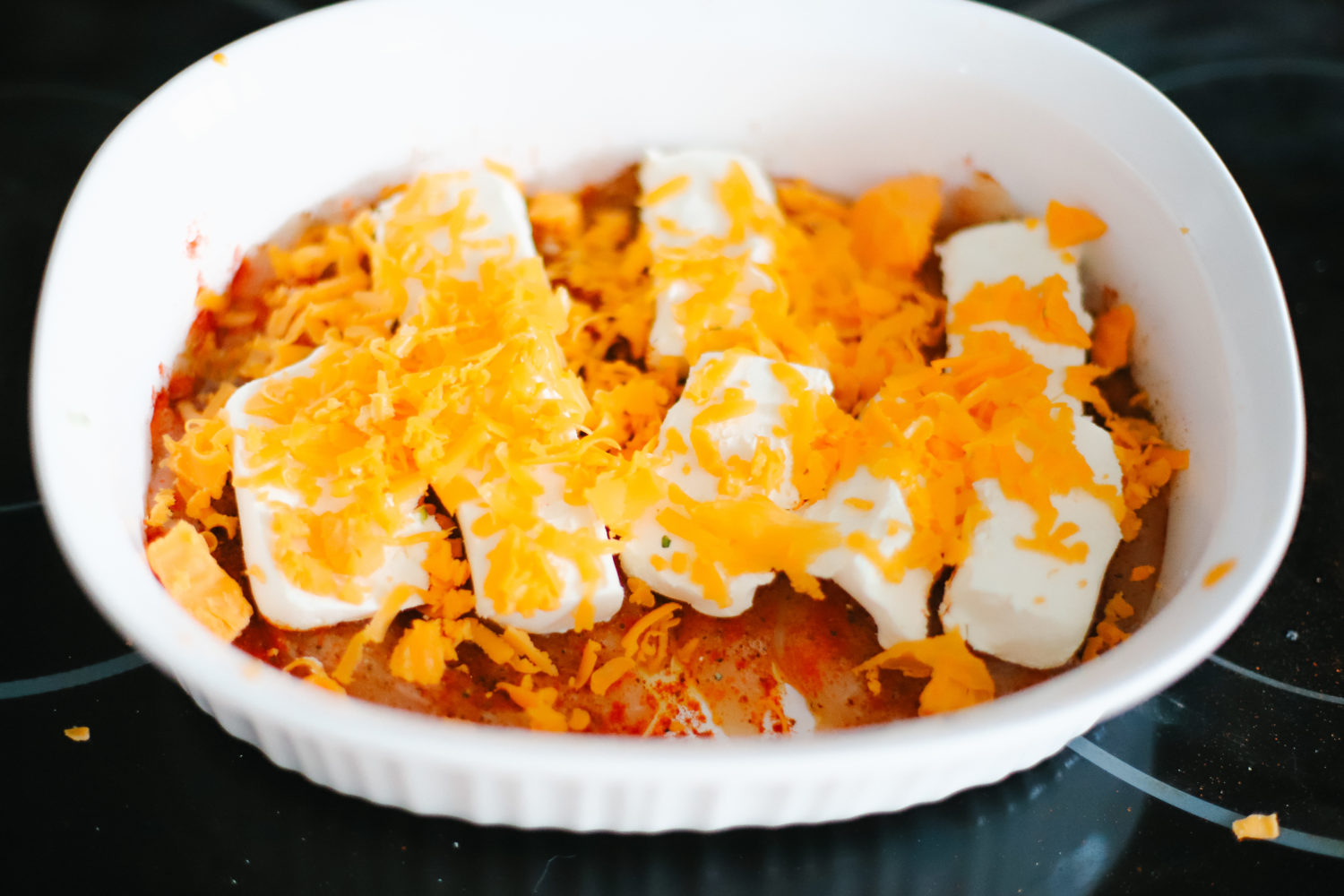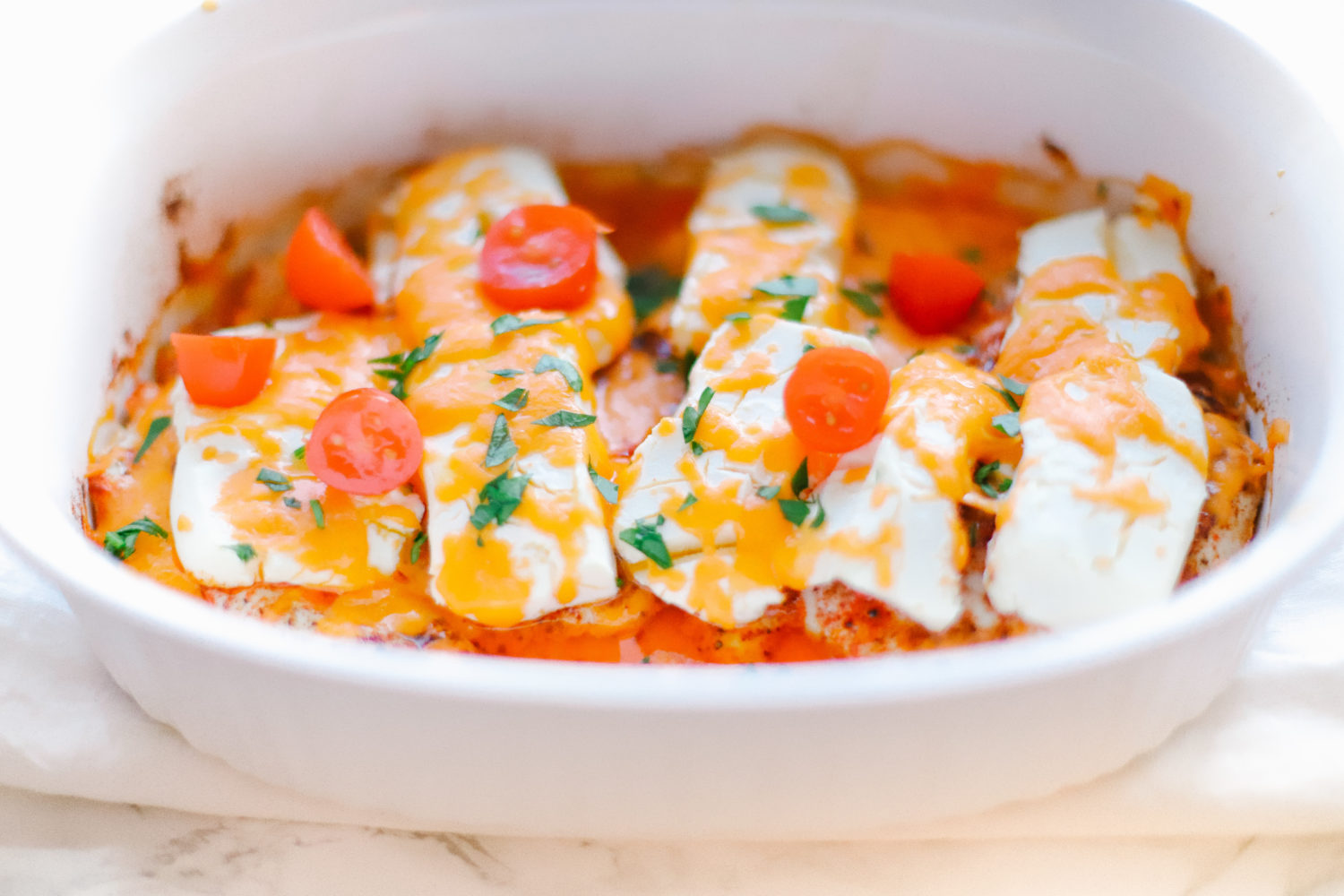 A Keto Friendly Dinner
Again, you'll be using ingredients that are easy to find and most likely in your kitchen. So much cheesy goodness, you won't want to resist!
And you won't feel guilty after eating it because it is low in carbs. No tortillas, no flour, just a simple and hearty meal that you can feel good about.
I talked about how to get your body into ketosis, in fat-burning mode, in this cabbage soup recipe here. Simply put, by cutting out sugar and carbs, you are allowing your body to burn fat as fuel instead of carbs for energy. The brain fog disappears.
Now, with that being said, you still need many minerals and nutrients when on a ketogenic diet. You need to incorporate cruciferous vegetables and greens in almost every meal.
Supplements to take while eating a low carb diet: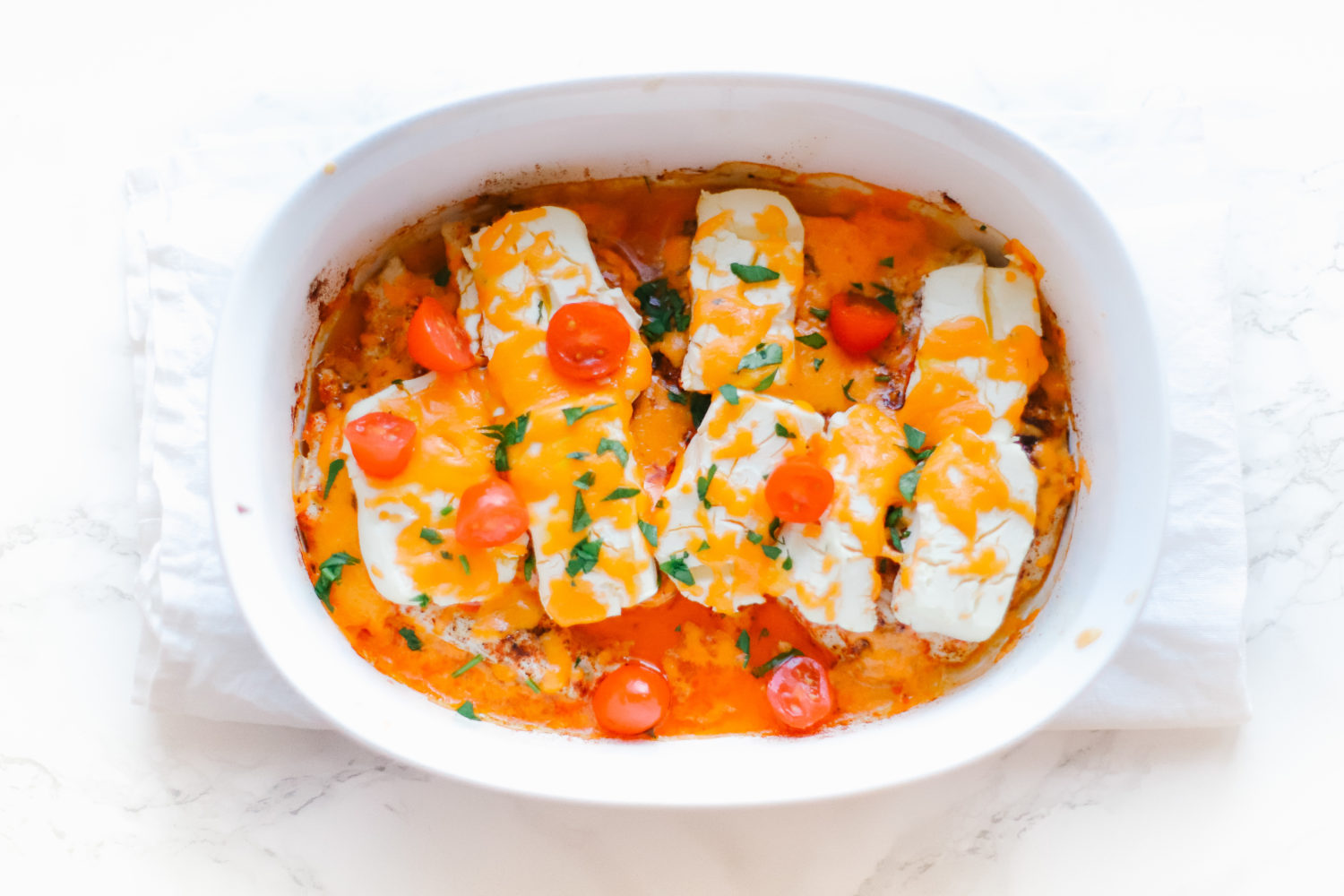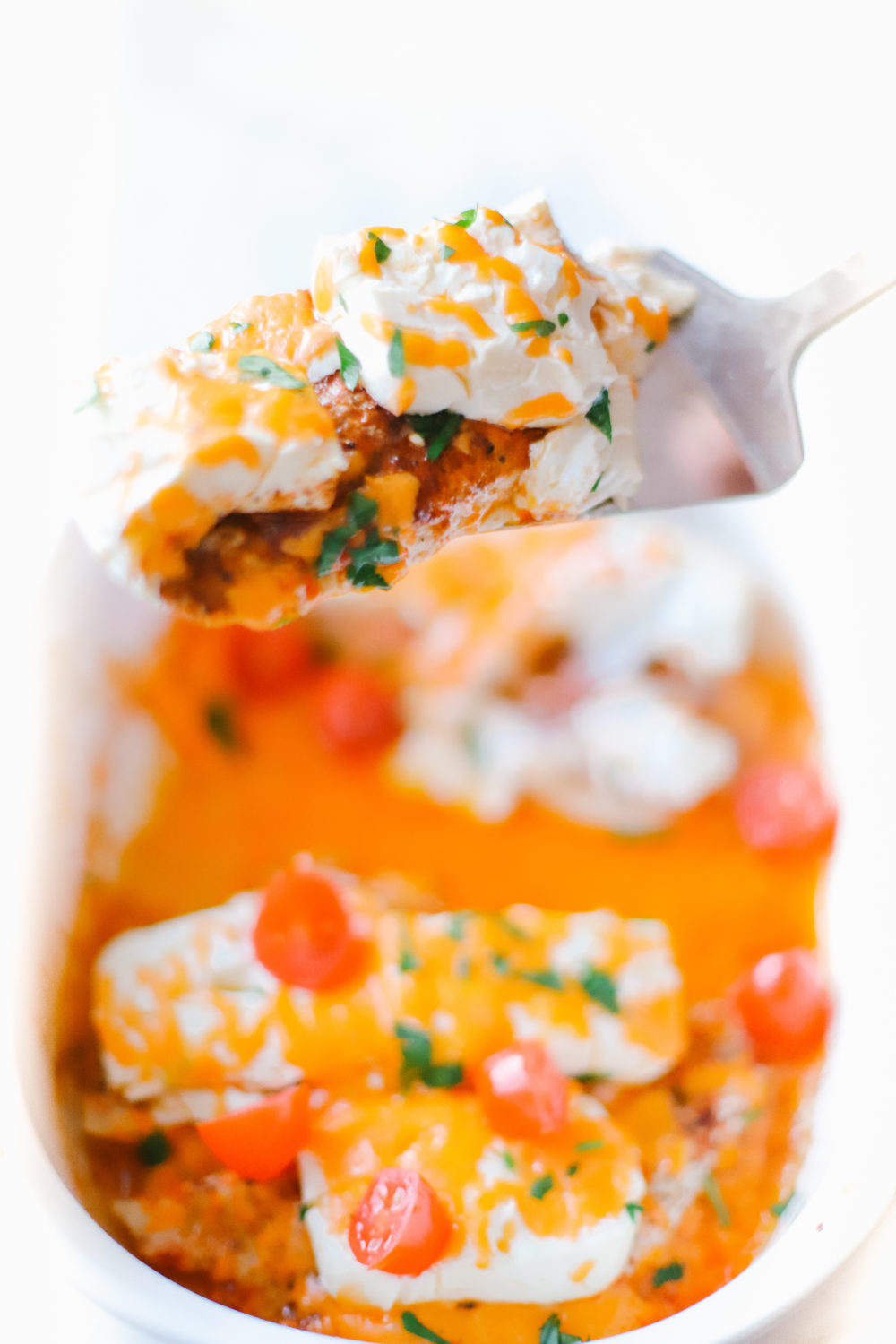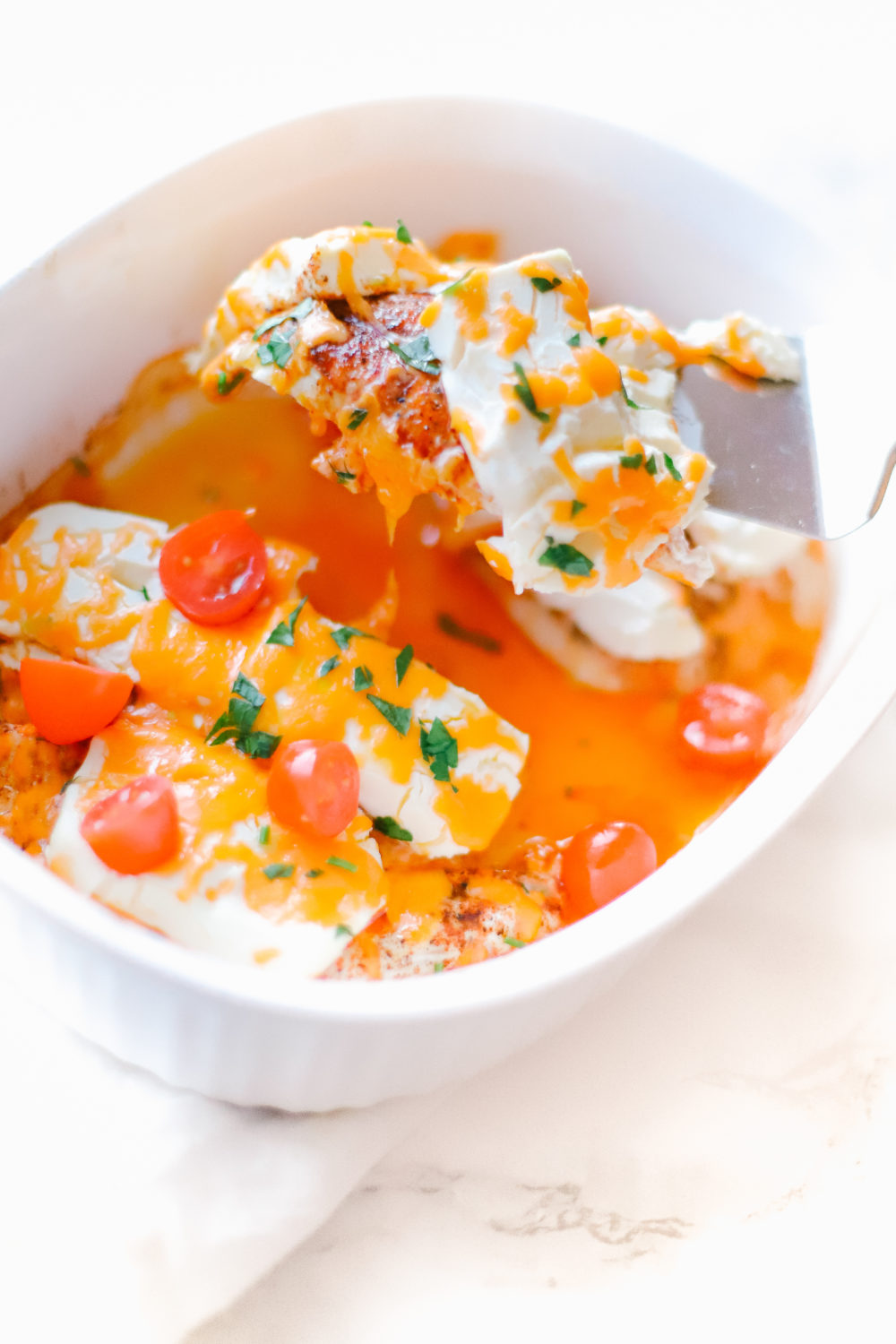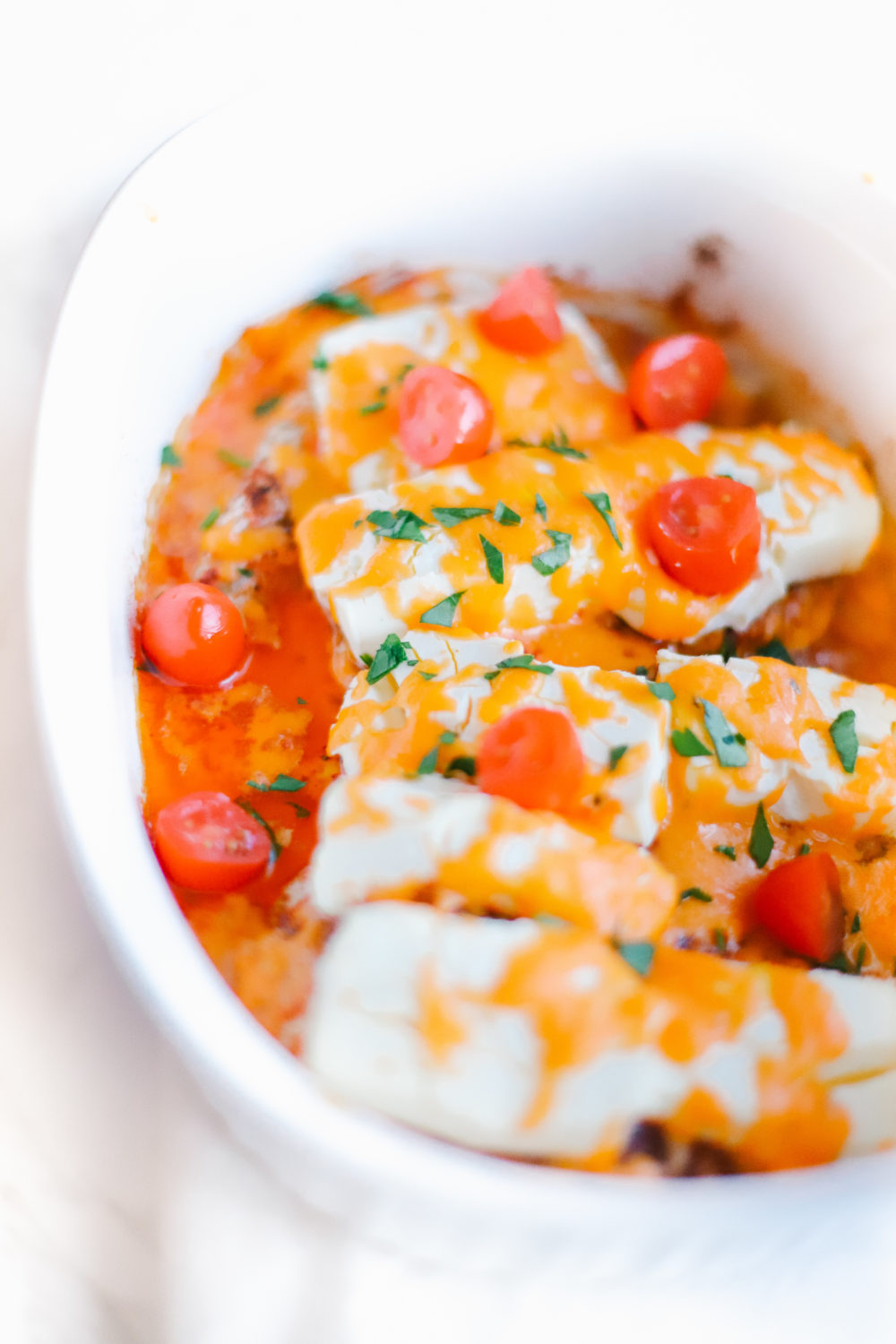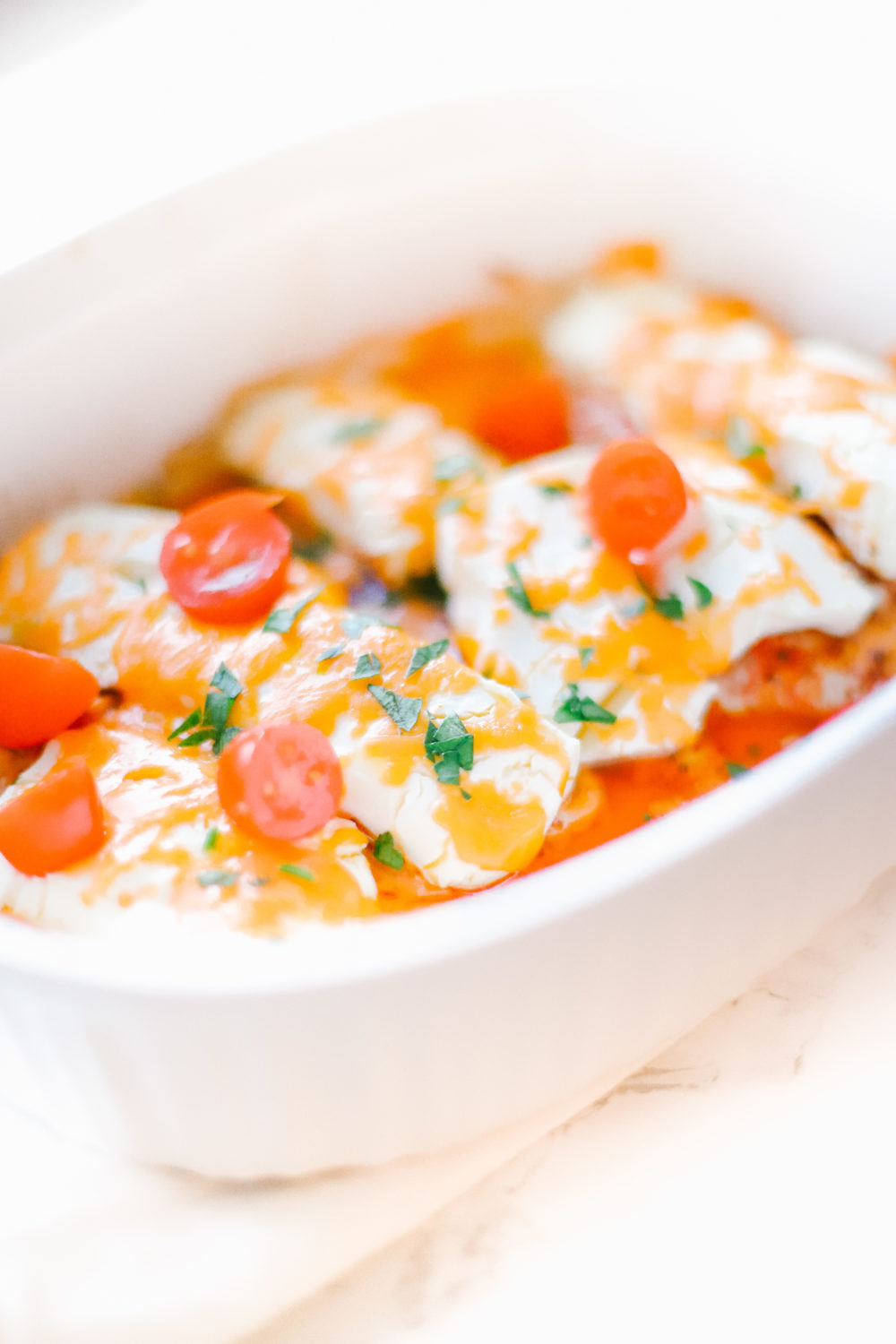 Taco Chicken Additional Topping Ideas
Sliced avocado
Sour cream
Hot sauce
Guacamole
Salsa
Cauliflower rice
Asparagus
Shrimp
Lettuce/spinach
Talk about tasty! I can't wait to see your version! Be sure to tag us in your photos on Instagram and use the hashtag #northsouthblonde!

Cheesy Taco Chicken Casserole (Keto, Low Carb, Gluten-Free)
Instructions
Preheat oven to 400 degrees.

Wash and cut chicken breasts in half, lengthwise, so that they are thinner in thickness and cook faster. Place at the bottom of a medium size casserole dish.

Drizzle olive oil over the chicken and then coat with spices. Cut the cream cheese into pieces and spread on top of the chicken. Sprinkle the shredded cheddar cheese on top.

Bake for 20-25 or until chicken is fully cooked through and no longer pink inside.

Garnish with freshly chopped parsley and sliced grape tomatoes, or your choice of toppings - avocado, salsa, guacamole, sour cream, etc! Serve and enjoy.
Nutrition
Calories:
382
kcal
|
Carbohydrates:
3
g
|
Protein:
19
g
|
Fat:
33
g
|
Saturated Fat:
15
g
|
Cholesterol:
113
mg
|
Sodium:
342
mg
|
Potassium:
301
mg
|
Fiber:
1
g
|
Sugar:
2
g
|
Vitamin A:
1242
IU
|
Vitamin C:
2
mg
|
Calcium:
160
mg
|
Iron:
1
mg
Shop Stoneware