Postpartum weight loss to help busy moms get back on track to optimal health. Holistic wellness, nutrition, exercise and motivation.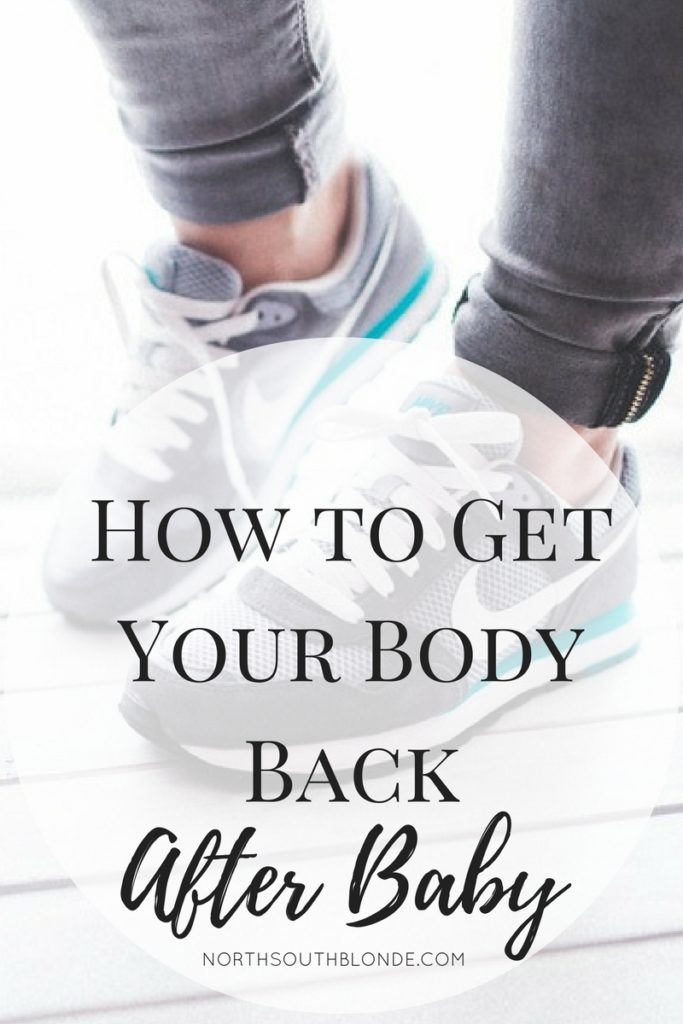 Becoming a Mother – My Story
Before I met my husband 4 years ago, I was in the best shape of my life. It was so easy to focus on improving myself because I had nothing but positive support from friends and family. I had time to myself, I was disciplined, and I was confident in myself. Believe it or not, I was doing 5 Km running and biking. I was working full-time, ate clean foods and small portion sizes. I lived in a growing city and of course there was so much to do in terms of outdoor activities.
When we found out we were blessed with a child, sometimes you have to sacrifice certain things in life to do what's best for you and your family. And for us, that was moving to Northern Ontario for a successful job opportunity. I found it very difficult to adapt to the new lifestyle at first. It was country living and very laid back. It took some time, but in the end, I was so busy after having two babies–I had two back-to-back pregnancies in fact–that I had no choice other than to learn, love and accept the big change mentally and physically.
---
Related: What Doesn't Have to Change After Having Kids
---
Pregnancy and Weight Gain
With my first pregnancy, I had gained a total of 30 pounds. It was a life changing event for me and even though I was so thrilled about having a baby, I wasn't sure if I was ready yet. I indulged a lot during the 40 weeks of bearing my child and I wish I hadn't, only in moderation. Stress played a big role in overeating. And lack of exercise contributed to weight gain. The more I sat down, the more tired I felt.
On to baby number two – I gained 20 more pounds. Before I knew it, I had gained a total of 50 pounds from having two back-to-back pregnancies. And although I thought that once it was over, everything would go back to how it was, I was dreaming of course! Not only was I exhausted, I was even more stressed out because I had a toddler running around and a newborn baby to hold. I was down on myself and started to believe that my body would never be the same again.
Being a mother changed my life. I didn't have time to myself anymore, to do my makeup every day, style my hair, take care of me. I was the last person I thought about. My kids are my world. They come first. Caring for little humans can be the most difficult thing for a person with no experience.
---
Related: Practical Pregnancy Must Haves and Essentials for Every Trimester
---
Your motherly instincts usually set in and your love and care comes naturally as you drop everything and would do anything for your little ones. This is true and this is why a lot of people wish to not have children. They would rather have one responsibility only, to themselves.
For me, I began to forget about my self. I want my kids to have everything at all times and be the best mother I could be for them because I'm scared of failing. I forget to take care of myself the way that I used to, to love myself as much as I did before. Only with time did I become truly comfortable being a mother and began to realize that I needed to take care of me again.
Whatever I was doing wasn't working. I was tired, I was drained, and I needed to change my habits and make a permanent change. I wanted to have the energy to look after my kids and be the best mother I could possibly be.
Diet and Exercise for Postpartum Weight Loss
My diet was the first thing I needed to change. I cut out all of the junk and started focusing on clean fruits and vegetables and lean meat. Also, I cut down the amount of carbs in my diet and limited myself to very little to no bread. Gluten-free and vegan diets are saved on my Pinterest boards, and before even starting my work-out regime I was noticing a difference – less bloating, a lighter feeling, and more energy.
Fat Burning Recipes for Weight Loss
Now, I squeeze in one hour straight of exercise in the morning and it usually involves working core muscles (on a yoga mat) or full body cardio (on our elliptical). I'm mixing up walking and jogging a minimum distance of 3 kilometres a day. Slowly but surely, I saw the results I wanted.
Just remember, the results will not come right away. Just like anything else in life, it takes work. You need to learn to be comfortable with your new routine because it needs to stick with you for the long run. It shouldn't be an instant fix, a "loose 10 pounds in 1 week" fad.
How to Lose The Baby Weight
The key to getting your body back is a lifestyle change, a permanent decision, something you will do daily without having to think much about. It also needs to work well with your schedule.
Of course cooking, cleaning, and looking after your children is already a heck of a job. All you have to do is make the time for healthy, vigorous exercise and encourage the rest of your family to do so by getting them involved. Set an example.
---
Related: The 10 Best, Most Powerful Herbs and Spices For Weight Loss
---
Today, I am down 20 pounds from the total baby weight that I had gained. Thanks to all of the positive changes I made, I'm slowly accomplishing my goal, accepting what I have, and feeling confident in my skin. Even though I may not look exactly like how I imagined, I am strong and I am healthy. And that is exactly what my girls need in their life as a role model.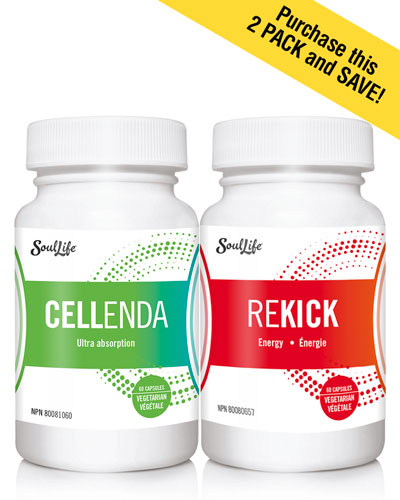 SoulLife for Postpartum Weight Loss
For balancing hormones, regulating the thyroid gland, promoting growth, metabolism and energy, Rekick is excellent for postpartum mothers. It makes it easy to get back to optimal health, and pick you up, holistically speaking–powering the mind and body and ridding chronic illness and fatigue.
By taking this supplement combination of Cellenda and Rekick every morning when you start your day, you will be giving your body what it needs naturally, that is otherwise depleted in typical healthy foods.
Cellenda by SoulLife is a natural, organic form of vitamins and minerals that can be consumed as a prenatal and postnatal supplement. They include minerals in their natural form (not synthetic) that are required for cellular membranes, connective tissue (including muscles, tendons, ligaments, cartilage, bones) and soft tissues (veins, arteries, organs, etc.) We are lacking the rich nutrient dense soils we once had, causing our fruits and vegetables to be depleted in minerals. We would need to consume 26 apples to receive the same nutrition as one apple in 1950. Mind blowing. Think of Cellenda as being an "insurance policy" for your body.
Postpartum Health and Wellness
For balancing hormones, regulating the thyroid gland, promoting growth, metabolism and energy, Rekick is excellent for postpartum mothers. It makes it easy to get back to optimal health, and pick you up, holistically speaking–powering the mind and body and ridding chronic illness and fatigue. It also fights obesity, heart disease, inflammation, depression, helps with joint pain, constipation, PMS, and regulating menstrual cycles. A lot of times, postpartum depression other postpartum mental illnesses are associated with a depletion of minerals and nutrients like iron and magnesium which is also associated with anxiety and brain fog or "pregnancy brain".
Instead of taking 7-10 different supplements, you will actually garner better results with just these two combined. They are incredibly priced at $70 a bottle, but by using my link here, you will get them even cheaper!
Always consult with your healthcare provider before starting any new supplement.
Workout must haves:
I would love to hear your story in the comments below. Feel free to leave a question!