Immune boosting keto smoothie is a superfood packed drink that's easy to make and protects your body during cold and flu season. Rich in antioxidants and vitamin C, it's also vegan, paleo, and whole 30 friendly.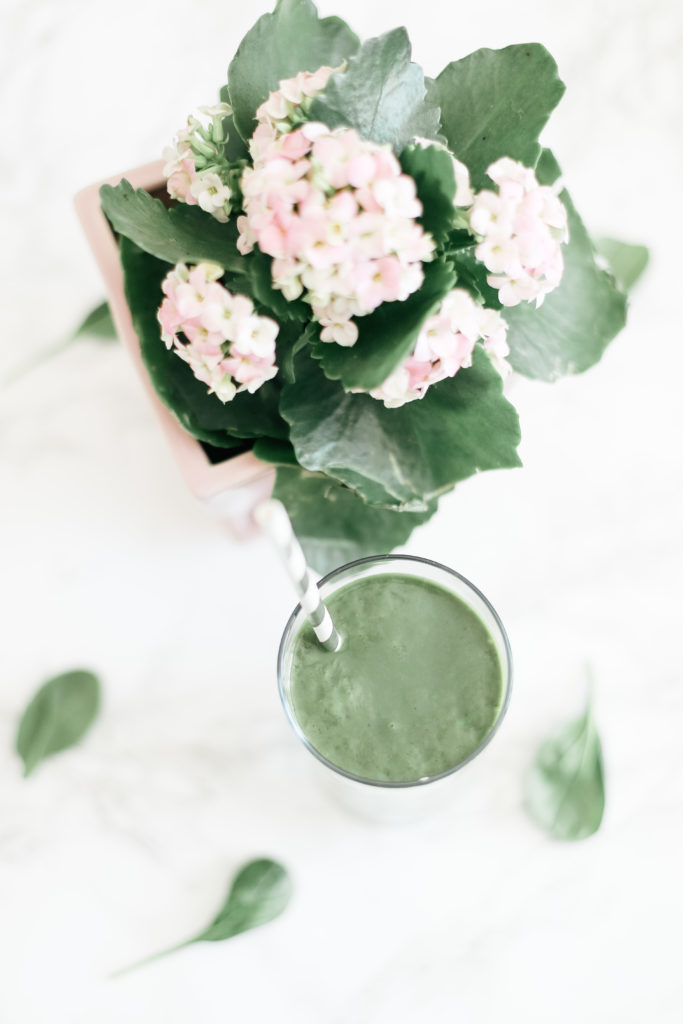 A Keto and Low Carb Smoothie
This is one powerful smoothie. Unlike other smoothies that involve bananas which are high in natural sugars, this recipe has avocados instead to add thickness, with added natural sweetener. Low in carbs and ketogenic friendly, yet powerful antioxidants to fight off the common cold or flu.
Prepare your body in the best way possible with ingredients to fuel your body, keep you youthful, and fight against disease.
This green smoothie is not going to be the best tasting smoothie you will ever have — please take note. This is a smoothie of medicine. Food used to heal and nurture the body. Use more natural sweetener if desired!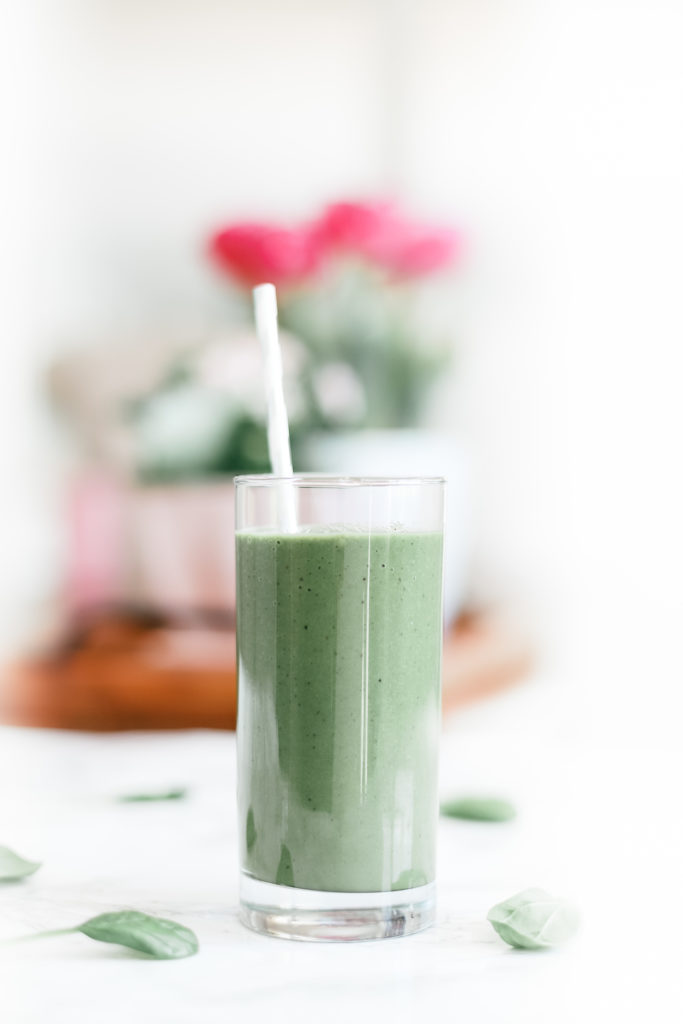 A Green Smoothie to Fight The Flu
Ingredients like spinach and kale are loaded with nutrients like potassium, magnesium, vitamins B6, C, and E. They're high in antioxidants which protect your body from the common cold or flu.
The more greens, the better.
The key to a green smoothie is the ratio of greens to the other ingredients. In this smoothie, I used two dense cups of spinach.
If you want to add more mixed berries, you may render a brownish coloured smoothie.
Remember, an alternative to bananas in smoothies is adding avocado and your favourite natural sweetener — like stevia, erythritol, or monk fruit.
Immune Boosting Benefits
Helps to lower cholesterol and reduces the risk of heart disease
Rich in antioxidants to fight off colds and flus and keep you youthful
Speeds up recovery time from the common cold or flu
Protects your body from getting the common cold or flu
Improves blood sugar levels
Fights inflammation
Relieves nausea
High fibre improves digestions
Lowers risk of cancer
Reduces hunger
Speeds up metabolism for weight loss or weight management
Provides energy
Can I Use Frozen or Fresh Ingredients?
It doesn't matter. At this time, what is most convenient for you and your family will work. Frozen fruits and veggies have the same nutrients as fresh! It's less expensive and more convenient when buying frozen foods in bulk.
And if you decide to use fresh, you can easily throw in some ice cubes into your blender for a nice and refreshing cold smoothie.

Healthy Recipes You'll Love:
Milk Options For Your Smoothie
Almond milk is a dairy free option in this recipe, which provides calcium, vitamin D, and potassium.
You could also use coconut milk, which works well too, as well as cashew milk and flax milk. They're all low in carbs.
Another option is oat milk, but has a higher carb count if that's something you're looking out for.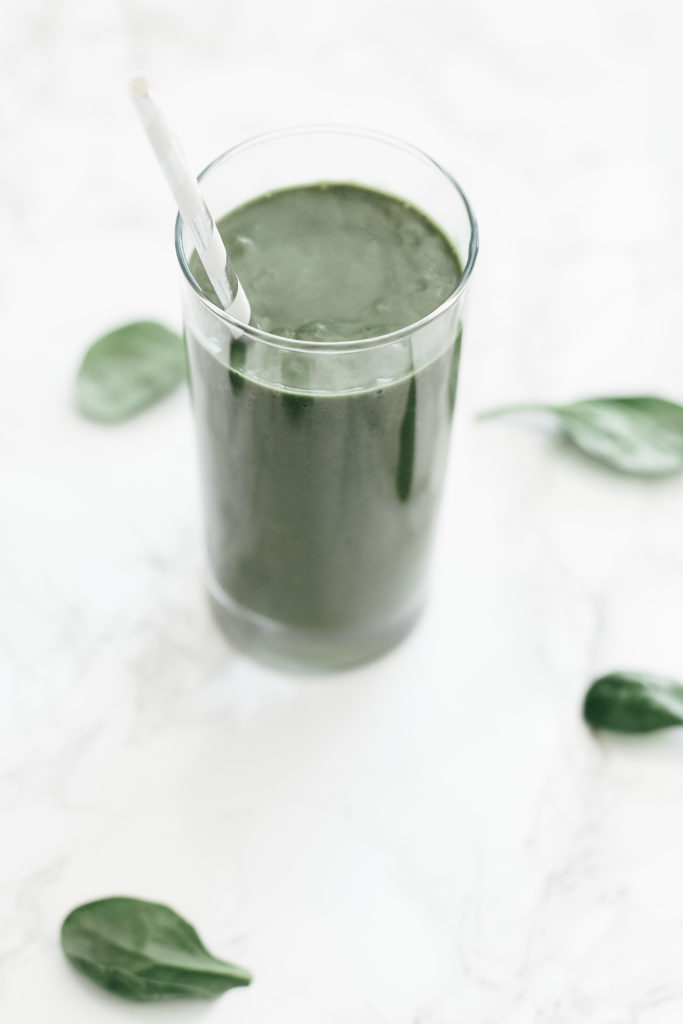 Ground Ginger VS Grated Ginger
Ground ginger is a dried spice found in the pantry spices section of your local grocery store. Grated Ginger is from raw, fresh ginger, that you can find in the fruit and vegetable section of your local grocery store.
Amounts between the two differ, as dried is not as potent as fresh, which is peeled and then chopped or grated.
However, ground ginger is far more powerful in taste. This recipe calls for one teaspoon of fresh grated ginger, so if you decide to use dried, you should only use about 1/8 of a teaspoon.
Ground, dried ginger loses some of its gingerol content, which are anti-inflammatory phytonutrients. Therefore, your best bet for achieving the most immune boosting health benefits would be to use fresh ginger.
Pin it for later!


Immune Boosting Keto Green Smoothie (GF, Vegan, Paleo, Whole 30)
An immune boosting drink to protect your body during cold and flu season. Rich in antioxidants and vitamin C, it's also vegan, paleo, and whole 30 friendly.
Ingredients
2

cups

spinach or kale

dense

1/4

cup

mixed berries

frozen

1/4

cup

avocado

frozen chunks

1

tsp

ginger

raw, grated

1

tbsp

stevia

or natural sweetener of choice
Instructions
Add ingredients in a blender and blend until smooth. If using fresh ingredients, add ice cubes as desired. Add more sweetener if desired. Enjoy!
Notes
This recipe makes one smoothie/one serving.
One serving = 8 Net Carbs
If using fresh instead of frozen ingredients, add a handful of ice cubes. Add more sweetener if preferred.
Nutrition
Calories:
236
kcal
|
Carbohydrates:
18
g
|
Protein:
5
g
|
Fat:
18
g
|
Saturated Fat:
2
g
|
Sodium:
380
mg
|
Potassium:
822
mg
|
Fiber:
10
g
|
Sugar:
5
g
|
Vitamin A:
5773
IU
|
Vitamin C:
28
mg
|
Calcium:
371
mg
|
Iron:
3
mg
Blenders
0 Calorie Natural Sweeteners
Sustainable Smoothie Straws