This healthy blueberry milkshake is naturally sweet, creamy and delicious! Perfect for breakfast or a quick and healthy snack that will satisfy those cravings.
It's packed with tons fibre and antioxidants, and is dairy free, refined sugar free, paleo and whole 30 approved.

Healthy Blueberry Milkshake Smoothie
Did anyone tell you I'm the smoothie queen? I like to think I'm pretty well known for my fantastic-tasting Fat Burning Green Smoothie as well as many others.
All joking aside, a delicious and healthy smoothie comes down to choosing the right ingredients, natural sweeteners, and recreating your favourite flavours.
How to Make a Smoothie Milkshake?
You'll need a lot of creaminess. That usually comes from the banana mixed in with almond milk.
I love this healthy blueberry smoothie so much, it's my new favourite. Naturally sweet, with plenty of antioxidants from the blueberries, and high in fibre from the banana. Perfect for a quick nutritious snack when you're on the go.
Literally, just throw the ingredients in a blender and blend until smooth!
If you are going for a low carb or keto smoothie, you'll want to skip on the banana and add a lot of coconut cream, or whipping cream. Yup, you're welcome.
Sugar-Free, Natural Sweeteners
How do you achieve sweetness without adding sugar? Medjool dates are perfect for sweetening smoothies.
Alternatively, you're welcome to add a 0-calorie low carb sweetener instead–like stevia, erythritol, or monk fruit (also in liquid form).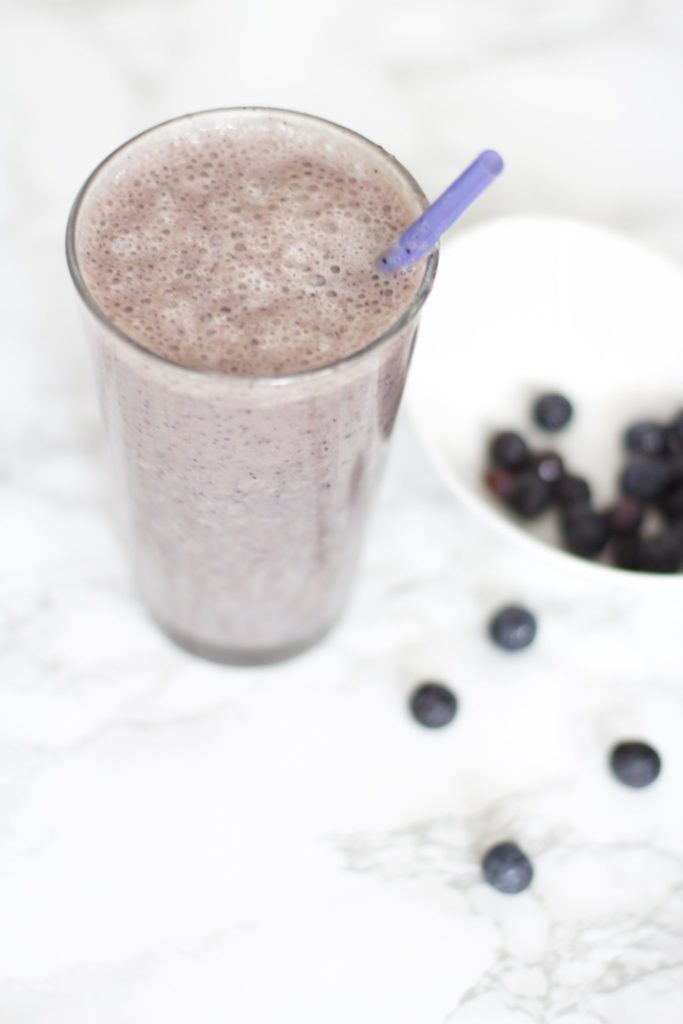 Easter is around the corner and all we've been munching on are these Cadbury Mini Egg Cookie Dough Balls. So, in order to get out of that sugar funk, I'm cutting it out of this recipe. The girls have been eating so much chocolate, I wanted to make something naturally sweet that I knew they would love.
This blueberry milkshake is smooth, creamy, and so delicious! You don't need ice cream to make it taste like there's ice cream in it. All healthy ingredients, super easy to make, and nutritious for the whole family.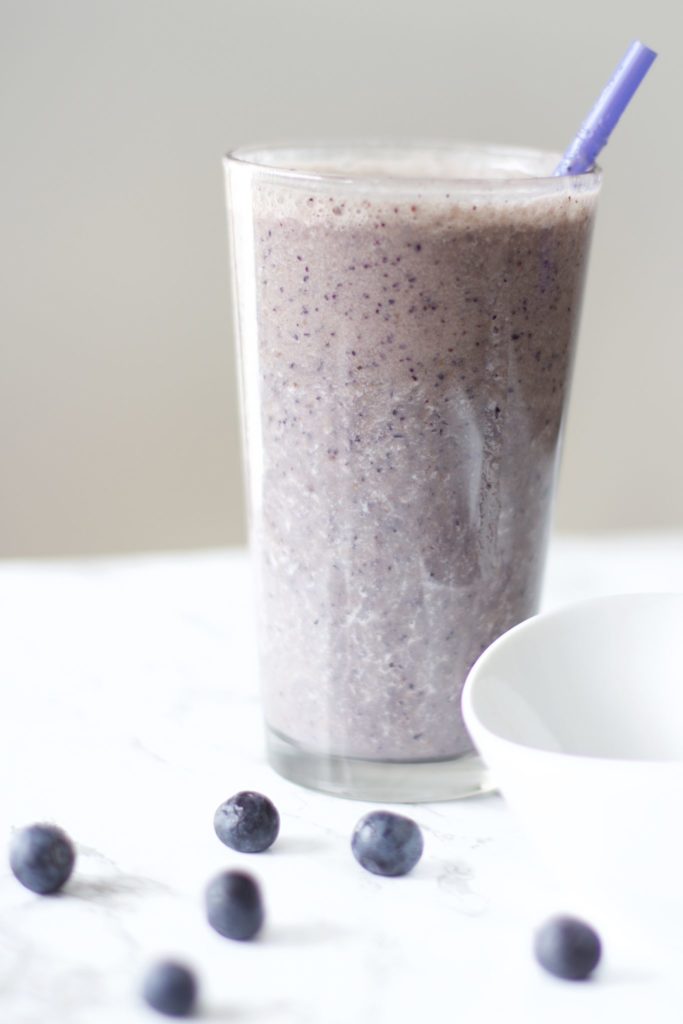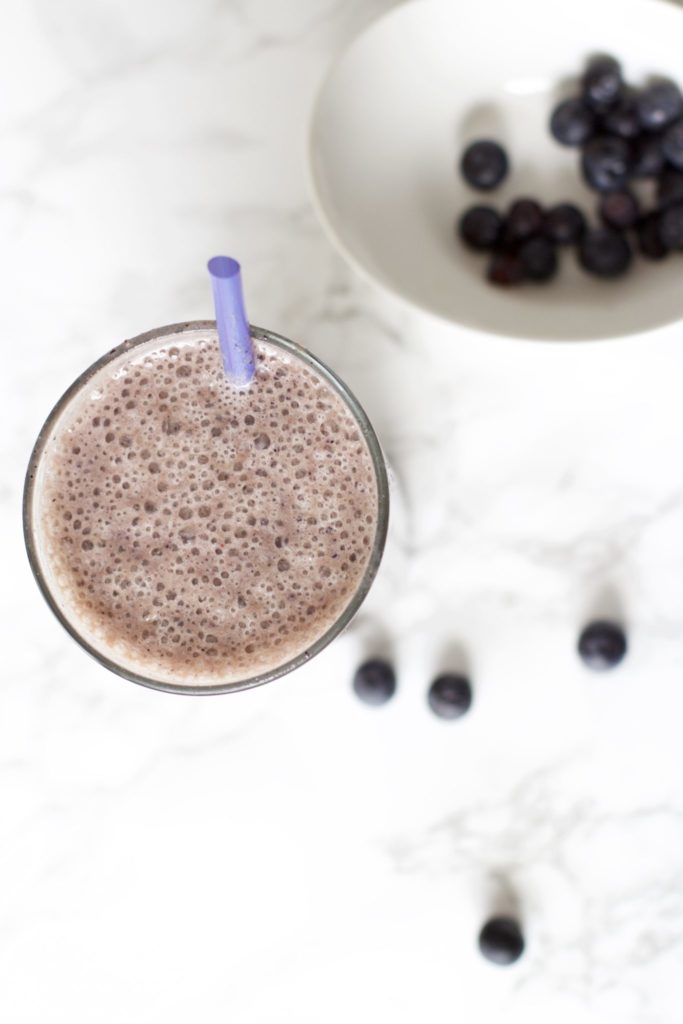 More smoothie recipes you'll love:
Also, if you're pregnant or experiencing postpartum symptoms such as hair loss, anxiety, or depression, this smoothie will be able to help you feel and look your best again. It's important to get those vitamins and nutrients in your diet to feel your best. A smoothie is the easiest and quickest way to do just that.
Adding the right fruits and veggies to your diet is key to looking and feeling your best. Enjoy this low calorie, low carb smoothie on a daily basis and see the results for yourself.
Have a great weekend!

Shop What You'll Need

Healthy Blueberry Milkshake (Gluten-Free, Vegan, Paleo, Whole 30)