If you can't get to the gym, don't sweat it. You can still achieve amazing results by working out in the comfort of your own home! All you need is a combination of simple yet effective exercises to get your heart pumping. Here's how to do it.
The following exercises involve little to no equipment, and the few things you may want to include won't break the bank.
The key to great exercise at home is consistency, so think of stretching, strength training and cardio for the best everyday indoor workout.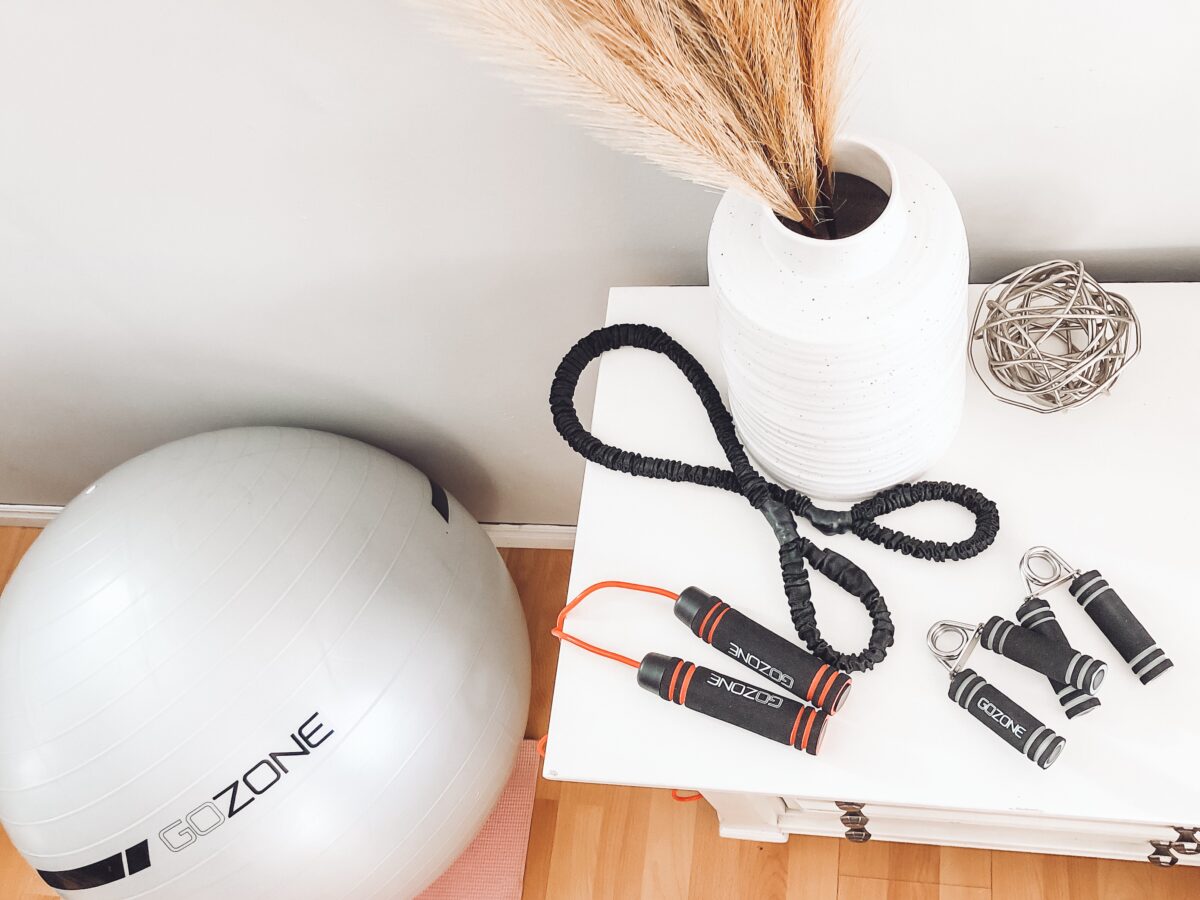 10 Simple Exercises For Your At-Home Workout
1. Squats A great full body workout that embraces your core, strengthens and tones your legs and butt. They require no equipment and get your heart pumping when doing them in full sets. If you want more of a challenge with squats, simply grab two soup cans from the cupboard to hold as weights, or use dumbbells. For beginners, start small with 3-5 pounds and build up! Be sure to have correct form when doing squats — straight back, squat to an imaginary seating position, knees don't go past your toes in view.
2. Jumping Rope A high intensity cardio workout that you could literally use your kids' jump rope from the garage, or a weighted workout one like this from Gozone. A thicker, hard plastic jump rope will be easier to use, to find the right rhythm of your jumps. It's also an affordable item to include in your home workout, just put on your "Pump Up" Spotify playlist to get you motivated and moving! If you can only do so many at first, take it easy. Simply try for more the next day, and so on. It gets easier the more you get moving and the more you do them!
3. Jumping Jacks A great way to break a sweat quickly without any equipment. You can do them in your living room or in the backyard, just a few sets a day of 10-20 will give you the energy boost your body needs. These can be short and sweet or long and intense, your call. Sometimes it can be discouraging when you aren't able to do much at first, but keep going and pushing through! You'll be surprised how quickly your body adapts and improves just by making this simple exercise a daily habit.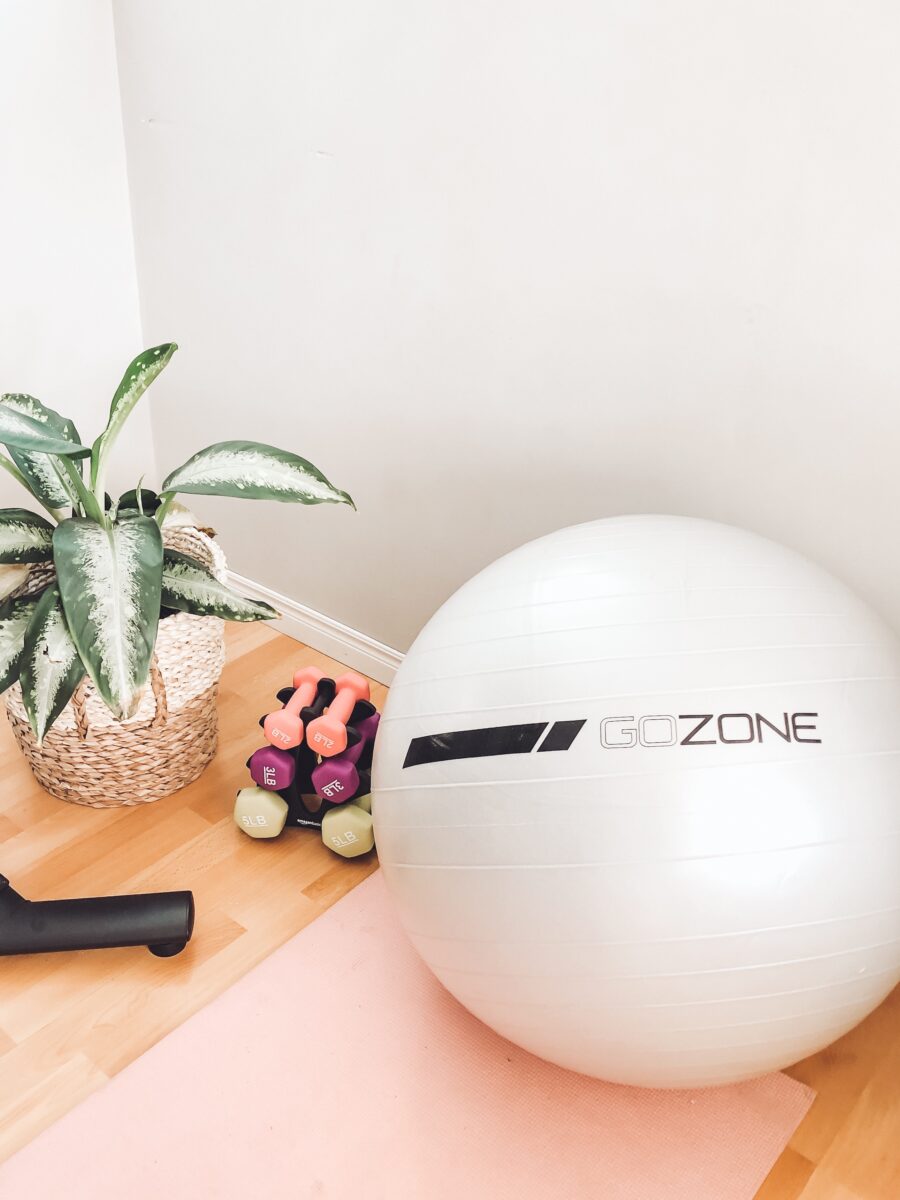 4. FitOn App Workouts FitOn is an app that offers free workouts right from your device. Yes, the videos are actually free, no catch. They offer a wide range of workouts by celebrity trainers. Workouts include pilates, cardio, strength training, meditation, and stretching. Again, little to no equipment involved for these exercises! Whether you are a beginner or more advanced, you can set your profile and forget it. If you want the premium features, you can always upgrade to pro, but it's really not necessary. Take advantage of the free resources.
5. YouTube Workouts If you don't want another app taking up storage space on your phone, there's always free Youtube workouts. With a quick search and a 'Save to Playlist', you can easily acquire your favourite workouts or subscribe to your favourite trainers. There are many great options for easing into postpartum exercise, HIIT workouts, dance workouts, and yoga. Find beginners videos or expert depending on where you're at. The options are endless, you can easily plan a routine, or spontaneously hit play on whatever you're feeling.
6. Callisthenics Basically a form of strength training that focuses on movement of large muscle groups, involving no equipment and are considered bodyweight exercise. There are a wide range of these types of exercises to get a good sweat at home and easily bring up your heart rate, all by working your core, abdomen, and upper body. Unless you're already in great shape, these workouts can be overwhelming for the beginner, so if you plan to do them it's best to ease into the workouts with short sets. Examples of workouts involve pushups, sit-ups, crunches, and burpees.
7. Band Exercises You can find super affordable workout bands online and they really work well for adding resistance to your workouts. They provide a safe and effective way to strength train without the gym. You can use the bands in lounges, hip thrusts, shoulder and chest presses, and hamstring curls. You can literally do a full body workout with resistance bands, and travel with them too! Be sure to use a yoga mat for comfortable floor exercises.
8. Dancing For just 30 minutes a day, dancing is always very healthy for the heart and body. Increase your heart rate and break a sweat to your favourite music, with your favourite moves. If you have Just Dance on Nintendo Switch, use that! You could also follow a dancing class on Youtube by searching for workouts like Zumba, or try your best at some trending TikTok moves. Dancing is fun and a great way to destress at home, even with the whole family.
9. Workouts With Weights or Household Items When looking for a challenge, you can easily grab some household items to add to your home workouts. Soup cans are my favourite to hold while squatting or lunging, or just for some simple bicep curls while watching Netflix. Find simple things from around the house to add strength training to any workout if you don't want to invest in weights just yet. Be sure not to overdo it just in case you have a bad back or sensitive knees. I recently found a really affordable dumbbell set on Amazon that ships for free.
10. Stretching and Yoga Just as important as meditating, reflecting, and de-stressing, stretching should be a priority at-home workout. Make it a part of your morning or bedtime routine that will take your body a step further with each and every stretch. It does wonders for the body and the mind, even if it's for as little as five minutes each day, whenever is most convenient for you. Yoga involves stretching and can also get pretty intense, like hot yoga for example. This is a great workout for prenatal and postpartum mothers. Always follow your body and know your limits.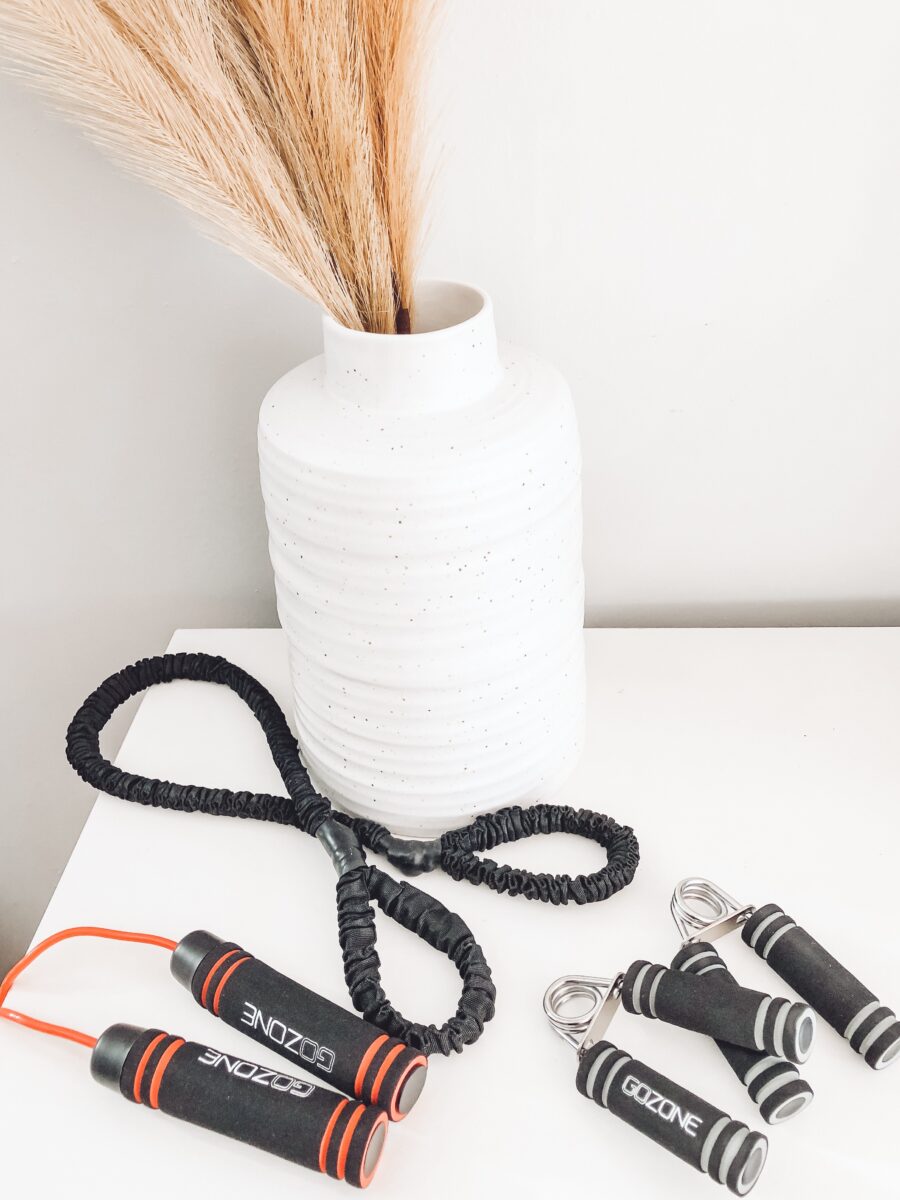 Working out at home and making it a routine is definitely doable, affordable, and an effective way to achieve your fitness goals. You'll need little to no equipment, some motivation, good tunes, and free exercise resources to get you going!
All you need is to set aside 20-30 minutes a day.
Try not to eat past 6PM, watch what you eat of course, and keep moving your body.
In your home workouts, try to include all aspects of exercise such as cardio, strength training, and stretching to experience the full benefits of exercise. Before you know it, you'll be on your way to great shape and feeling your best!
Shop Workout Clothes

Shop Affordable Home Gym Equipment & Decor

Shop My Supplements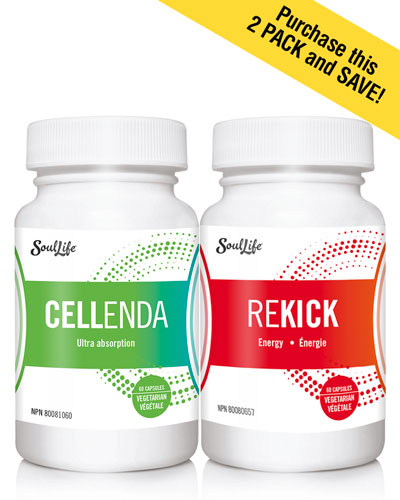 PIN IT ON PINTEREST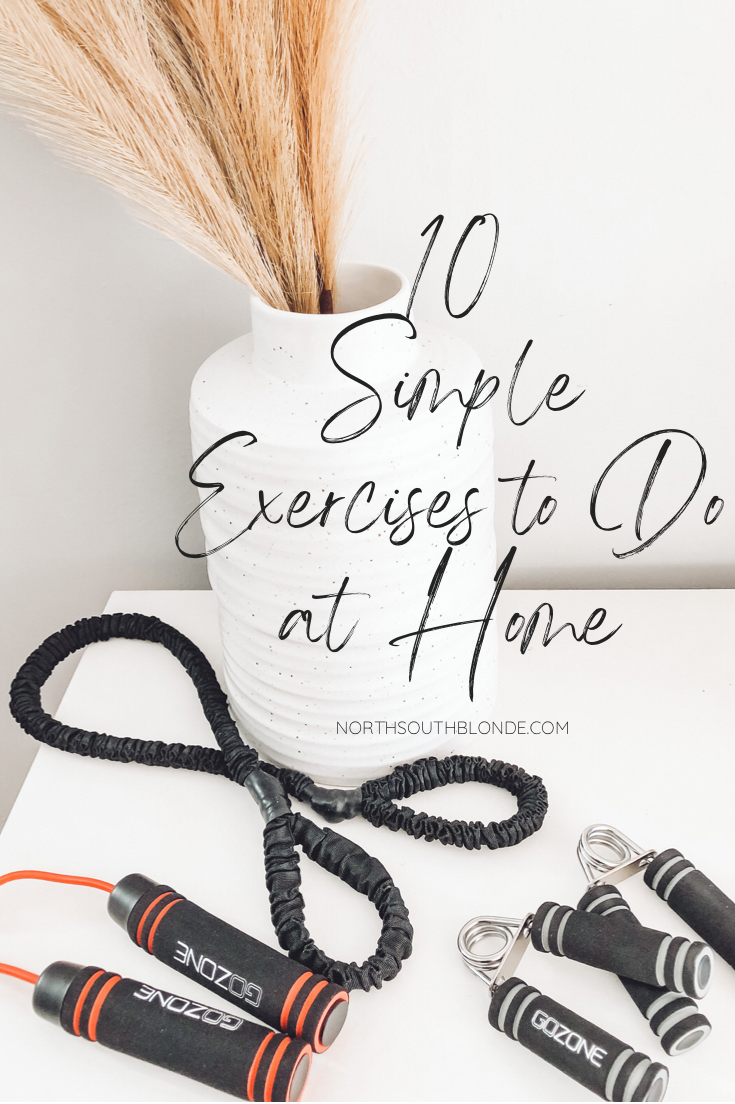 ---
Disclaimer: Consult with your physician before beginning any exercise program or fitness routine. If you experience faintness, dizziness, pain or shortness of breath at any time while exercising you should stop immediately. You should understand that when participating in any exercise or exercise program, there is the possibility of physical injury. If you engage in any of these exercises, you agree that you do so at your own risk, are voluntarily participating in these activities, assume all risk of injury to yourself, and agree to release and discharge the author and this website from any and all claims or causes of action, known or unknown.