Being a mother of two small children, rest assure that the mess in our house is non-stop, you're not alone. And so, I rely on modern technology to help with our everyday cleanup. Thanks to Best Buy, I can shop online for any product, including quality cleaning supplies that are built to last like our Dyson v7.
It's natural in our home for crumbs to accumulate on the floor and dust bunnies to run free under our beds. When choosing the right vacuum, my husband and I turn to Best Buy Canada to compare products and read customer reviews, which ultimately lead us to our decision.
A lightweight, powerful cordless vacuum is a necessity in our home to clean up dust, allergens, and the everyday mess. I want to encourage messy activities with the little ones, especially during holidays and special occasions. That's why we chose the Dyson V7 Animal Extra.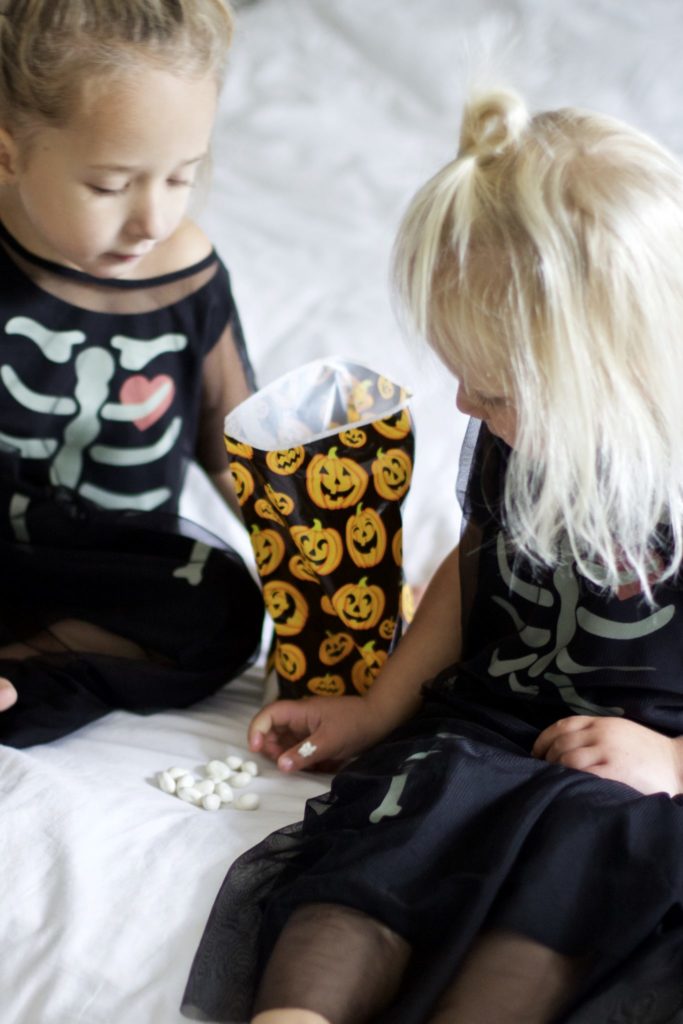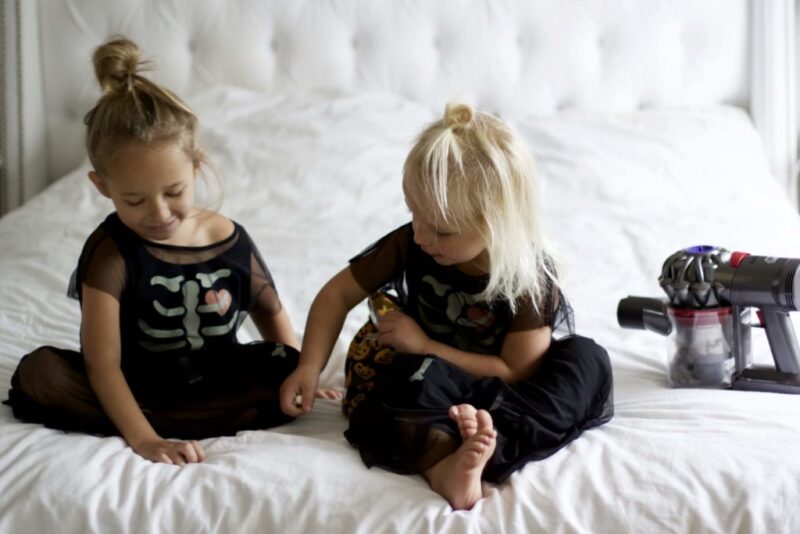 I, for one, have always had severe allergies when exposed to dust, pollen, and dander – just to name a few. Natural remedies may help to temporarily treat my symptoms, and over-the-counter antihistamines may do the trick for 12-24 hours, but they're quite costly and ineffective in the long run.
By putting extra effort into cleaning properly and carefully throughout our home, it can really go a long way. Especially when it comes to making the home a healthy place for our whole family.
Here are vacuuming tips that will make your home a healthier place and improve your overall quality of life.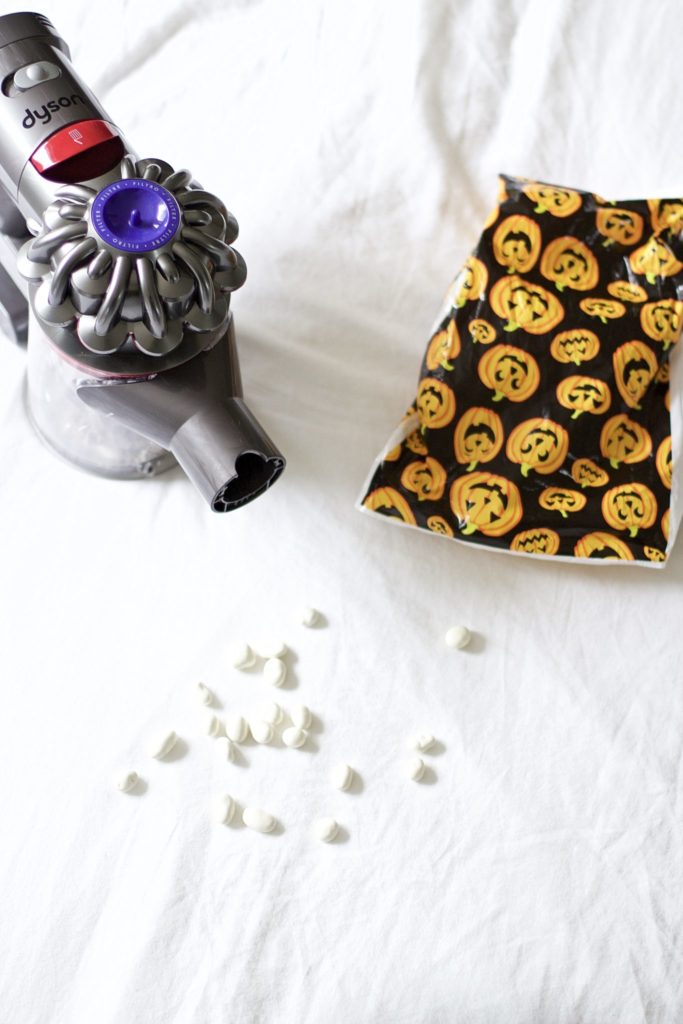 Easy Ways to Clean and Improve Quality of Life with a Dyson:
Declutter before you begin. 

You wouldn't want things to get in your way while vacuuming. This is a great way to clean your space and get rid of 'junk' you no longer need.

Vacuum mattresses once a month.

This will help to eliminate bed bugs and the dust particles from skin cells that accumulate while we sleep. This is achieved by using the mini motorized tool that comes with the Dyson V7 Animal Extra.

Vacuum under the beds twice a month. 

When you try to sweep up dust bunnies, they pretty much fly all over the place and never end up on the dustpan. With a powerful Dyson V7, you can reach under beds with it's long and lightweight body, as other vacuums on the market are too bulky to fit under bed frames.

Vacuum carpets and rugs at least once a week. 

Check with the type of fabric your rug is made of before using a powerful vacuum like a Dyson, as poorly woven rugs may fray or pull during suction. The majority of dust and allergens get caught in rugs so be sure to vacuum them as often as you can.

Vacuum ceilings and ceiling corners. 

Simply remove the brush bar and use the body of the vacuum to lift up and get the high spots in your home. The vacuum weighs only 5 pounds! It will shock you the amount of dust and cobwebs a Dyson sucks up.

Vacuum air exchangers and fans. 

Using the combination tool, brush and vacuum at the same time to get inside vents and other tiny spaces. This eliminates dust from being blown into the air while your furnace or air conditioning is running.

Vacuum windows and spiderwebs. 

Be sure to wipe windows dry if there is moisture build up. Then, vacuum the webs and grime away. Clean with bleach, vinegar, or other disinfectant to get rid of mildew.

Vacuum furniture and appliances (and underneath appliances). 

Attach the mini motorized tool to gently vacuum furniture and suck up dust on top of fridges and behind stoves. Use the regular brush bar to clean up dirt and crumbs that have rolled their way under your appliances.

Vacuum stairs, railings, and banisters. 

Use the mini motorized tool to vacuum stairs with ease. For tight spaces like railings, trim, and mouldings, use the crevice tool for tight spaces.

Vacuum TVs, computers, and wiring where dust collects. 

The combination tool is great to brush and loosen dust on electronics. Cords especially collect a lot of dust. Doing this will improve the air quality in your home.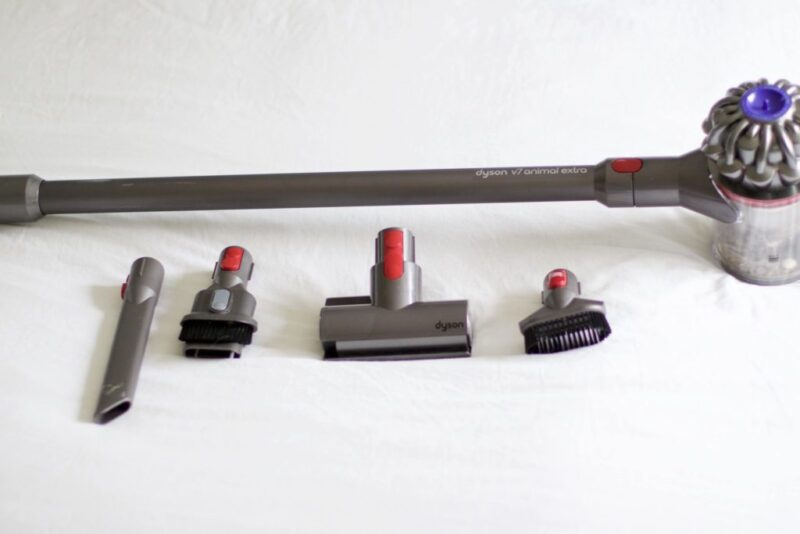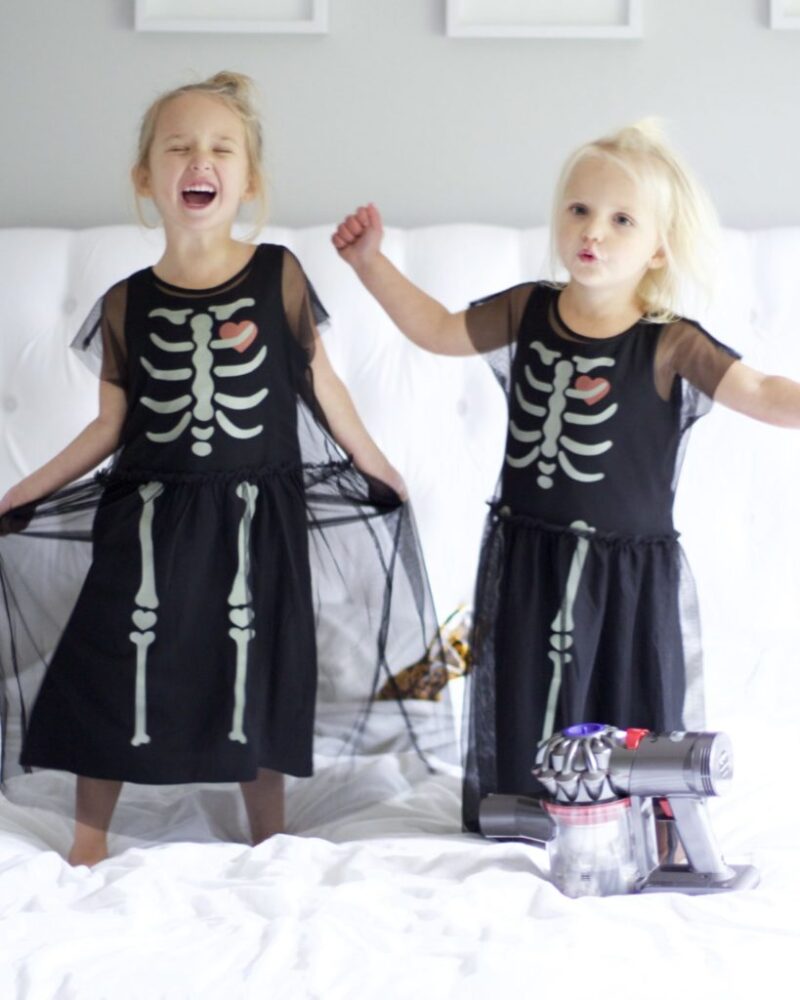 Other posts you'll love:
Vacuuming daily isn't exactly possible when you're a busy mother or working parent, but by simply doing the job right, you will notice a difference in how well you can sleep at night and how your breathing and overall air quality can improve significantly. 
And that is what matters the most – the health of you and your family. Less sneezing, less coughing, and a better night's rest. It's all worth it.
Thank you to Best Buy Canada for making it easy to shop, compare products, and allowing us to find the best vacuum that suits our needs.
Did you know about all of these features of the Dyson V7 Animal Extra?
If you would like to add to this list, let me know what you use your Dyson for in the comments below!

Thank you #BestBuyCanada for sponsoring this post. All comments and opinions are my own.