If you're looking for realistic Easter gift ideas for girls, here are some practical and affordable cute spring themed gift ideas that your daughter will love!
Easter Baskets For Daughters
Life lately with three daughters is busy, to say the least. We've been through hard times these last few years, and with every passing winter, it seems never-ending.
Easter and spring brings so much to look forward to — the warmer weather finally upon us, and all the pretty blooms, colours, and rebirth outside. It's always such a great time to plan outdoor adventures and one way to encourage positivity is through a thoughtful Easter basket for your daughter!
I love including items that my kids need and will use, like a swimsuit, a new beach towel, rain boots, a good book, and more.
Here are practical and affordable Easter basket fillers that hopefully will inspire you when putting together yours!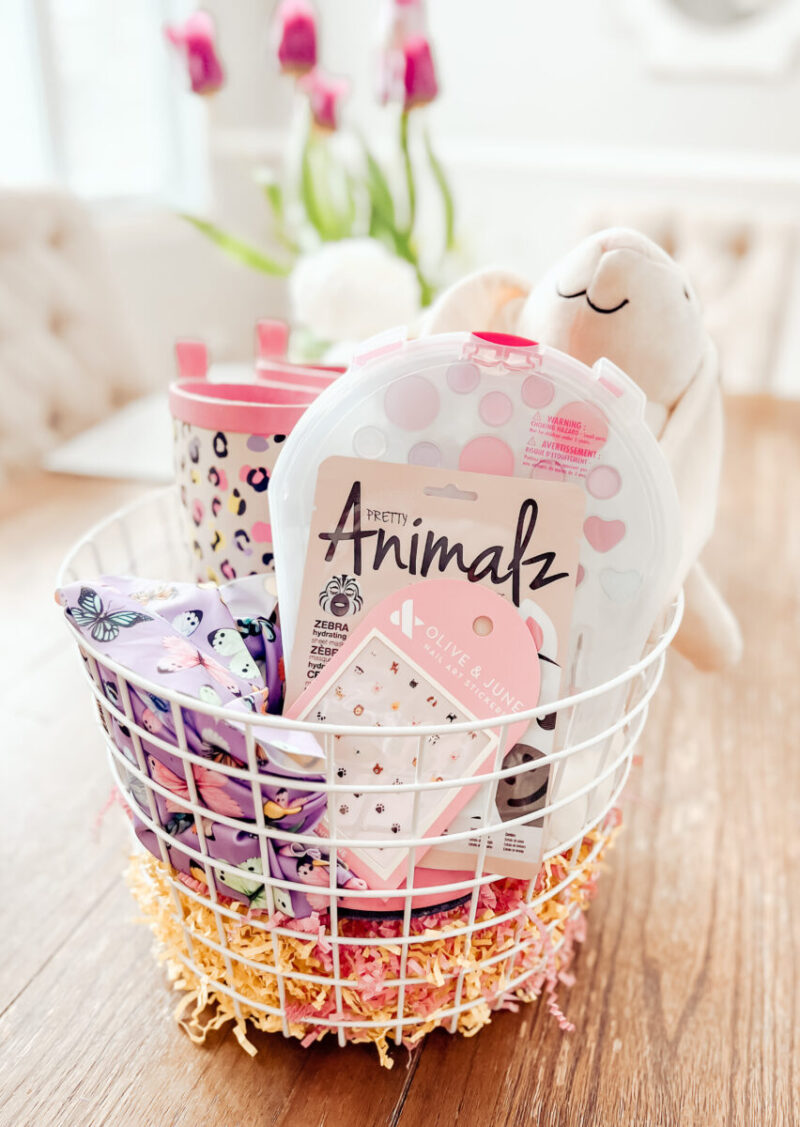 Easter Basket Gift Ideas For Girls
Easter Metal Wire Gift Baskets
These white wire baskets I used are from H&M Home and they are the perfect size for gifting!
Filling can be found at your local dollar store, and of course chocolate eggs and treats.
More on Easter You'll Love:
Shop all my posts on the LTK app, and also on my Amazon Storefront.
Follow along on Instagram for more inspiration!
Shop Easter Basket Gifts

Shop Easter Baskets

Pin It for Later: