Easter basket gifts that are simple and sweet for baby girl and the older girls who love the Easter holiday! (No candy gift ideas for kids)
This post contains affiliate links for your convenience, in which I earn a commission if you make a purchase through them, at no extra cost to you!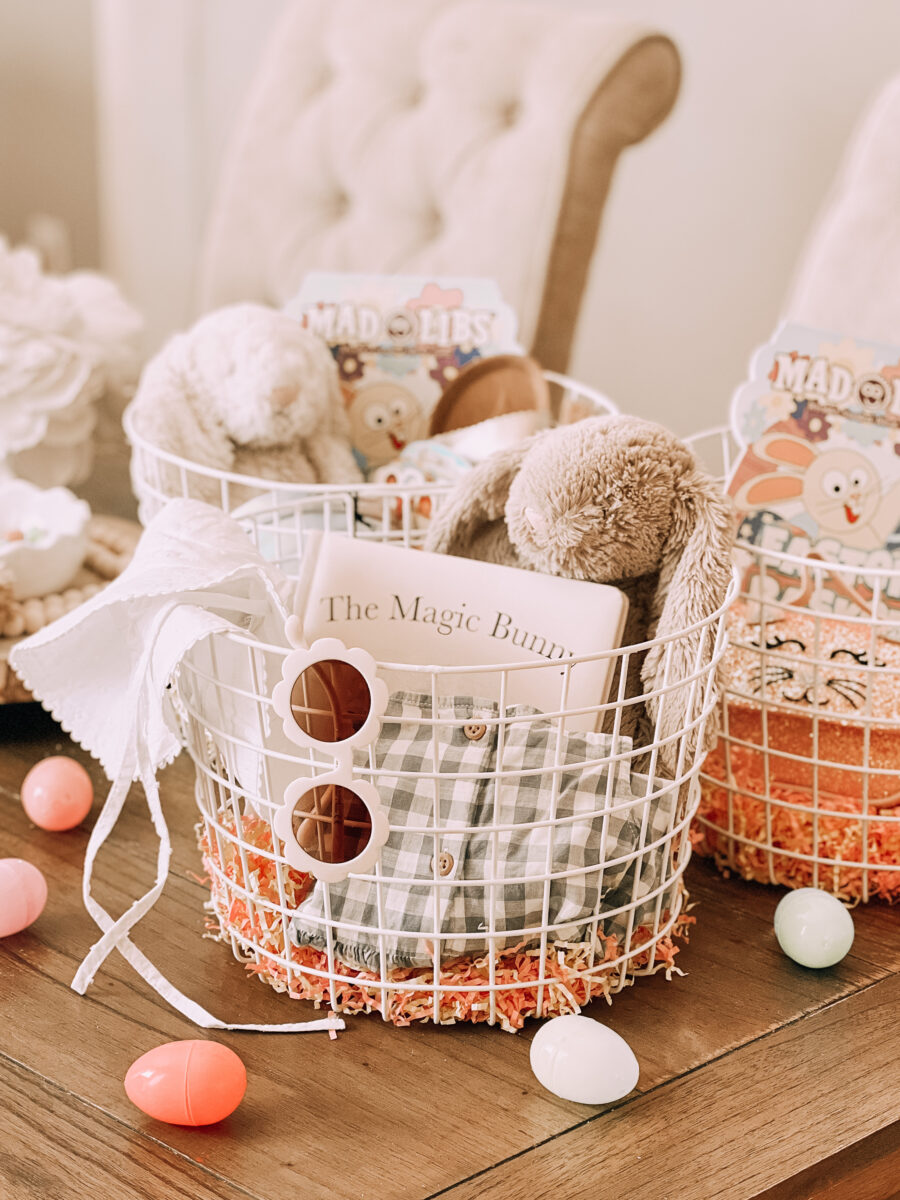 Easter White Metal Baskets
I found these perfect sized white metal baskets over at H&M but you can easily find very similar styles on Amazon, Target (also in pink!), and Wayfair. There's also an adorable bunny-shaped woven basket over at Chapters Indigo!
Most of our decor in our home is already neutral and so the white metal baskets would fit right into the rest of my decor.
I am excited to use the baskets beyond Easter, for storing slippers and sandals, or for keeping inside the closet for other general organizational purposes.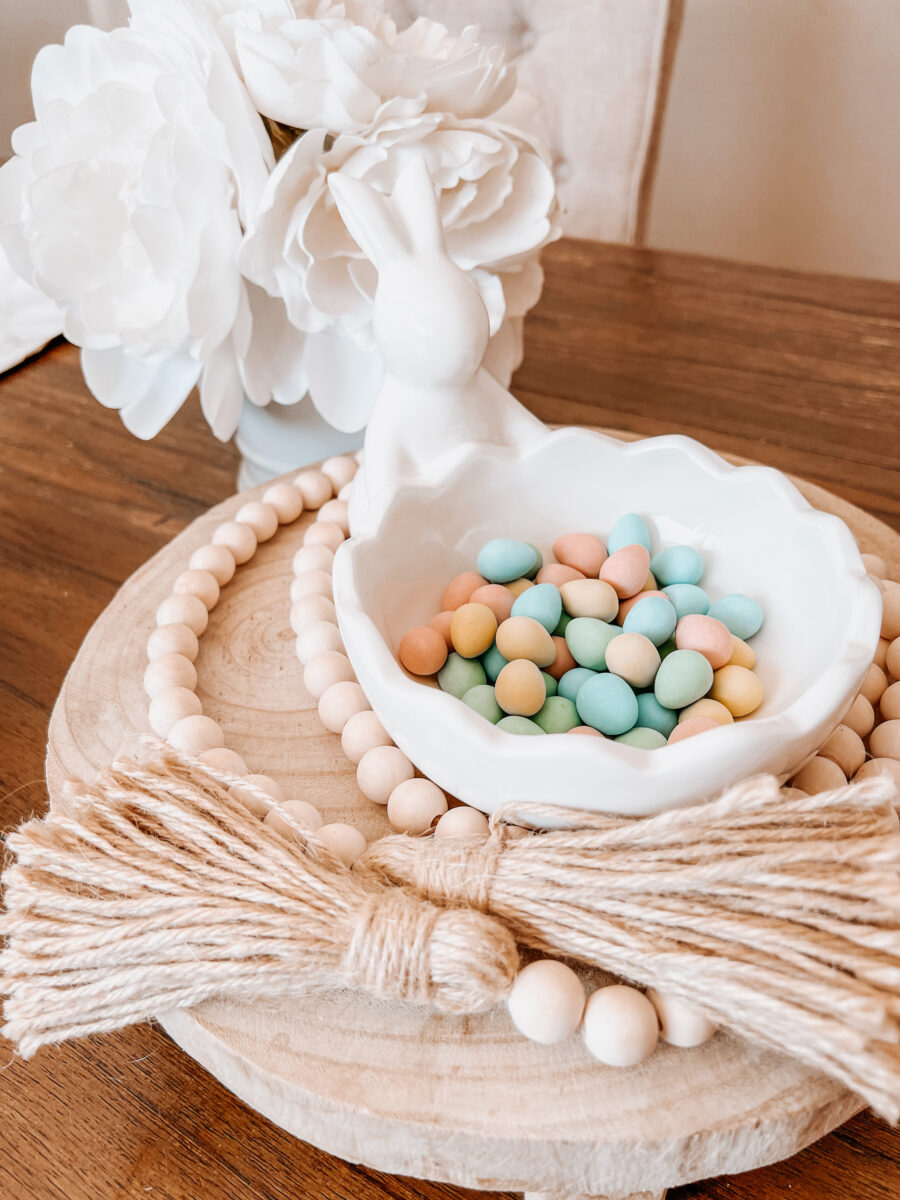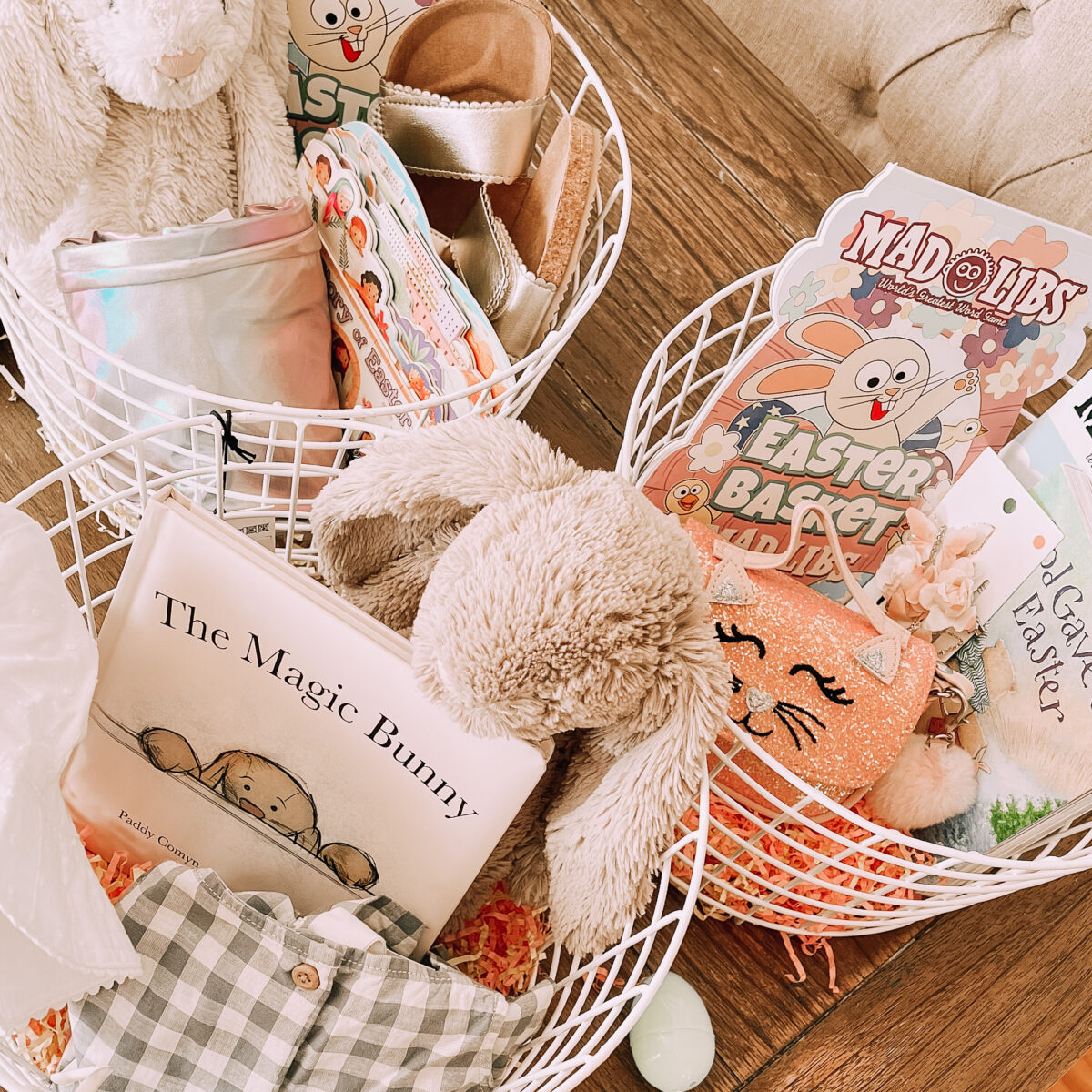 Easter Basket Gifts For Baby Girl
This year will be Gemma's first Easter and we can't wait to do all of the things with her! We have so many fun Easter traditions that we've created as a family and do year after year — like painting eggs, crafts, going for hikes at the local provincial park and looking at the waterfalls, etc.
We can't wait to bring her on all of our spring adventures. I'll never forget bringing her camping literally a month or two after she was born and she immediately loved the outdoors!
As for Easter gift ideas for baby girl, I put together some of the sweetest finds for her to make it extra special. From the classic Jellycat Bunny, to the most precious Easter board books for bedtime snuggles, I also added a plaid ruffle dress, a sun hat and some neutral daisy sunnies that she can wear this summer.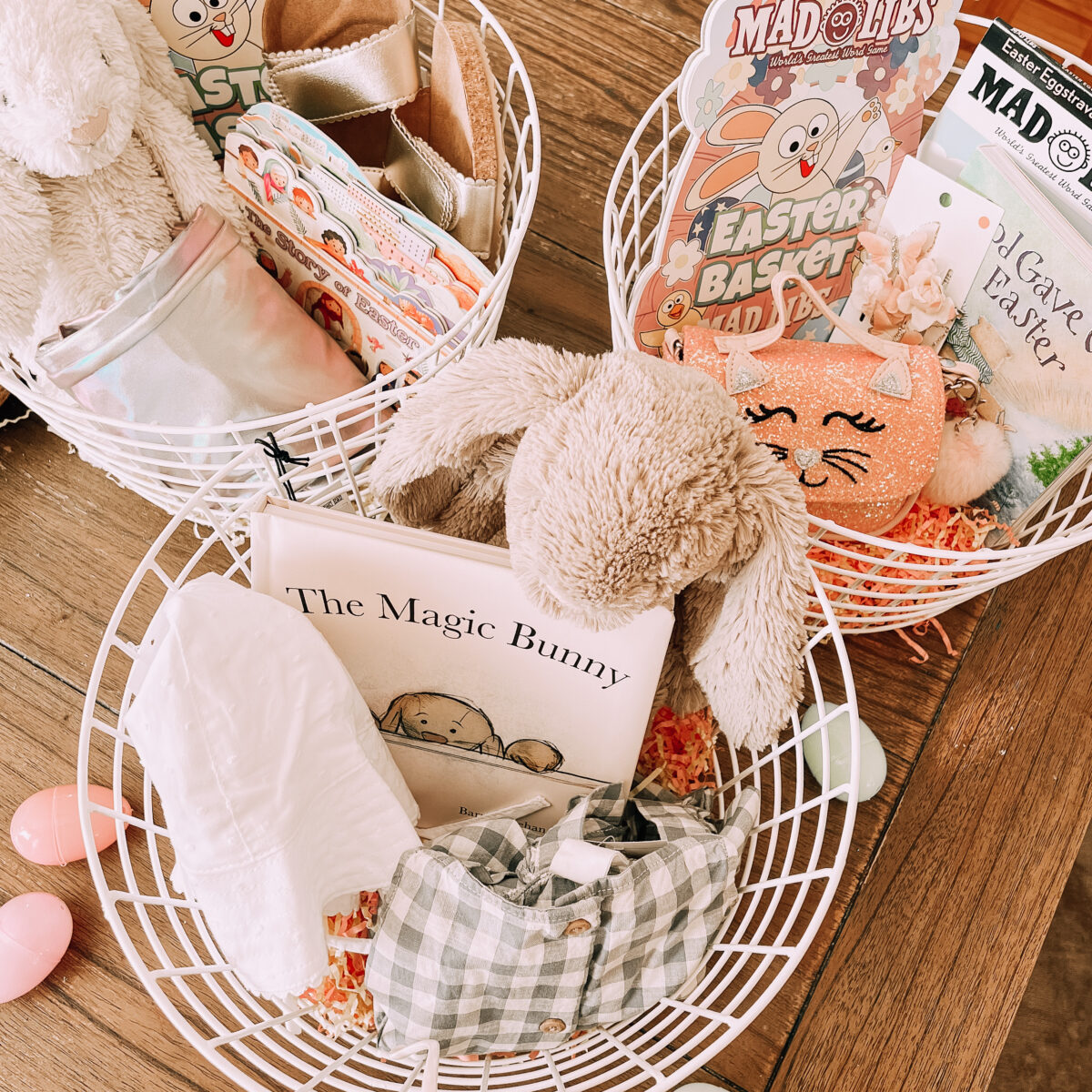 Easter Basket Gifts For Older Girls
For my older girls, I included mostly super fun activity books that they love to work on during road trips or the bus ride home. I included an Easter themed Mad Libs book (this one too!) and a few Easter books explaining the spiritual story behind Easter. The Story of Easter and God Gave Us Easter are a few of our favourites.
I also added practical items that they would need — like a swimsuit, daisy sunglasses, scrunchies, butterfly hair clips, sandals, etc.
When you find a way to incorporate practical things that they need as gifts, it's a fun way for them to get them excited without loading them up on sugary treats as most traditional Easter baskets entail.
Think about what your child loves to do, especially in the upcoming warmer months. Would they need new soccer cleats? A baseball mitt? Maybe a new gymnastics leotard? A new bicycle helmet? These make for the perfect gifts because the kids will then look forward to spring/summer activities, bringing them joy for what's to come.

More Easter Gift Ideas You'll Love:
Easter Recipes to Try:
Easter Desserts to Try:
I'd love to know what you've added in your little one's Easter basket this year! There are so many cute finds online. I hope this inspires you for keeping things simple and sweet while embracing such a special and meaningful holiday.
Don't forget to connect with me on Instagram!