These No-Bake Mini Nutella Cheesecakes are absolutely heavenly. A soft, delectable, gluten-free dessert, and only involving three ingredients!

Do these cheesecakes look a little messy to you? I'm totally fine with that because my two small daughters helped me make them! And there was tons of finger-licking involved, I must say!
First, let's talk about price. Regular cheesecakes bought in the grocery store can be very pricey. I can't recommend enough than to make your own at home. It'll save you money and you'll know exactly what ingredients are going into the desserts. You can control the sweetness, customize to your family's liking, and get the kids to help you make them.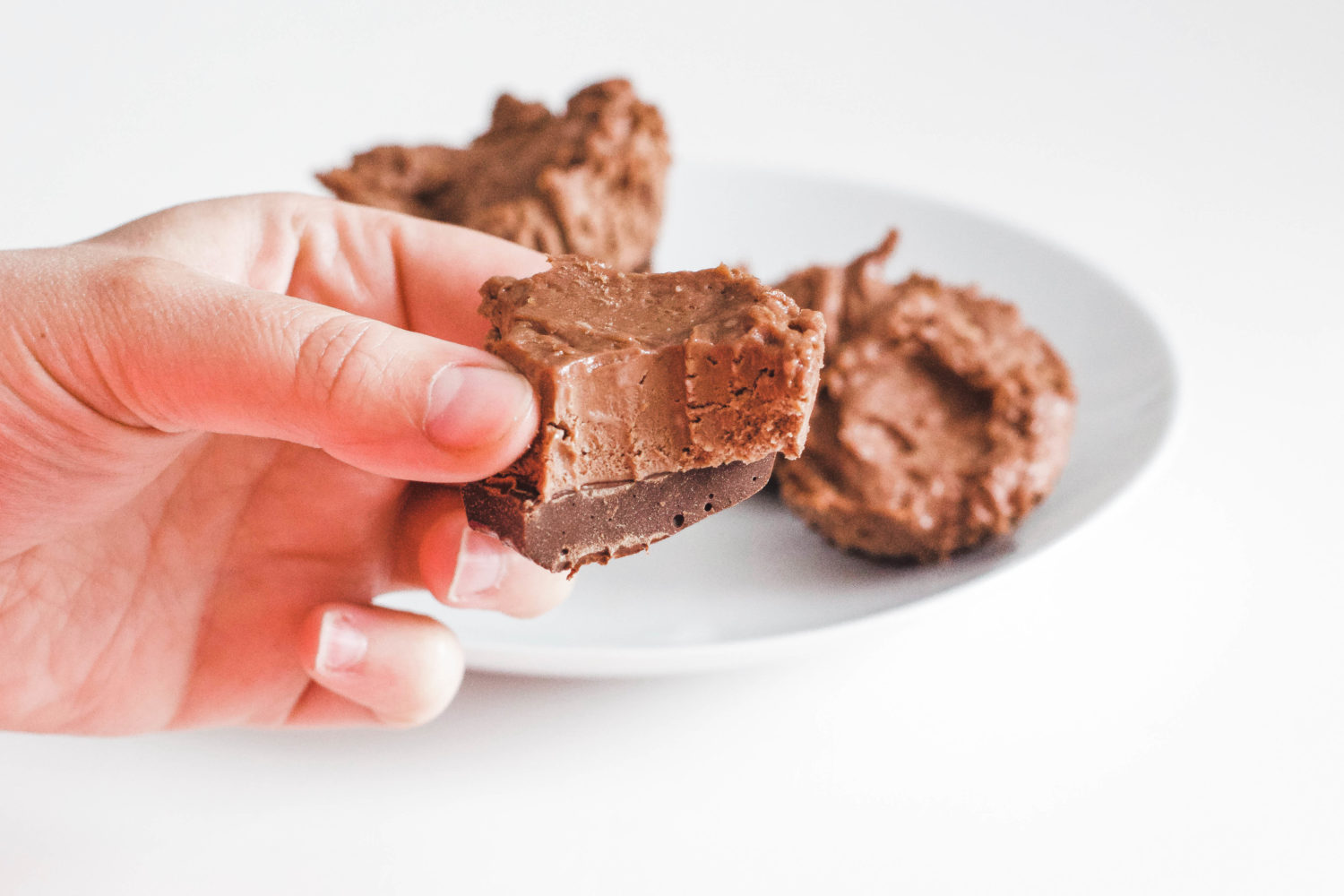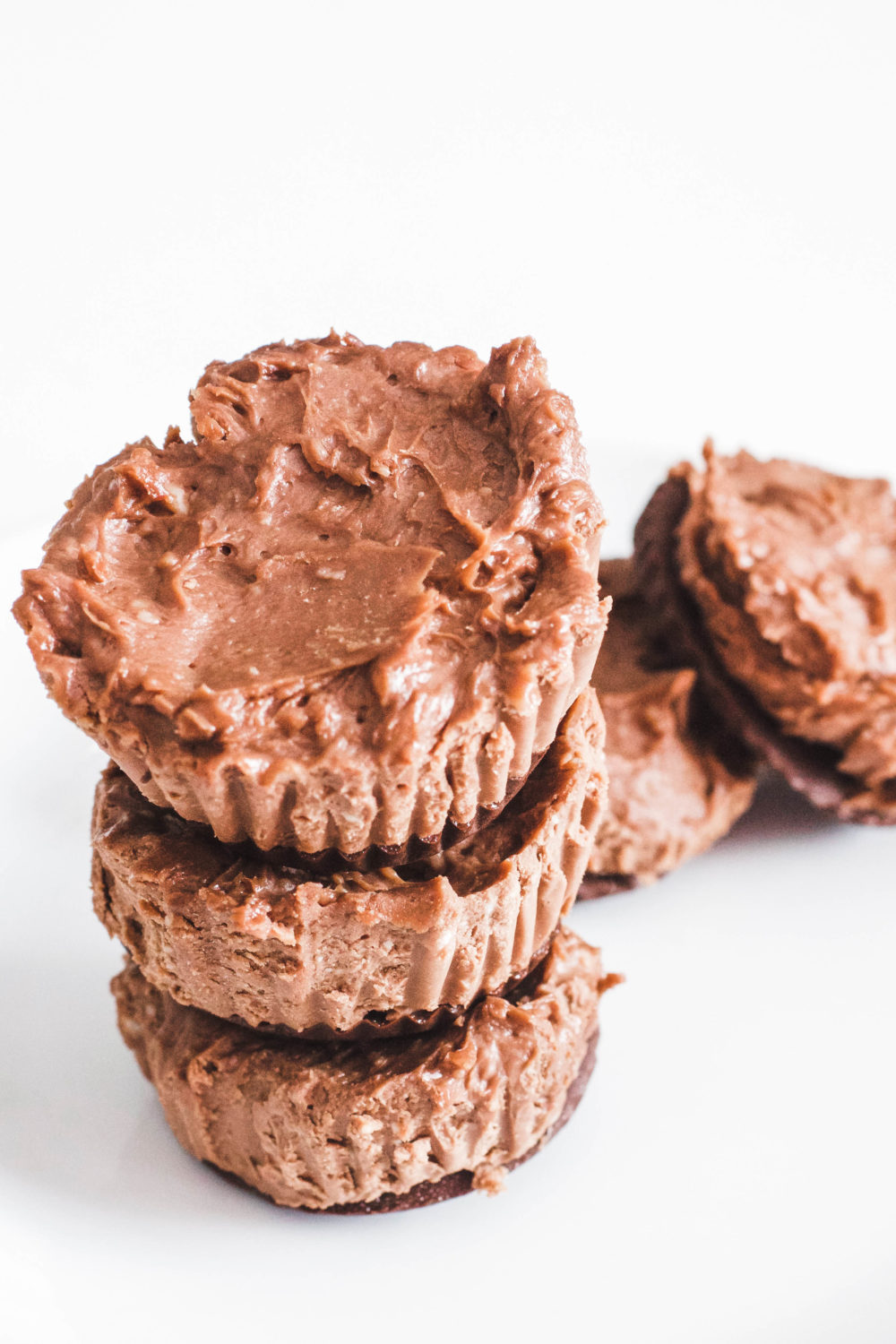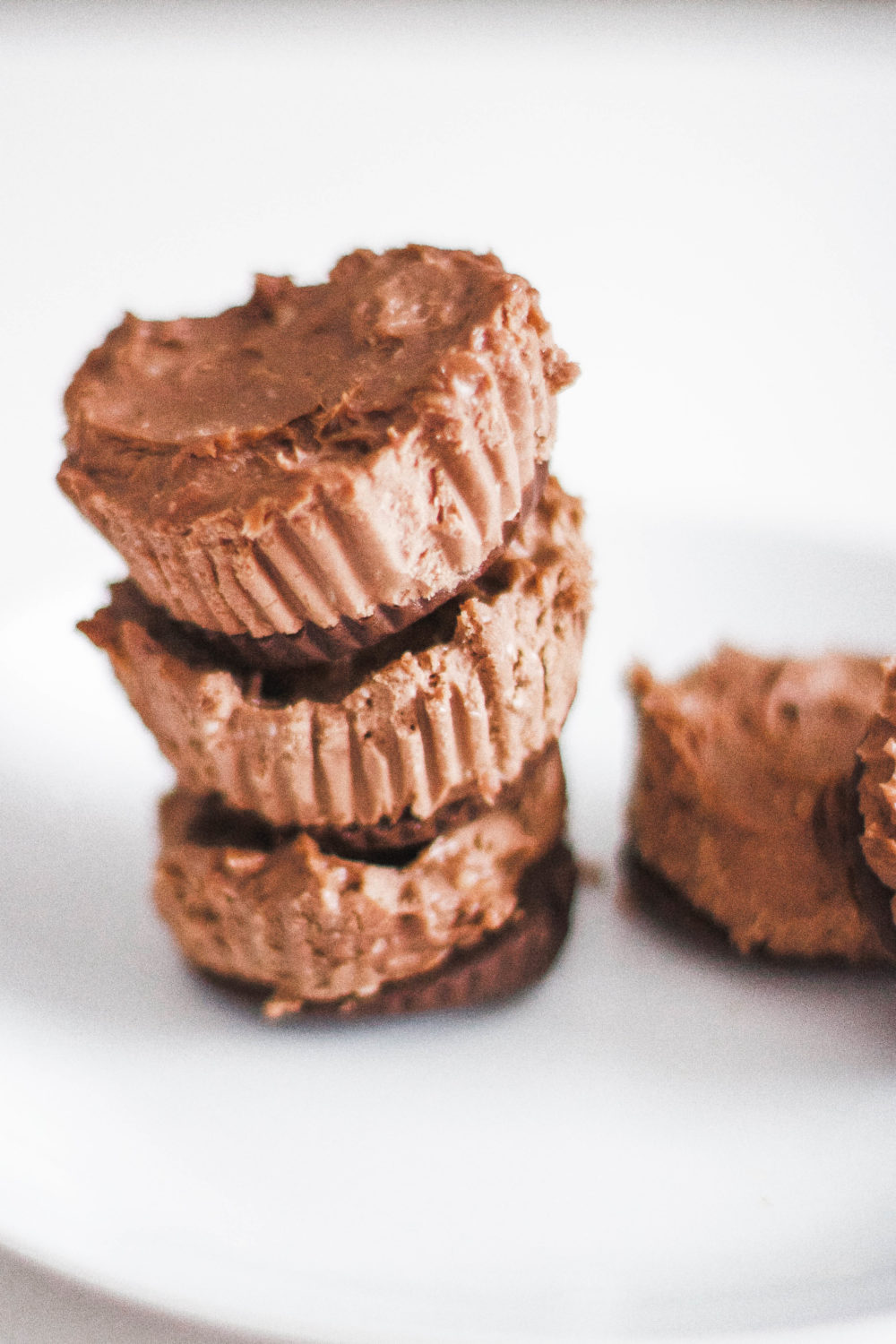 Do you remember a traditional cheesecake's crust, made with butter and graham crackers? If you are gluten-free, you would have to avoid that, which is part of cheesecake wherever you go. In this recipe, I switched up the bottom layer for a chocolate layer instead. So much chocolatey goodness. Have I sold you yet?
Like this recipe? You'll also love: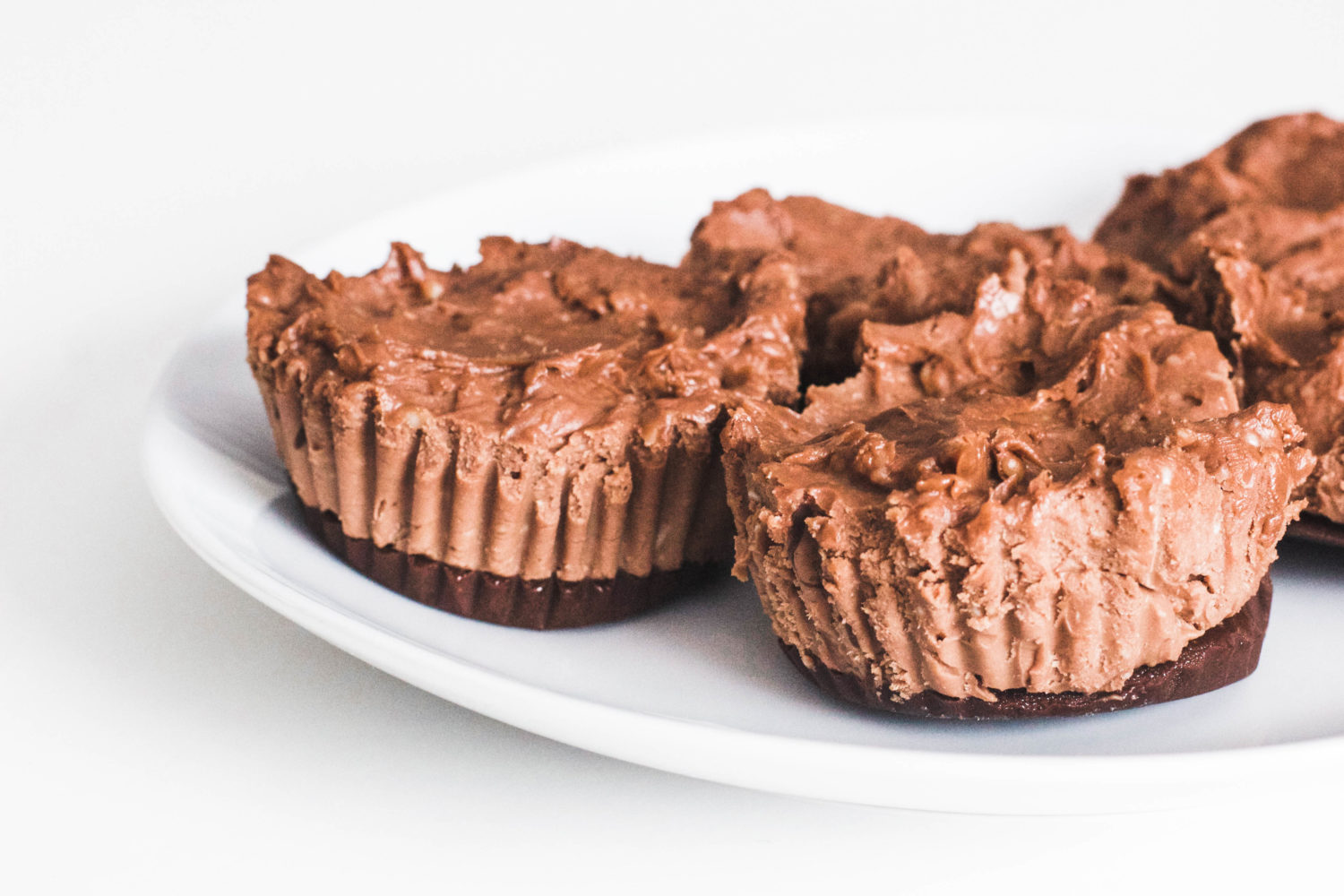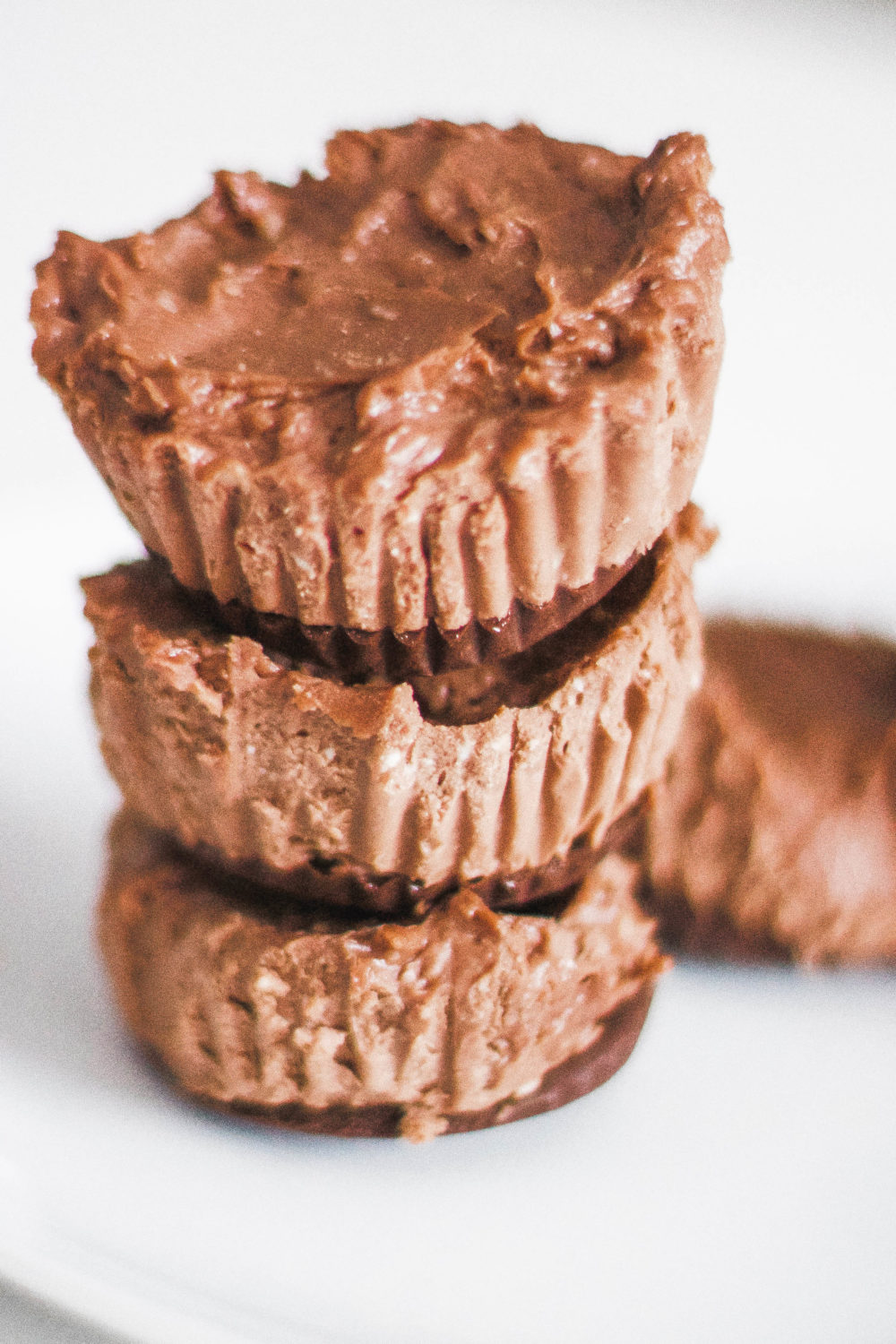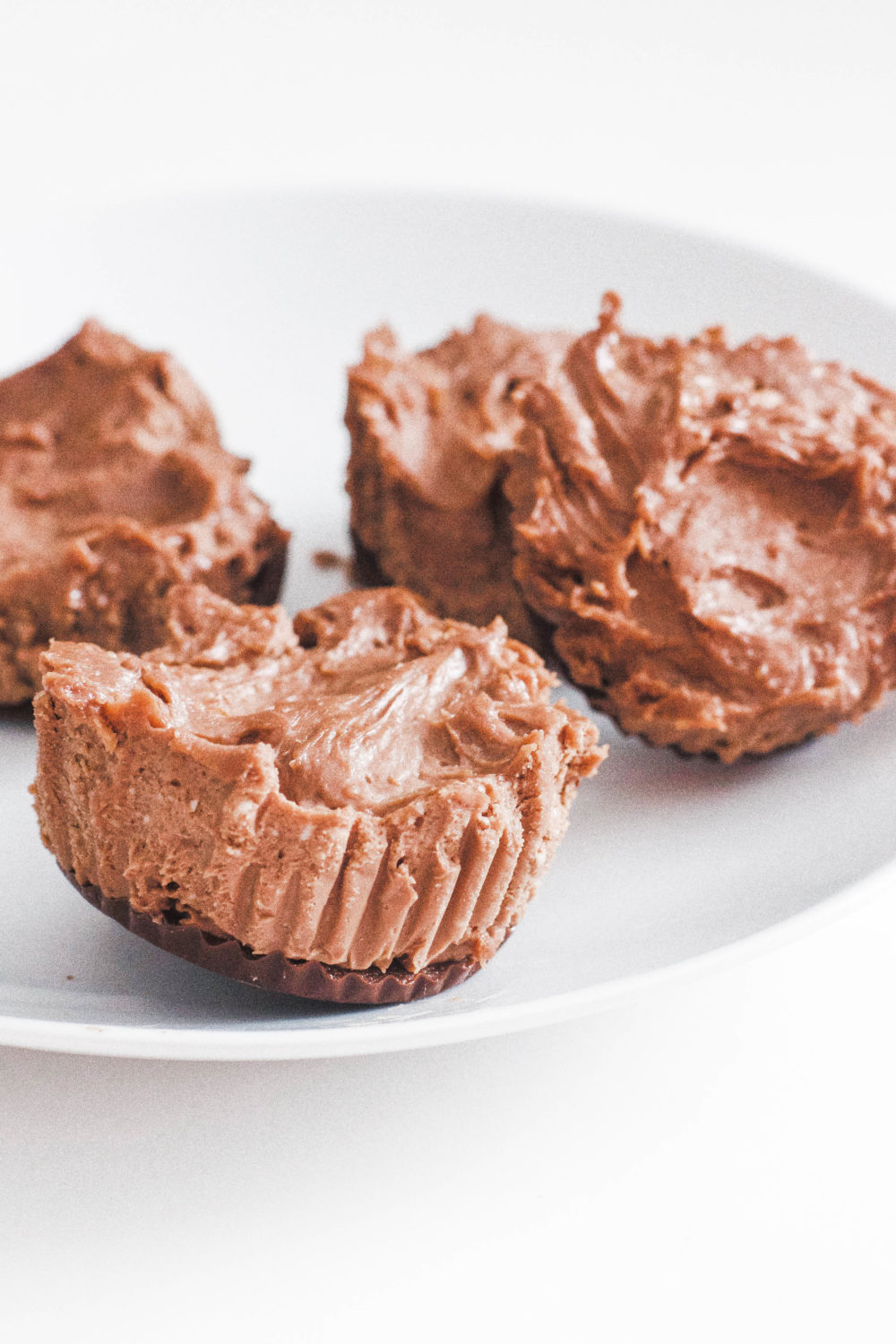 If you would like to make a vegan version of this, you can use dairy free, plant based cream cheese like this kind, vegan hazelnut spread, and these dairy free chocolate chips. I got you covered! Other than that, I hope you enjoy this super easy dessert as much as we do!

Mini Nutella Cheesecakes (Gluten-Free and No-Bake)
Instructions
In a mixing bow, combine cream cheese at room temperature and Nutella. Mix with a hand mixer on low/medium speed until smooth.

In a separate bowl, melt the chocolate chips in the microwave for 1 minute. Stir with a spoon. Line a muffin tray with 6 cupcake liners, and poor the melted chocolate evenly in each liner. Freeze for 15 minutes until hardened.

Add the cream cheese and Nutella mixture on top of the bottom chocolate layer and freeze for another 15 minutes or refrigerate for an hour. Serve with nuts of choice, fresh fruit, or whipped cream! Enjoy!
Shop What You'll Need: