Paleo brownies are a chocolate lover's dream! Low in fat and carbs, they're a healthy, wholesome snack to satisfy your cravings.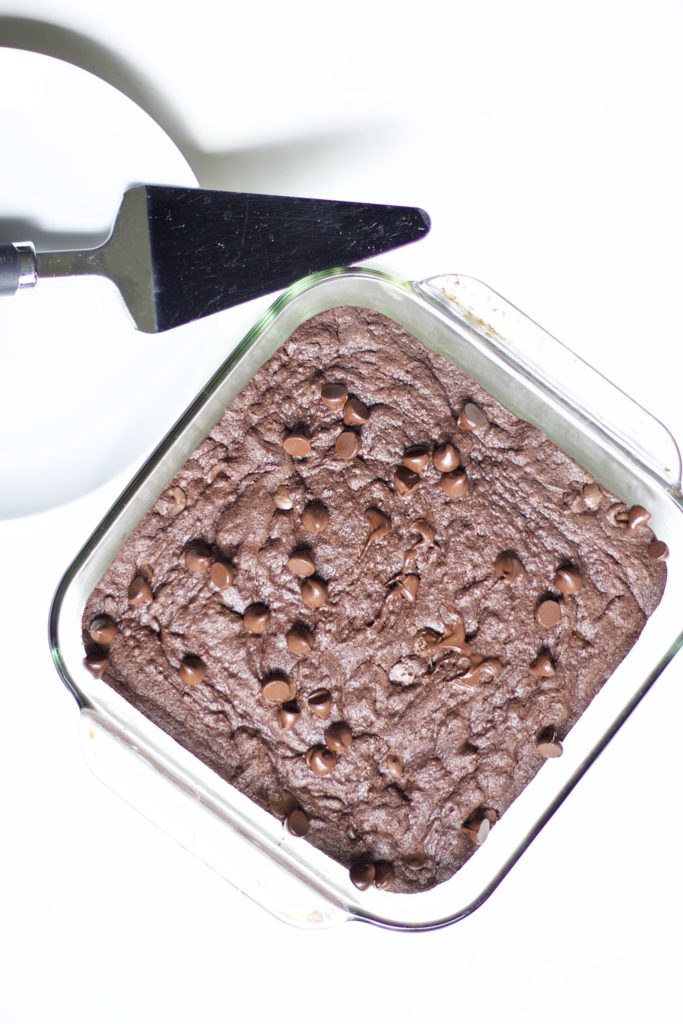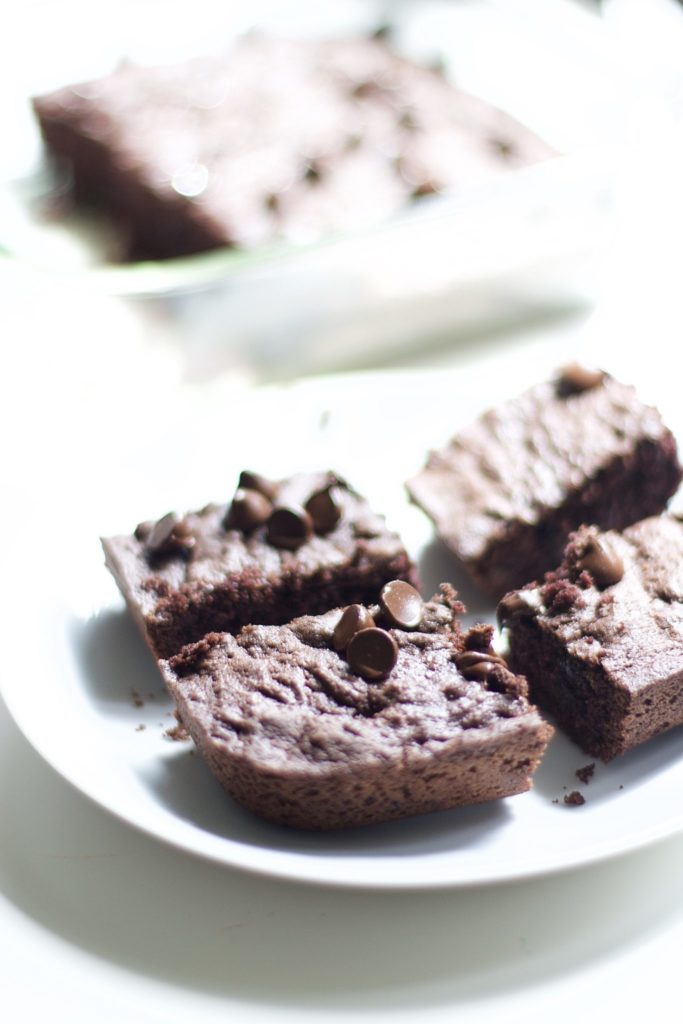 I don't know about you, but I love chocolate. Just last week I made these double chocolate paleo cookies and wow. They turned out deliciously moist and so are these paleo brownies.
You may think that by not adding sugar, white flour, and other high carb ingredients that the flavour won't be there or that they turn out flat – that's simply not the case.
Pure organic honey or maple syrup does wonders for sweetness and texture. And, it's not as bad for you as plain, old sugar. Another great addition to these paleo brownies is adding almond butter to give it a rich taste, without adding milk. Talk about delicious!
That makes these nut free and a perfect snack your child can bring to school.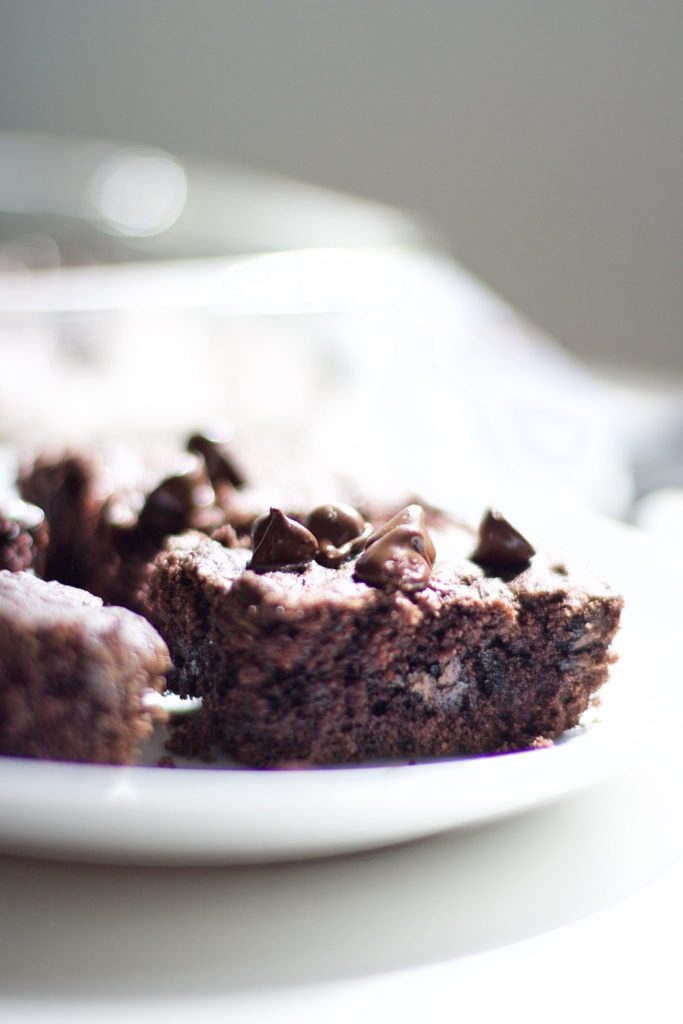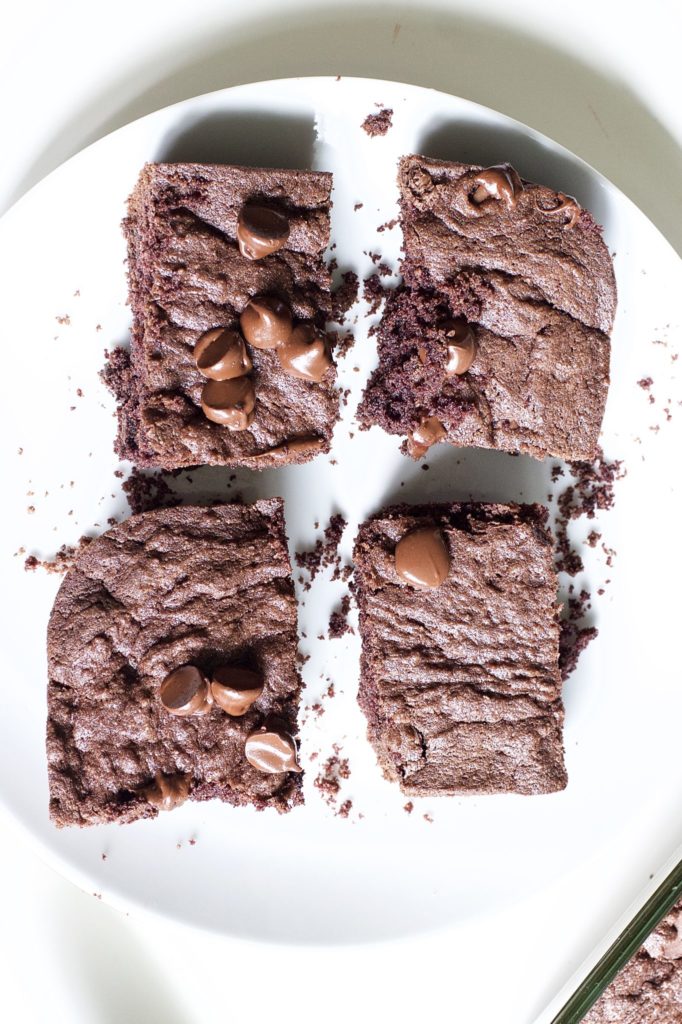 On top of that, if you are looking for a whole 30 version of this, you can by all means blend the batter using a Vitamix for example, and throw in a handful of medjool dates instead of honey. That makes the sugar content in these paleo brownies even lower.
These delicious paleo brownies will be a crowd pleaser. Be prepared to give away the recipe to all who ask!
More healthy desserts you'll love: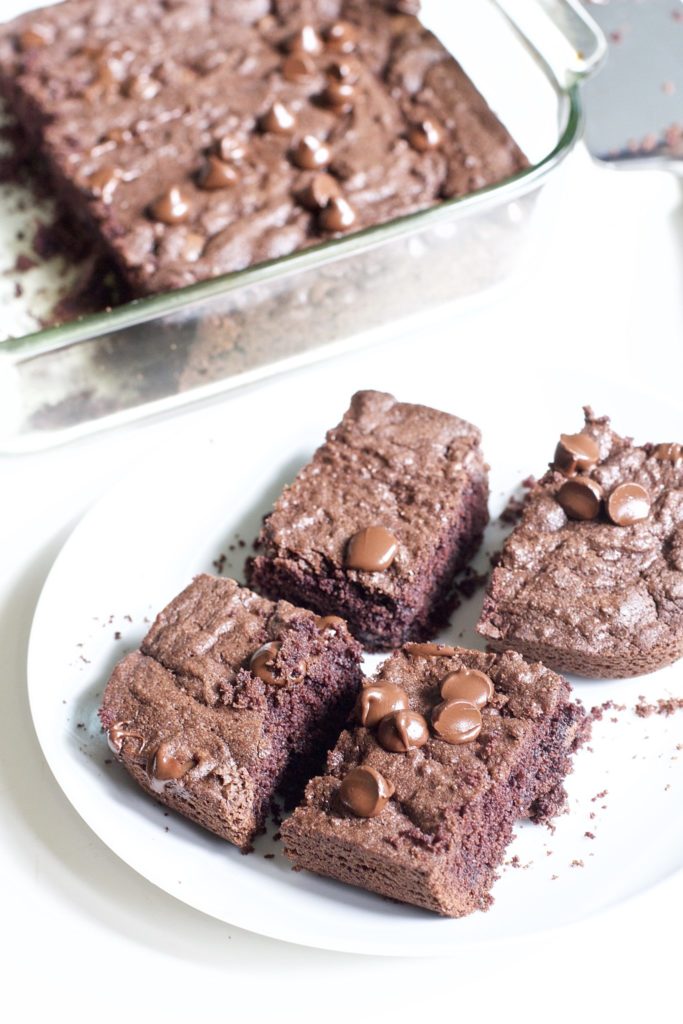 If you make this recipe, be sure to tag me on Instagram! Enjoy x

The Best Paleo Brownies (Gluten-Free, Dairy Free)
Instructions
Preheat oven to 350

In a large bowl, add coconut flour and the rest of the dry ingredients and mix well. Add the almond butter, honey, egg, and vanilla, mix until smooth. Fold the chocolate chips into the batter, leaving about 2 tbsp of chocolate chips aside for topping.

Spoon batter into a square, greased baking dish, evenly.

Bake for 30-35 minutes, remove and sprinkle remaining chocolate chips on top to melt. Enjoy!
Shop this post: