This shop has been sponsored by AVEENO® BABY Sunscreen and its advertiser. All opinions are mine alone. #AveenoCa

It's officially September! Where has the summer gone?! All we can think about at our house is fall baking and Halloween. But after this Labour Day weekend, we definitely will not be throwing away our sunscreen.
There are still many more sunny days ahead. 
And with that being said, we can't wait for the festivities that come along with fall – taking our four and two-year-old daughters apple picking, pumpkin picking, on tractor rides, and many other outdoor activities before winter arrives.
Keep in mind that fall doesn't officially start until the end on September and cooler days ahead doesn't mean the sun's effect on our skin will be any less.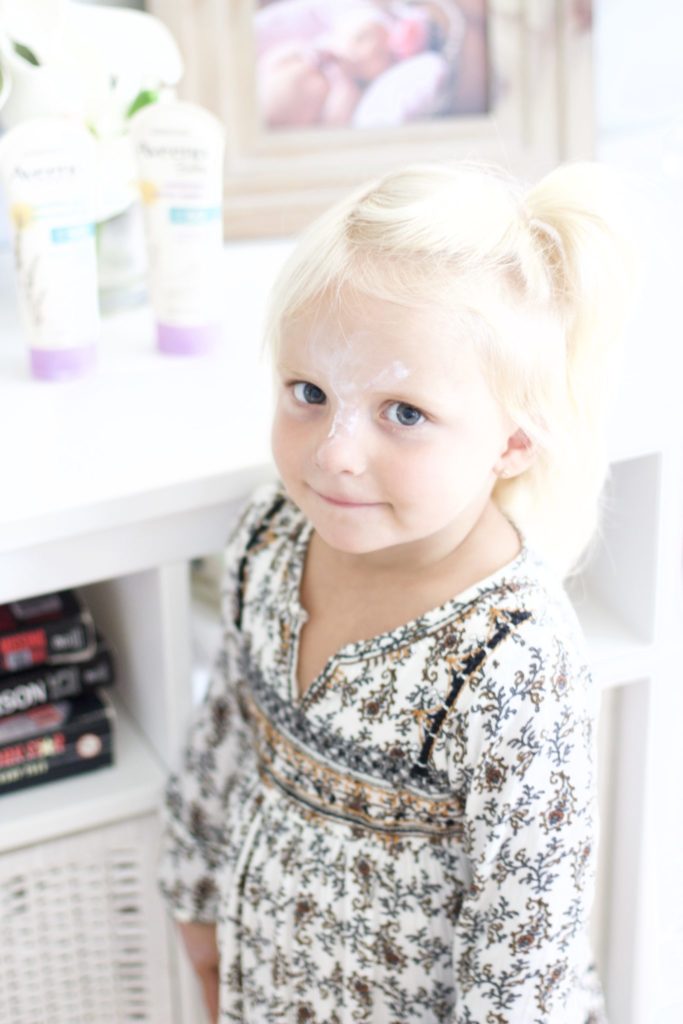 Did you know that a single severe sunburn in childhood may double one's risk of developing melanoma? 
It's essential to protect your baby/child in the fall. Why? The change in season does not affect UVA rays and it's damaging effects on the skin. 
In Canada, there have been several reports of children with severe burns on their skin from Banana Boat, a sunscreen available in drugstores.
What I use for our children is the new AVEENO® BABY Sunscreen SPF 50 and new & improved AVEENO® ACTIVE NATURALS® Sensitive Skin SPF 50 mineral sunscreens.
Both are formulated with naturally sourced 100% zinc oxide and ACTIVE NATURALS® Oat to combine effective broad-spectrum UVA/UVB sun protection with skin soothing benefits.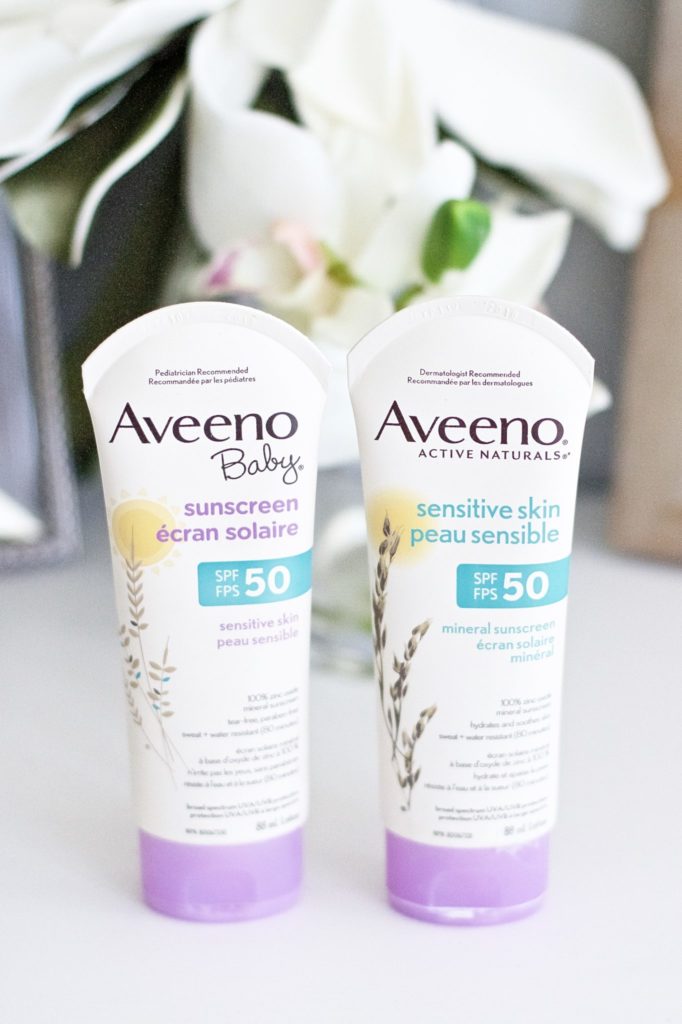 New & improved clear-drying formula nourishes & protects your sensitive skin from the sun's harmful UV rays and is:
Lightweight, non-greasy and non-sticky feel
Dermatologist recommended; non-irritating, hypoallergenic and
water-resistant (80 minutes)
Free of all parabens, phthalates, dyes, fragrances, and traditional (chemical) sunscreen filters
AVEENO® BABY Sunscreen SPF 50 is by all means a great product to use on your child all year around.
If you like this post, you'll love: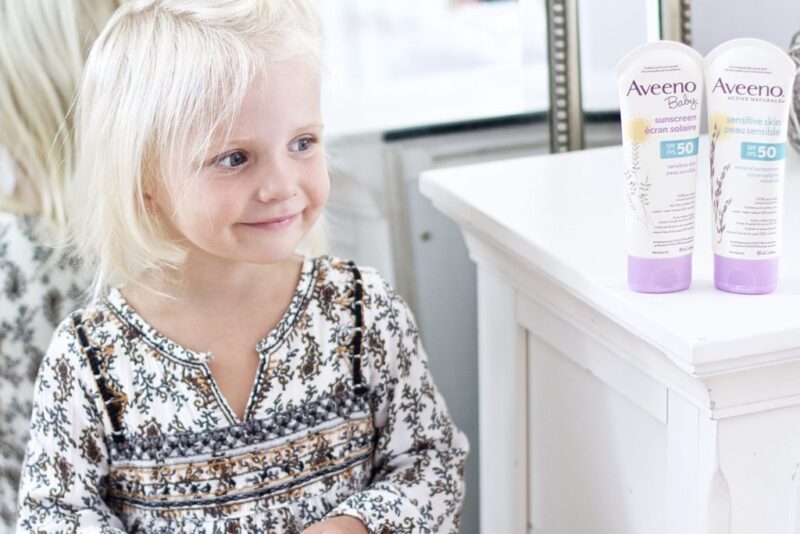 Here are significant reasons to protect your baby with sunscreen even after summer comes to an end:
Just because it's cooler out doesn't mean your child won't get the effects from the sun.
School trips or outings involve long hours of sun exposure.
Sunscreen also protects your child from windburn on their skin and lips.
1 in 5 adults develop skin cancer in their lifetime. This is preventable from an early age.
The sun's rays are strongest from 10am to 4pm, regardless of the time of year.
It takes 10 minutes for a baby's skin to burn.
80% of UV rays still pass through clouds on a day of overcast.
UVA rays in January are just as powerful as rays in July, and are just as likely to cause skin cancer.
Sunscreen helps to keep the skin hydrated in the dryer months.
For educating our children on the importance of sunscreen and the effects of the sun all year around.
Don't get me wrong, I am not the mom who applies sunscreen to my child religiously and I am also not the mom who allows my child to be in direct sunlight for long periods of time due to the damages of the sun. I am however the mom who believes Vitamin D is a great thing and protecting our children is of high importance as well.
A lot of outdoor play is needed and sun protection goes along with it.
I love that AVEENO® BABY Sunscreen SPF 50 has moisturizing benefits and that it is gentle on the skin for all year around. We love and trust AVEENO® and thus why their baby sunscreen has been our go-to sunscreen since my girls were born. I will continue using their products to protect my children throughout the rest of the year.
Let me know your thoughts on baby sunscreen. Do you remember to apply it to your child all year around?