Indulge in these chocolate peanut butter balls while they're low in calories, dairy-free, gluten-free, and vegan. They are also very high in protein!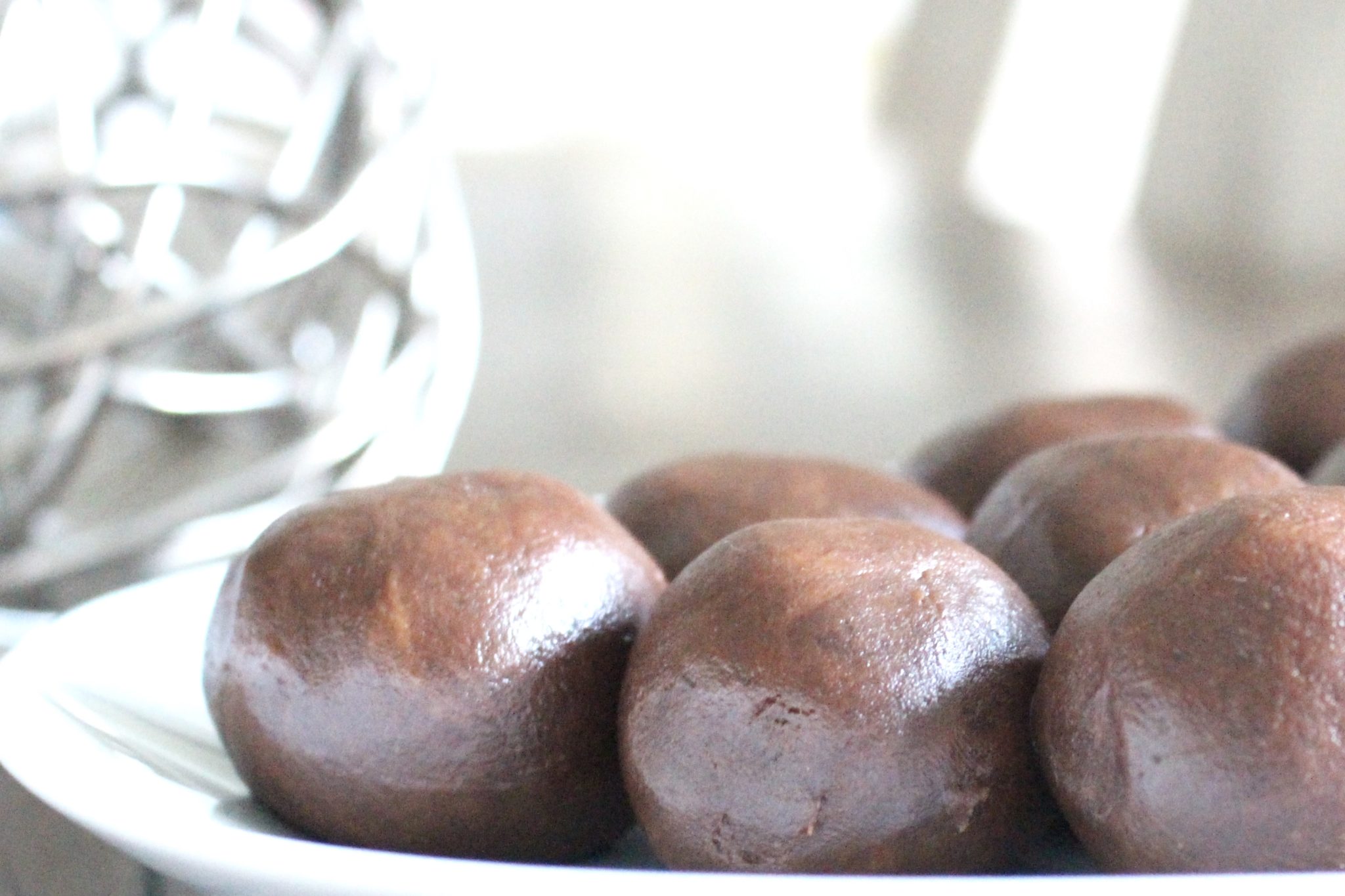 Chocolate Peanut Butter Balls
This is one of those recipes where you can literally use anything in substitution for the ingredients involved. For example, you can use regular flour or gluten-free flour (this
almond flour is my favourite to use), and pure maple syrup or raw honey for a sweetener.
It's all good to me. If you have a particular taste, choose the ingredient that you love to use the most!
Tonight I felt a sweet tooth coming on and decided to check my cupboards to see what I could use. I found exactly what I needed to make the perfect chocolate and peanut butter snack.
I've also noticed that my toddlers are more into chocolate than they are into candy. I guess they got it from their mother! I love to treat the girls when they are eating healthy or when they behave well. Everything in moderation.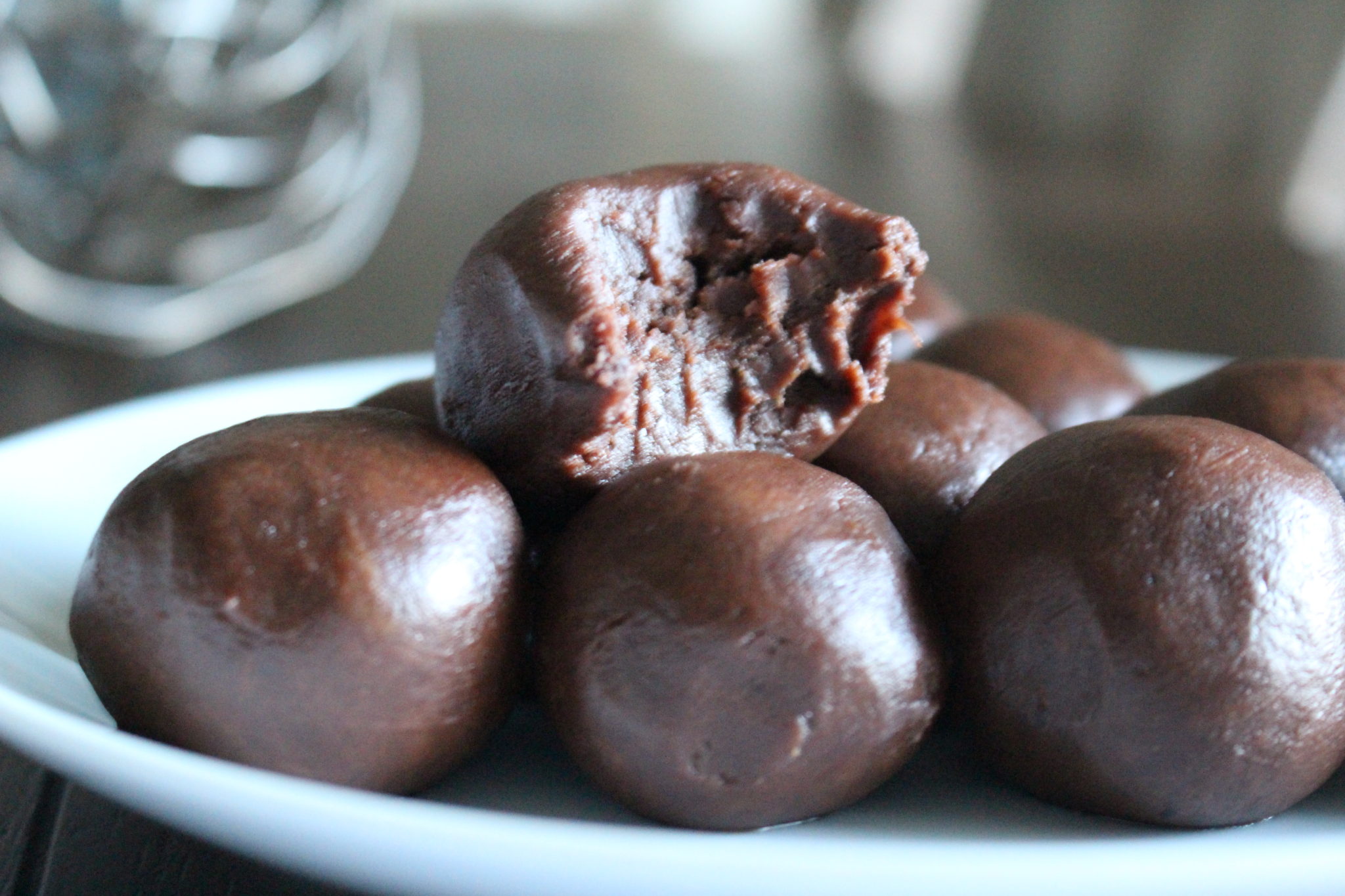 Natural Low Carb/Keto Sweeteners to Use
If you choose not to use maple syrup or honey, you can also try to use 0 calorie, natural sweeteners such as:
Keep in mind, chocolate chips have added sugars as well. Try using these sugar free chocolate chips.
Health Benefits of Cocoa
Raw organic cocoa powder is the star of the show in this recipe. Unlike store bought hot chocolate powdered mixtures, you know exactly what you're putting into your body, without all of that added sugar.
Health benefits include:
Improves insulin resistance by lowering blood sugar levels
Lowers cholesterol
High antioxidants for youthfulness and a healthy heart
Reduces appetite and aids in weight loss
Detoxifies the liver
Relieves stress and contributes to a healthy functioning brain
Relieves PMS and depression
Prevents heart disease while fighting free radicals
This recipe is very simple to make and takes little to no time at all. Get the kids to join in to help you. Before you know it, they'll be licking the bowl clean.
Similar to my keto Cookie Dough Balls, this too has only 7 ingredients and one for the chocolate and peanut butter lovers. Indulge in this yummy dessert that's actually low in calories, dairy-free, gluten-free, and vegan. Also, they're very high in protein! A great snack after an intense workout, or throughout any time of the day.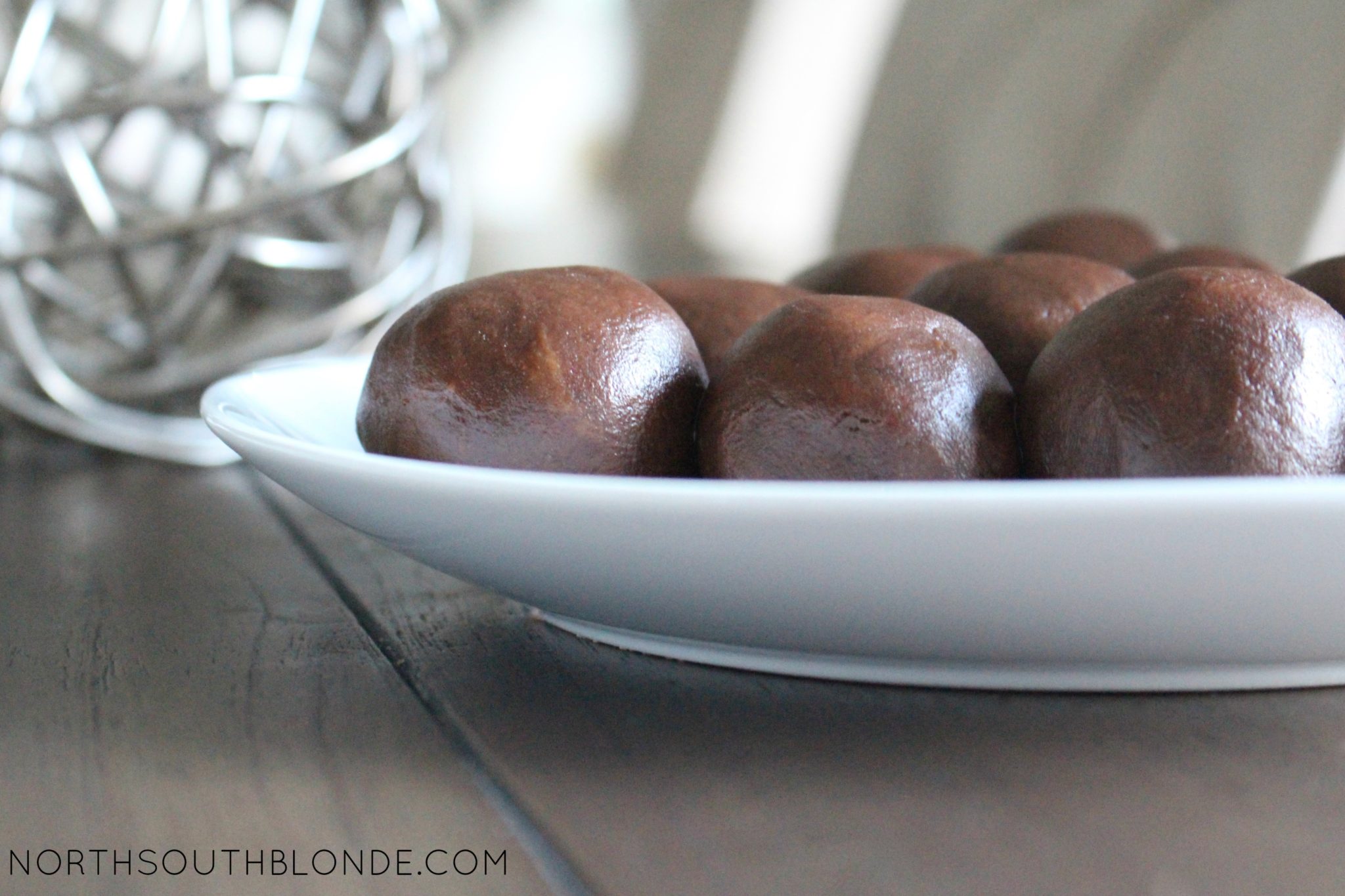 For delicious and healthier snacks that the whole family will enjoy, you've got to try these! They're great for any occasion, literally.
Get creative with them during Halloween, stick them onto popsicle sticks like cake pops for birthday parties, or sprinkle some cinnamon to go with your hot chocolate during the cold winter months.
Pin for later!

Shop Your Ingredients
All You Need:
All You Have To Do:
Mix all of the ingredients together in a large bowl.
Roll mixture into 1 tablespoon-sized balls. If the mixture is too dry to squeeze together, just add a little more water.
You can keep these in an airtight container for about a week in the fridge and they can also be placed in the freezer.
Let me know what you think and leave a comment below! Happy fall, everyone!
Michelle