This super easy slow cooker apple cider is what dreams are made of. Warm and comforting, made with natural sweeteners that are filled with antioxidants and vitamins. Not to mention, it smells incredible!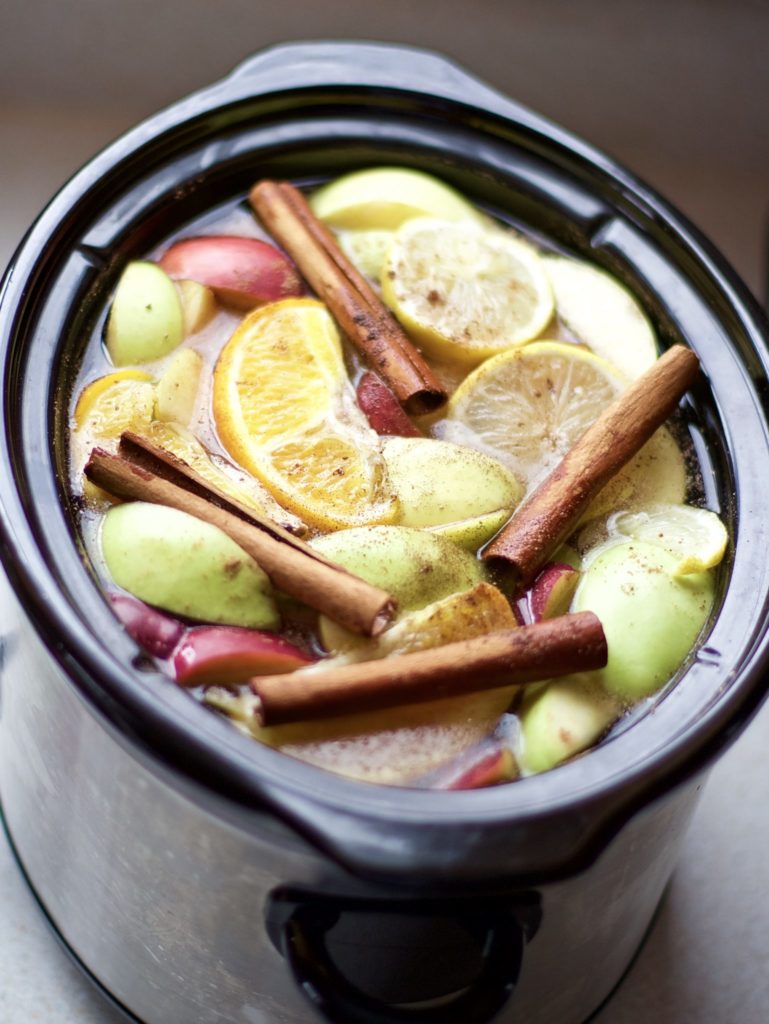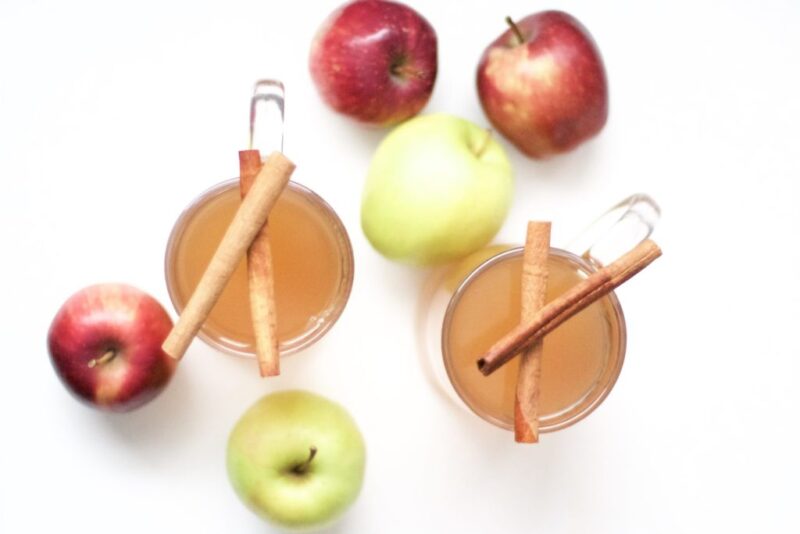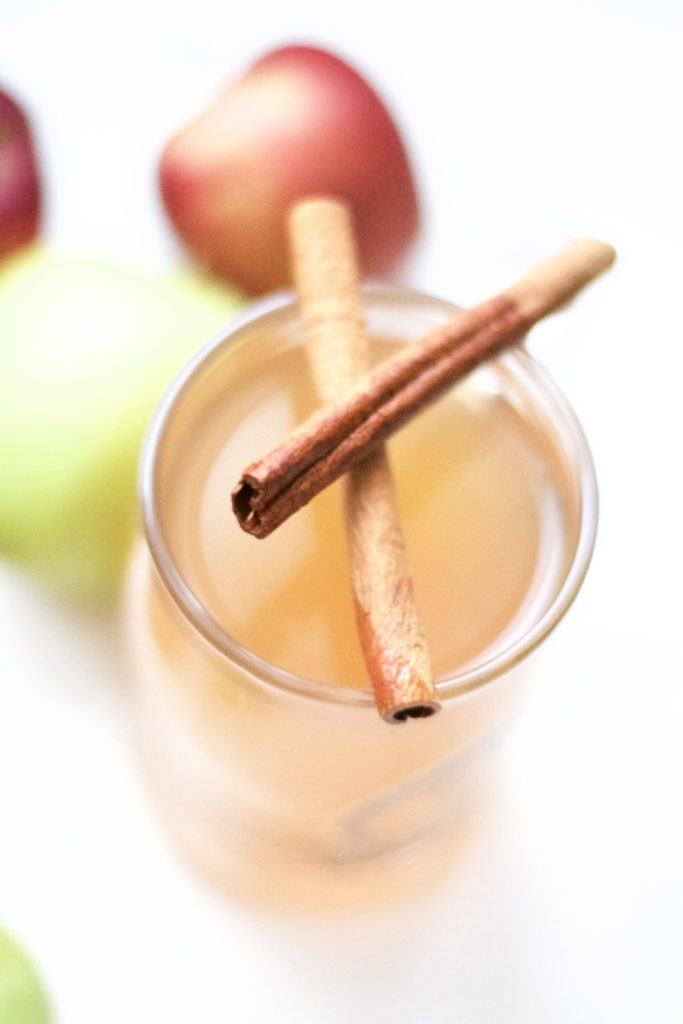 Through all the seasons, cinnamon is a preferred spice in our home – the taste, the smell, and it's nutritional benefits. This homemade apple cider has just the right amount of cinnamon and probably the easiest drink you will ever make from scratch. Just sit back and relax as it brews and take in the wonderful aroma as it fills your home.
Drinking apple cider on a regular basis will reduce the risk of cardiovascular disease, diabetes, and even some types of cancer. Apples in general have all of these benefits including aiding in weight loss and improving digestion. Read my post on how to relieve allergy symptoms here.
Another reason to indulge in this apple cider is because of flu season. Warm fluids are a necessity for keeping the belly warm and feeling better. It's also a must for boosting the immune system, for a fast recovery when you're sick.
Find my e-cookbook for boosting your child's immune system here.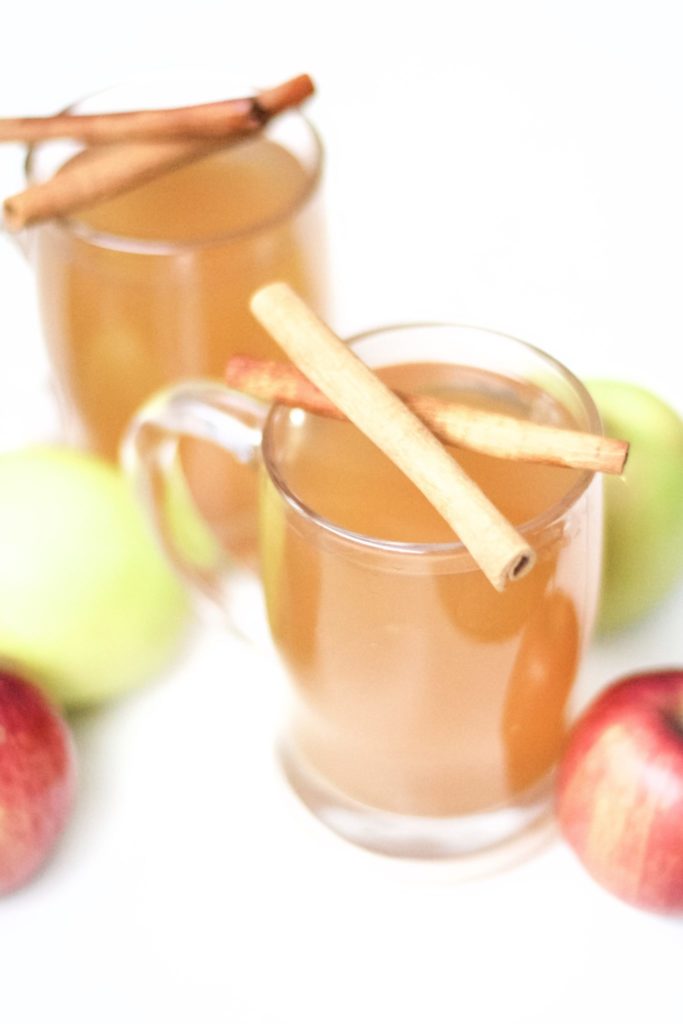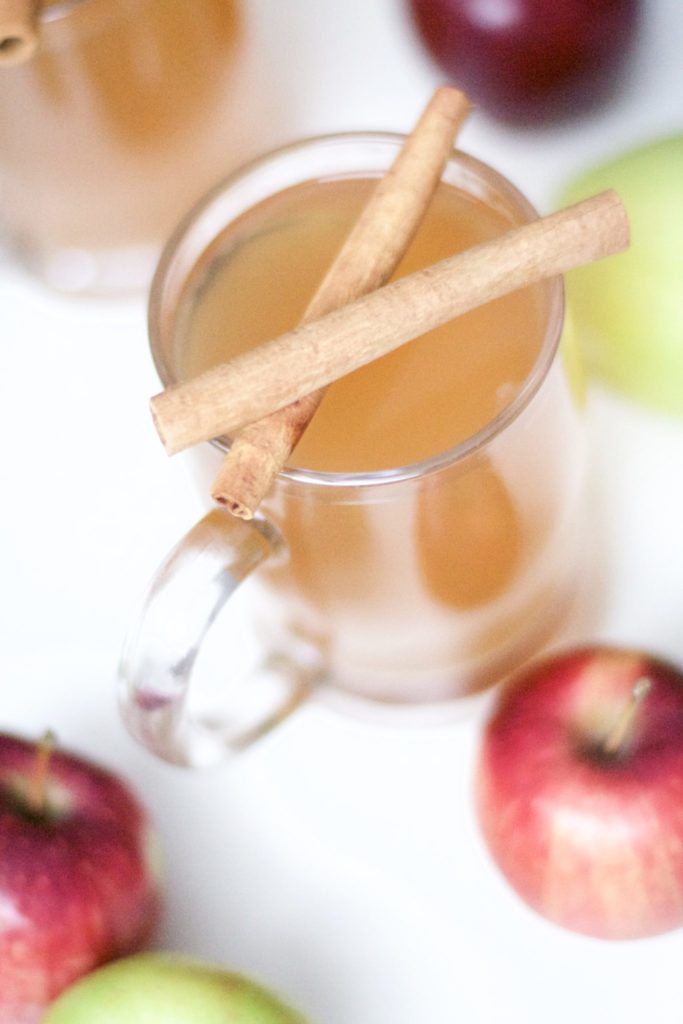 The best part about this recipe is that you control the sweetness as apposed to store bought flavour packets that contact high amounts of sugar. You can taste this apple cider as it cooks, adding pure maple syrup or brown sugar for additional sweetness, remembering that the fruits already make it sweet!
Apple, orange, lemon, a combination of deliciousness!
To my American readers, this is a must for this Thanksgiving so do enjoy with family and friends. And even more perfect over the Christmas holidays. The large batch makes around 6 – 8 servings so if you only want a mug a day, simply store it all in a container in the fridge and warm up whenever you please.
You can even add a splash of bourbon or rum for a kick! Let the fun begin!
More posts you'll love: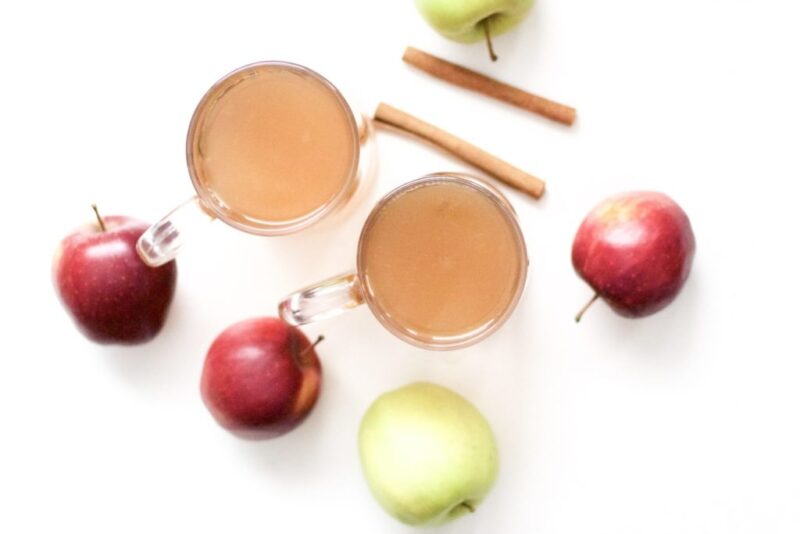 Enjoy xo

Super Easy Slow Cooker Apple Cider (Gluten-Free, Vegan, Paleo)
Instructions
Wash fruit, core apples, cut all fruit into wedges. Place all of the ingredients in a slow cooker, making sure that it's 1/2 inch from the top. Cook on low for 6-8 hours or on high 4-6 hours.

Remove pot carefully with oven mitts, strain out the fruits using a colander or cheese cloth while pouring the liquid into a container or serving pot. Serve immediately and enjoy!

Optional - add a splash of bourbon or rum!

Store in the fridge for up to a week.
Shop The Post:

Pin it!