Maximize a small space by choosing light, neutral, and affordable home decor! Here is our bright, yet minimally designed guest bedroom and home office.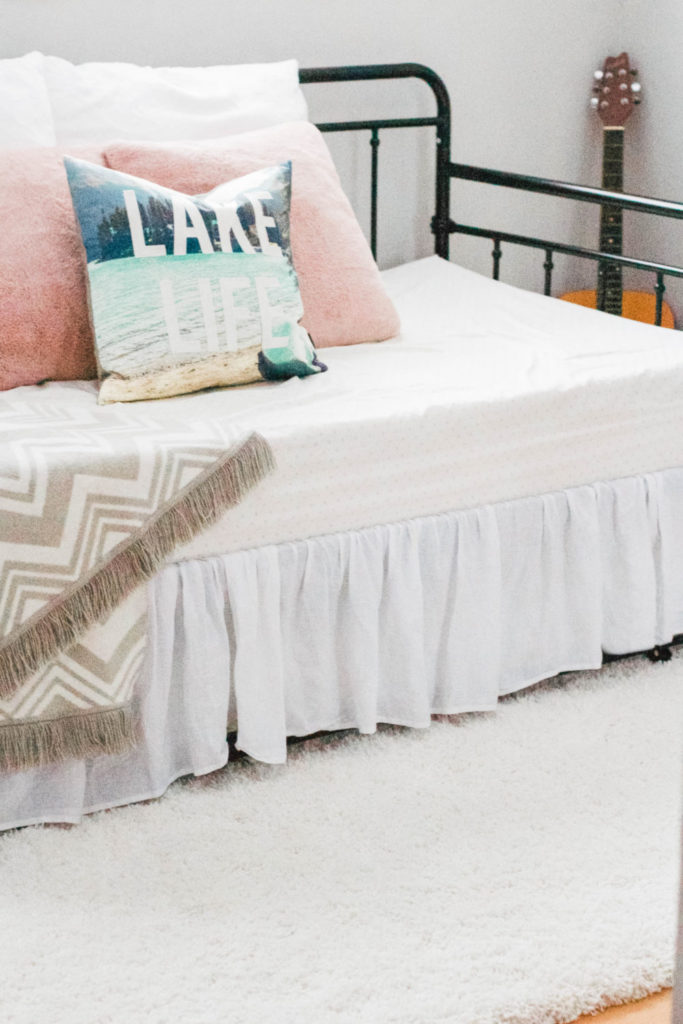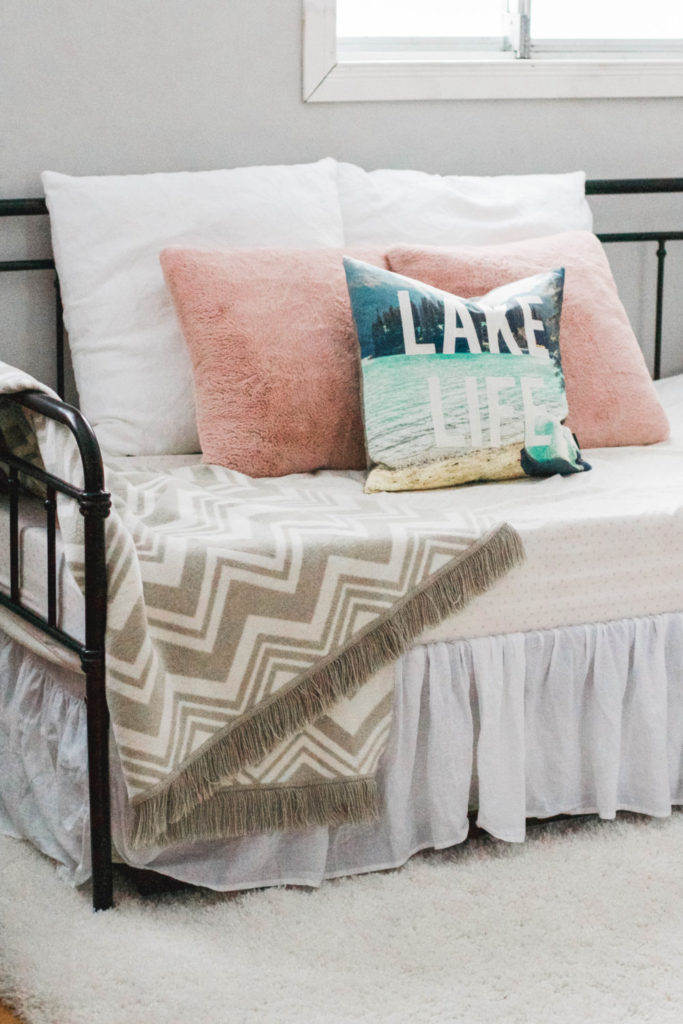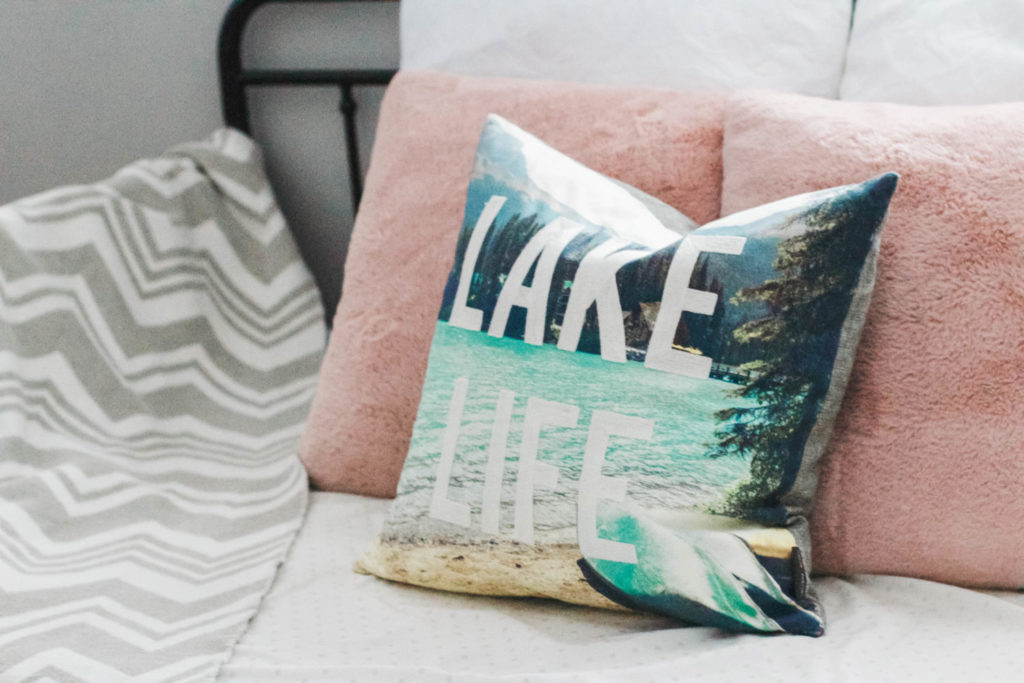 A Multipurpose Room – Home Office / Guest Bedroom
Everything in this room is definitely affordable. From the multipurpose metal bed frame, that has a pull out trundle to sleep more people, to the not-overly-huge office desk. Less is more when it comes to small spaces like this, and it was so fun picking out a few pieces that I knew were going to make a big statement.
The girls will hang out in this room quite often, for the simple fact that it's roomy. Its nickname 'the rec room' became popular once we started to store toys and other activities inside. The daybed acts as a large comfy couch, just by placing the pillows in the centre for back support.
The rug is cozy under the feet, and an iMac acts as the perfect Netflix streamer or Spotify player. Dance parties are our absolute favourite!
However, when mommy is hard at work, Brooke and Ava will resort back to their own room to play. I love that this room can serve many purposes for our family and it's always nice to have the extra space.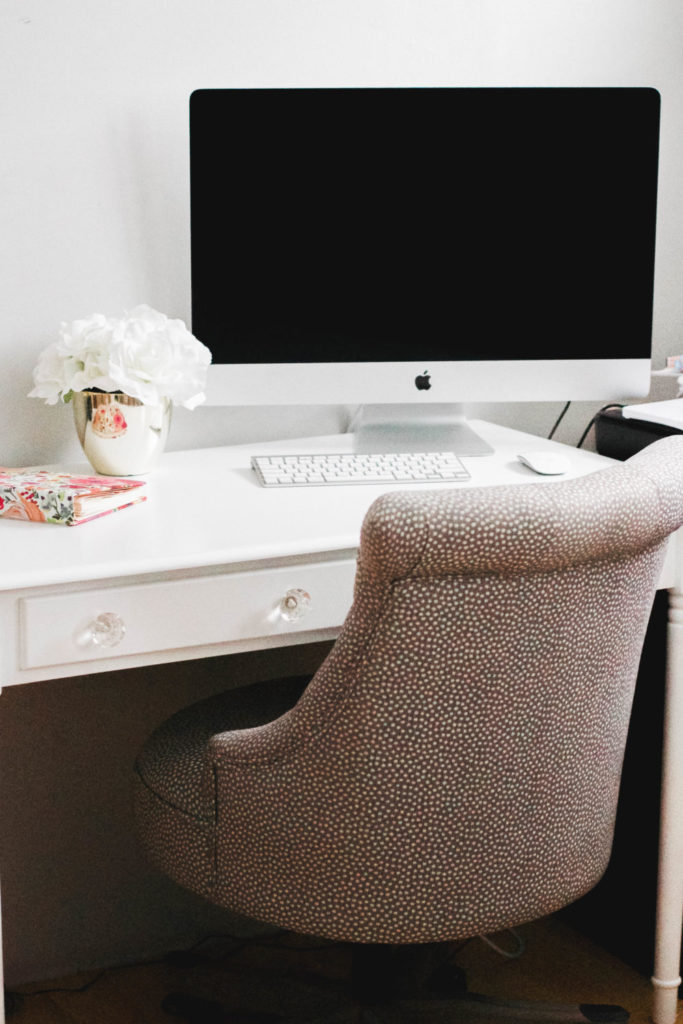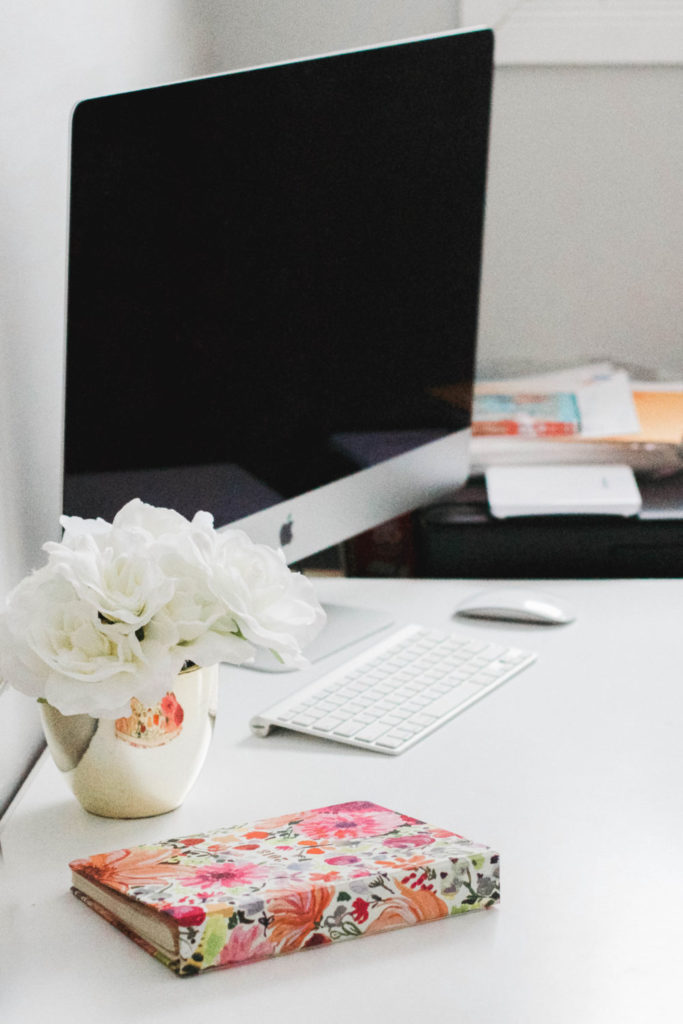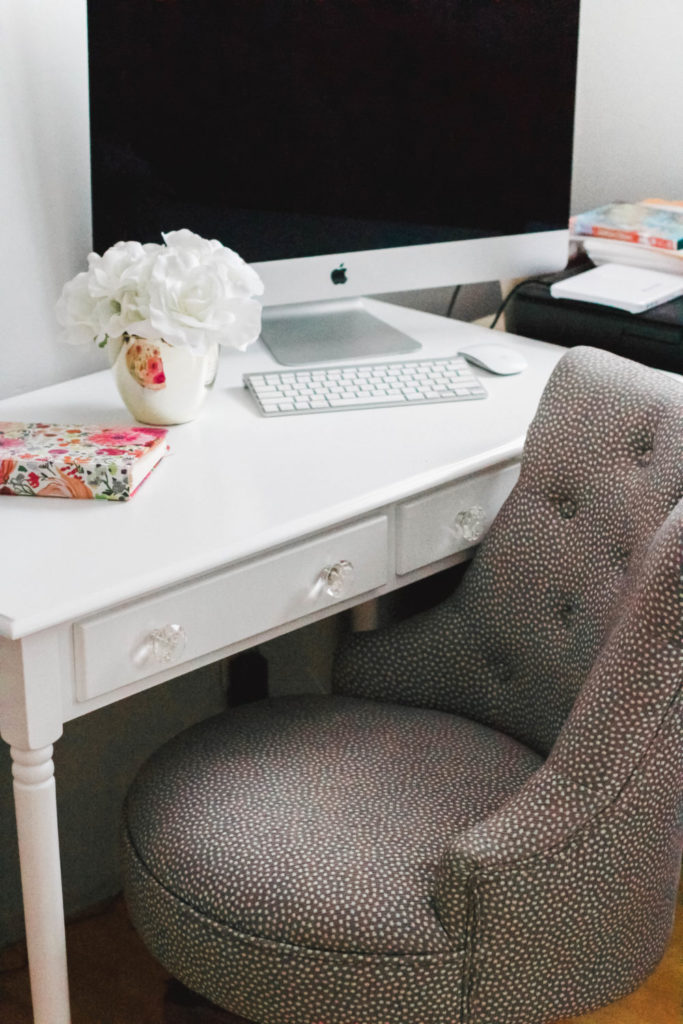 Home Office Furniture and Decor Details
Having only a few items on my desk makes it easier to work efficiently, with less clutter and a clear mind. This medium sized desk does the job. It will fit a few accent pieces, an agenda, and a 27″ desktop computer. You could fit a lamp as well, I just don't have a power bar yet to plug one in. Don't forget, I almost always have a cold–I mean warm–coffee to sip on.
And this chair. Tufted, swivel, adjustable, and comfortable. God is definitely a woman. I could sit on this baby all day long and work my butt off, without getting a sore butt. For extra lumbar support, place a pillow on the inner backing of the chair. Voila!
Office chairs can be costly, but this one will cost you a lot less when on sale online at Wayfair. Comfortable and functional is the way to go and there are so many colours and textures to choose from.
Similarly to the Ikea hack I did to the nightstand in my daughters' shared bedroom, I also swapped out the white drawer knobs to clear crystal knobs I found at a local vintage shop. My favourite knobs that are very similar in style can be found here, here, and here.

I hope this guest bedroom/home office inspires you to live a simple, clutter-free life as well! Let me know what you think.

Shop The Post

Shop Daybeds

Shop Desks

Shop Office Chairs