Have you ever wondered how to make healthy popsicles for you and the whole family? This recipe is so nutritious, made with real food, fresh ingredients, and tastes absolutely delicious!

Healthy Popsicles for Kids
If you are looking for a healthier alternative for your toddler or baby, and for yourself to enjoy as well — these popsicles will taste sweet and satisfying. Guilt free.
If you are looking for a healthy, refreshing snack that is ready instantly for your whole family to enjoy. This is it.
There's no need to buy freezies loaded with sugar with this healthy alternative summer treat. You will be pretty much be making your favourite smoothie and freezing it in a popsicle tray.
Super easy to make, no juice and no added sugar.
It's goodness on a hot summer day you can feel good about!
Smoothie recipes you'll love: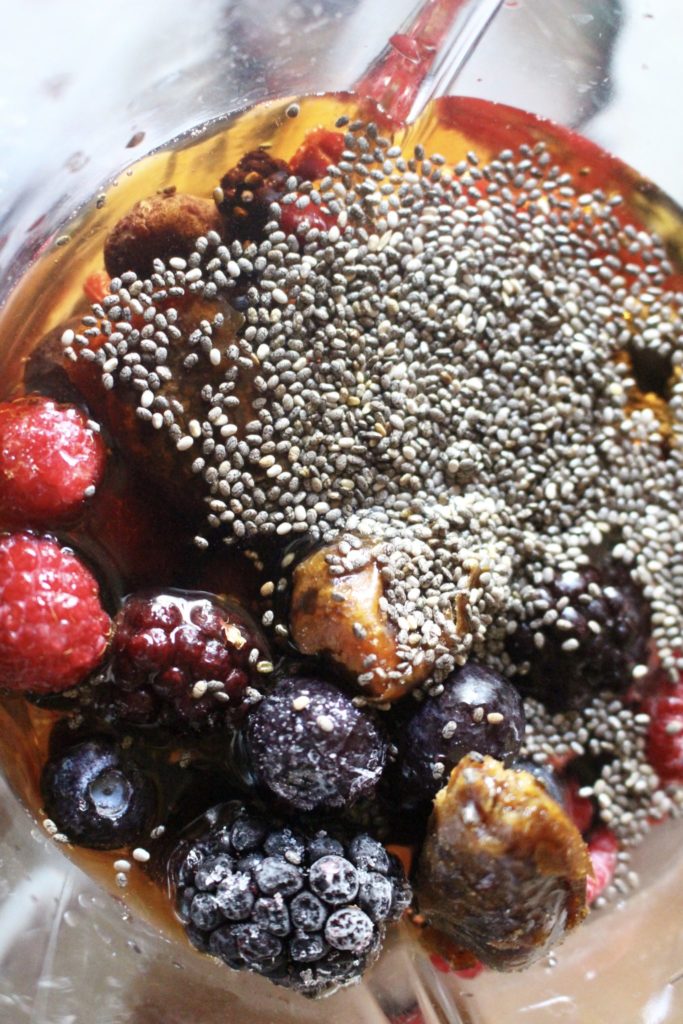 Berry and Chia Seeds Health Benefits
Chia seeds are the perfect ingredient to add to smoothies and popsicles because they are high in fibre, antioxidants, omega-3 fatty acids, iron, and calcium.
Flaxseeds are just as nutrient-rich and can be used instead.
Either or, whichever one you decide to use, is an excellent choice. They both promote heart and brain health, manage blood sugar levels, and aid in digestion.
These nutrients help our children develop strong bones, a strong immune system, to fight off free radicals, help with focus and concentration, brain development, and much more.
Berries on the other hand are high in nutrients as well. They protect against cancer, promote youthfulness, fight inflammation, and promote regular digestion. Tons of antioxidants and vitamins for a strong immune system.
---
Related: Boost Your Toddler's Immune System (E-Book + Bonus)
---
They are naturally sweet, so they help mask the taste of vegetables, like spinach, and other superfood ingredients you'd like to add that your kids won't notice.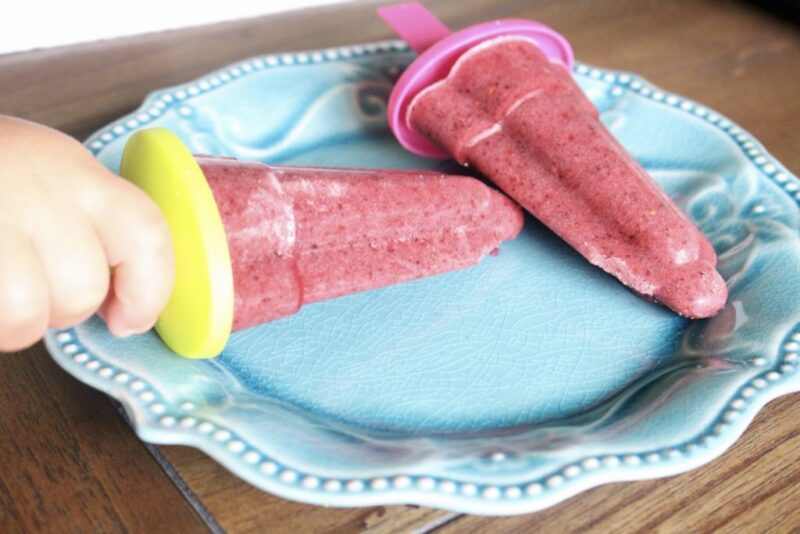 Smoothie Popsicles Made With a Blender
This recipe is vegan, gluten-free, dairy-free, and high in fibre and antioxidants. All you need is a blender and it takes little to no time at all to prepare. Once the popsicles are places in the freezer, they are ready to eat any time!
You don't need a fancy blender either. I used a classic beehive blender and it's literally only $60 bucks on Amazon!
The best part about these popsicles is that their flavour is sweet enough to give to the kids on a hot summer day while providing lots of energy, instead of a sugar high.
No Sugar Added
When I was preparing to make these popsicles I wanted to make sure they were sweet for the kids so they would like them and actually eat them. That's where the medjool dates and maple syrup come in.
I'm talking about pure Canadian organic maple syrup.
Naturally sweet goodness and no added sugar. Plus, extra fibre from the dates!
These sweeteners are optional, as the berries provide much sweetness on their own.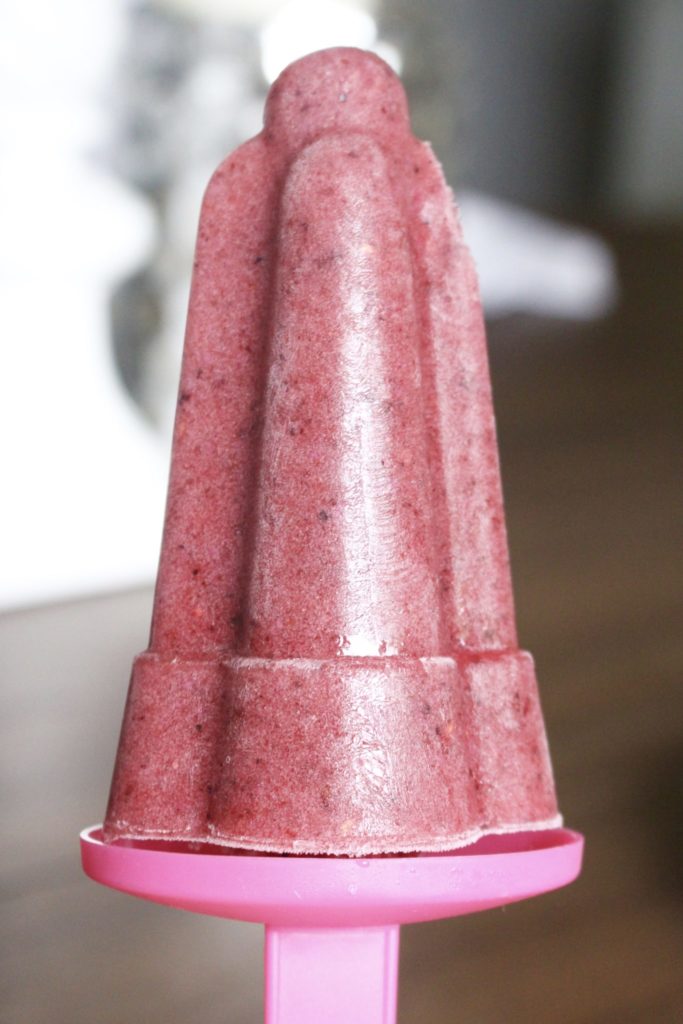 I hope you enjoy these nutritious popsicles that will keep you on the right track this summer. The fun part is, you can literally make them with any smoothie recipe you want.
What are your favourite popsicle flavours? Leave them in the comments below!
Michelle
More Summer Popsicle Recipes:
Berry and Chia Seed Popsicles
A nutritious smoothie recipe for the whole family. Kid friendly, vegan, gluten-free, paleo, and all you need is a blender!
Instructions
Mix all of the ingredients in a blender until smooth.
Nutrition
Calories:
56
kcal
|
Carbohydrates:
12
g
|
Protein:
1
g
|
Fat:
1
g
|
Saturated Fat:
1
g
|
Sodium:
3
mg
|
Potassium:
115
mg
|
Fiber:
2
g
|
Sugar:
8
g
|
Vitamin A:
24
IU
|
Vitamin C:
2
mg
|
Calcium:
18
mg
|
Iron:
1
mg
Shop What You'll Need: