Piña Colada Popsicles are creamy, healthy, refreshing, and extremely easy to make with only 3 ingredients involved! Just add rum or keep it virgin for kids!

Healthy Piña Colada Popsicles
HELLO SUMMER! Welcome to saving money and saving yourself from store-bought sugary snacks! For you and for the whole family.
Skip on the sugar-filled ice pops, freezies, ice cream, and make your own refreshingly healthy and delicious homemade pops like these piña colada popsicles.
They are naturally sweet, no sugar added, and dairy free. No bloating, no crashing, just creamy popsicles to enjoy on a hot summer day.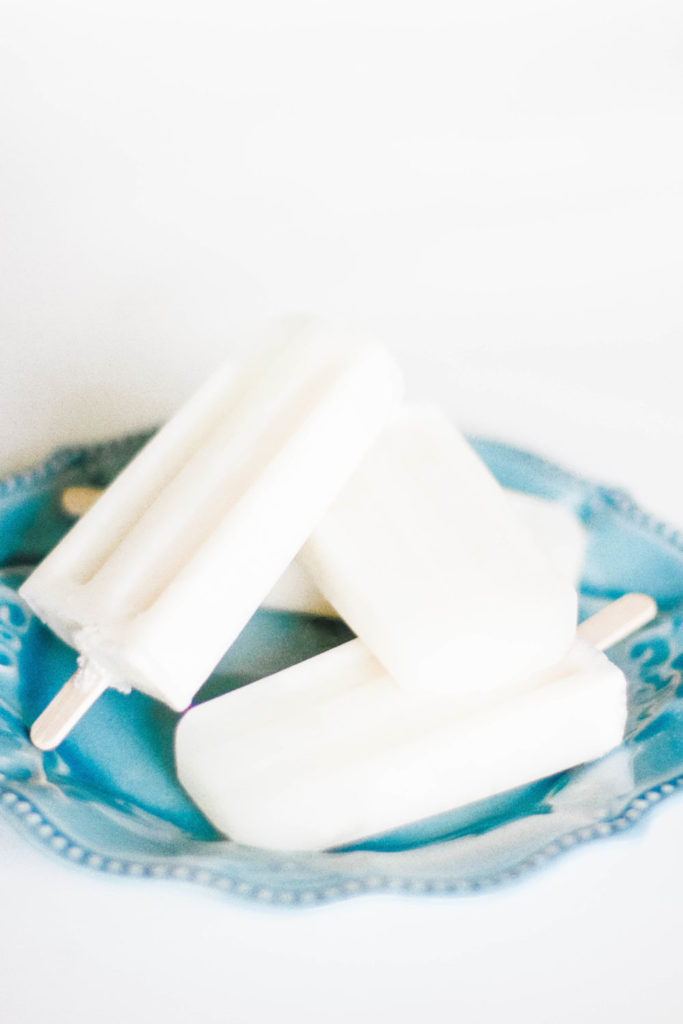 Piña Colada Ingredients
The other day, our local grocer ran out of coconut cream, so I opted to try this recipe with coconut milk and it's just as good!
And since piña coladas involve pineapple juice, you can also throw in some fresh or frozen pineapple chunks in the mixture to blend together.
Pineapples themselves are already super sweet and packed full of vitamins!
Then, there's the rum. You can use white rum, dark rum, or both!
Virgin Piña Colada Popsicles For The Kids
All you have to do is skip on the rum, of course!
Simply blend the coconut milk or coconut cream and pineapple juice in a blender.
Add the drink mixture to popsicle molds and freeze for at least an hour.
They're super sweet because of the pineapple juice and again, no sugar added.

Popsicle Molds From Amazon
These popsicle molds will give you full sized popsicles, with the same shape and indents as the popsicles you'd find in the grocery store.
No one will know the difference!
I used the same molds to make these healthy fudgsicles for the kids, and they are obsessed!

Ice Pops for Summer
Whether you are by the pool or relaxing on the patio this summer, get to the kitchen and make these popsicles quick so that they're ready in a few hours.
Pack them in a cooler with ice and bring them to the beach. Serve at BBQ's or at summer parties. They are the perfect dessert after dinner and for any occasion.
How to Make Piña Colada Popsicles
To make piña colada popsicles you'll need large popsicle molds like these, or these.
You'll need a can of coconut cream (recommended) or coconut milk will work too, 3/4 cup of pure pineapple juice, and 2-4oz of white and dark rum.
Skip the rum if you are making these for the little ones.
Double up on the rum if you're feeling wild, because, summer!
Blend the ingredients in a blender, pour into your ice pop molds and freeze for at least one hour. That's it!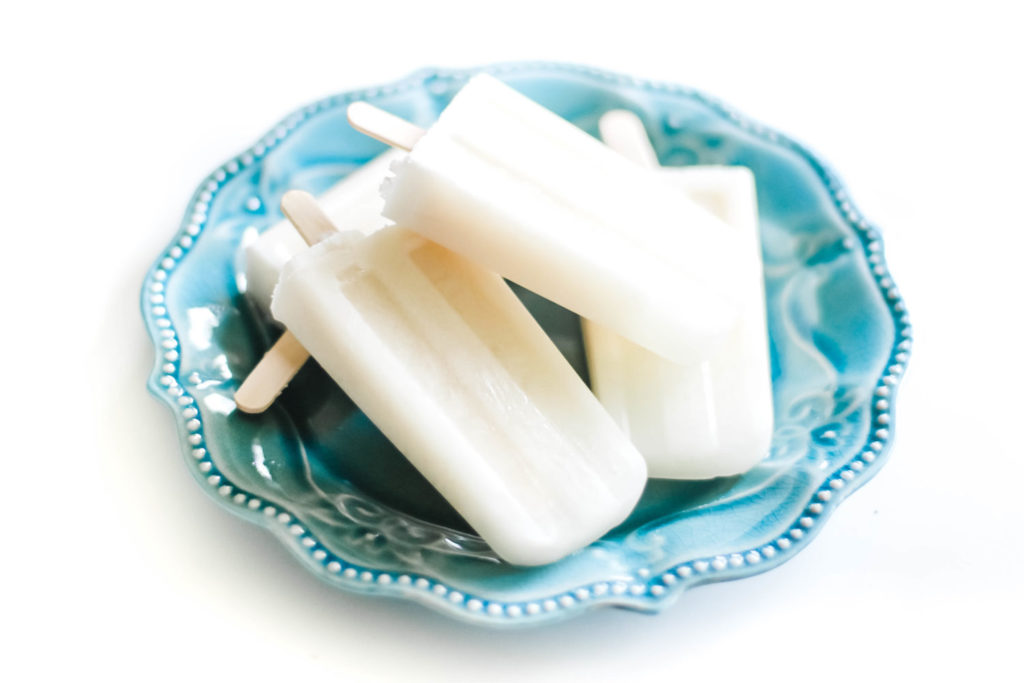 More Refreshing Summer Recipes:
See you at the beach!
Made this recipe? Tag us on Instagram! I'd love to see your creations.

Piña Colada Popsicles
Instructions
Using a shaker or a pitcher, add in all ingredients and mix together.

Pour into popsicle molds and freeze for 6-8 hours or overnight.
Shop what you'll need: