Keto Shake 'N Bake Chicken is the tastiest no breading chicken dinner recipe that's easy to make, perfectly seasoned, and will aid in weight loss! Low carb, paleo, and whole 30 friendly.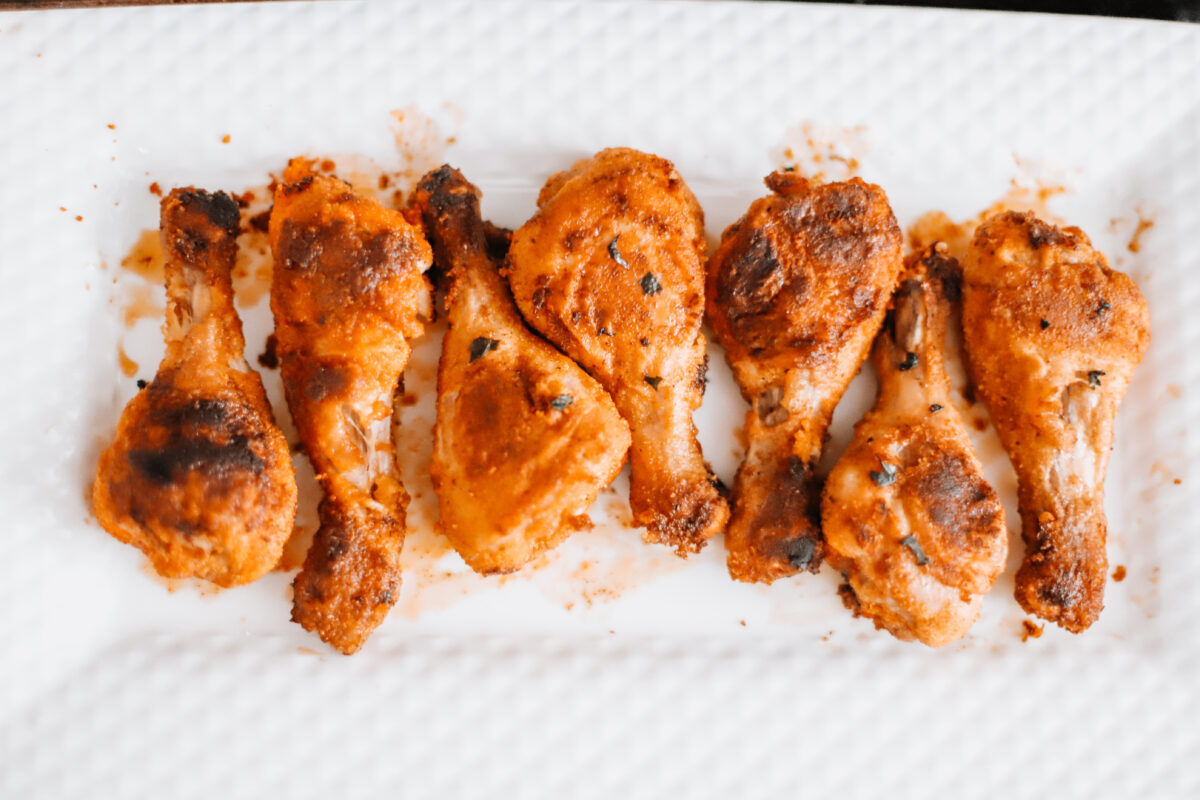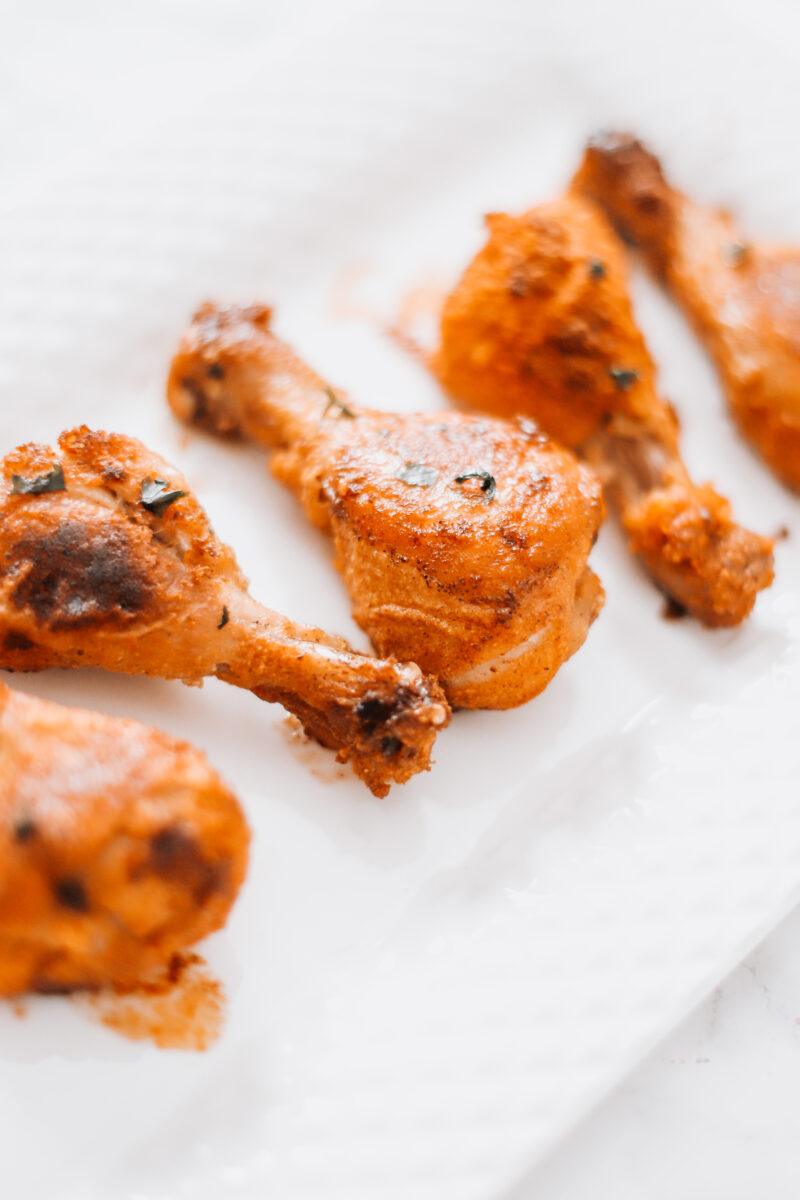 Keto Shake 'N Bake Chicken
My childhood favourite. Shake 'N Bake chicken growing up was so delicious and easy to make for quick weeknight dinners. Hey, that was in the 90's, when we didn't care how much bread/carbs we consumed!
Remember how you didn't even need an egg for coating? You just shake the chicken in a bag with the pre-seasoned blend and bake!
Talk about easy.
We all know those classic flavours of Shake 'N Bake breaded and seasoned chicken are so, so deadly good! So why not copy and tweak a few things to make it homemade and more health conscious?
It is actually super easy to change your favourite dish into one that actually doesn't involve gluten and breadcrumbs.
This will work for pork and veal, too!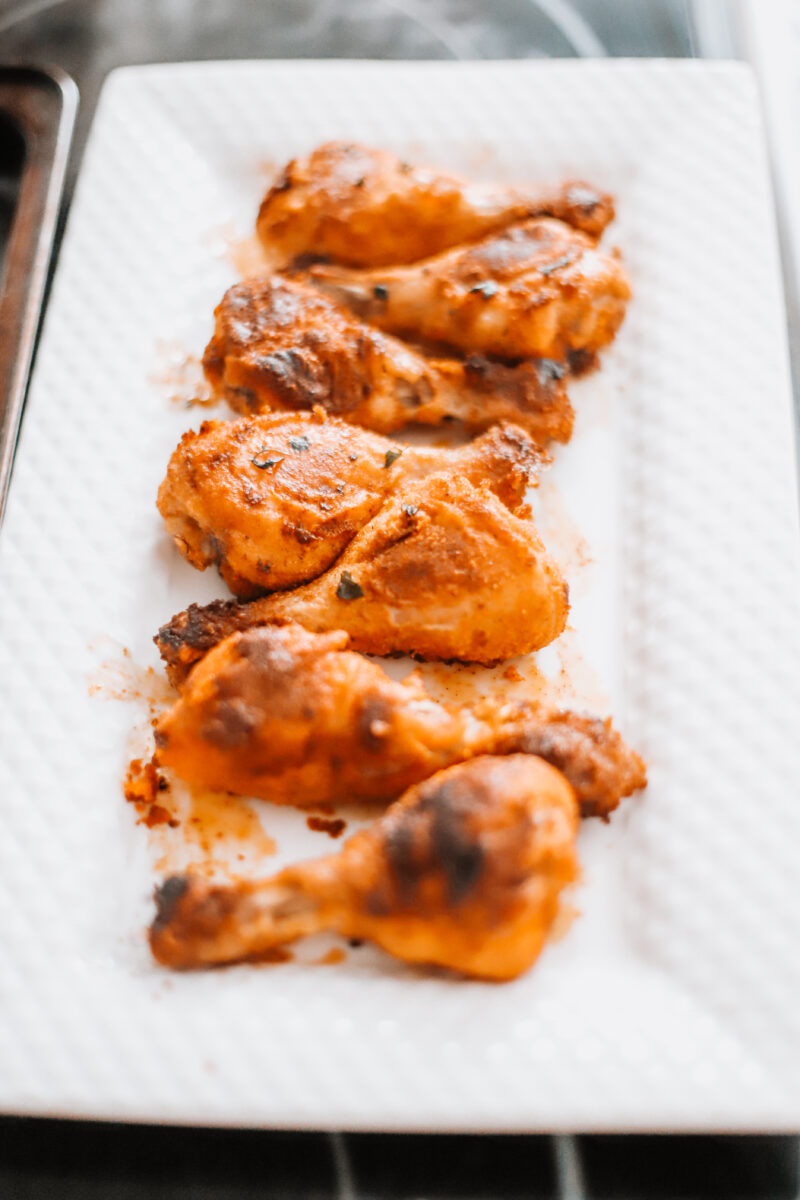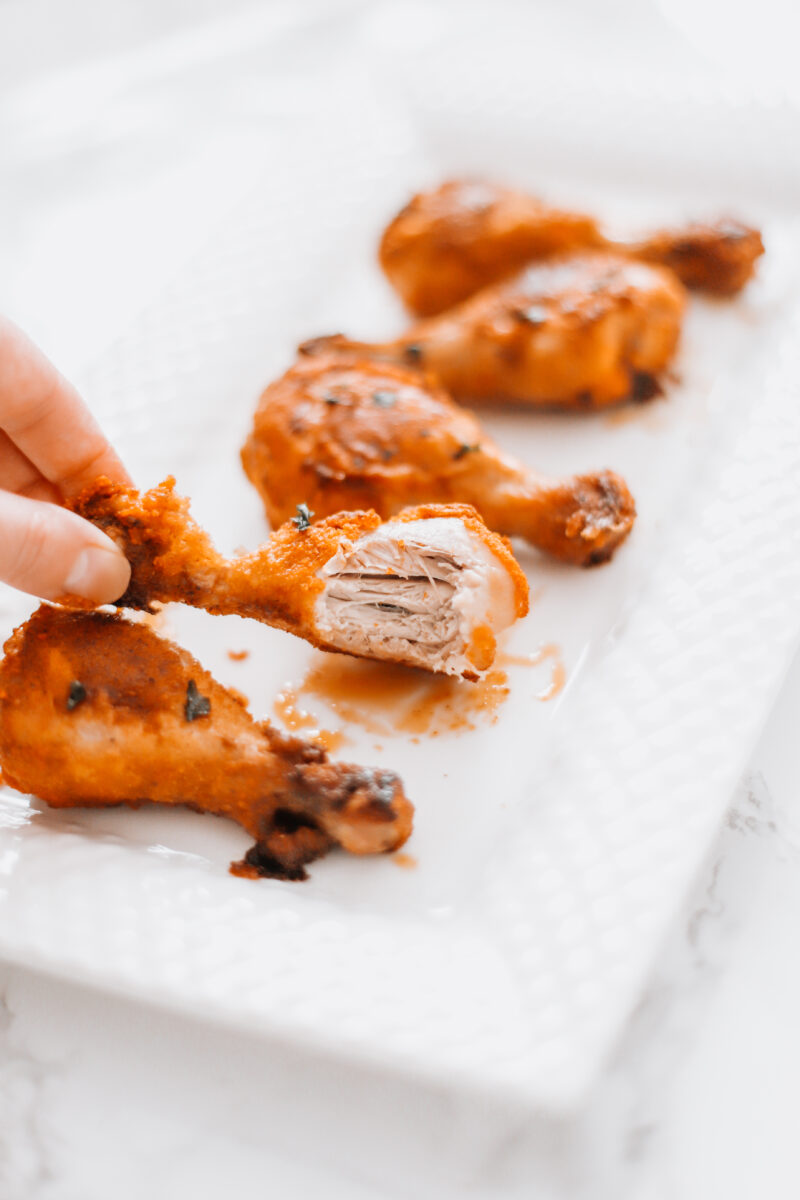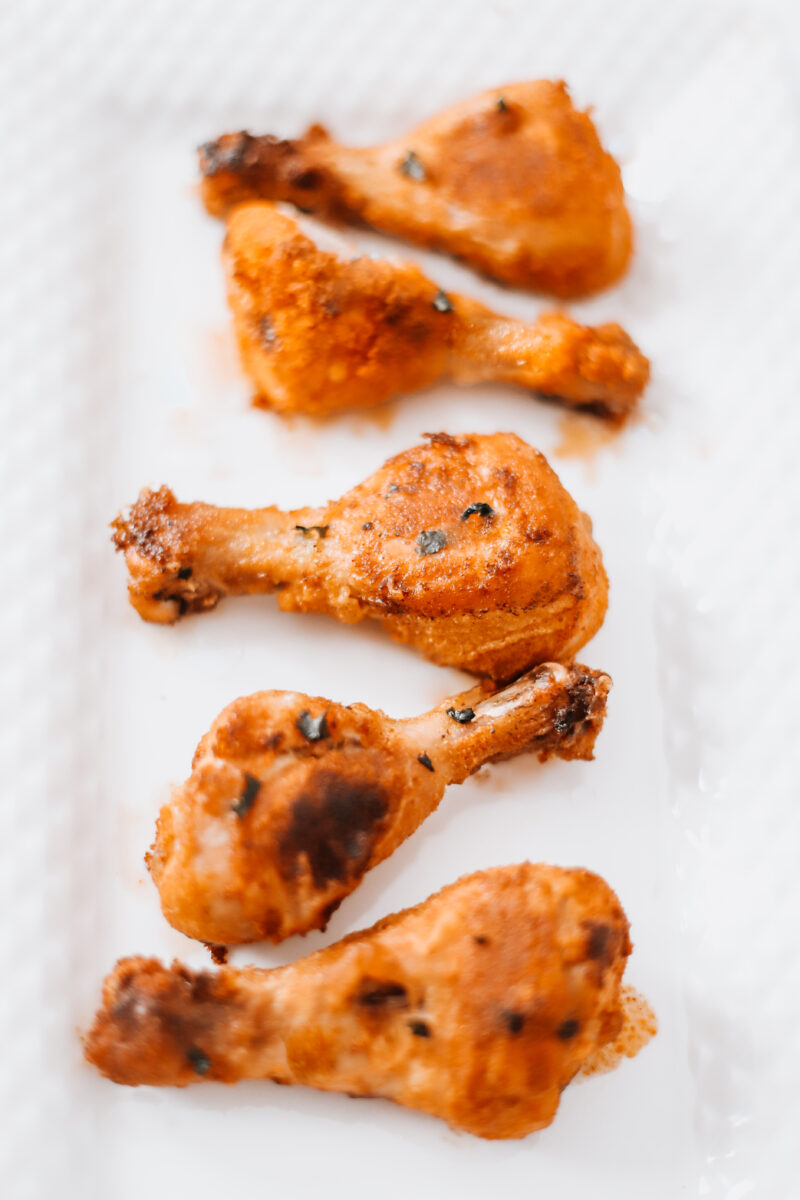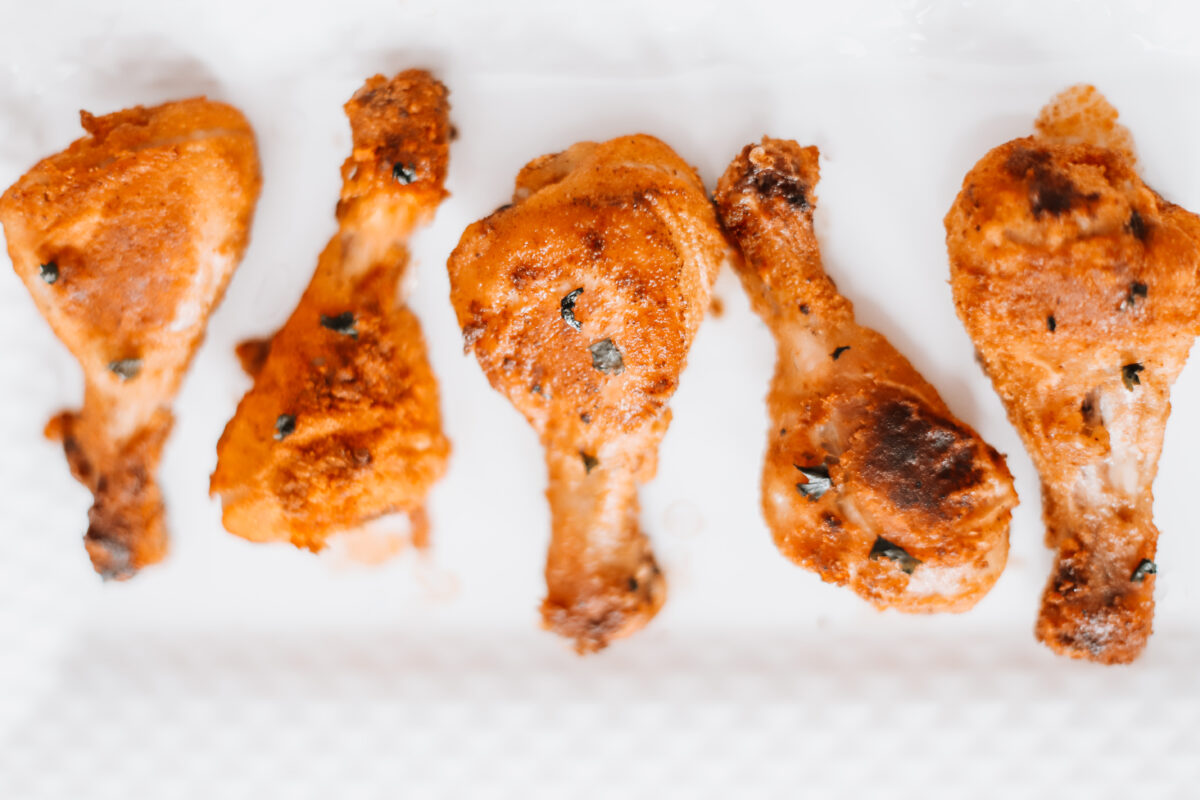 Homemade Shake and Bake Seasoning Ingredients
This easy recipe is quick to prepare and oven-baked for perfection.
There's no getting it wrong.
You'll need:
Give it a quick stir in a bowl.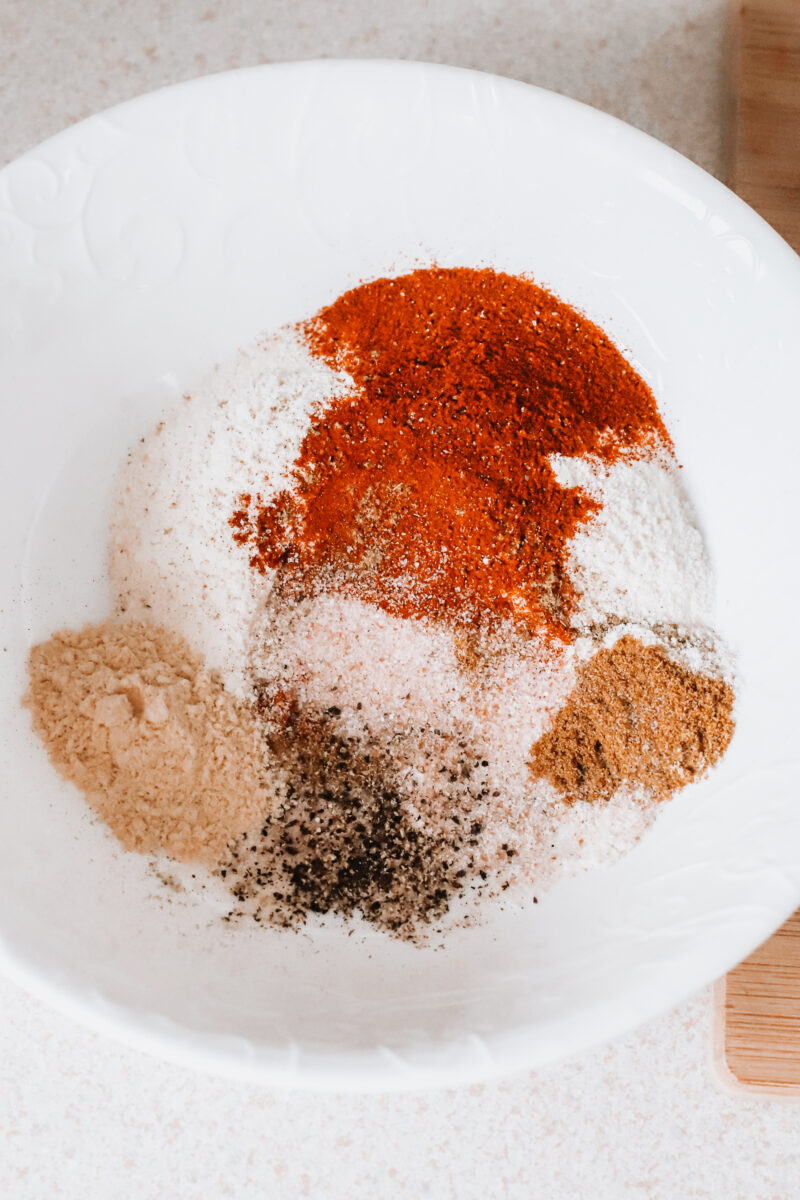 Will You Taste The Coconut Flour?
With this specific recipe blend of spices, you should not get even a hint of coconut in regards to taste.
This is thanks to all of the bold seasonings that garner a delicious bold taste, one that you'll want to go back to every time!
I recently posted about 10 Easy Swaps to Eliminate Toxins for a Non-Toxic Home and one of the tips is to eliminate consuming foods that have been sprayed with pesticides. Always try to buy organic!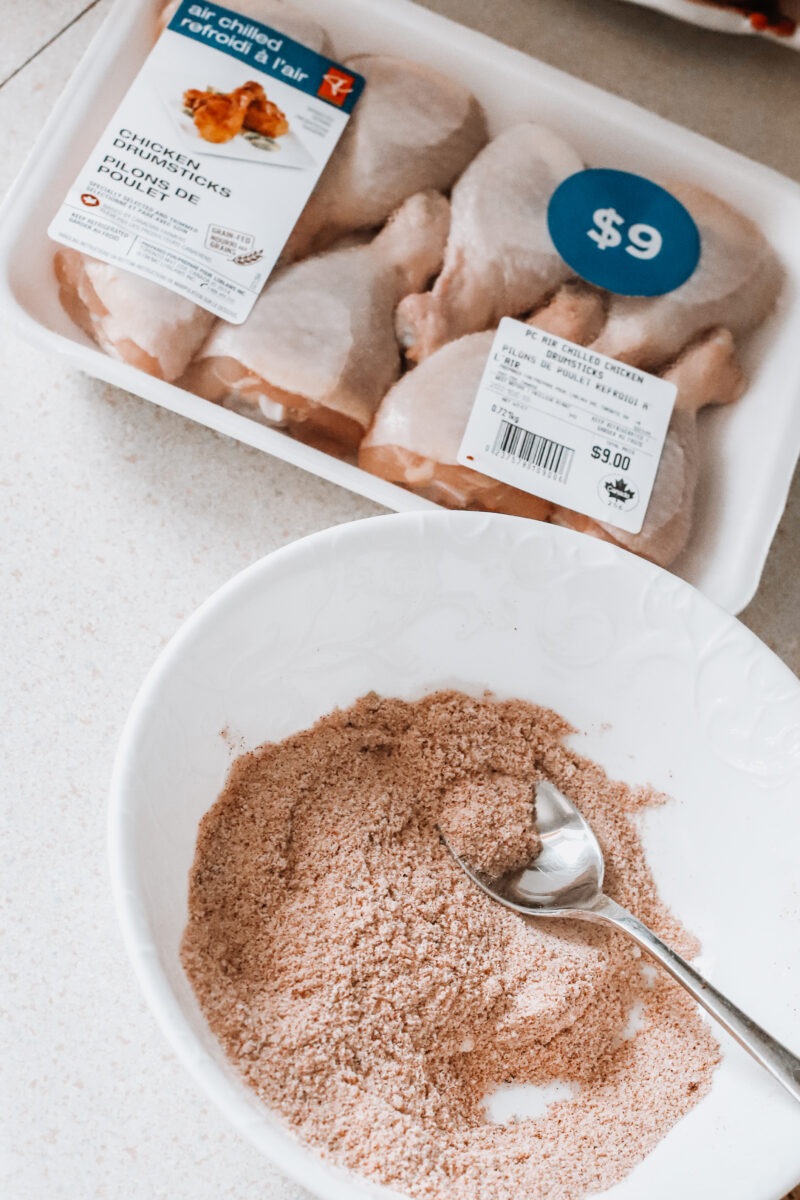 How to Bake Keto Breaded Chicken
Once you have your seasoning blend ready to rock, all you have to do is:
Pour seasoning into a large zippered bag.
A few at a time, place your chicken drumsticks in the bag, seal the bag, and shake to fully coat the chicken.
Place all coated drumsticks on a baking sheet lined with aluminum foil.
Drizzle with a generous amount of olive oil.
Bake at 450 for 45-50 minutes, turning halfway through.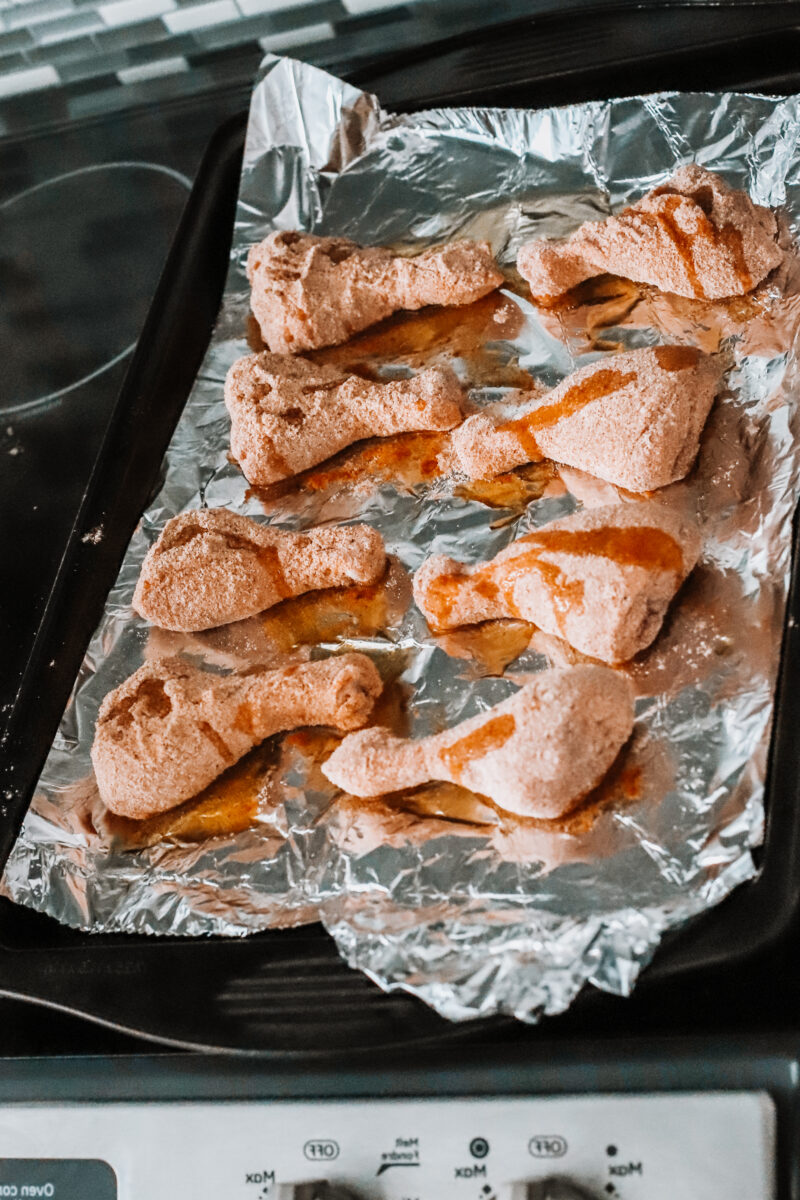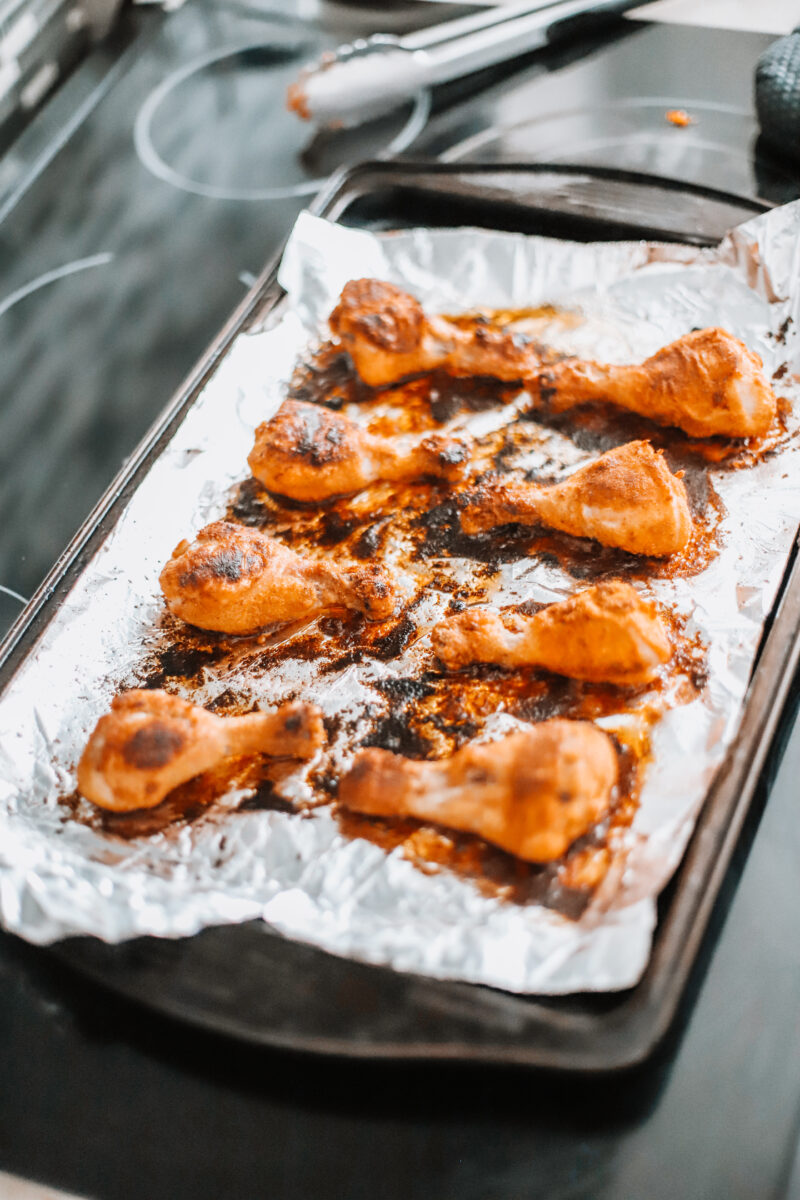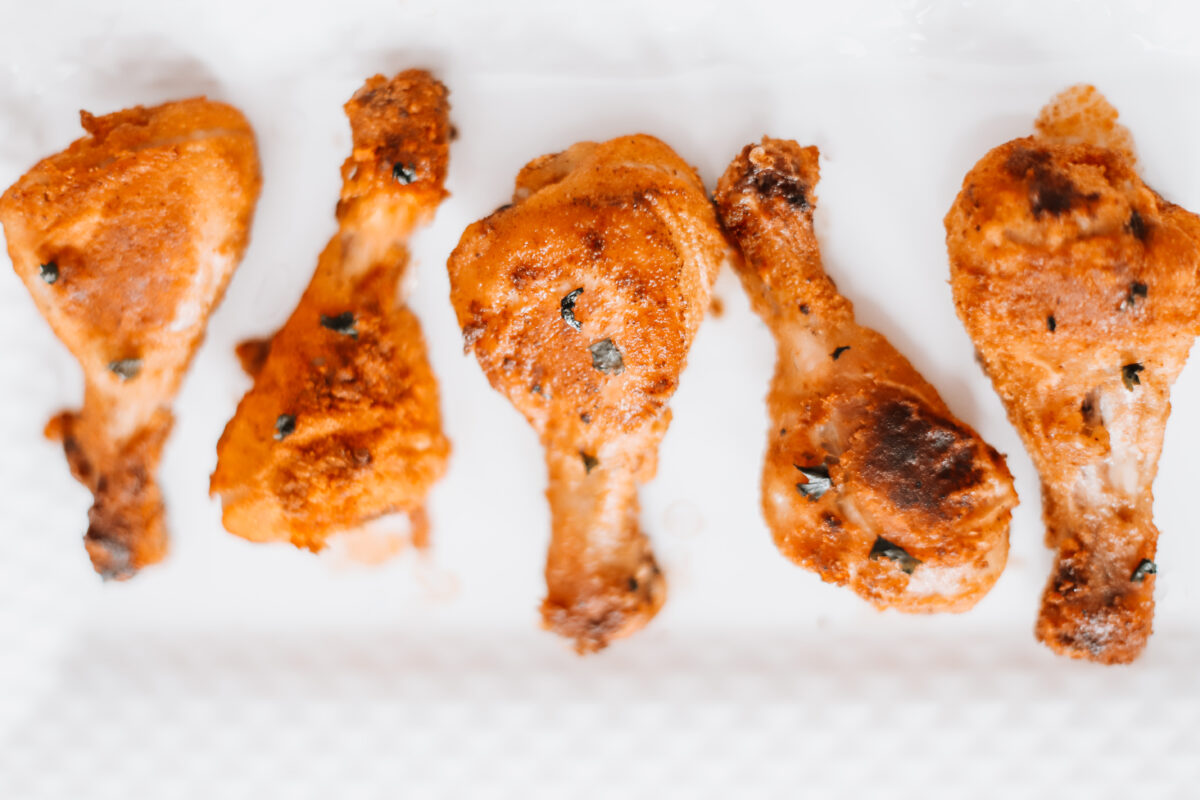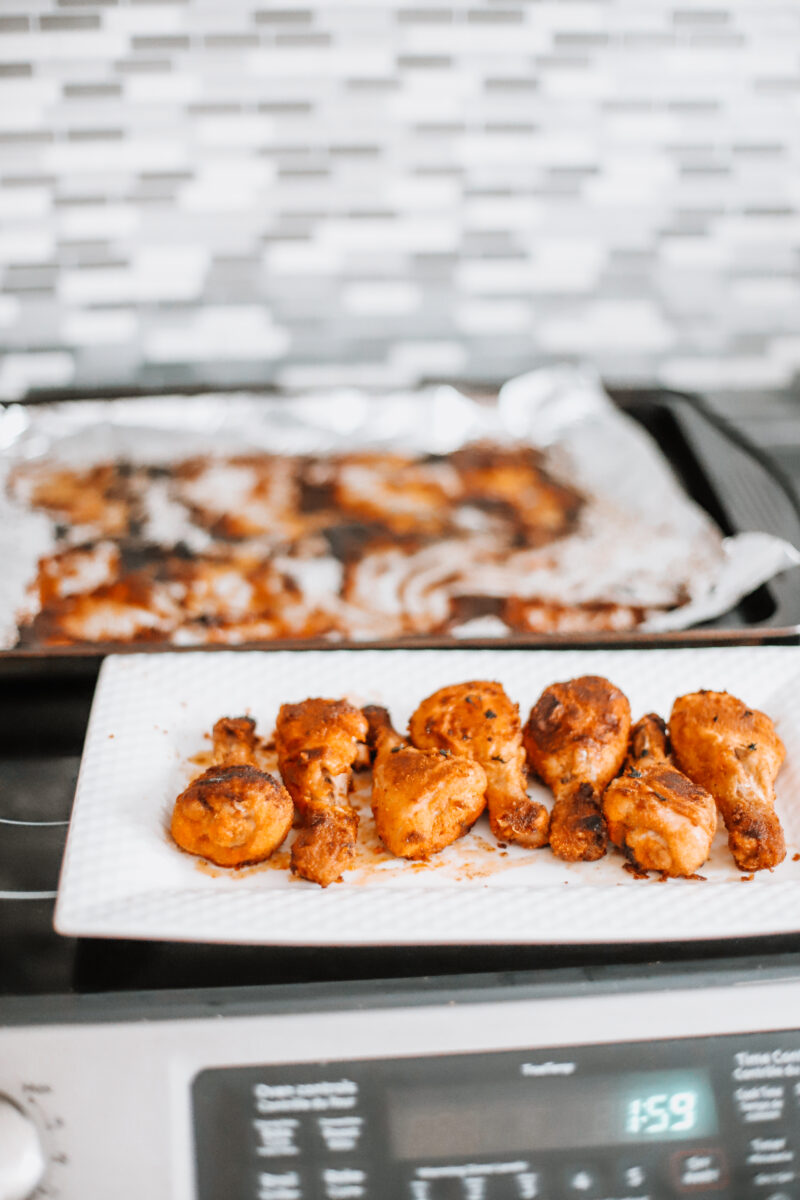 The best part about this recipe is the easy clean-up!
Discard the bag after seasoning, and throw the foil out after baking. No need for scrubbing the baking dish after a long day.
Enjoy these mouthwatering, crispy chicken drumsticks while staying on track with a keto or low carb lifestyle! Enjoy.

More Chicken Recipes You'll Love:
Keto Shake 'N Bake Chicken
The tastiest DIY keto shake 'n bake chicken recipe made with a gluten-free breading seasoning blend! GF, low carb, paleo, whole 30 friendly.
Instructions
Add flour and spices to a bowl and mix to combine. You can coat chicken in the bowl by hand, or you can transfer the seasoning blend into a large zippered bag (or reusable bag), seal, and shake the chicken inside to fully coat.

Place seasoned chicken evenly spaced on your baking sheet. Drizzle generously with olive oil on each piece.

Bake for 50 minutes, flipping drumsticks halfway through.

Serve immediately or refrigerate (great for meal prepping) for about 4 days, or 6 months in freezer.
Notes
1 drumstick is approximately 2 net carbs
Nutrition
Calories:
188
kcal
|
Carbohydrates:
5
g
|
Protein:
15
g
|
Fat:
12
g
|
Saturated Fat:
3
g
|
Polyunsaturated Fat:
2
g
|
Monounsaturated Fat:
5
g
|
Trans Fat:
1
g
|
Cholesterol:
70
mg
|
Sodium:
677
mg
|
Potassium:
194
mg
|
Fiber:
3
g
|
Sugar:
1
g
|
Vitamin A:
286
IU
|
Vitamin C:
1
mg
|
Calcium:
14
mg
|
Iron:
1
mg
ShopWhat You'll Need