One of the greatest joys for children is to mimic what grown-ups do, like driving around in their very own ride-on toy!
Battery powered ride-on cars may be on the expensive side, but are definitely worth every penny when it comes to the development of a child's psychomotor, cognitive, and social skills.
With a wide variety of toy vehicles on the market, this buying guide will make it easy to choose the best one for your little one(s).
This post contains affiliate links for your convenience.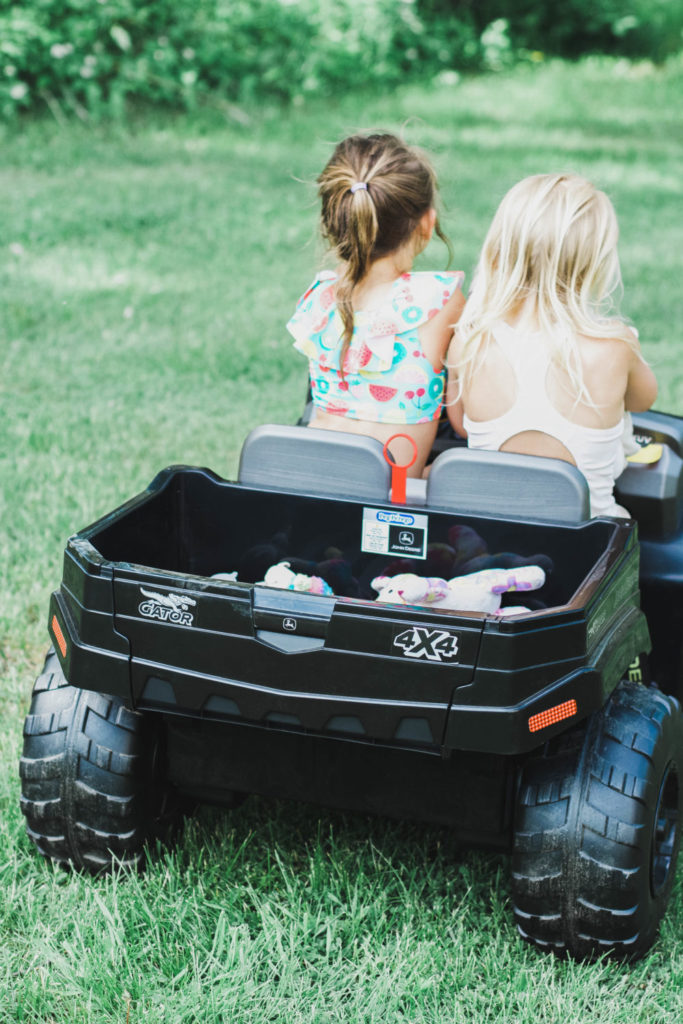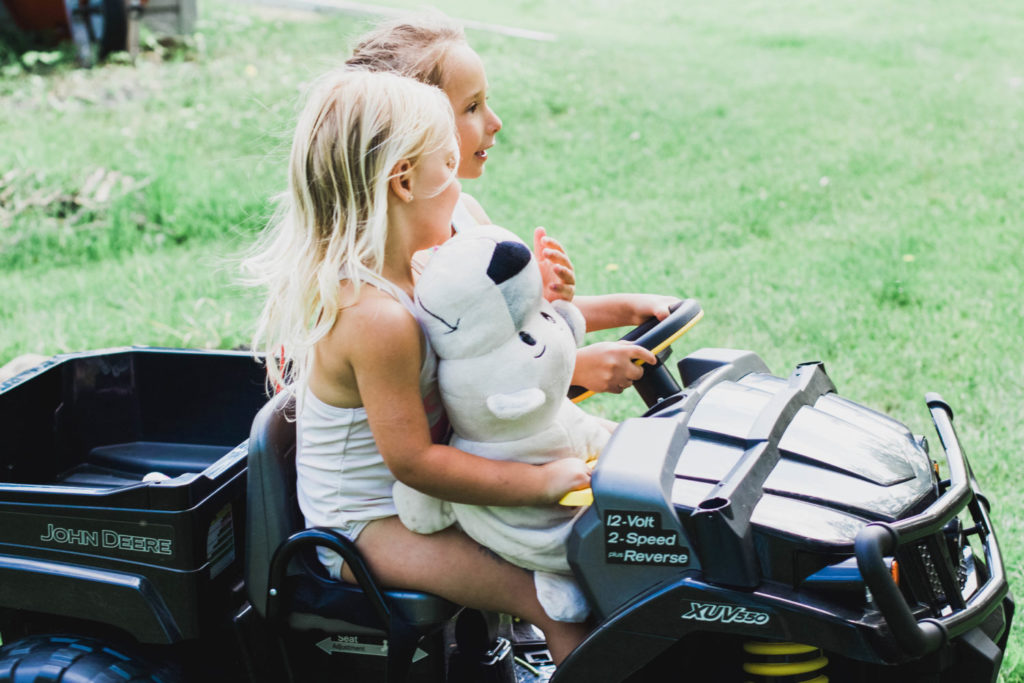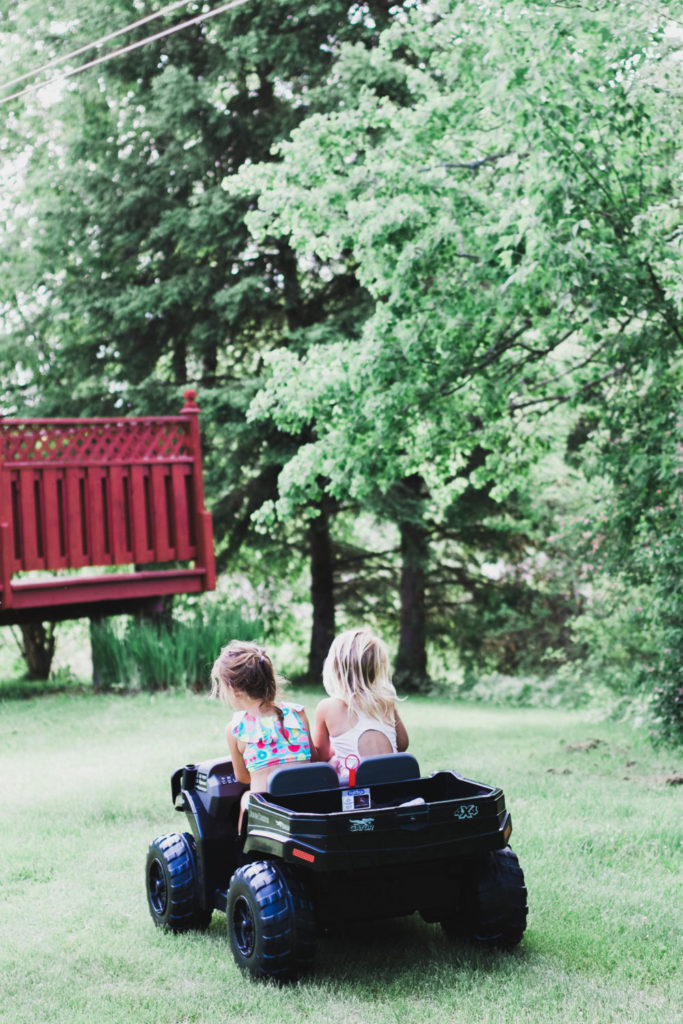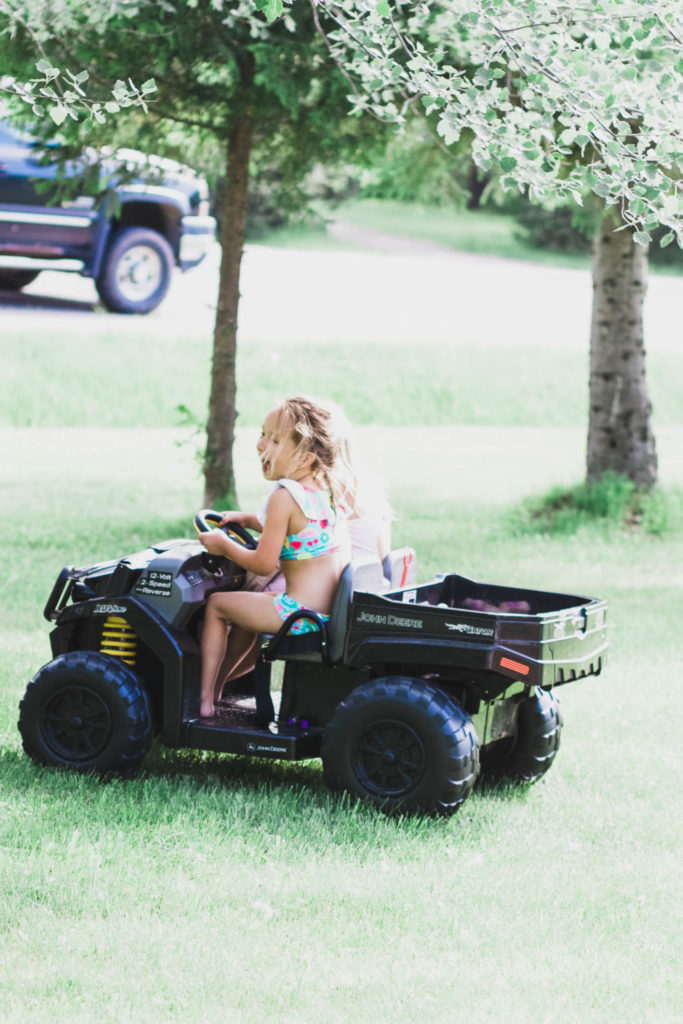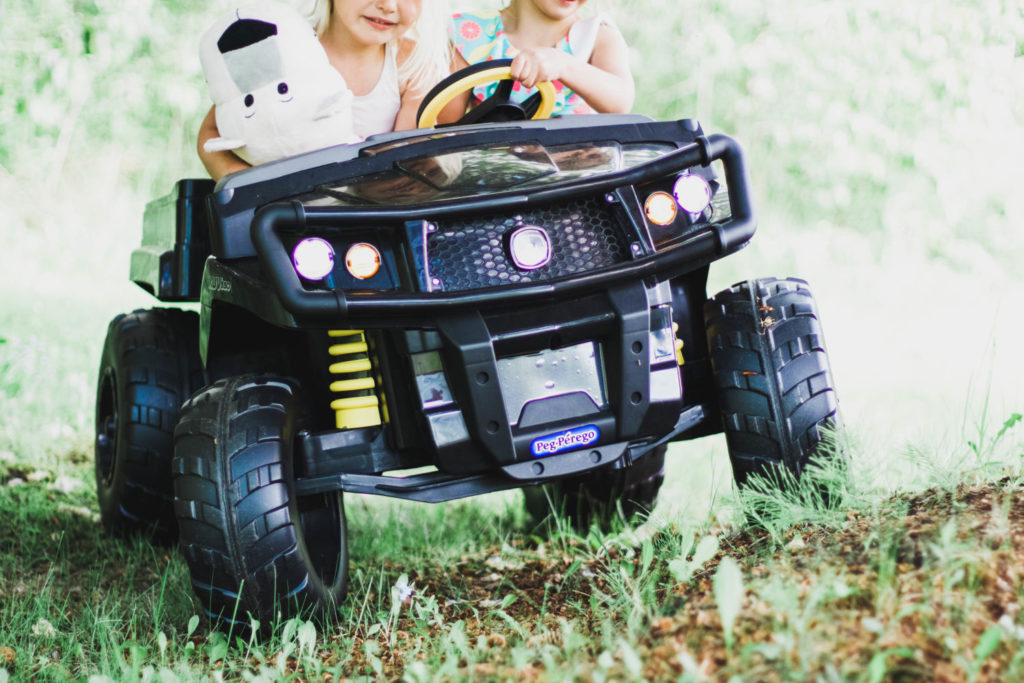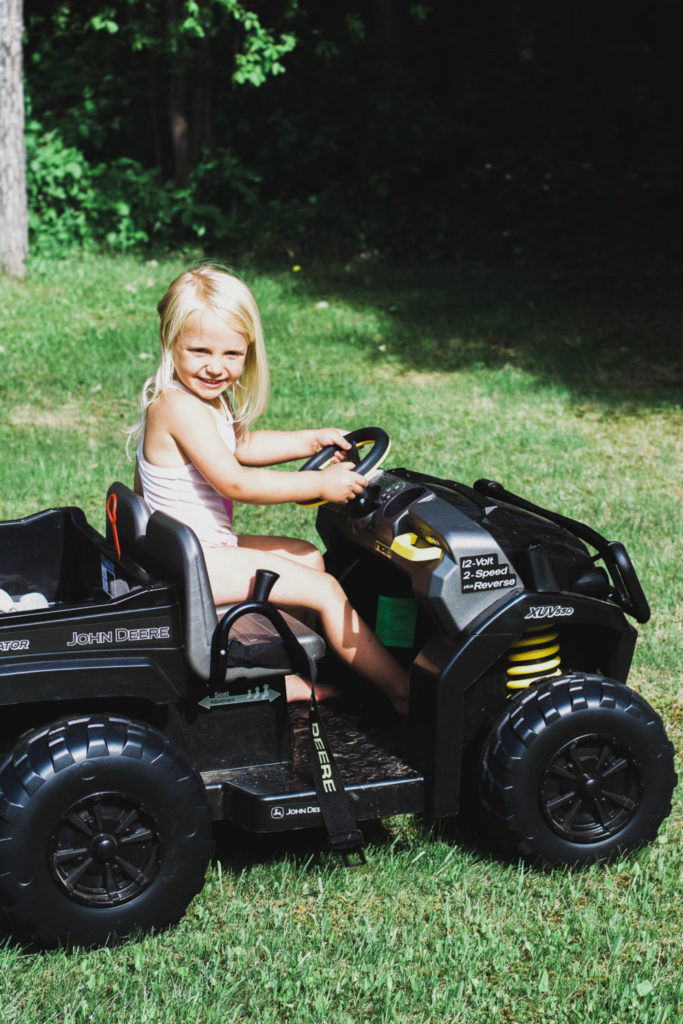 The Best Outdoor Toy for Kids
A ride-on is the ultimate birthday gift or Christmas present. Which ever you choose the occasion to be, make sure it's a surprise! Maybe even catch their reaction on camera too!
As a child, I've always dreamed of having my own toy car — a barbie jeep to be specific — and now that I'm a parent, I don't want my girls to miss out on all the fun!
12V Ride-on Toys
Not only is a ride-on great fun, it's a great investment (toy wise).
Our Peg Perego John Deere Gator XUV is suitable for 3-8 years of age range, and has a weight capacity of 130 pounds.
When your children finally grow out of it, you can easily resell it to another family.
Ride-on Replacement Battery
When purchasing a battery powdered car, look at the battery voltage.
A 12V (volt) or 24V battery, which means more power. The more weight it can handle and the more power it has over rough terrain. This is something to consider if you have a larger property.
If you live in the city and plan to have your kids ride on pavement and sidewalks, you can settle on less voltage. A ride-on with a more powerful battery will also have faster speeds which is great for country living. Ours goes up to 4 ½ mph!
Keep in mind when you have two children, the battery dies faster than with only one rider. Also, its battery can be drained quickly if not taken care of properly.
Always follow the battery's tips for life expectancy and winter storage.
Tips to Extend The Lifespan of The Battery
You should never run the battery when you realize it is low.
Never charge it for longer than 30 hours.
Charge it fully before storing.
During the winter months when the toy is not in use, charge the battery every three months.
Try to keep it warm and indoors during the winter months or on colder days.
I recommend purchasing a second battery to keep the fun going for hours! Simply charge one while using the other.
Be sure to purchase the correct battery for your specific ride-on vehicle model, as they differ in size, chargers, and connecting cables.
More Buying Guides You'll Love: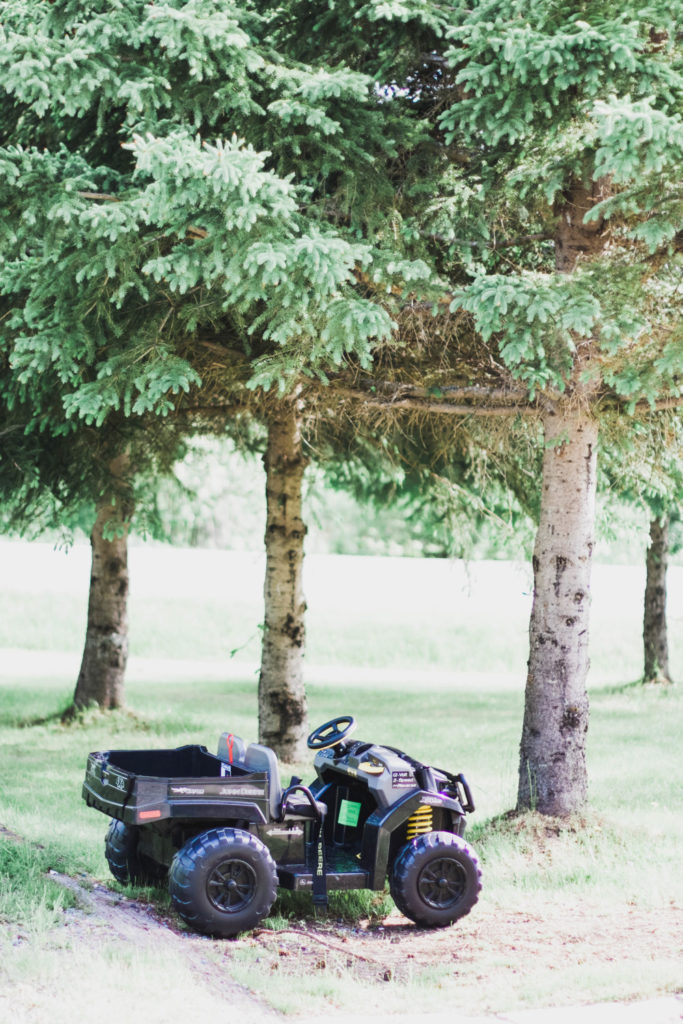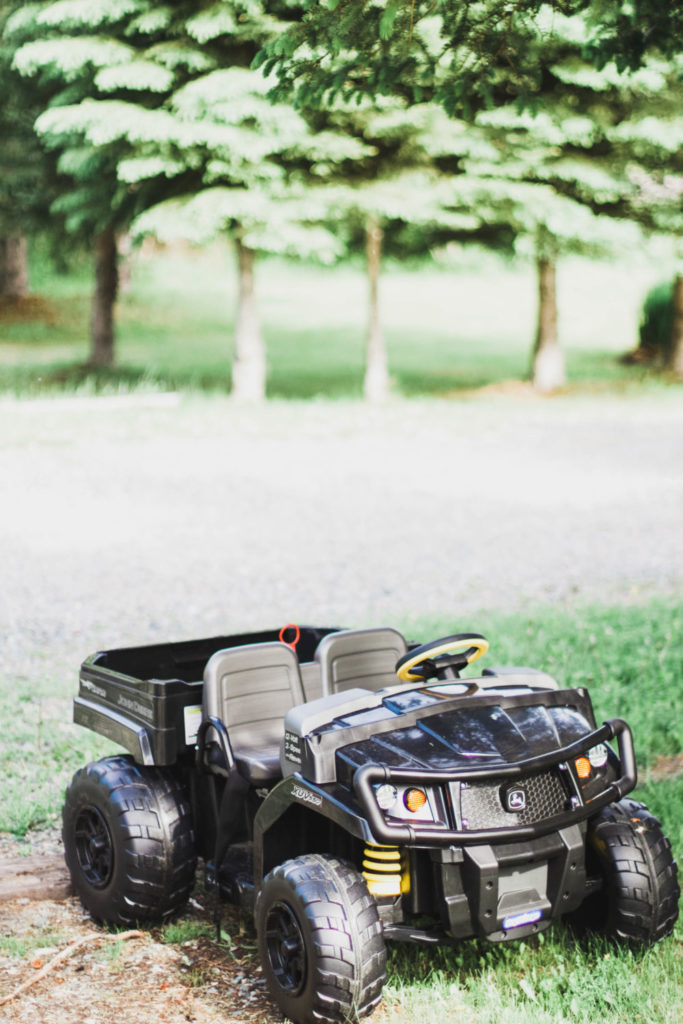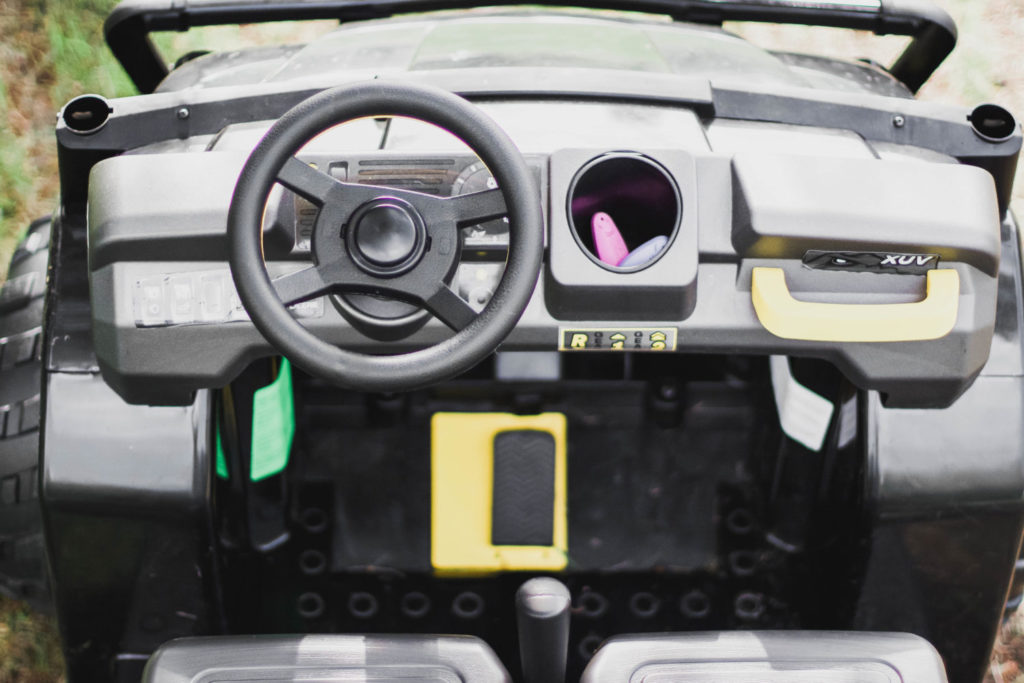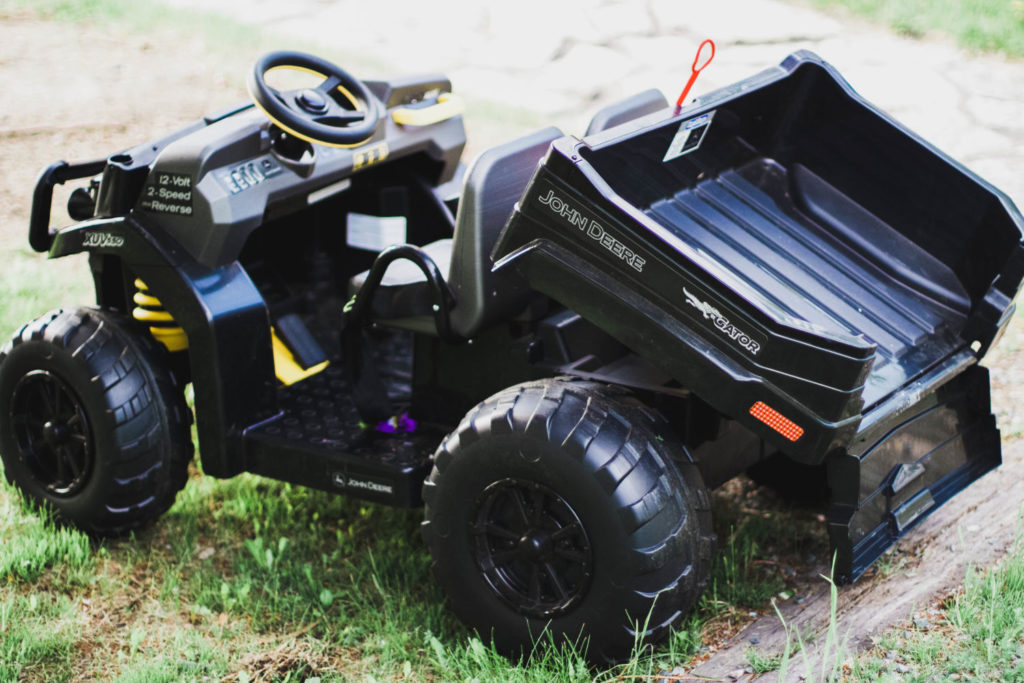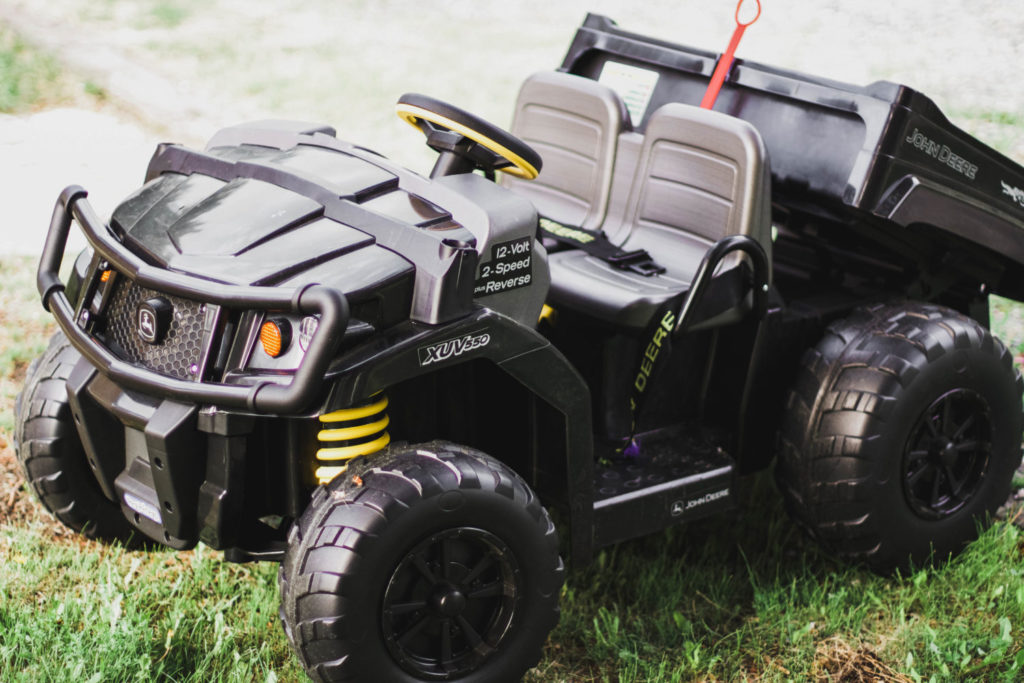 Which Electric Ride-on Toy to Buy?
Car, jeep, truck, or tractor? Most ride-on cars have wheels on the smaller side and are made of plastic.
For better traction on grass and hard surfaces, go with a Jeep, like the Fisher Price Power Wheels, a truck like the GMC Sierra, or a tractor like the Peg Perego John Deere tractor.
Look for a ride-on that has a two speed shifter with reverse. Like our John Deere Gator two seater, it has a second speed lockout, which means parents can keep the car on low speed as an option for beginner drivers or for safety.
Luxury Ride-on Cars
Some electric toy cars have flashy features like MP3 player connection and speakers, pre-programmed songs, LED lights, and more. This depends on your child's preference, but we based ours on functionality.
With a sporty look and dump in the back that has it's own weight capacity, we personally chose the Gator's rugged features over anything else. How sweet it is when they gather sticks and twigs in the back and transport their load to the fire pit. I love it!
The Top Ten Battery Powered and Electric Ride-on Toys
10. Power Wheels Fisher-Price Barbie Jammin' Jeep Wrangler (2 seats)


9. Best Choice Products 12V Ride On Car Truck (1 seat)


8. Best Choice Products ATV Quad (1 seat)

7. Peg Perego Polaris Outlaw (1 seat)

6. Peg Perego Polaris RZR 900 (2 seats)

5. KidsVip UTV Eva Edition (2 seats)

4. Rollplay GMC Sierra Denali (2 seats)


3. Peg Perego John Deere Ground Force Tractor with Trailer

2. Peg Perego John Deere Gator XUV (Ours is the Midnight Black Edition)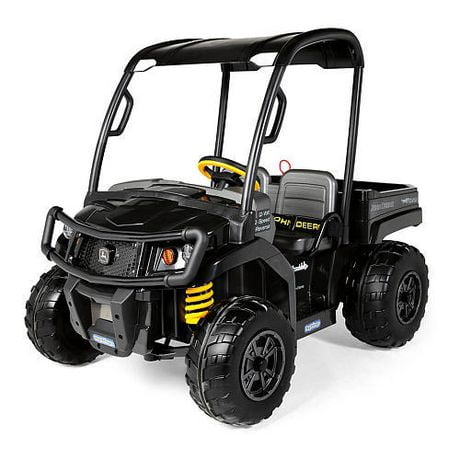 1. Polaris Sportsman 850 Camo (2 seats) AND a 2020 Two Seater with a remote control for parents!
The Polaris Sportsman is pretty badass for you little ones! It's sturdy, rugged and can go all the way up to 7 km/hour!
This 2020 two seater also made it to number one because it's flashy and modern, being monochrome with its white and black exterior. Plus, so many neat features the kids will love.
It has all of the features as the John Deere Gator plus the sound features like the MP3 player, bluetooth, leather seats, horn, LED lights, and it includes a remote with a "STOP" button for parents to control it.
I hope this list comes in handy for you when deciding what to buy. Now tell me, which one would your kids love?!