This delicious and creamy homemade eggnog will save you money this holiday season and keep you on track. A low calorie, sugar free and dairy free festive drink that's high in nutrients!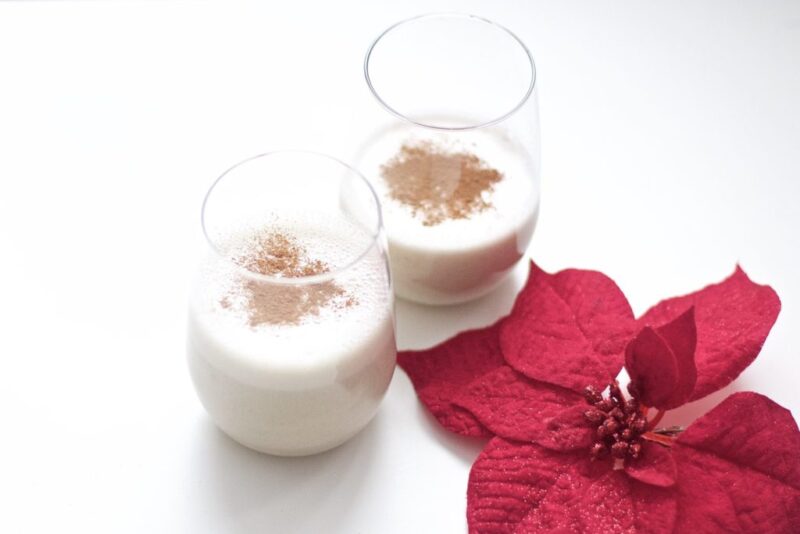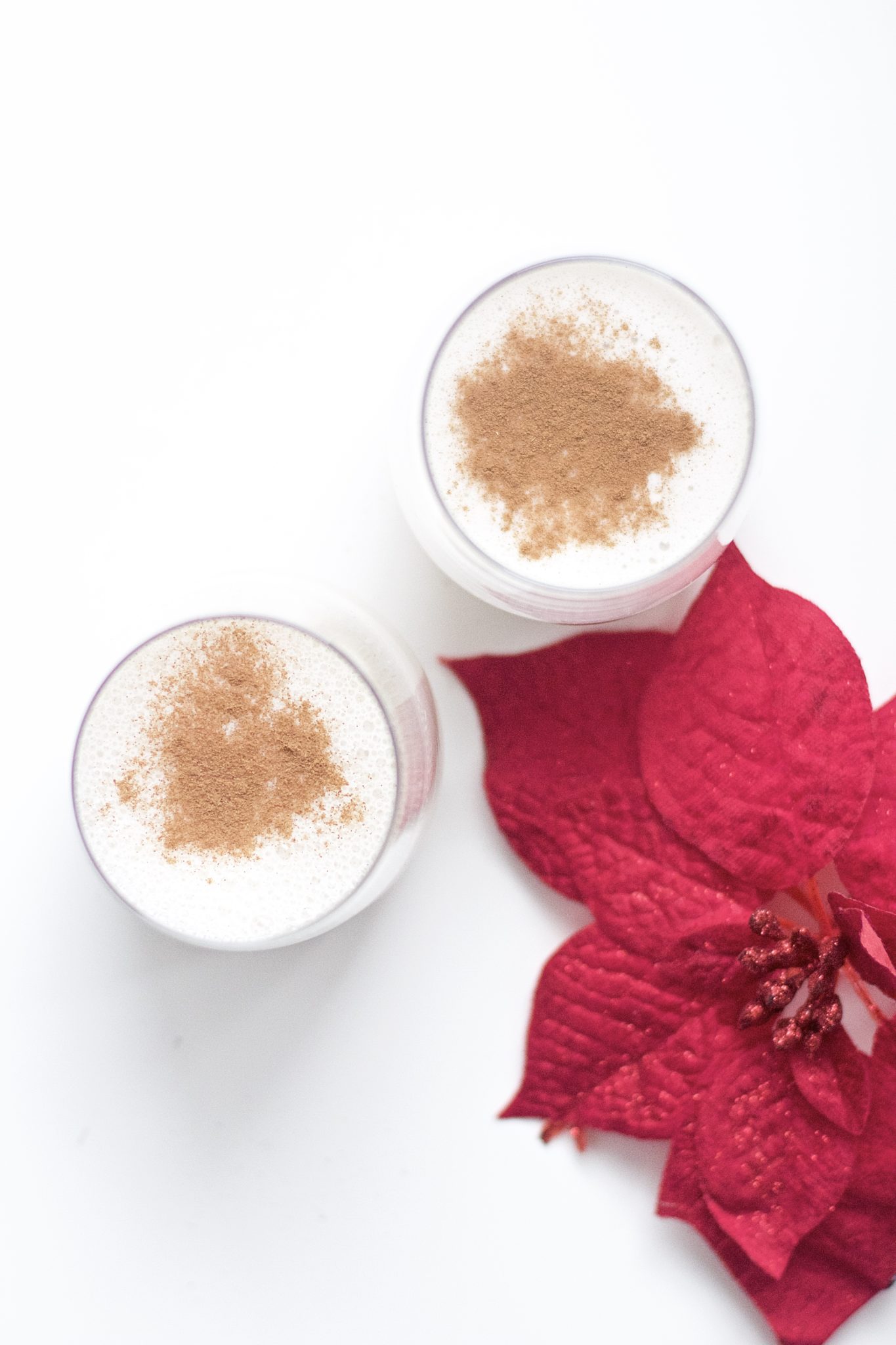 Healthy Homemade Eggnog
Christmas is almost here! My favourite part about this time of year is having a tall, festive glass of eggnog. And right after I finish it, I think about all of the fat and cholesterol I've just ingested – not a good feeling after all.
This homemade eggnog on the other hand is affordable to make and better yet, it's better for your waistline. It's made with natural, organic ingredients found in your cupboard that have powerful nutritional value and will boost your body during the colder months. The cinnamon and nutmeg will help with that.
Also, you also don't need a professional blender to whip this 'smoothie' together. I use my basic beehive blender, found here.
More smoothies you'll love: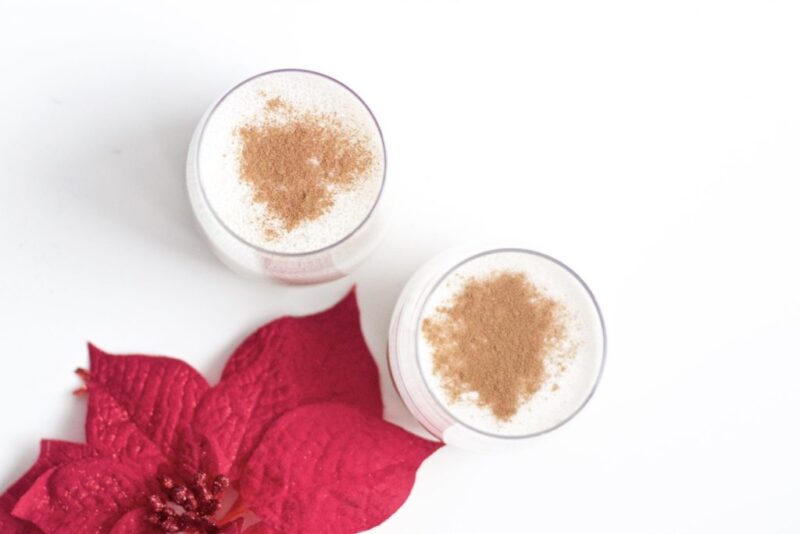 Dairy Free, Sugar Free Eggnog
The whole family will appreciate this naturally sweetened eggnog. Yes, even the kids will enjoy it! The bonus is that the little ones will never notice the fact that you didn't add sugar – the sweetness from the medjool dates will do the trick.
It's quick and easy especially if your a busy mom like me, you will love that you can make this eggnog in under a minute. The flavours are the same as your traditional eggnog and you can still spike your drink as you would during the holidays!
If your little heart wants to go a step further, by all means add a tablespoon of pure maple syrup which can totally turn this eggnog into an extra sweet dessert in a glass. Yum!
More Christmas Recipes You'll Love: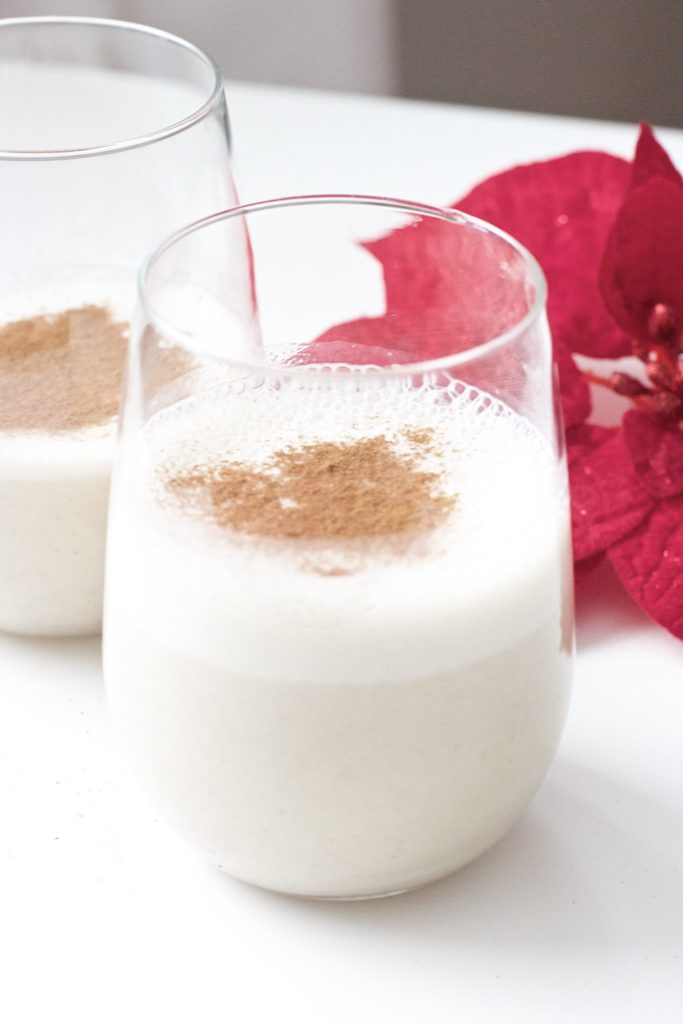 I'd love to see how yours turns out! Tag North South Blonde with your creations xo.
Cheers to being healthy and festive!

Homemade Eggnog (Gluten-Free, Vegan, Paleo, Whole 30)
Instructions
Peel and break up banana by hand and place all ingredients into a blender. Blend on high until smooth and creamy.

Serve with cinnamon sprinkled on top, spike with liquor of choice, or serve with whipped topping for a dessert. Enjoy!
Shop The post: