Homemade spicy sausage jambalaya is savoury and mouth watering. An easy one pot dinner recipe that's perfect for spicy food lovers, easy to cook up and is a hearty, wholesome, and gluten-free meal.

One Pot Gluten-Free Jambalaya
I'm a big fan of one pot meals. They're super easy to cook up, you literally just throw everything in a pot and simmer for a minimum of half an hour. And the best part about it is that it has so much fibre and wholesome nutrition because of all the vegetables you can throw in. Whatever you have in your fridge – put it in. Dinner is served.
Want to really impress your husband when he comes home from work? Fry some onions and garlic in a pan right before he walks through the door and I guarantee the house will smell like an Italian restaurant. Kiss worthy for sure. Works every time.
More healthy dinner recipes you don't want to miss: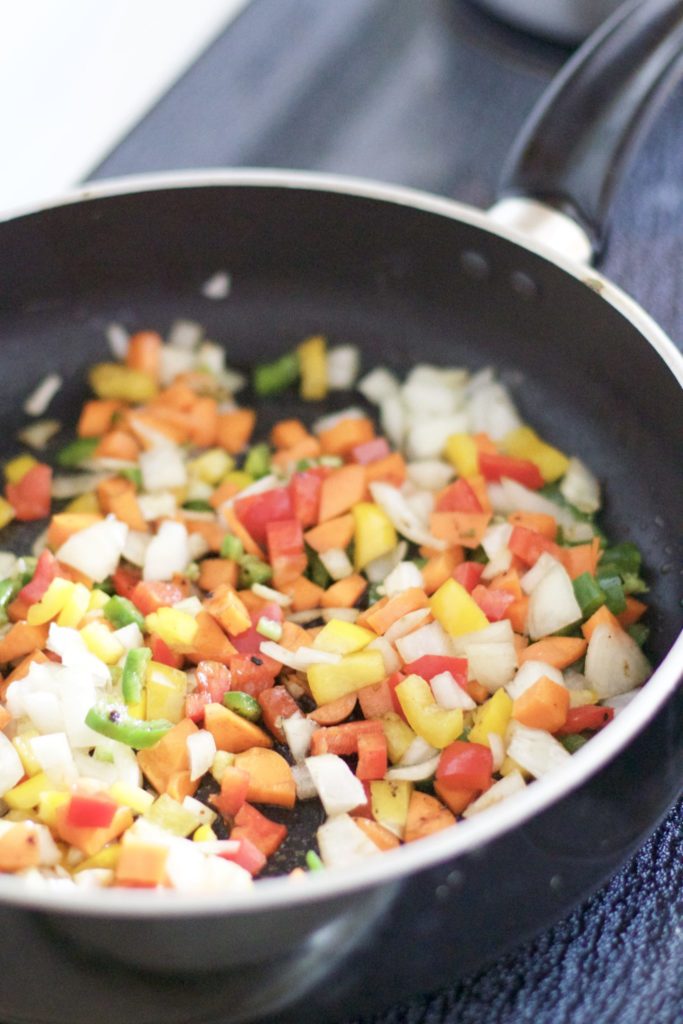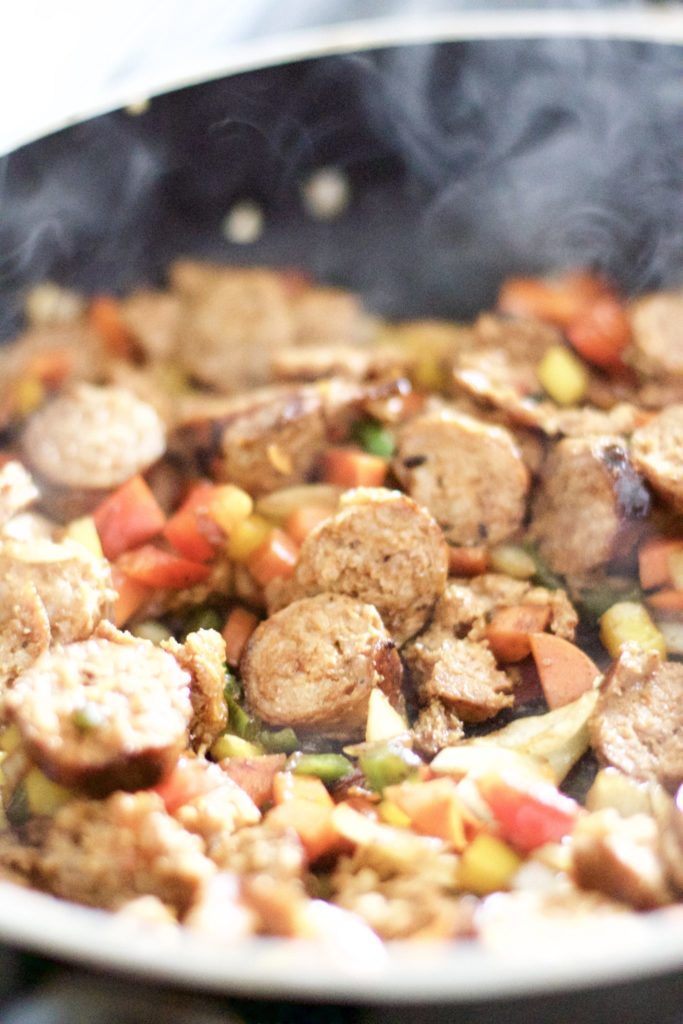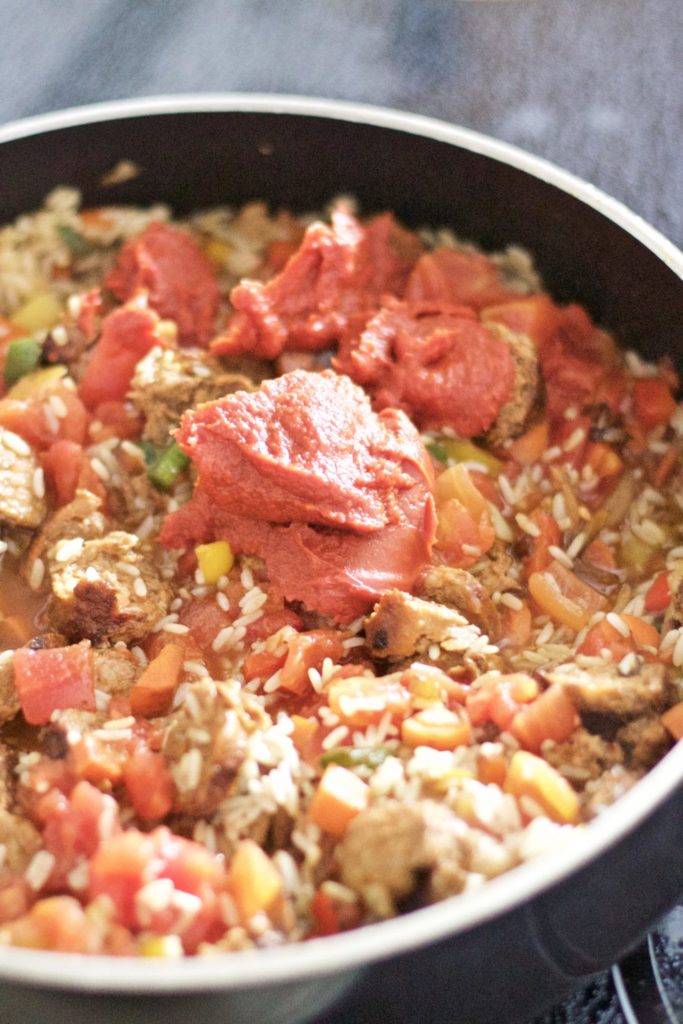 Homemade Spicy Sausage Jambalaya
So when all is said and done, you will be asked to make this again. And again. And again. Have company over? No problem. It's that one pot recipe that you can throw the leftovers in a container to refrigerate or freeze and after a couple of days when you warm it up, it will taste just as good. Can you get any better than that?
Another great way to make this enjoyable for the whole family (even the toddlers), you can always use regular andouille sausage instead of spicy Italian sausage, and of course, cut back on the spices. You may want to completely take out the cajun and cayenne pepper just so you don't traumatize your child. Seriously, that's the last thing you want to do, is traumatize your child!
Spices are great for introducing to children, but a tiny little bit at a time. Allow them to grow their taste buds and develop a craving for different herbs and spices. This will make it a lot easier for you when cooking for them in the future.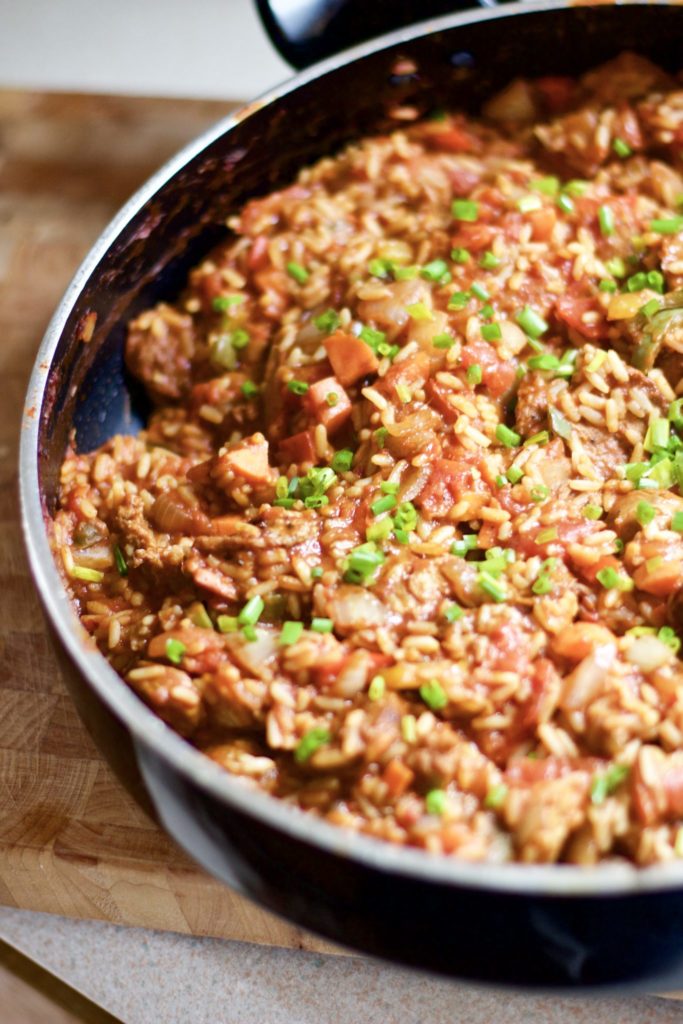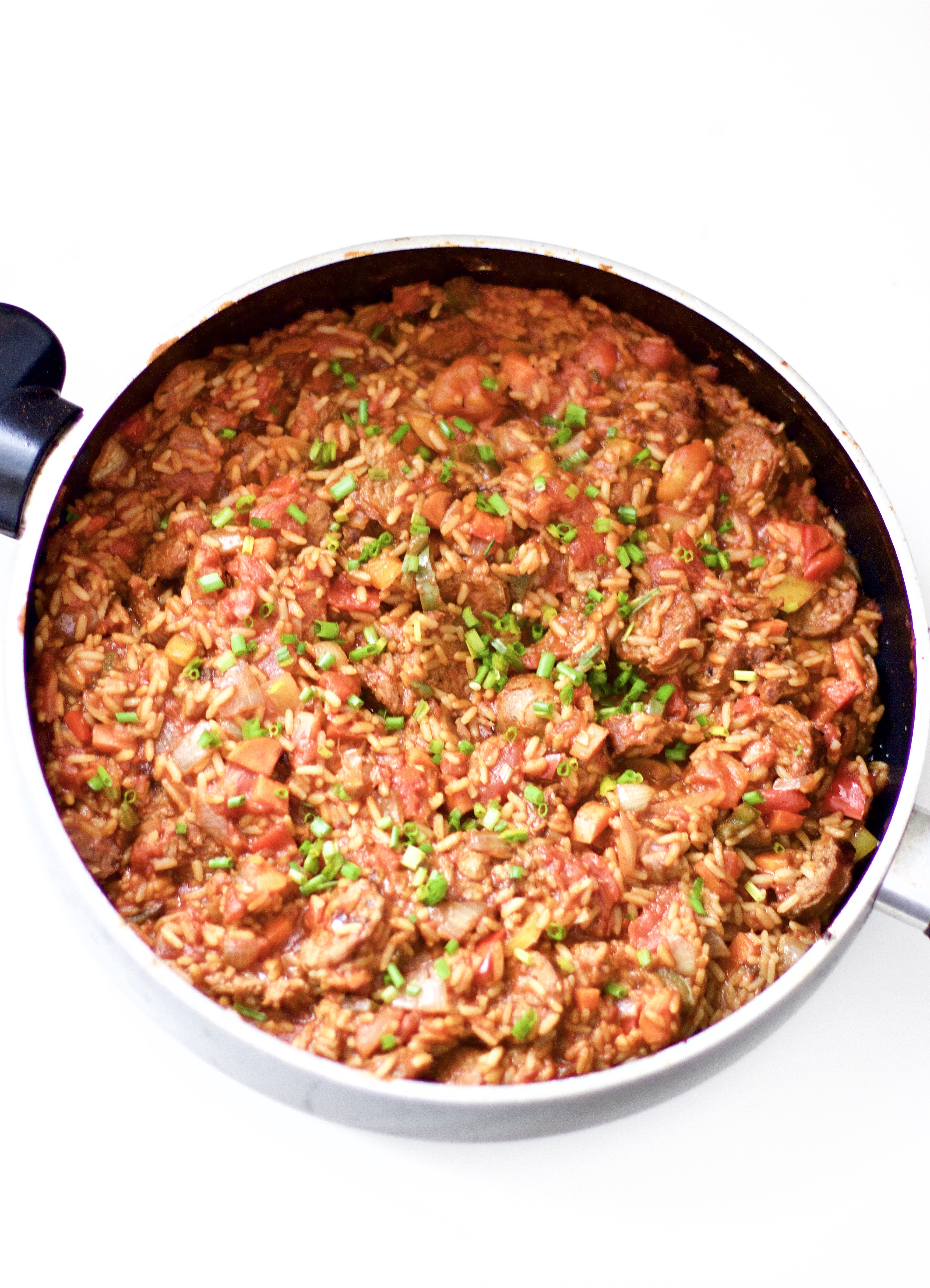 Jambalaya Cooking Tips
You can ultimately enjoy this savoury meal on any occasion. This homemade jambalaya one-pot recipe serves about 6-8 bowls depending on the portion sizes.
Sometimes people like jambalaya more watery or more chunky. If so, just add a cup of water to the pot. Otherwise, leave be.
The long grain rice

I used makes this dish light and fluffy and easy to digest. A match made in heaven for

gluten-free dinners

.

When flavouring your jambalaya, use this gluten-free chicken bouillon cube, try keep this dish completely gluten free.
We love to throw in a cup of pre-cooked shrimp or chicken.
If you're vegetarian or vegan, simply skip on the meat.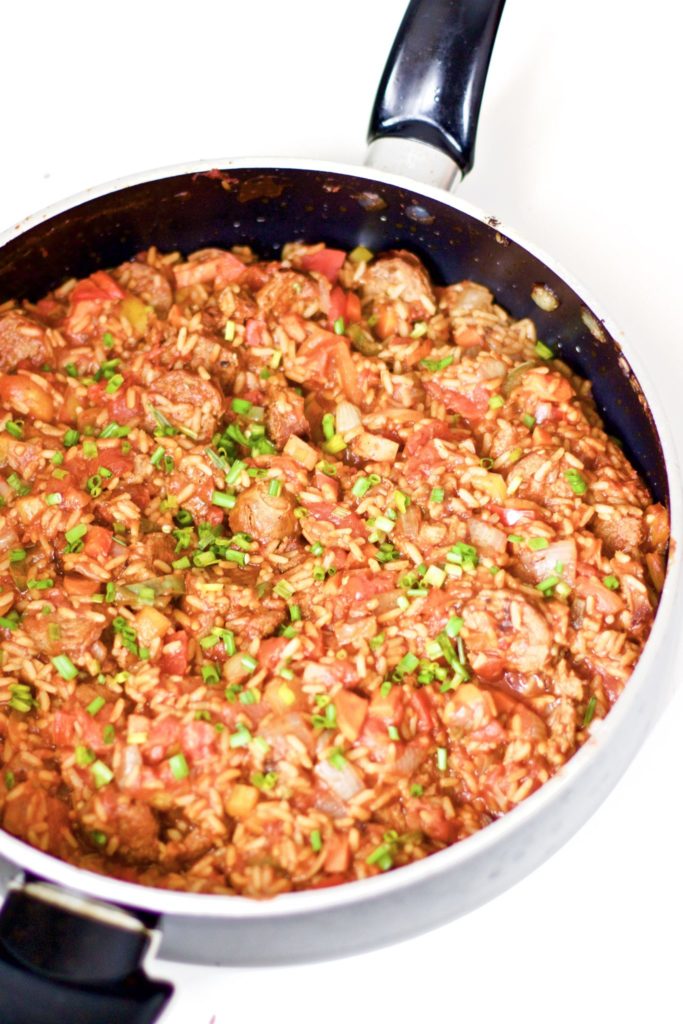 I hope you enjoy this recipe! Remember to tag @northsouthblonde on Instagram in your recipe posts! I'd love to see them.

Homemade Spicy Sausage Jambalaya (Easy, Gluten-Free)
Instructions
In a large pot, cook sausages in 1 tablespoon olive oil on medium-high heat for 10 minutes, or until cooked through.

Remove sausage from the pot and set aside.

Add another tablespoon of olive oil to the pot and sauté the chopped onion, celery, and bell peppers for 4-6 minutes or until tender. Add crushed garlic and cook for another 2 minutes.

Add the cooked and sliced sausages back into the pot.

Add the salt, pepper, thyme, basil, paprika, chicken cube, cayenne pepper, and garlic powder. Mix to combine. Fold in the pre-cooked long grain rice.

Mix in Worcestershire sauce, tomato paste, and diced tomatoes with it's juice. Bring to a boil and simmer on low for 25-30 minutes stirring occasionally. Add water if desired.

Top with fresh chopped chives or parsley and serve immediately
Nutrition
Calories:
485
kcal
|
Carbohydrates:
58
g
|
Protein:
14
g
|
Fat:
22
g
|
Saturated Fat:
7
g
|
Cholesterol:
43
mg
|
Sodium:
1265
mg
|
Potassium:
677
mg
|
Fiber:
3
g
|
Sugar:
6
g
|
Vitamin A:
931
IU
|
Vitamin C:
49
mg
|
Calcium:
65
mg
|
Iron:
3
mg
Shop What You'll Need