Any nutritionist will tell you that oatmeal should be incorporated in your diet almost every day. Unless you have a gluten allergy. Here are ways to make oatmeal exciting to eat, by adding a multitude of super food ingredients and healthy options.
This post may contain affiliate links.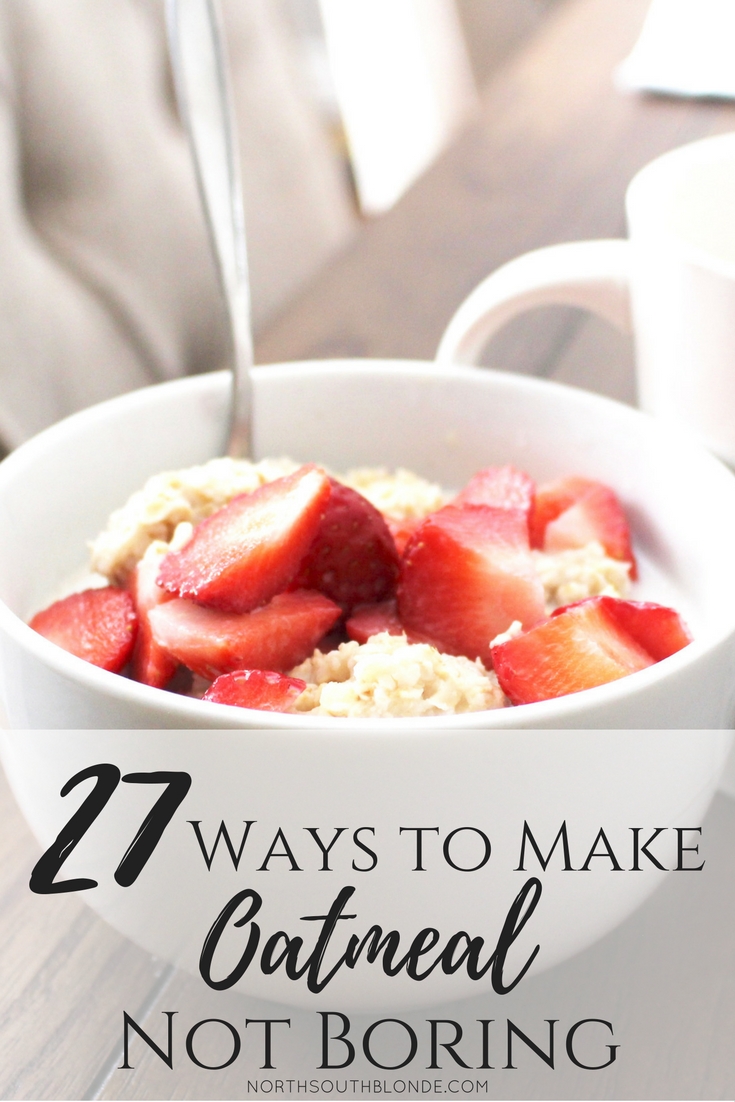 Oatmeal contains fibre, protein, monounsaturated fat, polyunsaturated fat, omega-3, omega-6, vitamin E, vitamin K, vitamin B6, Thiamin, Riboflavin, Niacin, Folate, pantothenic acid, calcium, iron, magnesium, phosphorus, potassium, zinc, copper, manganese, and selenium.
Many expecting mothers are required to take a multivitamin that is fortified with almost all of the nutrients mentioned above. Folate, also known as Folic Acid, is one of the main purposes of supplementing due to the risks of neural tube defects in a fetus when their brain and spinal cord are developing. Now, you can see how important it is for a pregnant woman to eat oatmeal.
Not everyone loves the taste and consistency of oatmeal. And it can become boring and bland over time. My kids were eating it every morning and eventually became tired of it and wouldn't want anything to do with it anymore.
For a quick fix, try my energy boosting oatmeal berry breakfast smoothie – it's so delicious and perfect for when I'm rushing out the door!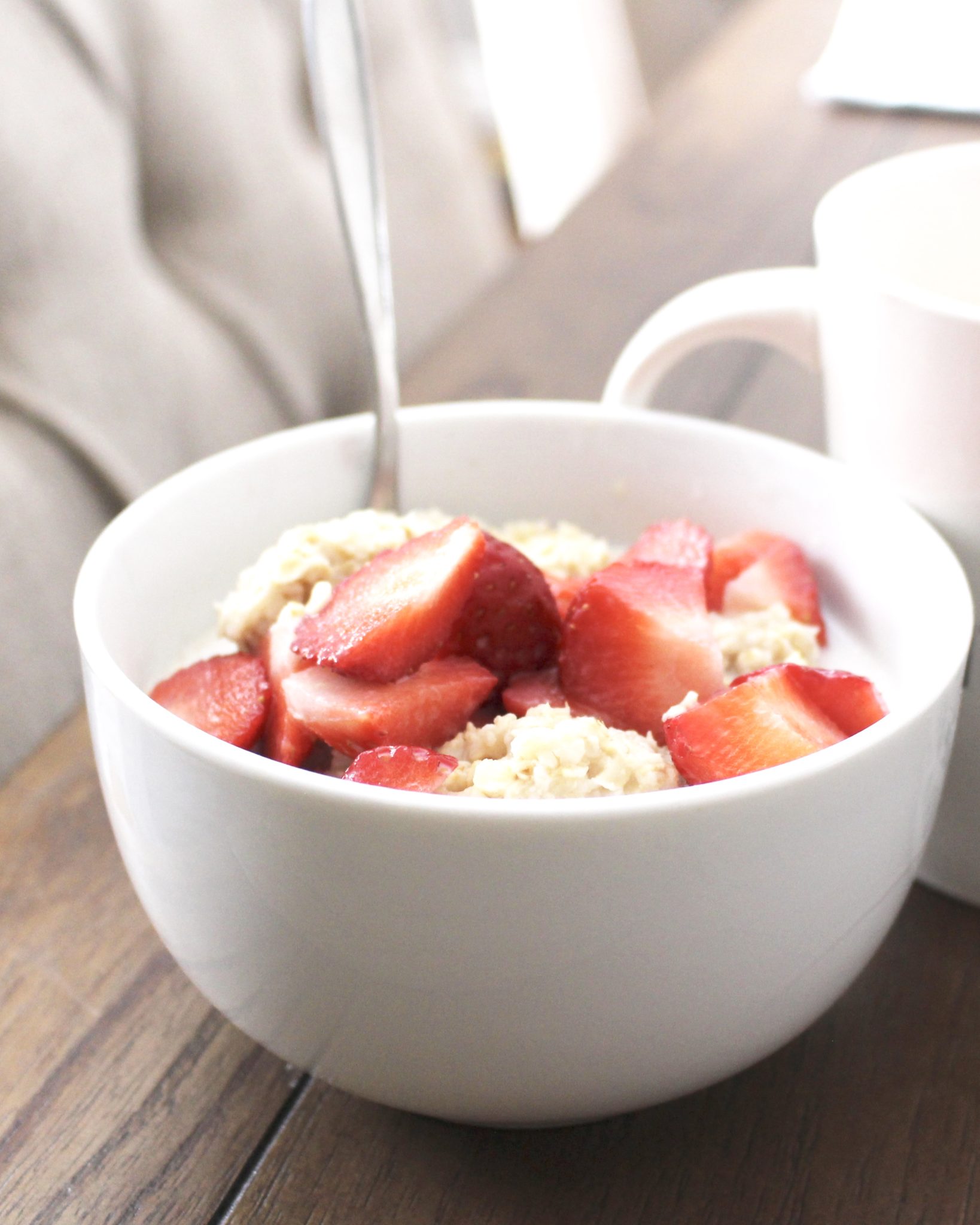 Here are many great super-foods to add to your oatmeal:
Sweeteners to Add to a Bowl of Oatmeal
Water in a typical bowl of oatmeal can easily be substituted with:
Oatmeal Recipes to Try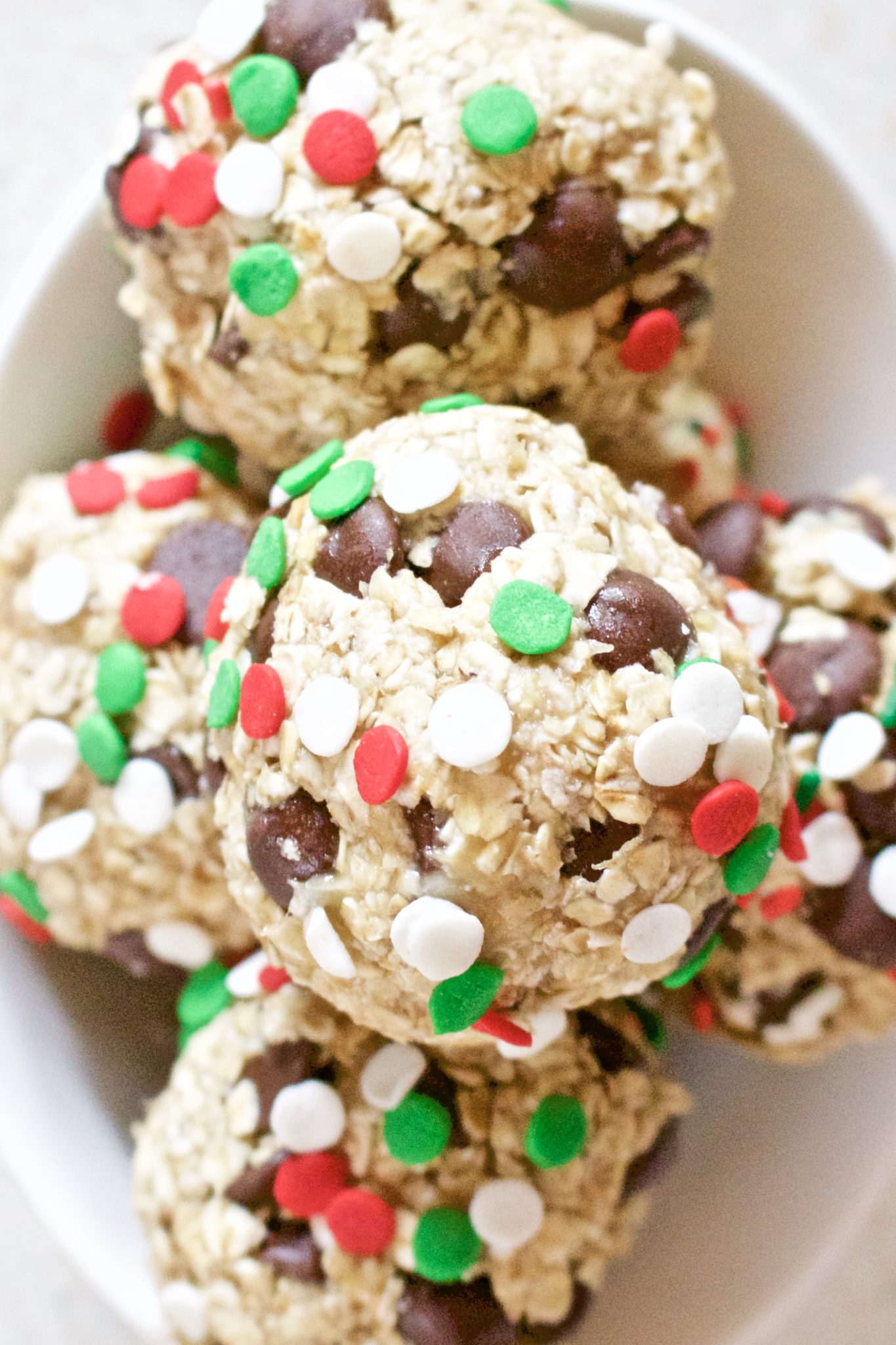 No-Bake Holiday Energy Balls (Gluten-Free, Paleo, Vegan)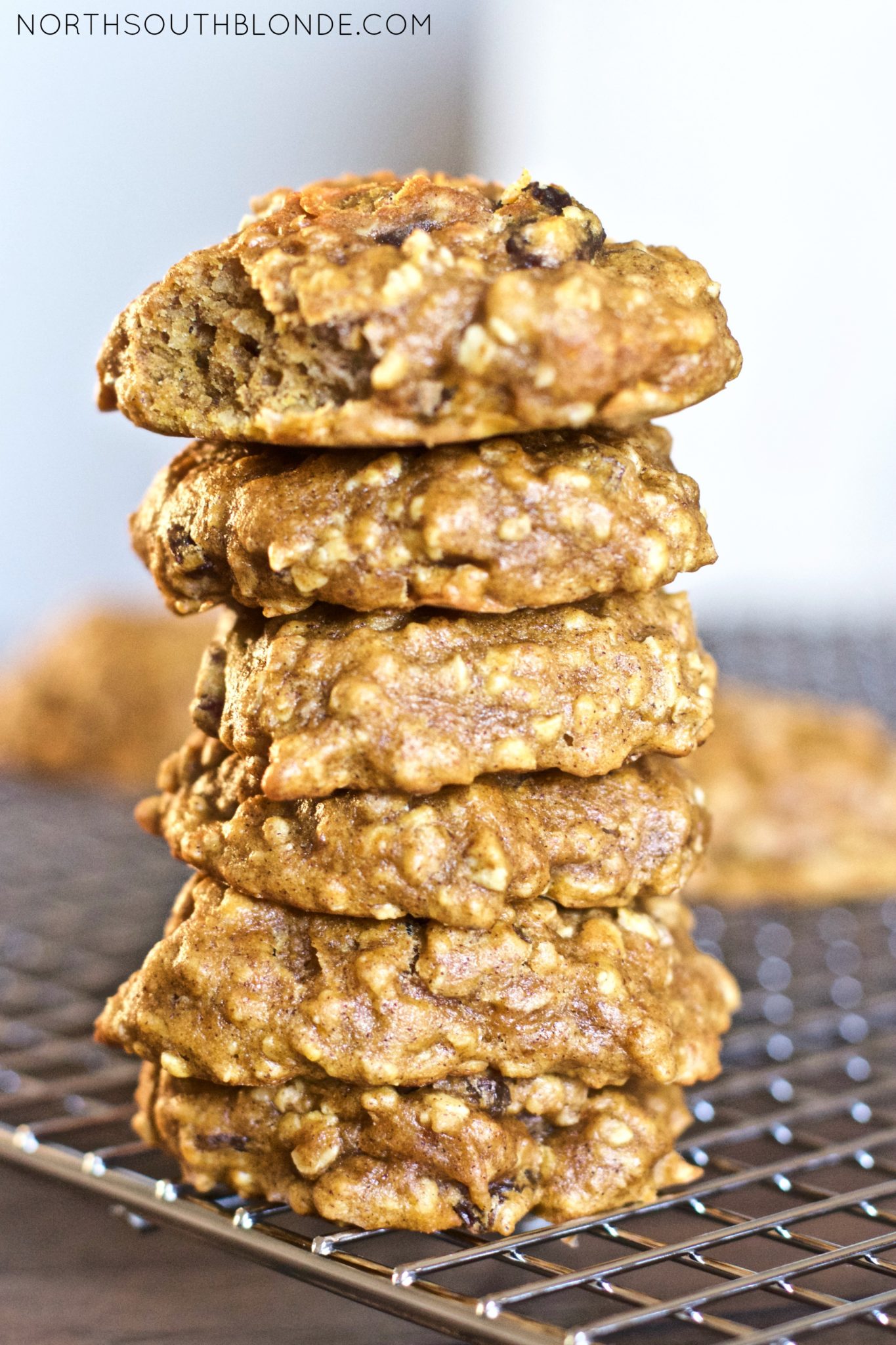 Oatmeal Raisin Pumpkin Cookies (Gluten-Free, Toddler Friendly)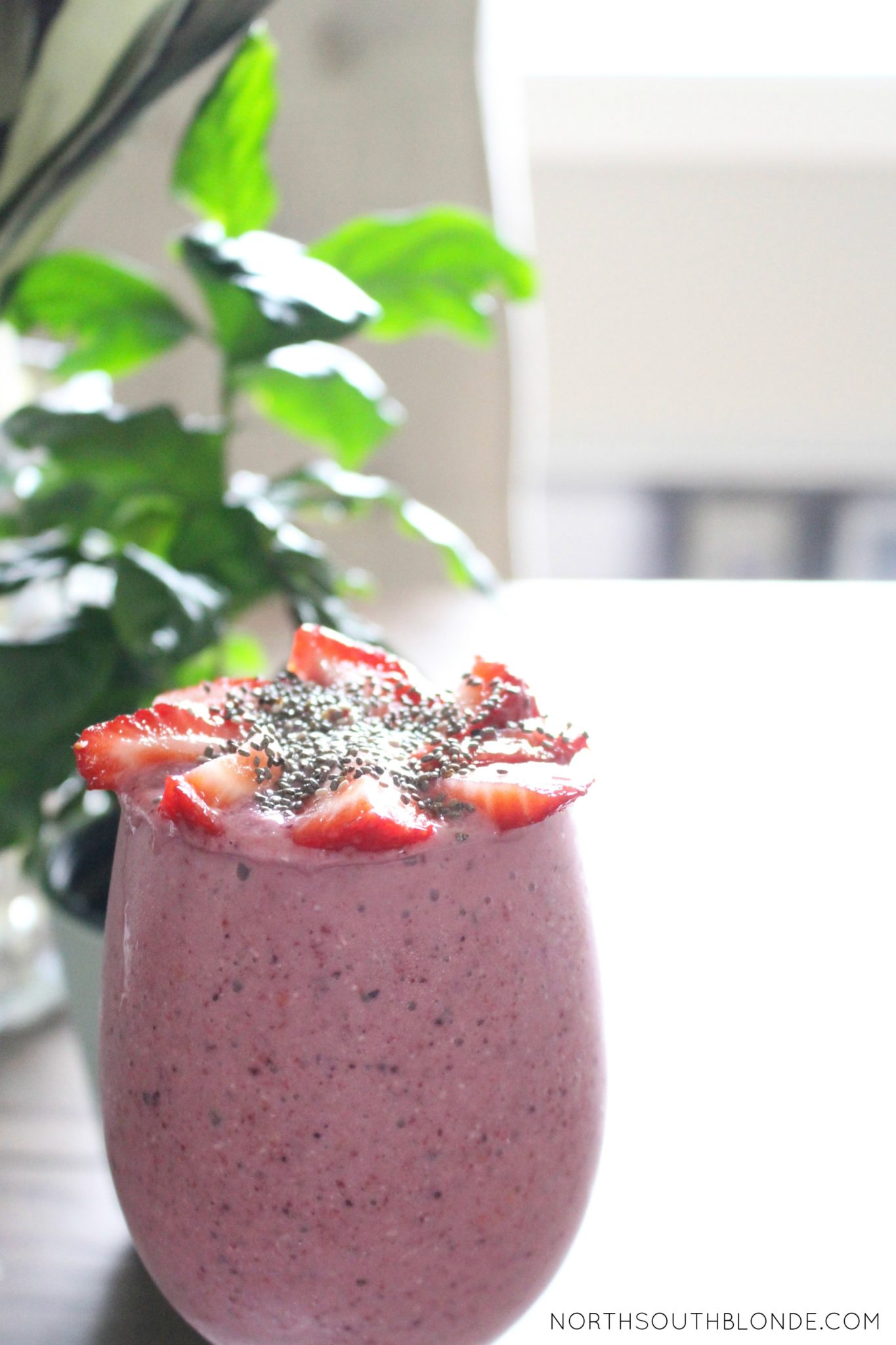 Energy Boosting Oatmeal Berry Breakfast Smoothie
As a mother, I wasn't going to force my kids to eat what they no longer liked. Don't get me wrong, I still give them their Cheerios
and Cinnamon Toast Crunch
here and there (let's be real). But ultimately, I wanted them to actually enjoy eating healthy, so I started to make their bowls of oats a little differently each day. And by different, I mean colourful, fun, and exciting.
I'll top the oats with strawberries one day, cut up banana the next, even blueberries and cinnamon, always mixing it up. By adding fresh fruits and healthy toppings to their bowls, they are never eating exactly the same thing and are more likely to not "get sick" of something that is so healthy and beneficial to them.
How do you get your kids to eat oatmeal?
Let me know below, and any ingredients you may want to add to the list!