How to Start a Food Blog: A beginners guide to starting a food blog in only four easy steps! Start a blog from scratch using WordPress and a self hosted website and turn your dream into reality.
Let me guess–you love cooking, you love food, and you want to share your magical recipe creations with the rest of the world? Bingo. That's why you're here!
If you love creating recipes, why not start your own food blog and live out your passion? It's never too late to live your dream. Now is the time.
---
---
If you've always dreamed of quitting your day job to start working from home, doing what you love, then maybe, just maybe, a lucrative food blog will bring you the success you desire.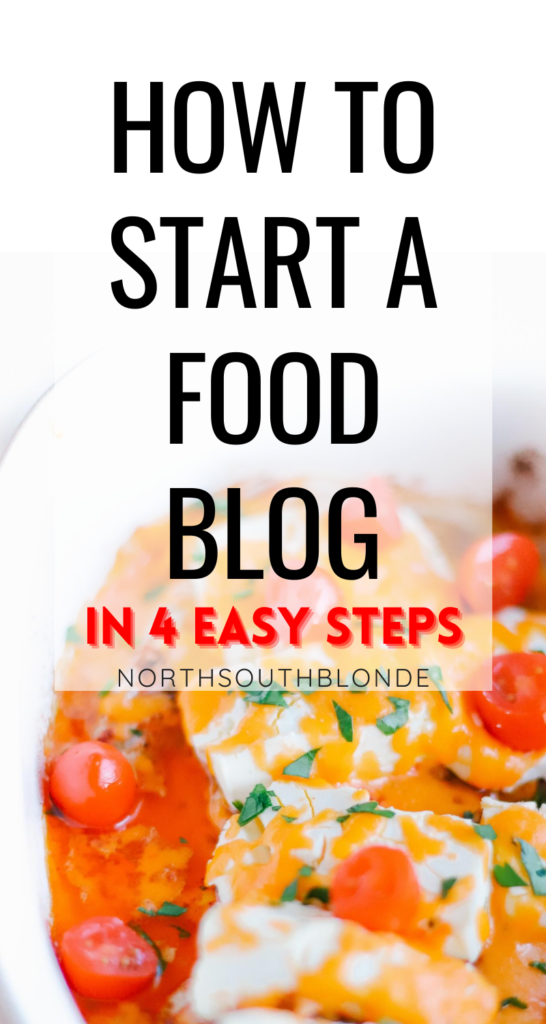 Starting a blog from scratch is quick and easy, with very low start up cost. For just a few dollars a month (like buying a Starbucks coffee), you too can earn an income by doing what you love and sharing all things food related.
Did you know that food blogs generate millions of views from Pinterest alone? Entering into a food-specific niche is the best decision ever to start a successful business from home and I'm here to help you get started!
The following links are affiliate links in which I earn a commission if you make a purchase through those links at no extra cost to you. The products and companies mentioned below are ones that I personally use and trust.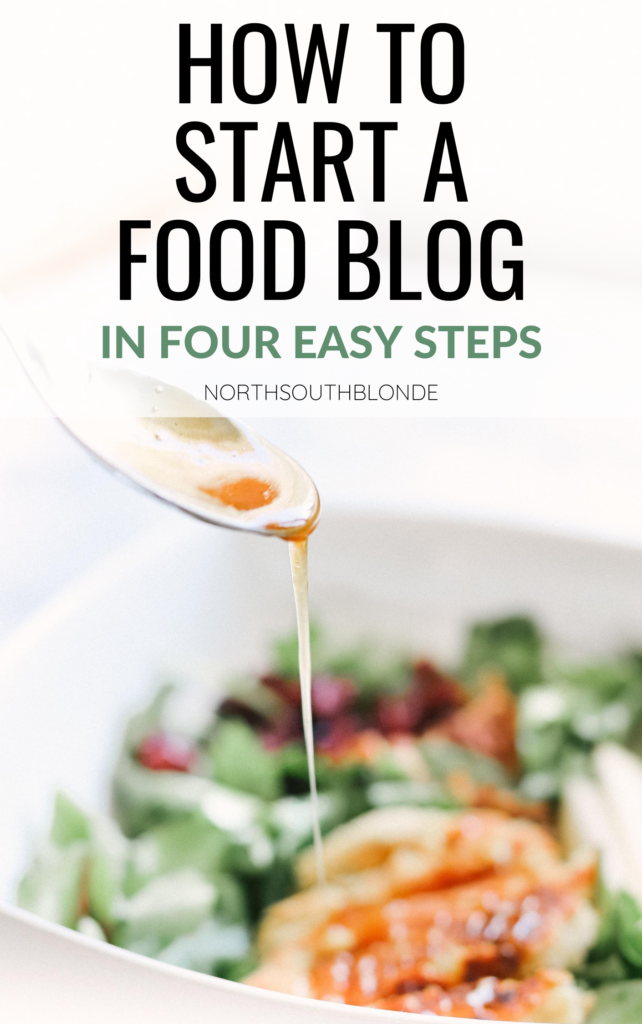 5 Steps to Start a Food Blog
Kudos to you! You made it. You're here. And you're ready to start a food blog.
Although nothing in life is as easy as it seems–blogging has its ups and downs and can be overwhelming–you're here, you're ready to take it on. And I promise it will be oh, so, worth it.
Choose a domain name
Set up a self hosted website
Choose a theme
Download essential plugins
1) Choose a Domain Name for Your Food Blog
This is the fun part because you can be as creative as you'd like, or, use your own name as your brand name.
Due to the fact that northsouthblonde.com is a food and lifestyle blog, the name reflects my lifestyle as opposed to a traditional food blog title. It's all up to you!
Brainstorm a few of your ideas and check for their availability over at Bluehost under the menu titled "Domains".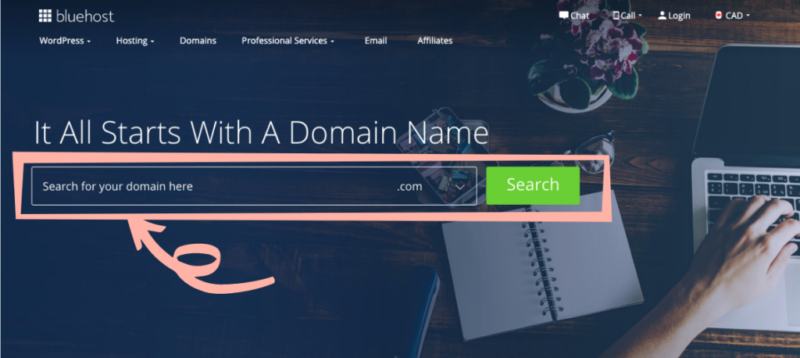 You can also check to see if a domain name is taken by searching right here:
2) Set Up a Self Hosted Website
Once you're set on a domain name, go back to Bluehost's homepage and click on the green button labelled "Get Started". From there, you can choose the plan you want to host your website.
Think of hosting like renting an online space to display your website. Bluehost is the perfect host provider for beginners. Easy to use, has the most affordable rates, and offers to host your domain name for free when you sign up–no extra purchase necessary.
I recommend starting with the basic plan when just starting out. Keep in mind, paying the lump sum payment will save you loads of cash in the long run.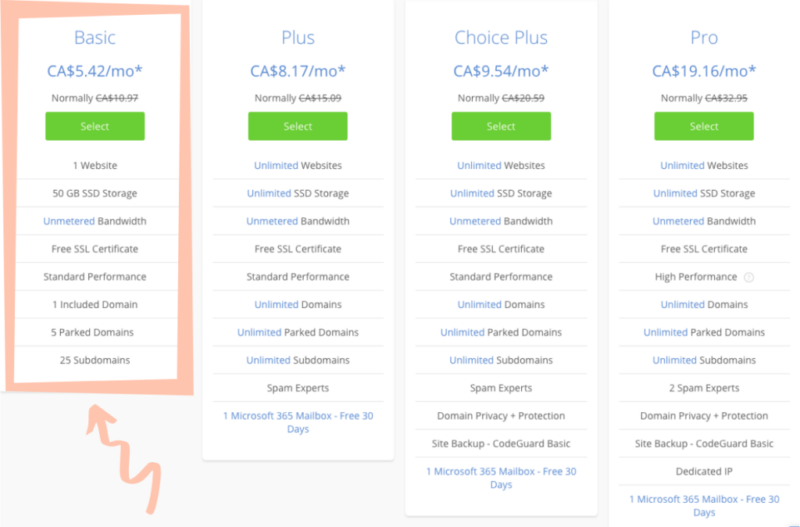 Automatically Install WordPress
WordPress is the best software out there to manage your food blog. From a wide variety of themes to choose from, to SEO plugins, recipe card plugins, never-ending features and endless capabilities to build a solid, profitable food blog.
Bluehost is a fantastic option because they now have a new sign-up process called Bluerock that allows for WordPress to be installed automatically once signup is complete!
4) Choose a Theme for Your Food Blog
Welcome to the blogging world! This is the fun part. You get to pick a theme–choose from plenty of free themes or simply purchase one. Then get customizing and sharing anything your little heart desires.
My very first theme for North South Blonde was the Button Theme which was simple and great for beginners, allowing you to add customizable widgets in a sidebar. It was free!
Now, I use The Genesis Framework where I can use custom CSS coding to change pretty much anything I want from font style to image hover opacities.
If you know how to use CSS, you can add it to any theme by activating the CSS WordPress widget in your sidebar. Otherwise, most themes will allow you to change the fonts and colours around to your liking.
When it comes to food blogging, you'll want a website that beautifully displays your recipes in an orderly fashion. Remember that less in more and a clean looking blog will be easier to navigate.
Here are a few food related themes you may be interested in: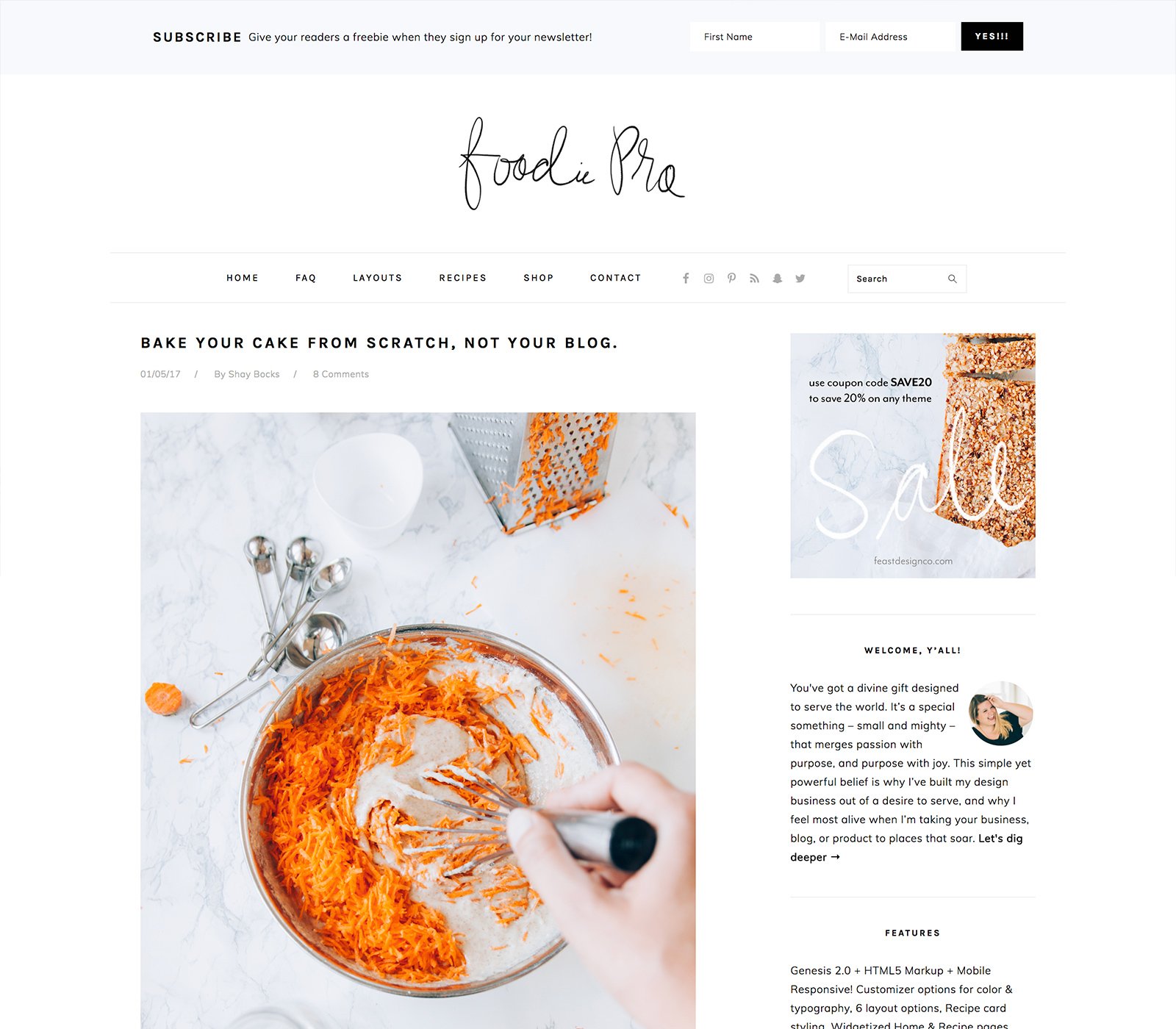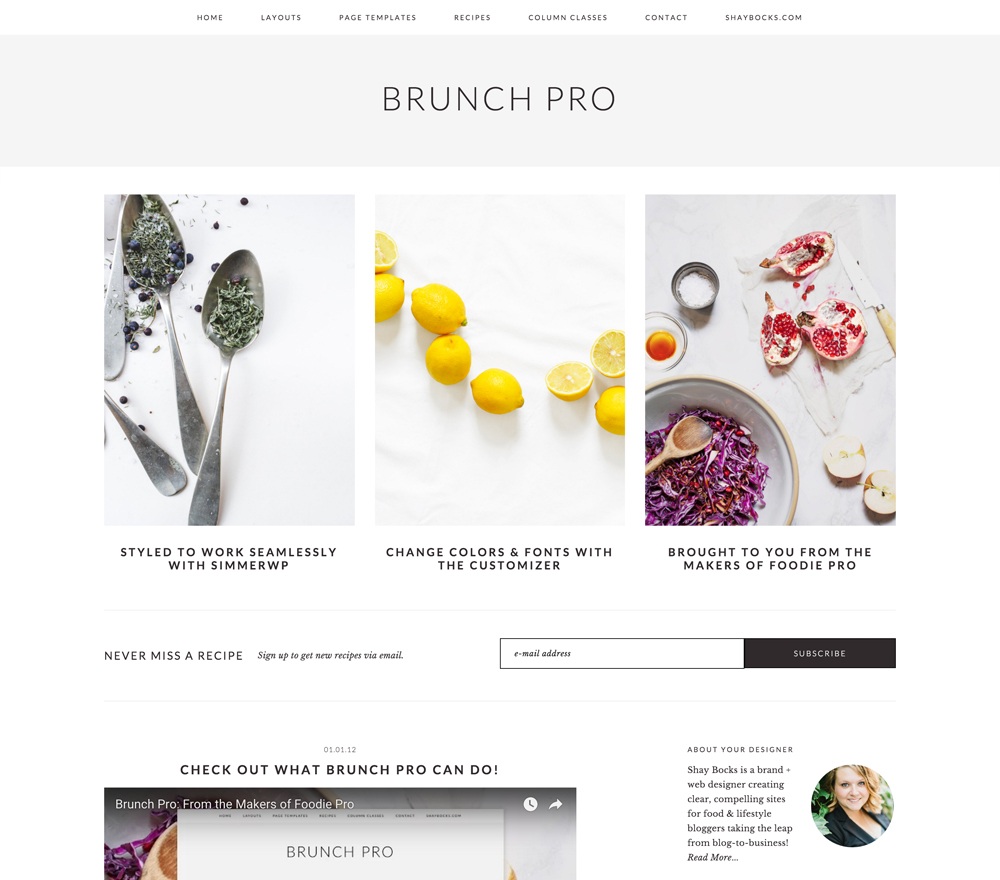 Let's not forget about the most important aspect of food blogging–food photography!
In this post I share everything you need to know about Lightroom presets. You'll read all my photography tips as well as the gear I use and recommend.
5) Download Essential Plugins
Recipe Card Plugin
There are many free recipe card plugins with limited features, but is plenty enough to get you started. This will highlight your recipe, and organize your ingredients and instructions. Let's not forget that a recipe card is great for SEO (search engine optimization) as well as a place to display ads and earn money.
I use WP Recipe Maker, but you may also be interested in WP Tasty.
Social Share Buttons
In order to start growing your readership and get your recipes viewed, you'll need essential plugins like social share buttons which is key for sharing your recipes on all social platforms.
As a food blog, the majority of my traffic comes from Pinterest. I use the Grow plugin by Mediavine which adds social sharing buttons to my posts, as well as a Pin It button to my images. All fully customizable!
SEO Plugin
Search Engine Optimization (SEO) is essential for a food blog. The plugin Yoast SEO allows you to fully optimize every recipe post using keywords, titles, a focus word, and much more.
This will make search engines, like Google, bring your recipe to the eyes of others whenever they are searching for something that relates to what you've created.
POSTS ABOUT BLOGGING YOU'LL WANT TO READ:
Have fun! Do you have more questions? Recommendations of your own? Please share them in the comments below.