As a mother, I experience my daughters going through different phases quite often. That they frequently change their taste buds – switching their favourite foods and completely avoiding foods that they're sick of. I've noticed what techniques work and what doesn't. In this post, I'll be sharing tips and tricks with you to get your toddler to eat.
I've been through the misery of watching food being wasted as it's thrown onto the floor – our family's hard earned money basically thrown in the trash.
It's frustrating when we see our children not eating the food we prepare for them because whether it took a minute or an hour to prepare, we usually put our whole heart into it. And it ends up in the garbage.
We try our best to make sure our kids eat healthy and finish their entire plates, so I put together some tips to help with getting your toddler to eat. This is what works for us (for the majority of the time) and I'm sure it will help you as well.
If you have a toddler that's a good eater, but eating unhealthy foods, I have a free guide to healthier toddler food just for you. Let them enjoy the foods they love, just healthier versions. Get it here.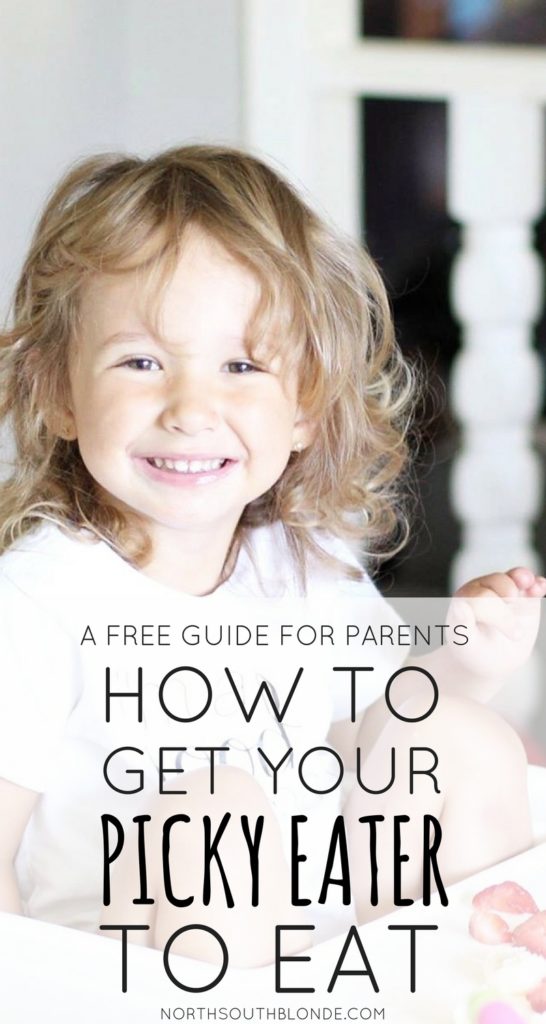 1. Variety.
Kids love to see different foods offered to them. That way they can try out each bit and decide if they like it or not. If there is only one item on their plate that makes them cringe, they are more likely to dump the whole thing over. I love these plates for toddlers that have dividers to separate their food.

2. Make it fun.
Being able to find the time to shape toddler food into fun pictures or symbols helps your toddler visualize what they see in cartoons or in their colouring books. They will light up when they see their plate and will be excited to try it out. They will associate the design you oh-so-cleverly thought of with their happy time.

3. To supervise or not to supervise.
I find that when my kids are starving and just can't wait to eat, I can place their food in front of them and walk away. They feel independent and will most likely have finished their plate when I return. This does not always work. If you are trying something 'new', I suggest supervising so that you can react to when they put the particular food into their mouth.
We use these utensils to make feeding a lot easier.

4. Use the "happy and sad" method.
Sometimes when I'm sitting down to eat with my kids and they decide to throw something on the floor, I tell them "that makes Mommy sad" while I frown. When they put something in their mouth, I smile and I say "when you eat, Mommy is happy!" I find this works best with my oldest (2 and a half year old) because she understands emotions and repeats what I say to her. She'll communicate and tell me if she doesn't like something or vice versa.
I also like to reward my kids with their favourite stickers after they finish their meals. Praise them, sing and shout because they need the encouragement.


5. Don't give up
No matter how hard we try, how many airplanes rides we mimic with a spoon, it sometimes just isn't enough. We jump up and down, sing and shout, literally do anything that we can to get our kids to put that fork in their mouth. It's most definitely not easy and sometimes none of it works. Guess what? It's totally okay! Our kids will not starve themselves.
Keep trying because at the end of the day, if they just won't eat what you give them, there are other mothers out there who go through the same thing. Don't feel bad. It could be a phase and you could always try to introduce that same plate again next week. Maybe even with some ketchup.
I hope these tips come in handy for you and please share what works for you!
For more on parenting, read 10 Ways to Discipline Your Kids Without Yelling + Free Checklist