Are you ready for Spring? For early mornings and happy days filled with sunshine and warm air? I knew I was ready as soon as I made these cute and delicious egg cups! They're just perfection and I guarantee that they will make your mornings that much better.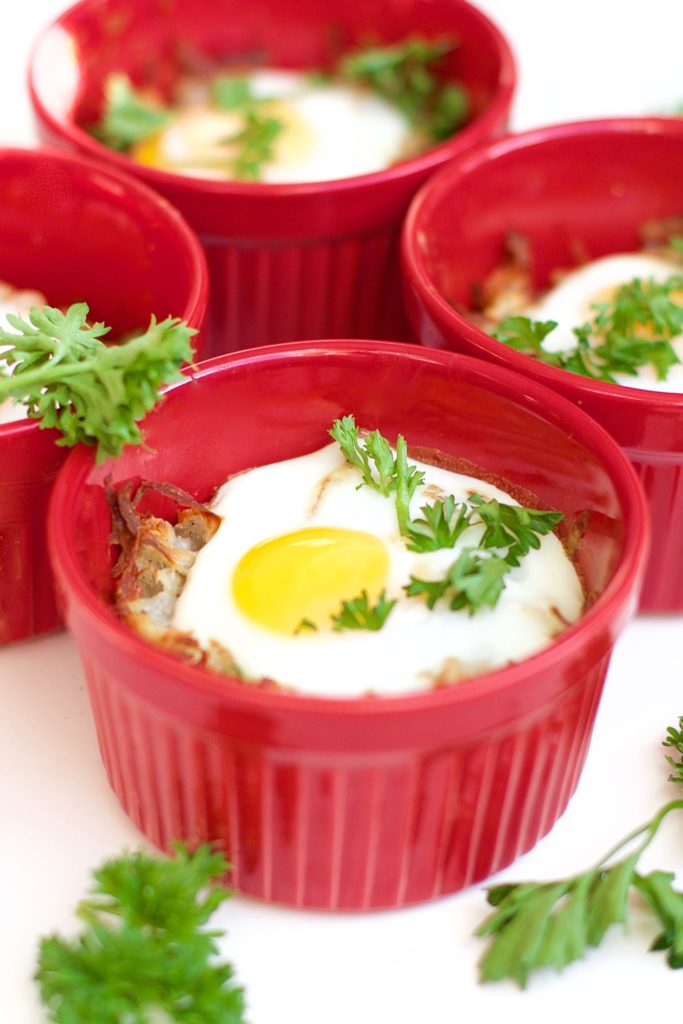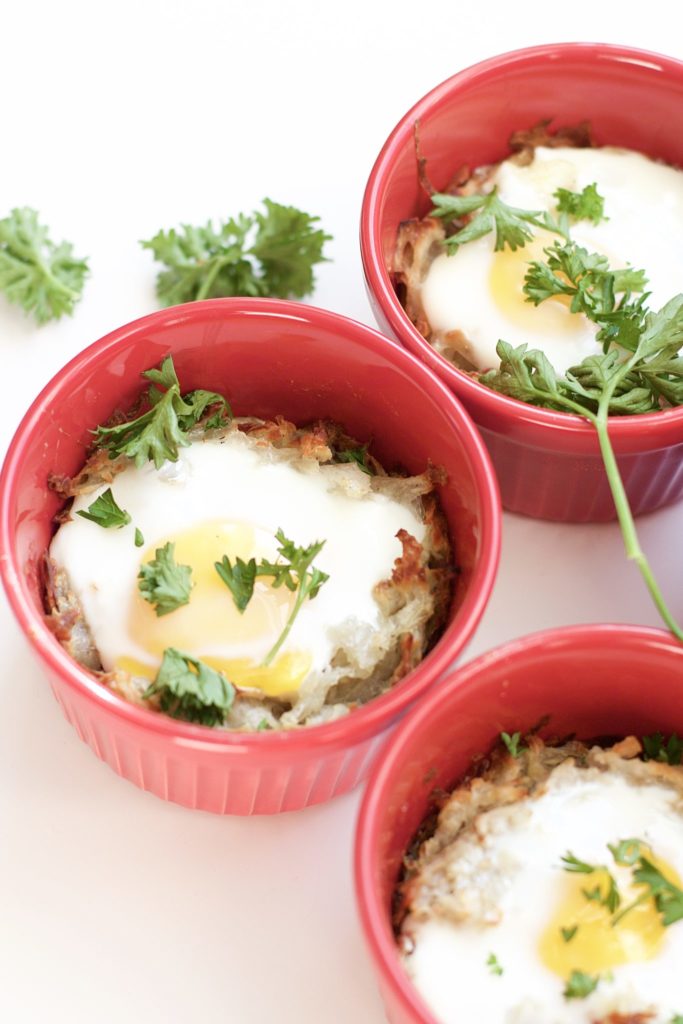 Enjoy this light breakfast recipe with your whole family or serve as a bed and breakfast treat when guests come over. The portion sizes are small which means you can have as many as you like! Not only that, they're great for getting the kids involved to help you make them.
Easy like Sunday morning. The hardest part about this recipe is grating the potatoes (and even that takes about two minutes to do). But if you can get through that, you can get through anything!
For more breakfast recipes: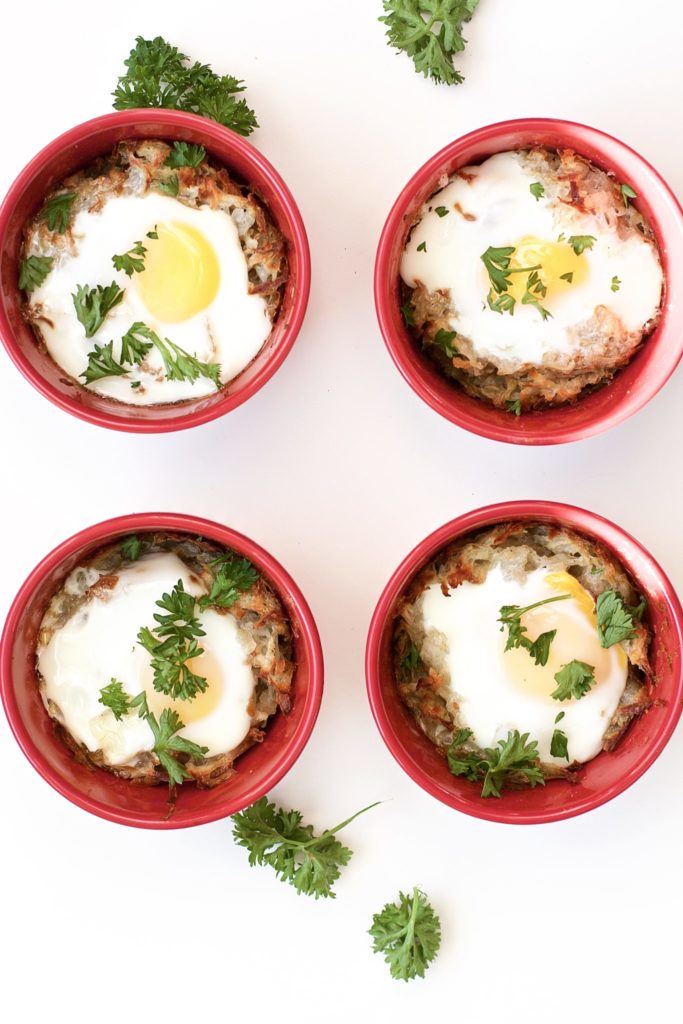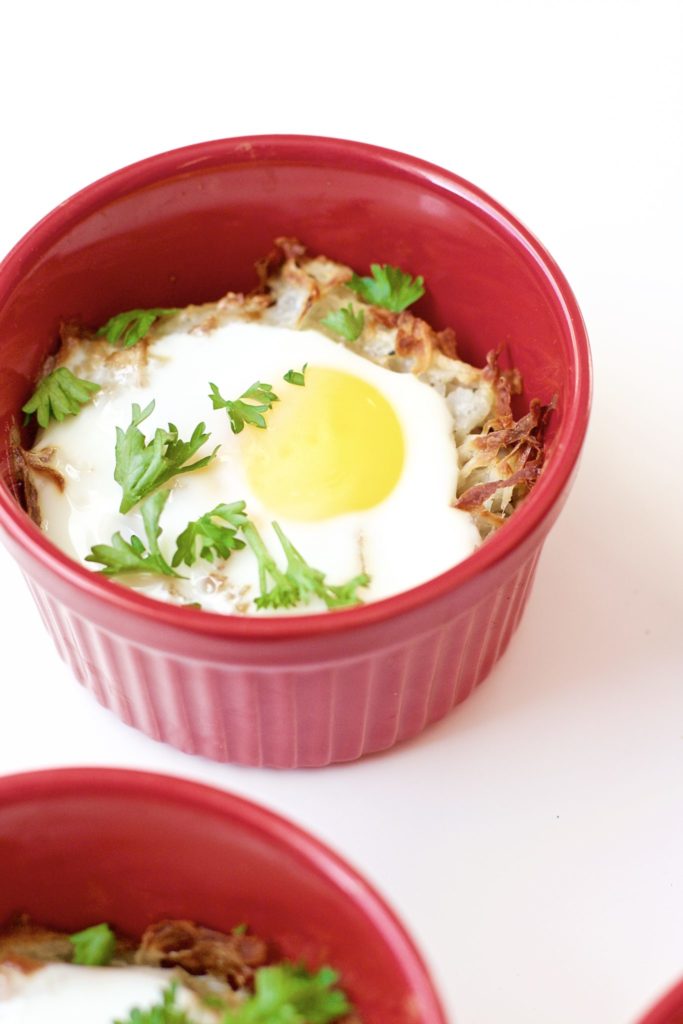 I used four of these ramekin bowls to bake the egg cups in. They're safe in the oven for up to 350 degrees, and also perfect for side dishes or serving dips.
In order to made even more portions, you need more ramekin bowls. Alternatively, you can simply double the recipe and use a traditional muffin pan to bake your egg cups – easy peasy.
Oven Baked Hash Brown Egg Cups (Gluten-Free, Meatless)
Ingredients
8

oz

potatoes

washed, peeled, and shredded

1

tbsp

olive oil

salt and pepper to taste

4

eggs

1

tsp

parsley

chopped
Instructions
Mix the grated potatoes, olive oil, salt, and pepper in a medium sized mixing bowl.

Grease the ramekins and divide the hash brown mixture evenly in each one, spooning out a small hole in the middle like a nest for an egg to sit in.

Bake at 425 for 15 minutes or until the edges are browned.

Remove from oven and crack an egg in each cup. Add the parsley with a pinch of salt and pepper on top. Bake at 350 for about 15 minutes or until egg whites have hardened.

Remove from oven and let cool before serving.
I hope this recipe makes your day that much brighter.