Lactation Banana Bread is a delicious and healthy way to boost your milk supply in a hurry. For richer, nutrient-dense breast milk when breastfeeding.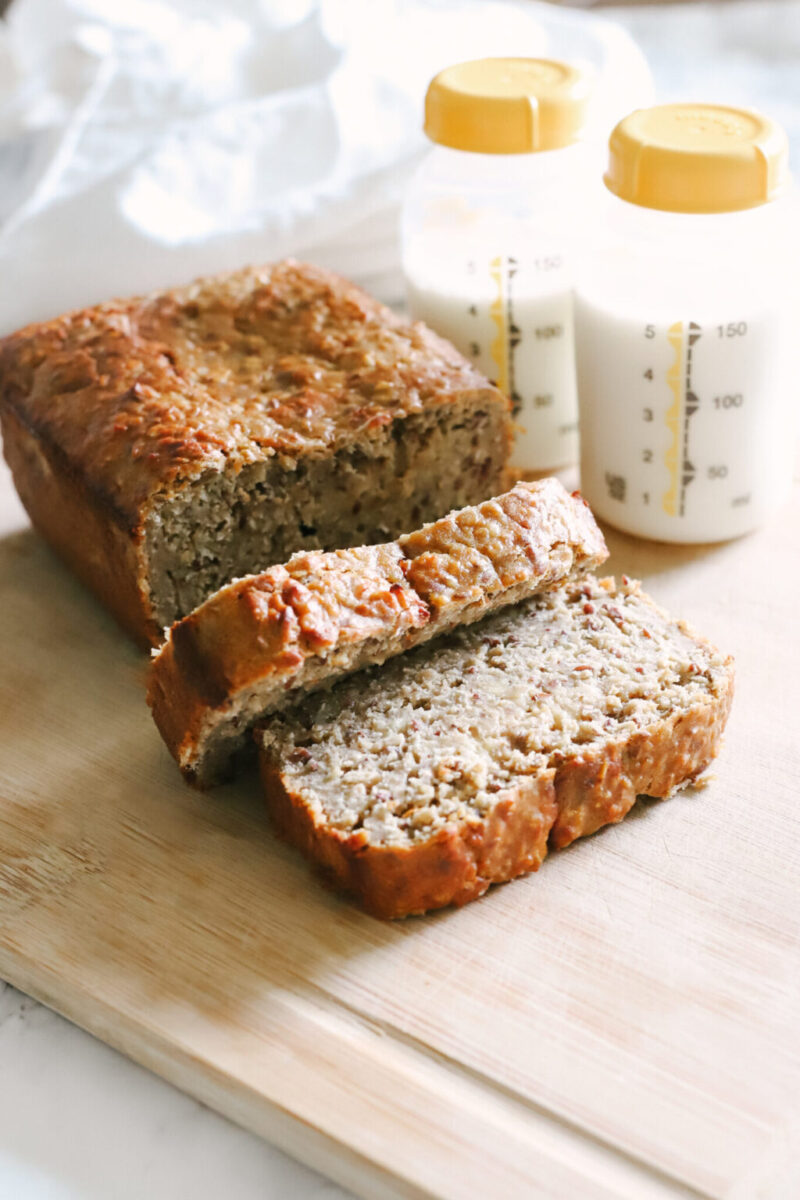 Lactation Banana Bread for Breastfeeding Moms
A loaf of this lactation banana bread is easy to make for any mom and perfectly healthy, providing many nutrients for mom and baby during breastfeeding.
It's also a great way to save time in the morning as a slice makes for a yummy and fulfilling breakfast. Simply slice, plate, and warm it up in the microwave! So quick and easy, while reaping in the tremendous amounts of benefits.
---
Related: Energy Boosting Oatmeal Berry Breakfast Smoothie
---

What's In Lactation Banana Bread?
The key ingredients to boost your milk supply are the high fibre oats, flaxseed, and debittered brewer's yeast.
Remember when your mother or grandmother told you to drink a rich dark beer to get your milk flowing?
Instead of consuming alcohol — which is not safe for breastfeeding — simply bake this lactation banana bread using the brewer's yeast powder. It's the same ingredient in beer that works to get your milk flowing, for richer breastmilk.
You can also add in a teaspoon of brewer's yeast into your every day green smoothie, or sprinkle on top of a bowl of oatmeal or on top of your favourite dessert. You may want to have it with something sweet, either mixed in it on top because the "debittered" aspect of it makes it taste quite bitter indeed.
How Much Can I Eat?
It is recommended to eat two slices of lactation banana bread a day.
Simply enjoy one slice for breakfast and one for dessert later on after dinner.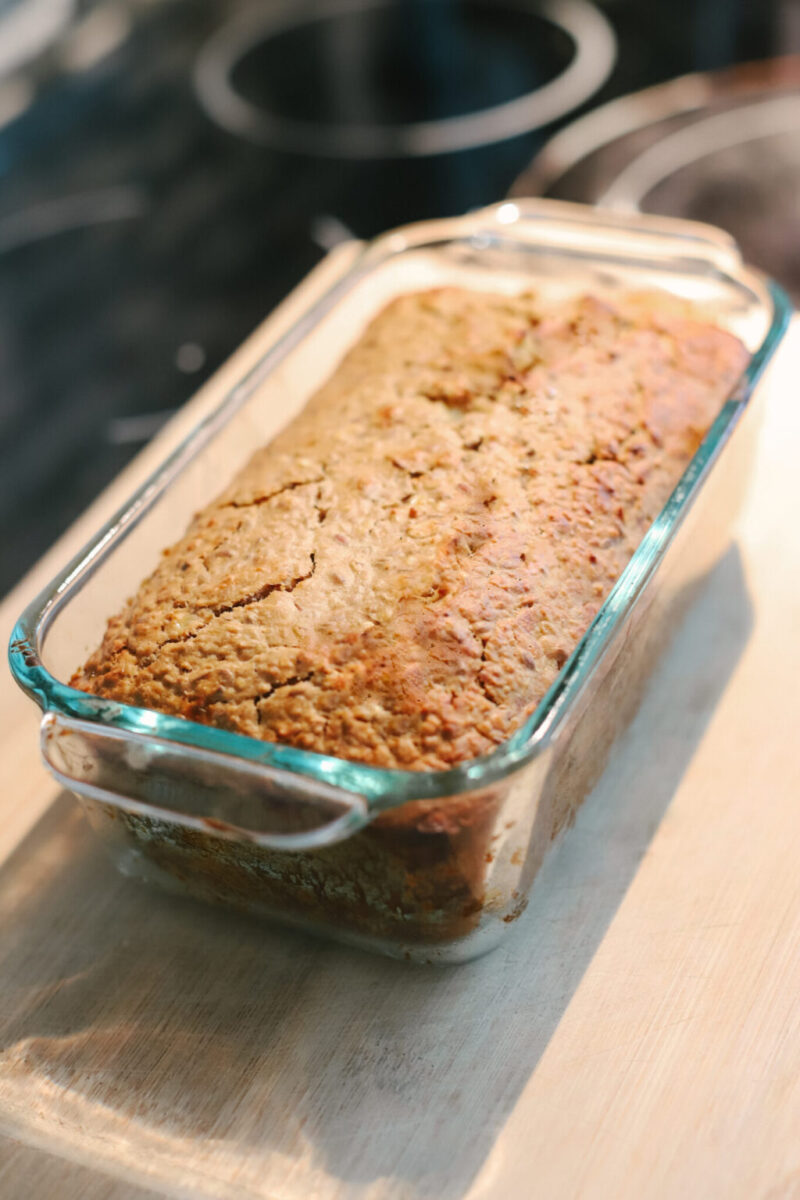 Can Anyone Eat Lactation Banana Bread?
All of the ingredients in this banana bread recipe are wholesome and healthy for the whole family to enjoy. So it's okay if the kids want to try a piece, too.
The oats and flaxseed provide lots of fibre and nutrients for cleaning out the gut and providing energy.
The brewer's yeast, which is the main ingredient for increasing milk flow, is safe for all to eat and pose many health benefits!
Note: If you have an illness like Crohn's disease, IBS, or are sensitive to yeast, then you may want to ask your health care provider before consuming it as it could worsen symptoms.
Health Benefits of Debittered Brewer's Yeast
Rich in chromium to maintain blood sugar levels
Contain B vitamins, essential for healthy hair, skin, and nails
A probiotic that aids in digestion and gut detoxification
Provides energy
Strengthens the immune system
This ingredient may cause mild side effects like gas, bloating, and headaches. Consult your health care provider first before trying, or if you experience any of these symptoms after-the-fact.
---
Related: How to Get Your Body Back After Baby
---

How Much More Breastmilk Will I Produce?
Every woman is different when it comes to breastfeeding. Some women produce more and some produce less.
In most cases, the lack of sleep and the high levels of stress contribute to lower milk production.
Sometimes, it simply depends on your genetics and speaking to your health care provider about medication to boost your milk supply may be most beneficial to you.
However for most women, this recipe should help. Expect to product almost half to double the amount you were producing before.
For example, if your left breast produces 1/2 an ounce and your right breast produces 1 ounce, you will likely double that to 1 ounce + 2 ounces which is a total of 3 ounces per feed. And you will build up from there.
It's normal for one breast to produce more than the other.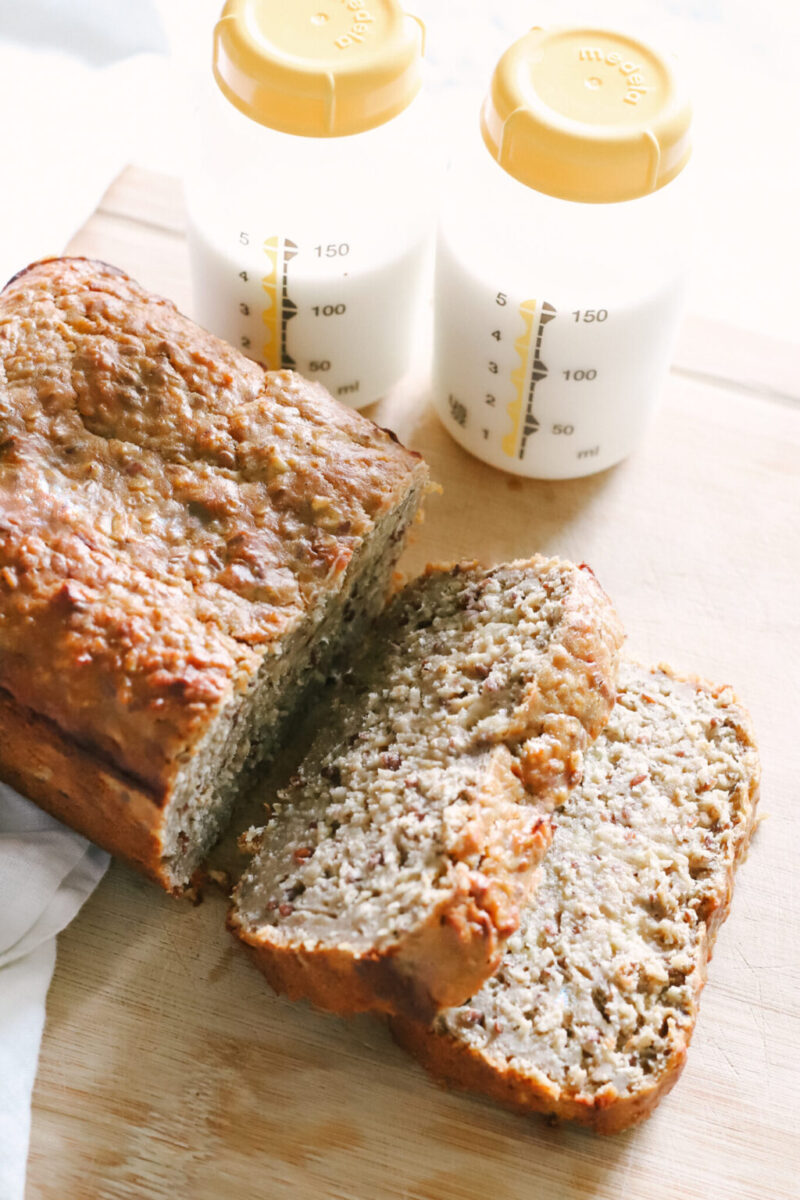 How Can I tell If I'm Producing More Milk?
You will know if you are producing more breastmilk if your baby is topping up on less formula after breastfeeding, or is full after a feeding, or if you pump out your breast milk and measure it in a bottle.
Pumping to Increase Milk Supply
I use the Medela Pump In Style double electric breast pump to keep my milk up and flowing. I usually pump once in the morning and once at night. It's most convenient for me since I am mostly at home, I'll just plug it in and go about my day.
If you are more on the go, back to work, or travelling, go with the Medela Freestyle pump. It's about $100 more than the Pump In Style, but it's much more convenient being compact, lightweight, while using a rechargeable battery. That's less chords and more freedom.
Another great option is the Willow Breast Pump which is a wearable, in-bra, double breast pump. It's quiet and discreet, so you can literally be pumping anywhere you are without anyone knowing about it.
These are all powerful hospital-grade pumps to keep your milk flowing especially if you decide to pump exclusively to feed your baby.
Remember, the more you express, pump, or breastfeed your baby, the more milk your body will produce. The key is to empty your breasts completely to signal to your body to product more milk. That is why pumping after a feed is highly effective for boosting milk supply.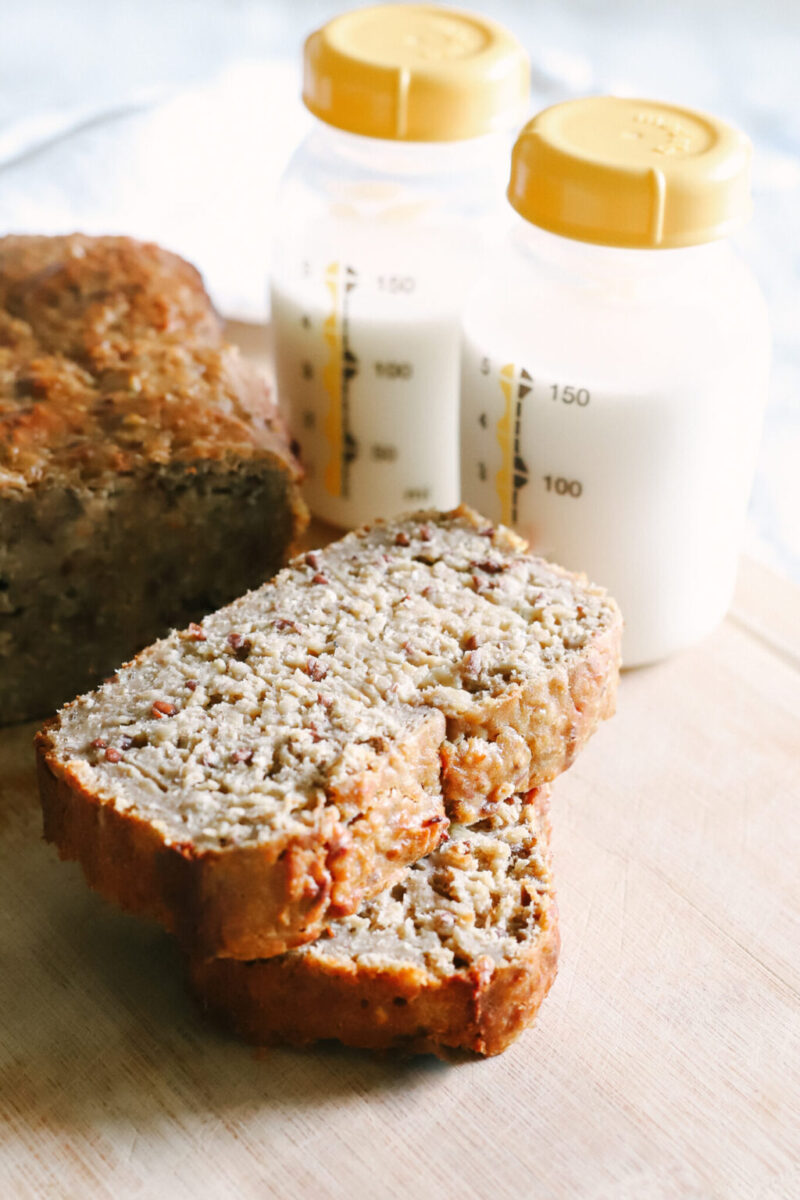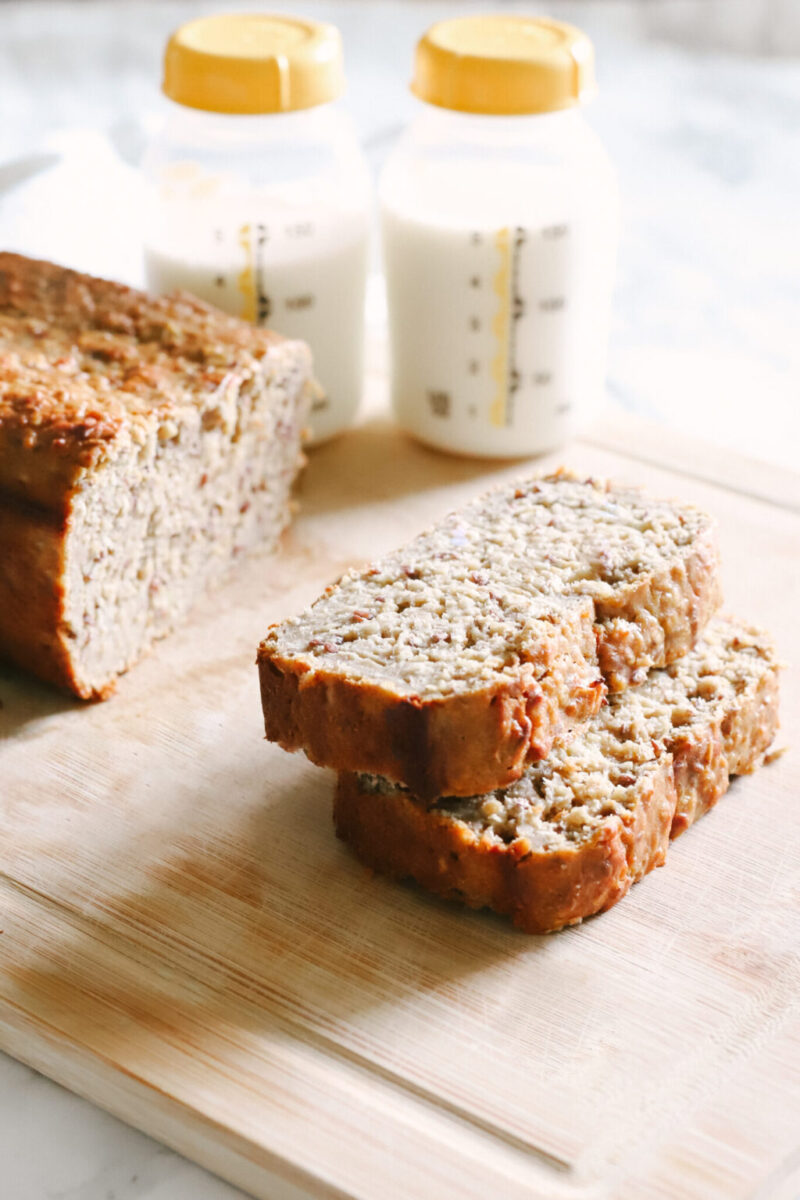 Tips For Boosting Milk Supply
Consult a lactation consultant and get the perfect latch.
Feed on demand. The more you feed or express, the more your body will produce.
Consume more high fibre foods like oatmeal, fruits and veggies.
Consume more protein like meat, eggs, nuts and seeds.
Continue taking prenatal vitamins or postnatal vitamins. Be sure to use natural, plant-based organic supplements to promote maximum absorption, like Cellenda by Soul Life.
Cut out sugar.
Cut out caffeine.
Cut out alcohol.
Cut out processed foods.
Drink enough water.
Use a Haakaa silicone pump on one breast while you feed on the other, and vice versa.
Pump your milk for 15 minutes between breastfeeding feeds, or directly after a feed, or at least morning and night.
Get your partner or helper to feed baby with your previously expressed or pumped breastmilk so that Mom can get rest.
Try supplementing with brewer's yeast, fennel seed, red raspberry leaf, fennugreek, blessed thistle, Mother's Milk Tea, and Organic Milkmaid Tea.
If all else fails, consult health care provider about medicating with Domperidone.
Resources For Moms
Pin This Post for Later: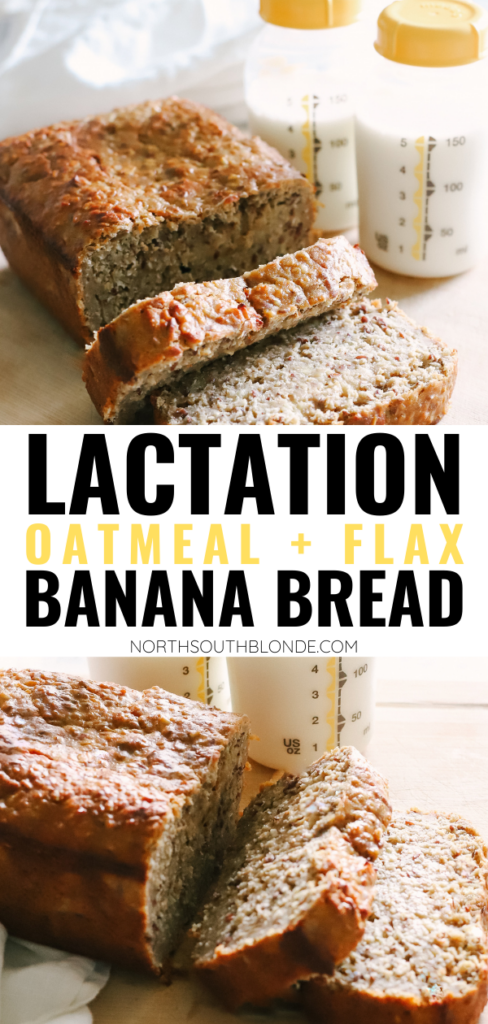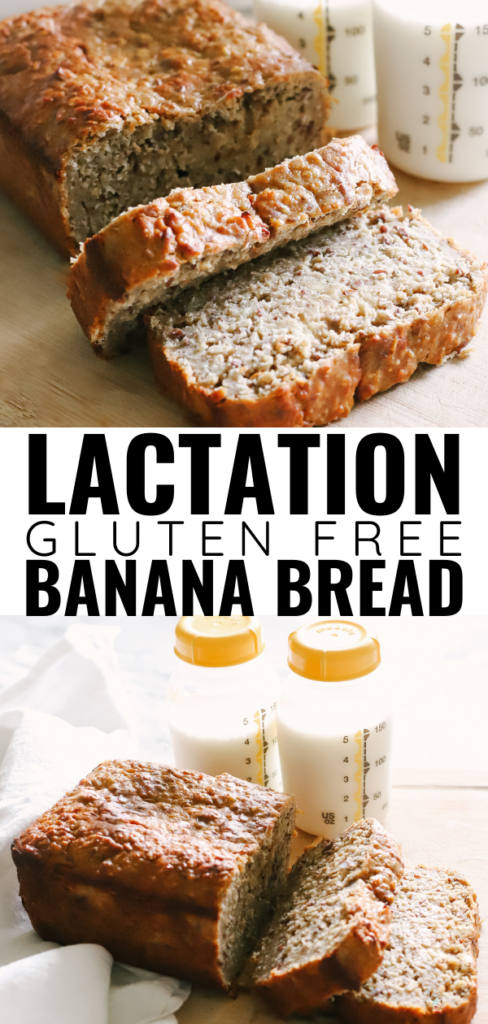 Lactation Oatmeal Flax Banana Bread (Gluten-Free)
A delicious and healthy way to boost your milk supply quickly and in a hurry. For richer, nutrient-dense breast milk when breastfeeding.
Instructions
Preheat oven to 375°F and grease a 9" x 5" loaf pan.

Heat milk in a small pot until steaming. Add in the oats, and allow to cook for 10 minutes off the heat while preparing your bread mixture.

In a large mixing bowl, whisk the flour, brewer's yeast, flaxseed, baking powder, sea salt, and cinnamon. Set aside.

In another large bowl, whisk the sugar, eggs, bananas, oil, and vanilla leaving no clumps. Add in the cooked oats and mashed bananas and stir until well combined.

Pour the dry ingredients into the wet ingredients and stir to combine. Pour the mixture into the greased loaf pan and bake for 45-50 minutes. Test doneness with a fork or tooth pick by sticking into the centre of the loaf and coming out clean. Let cool before serving.
Notes
Store in the fridge for up to a week or freeze for three months either sliced or not, tightly wrapped.
Note* that debittered brewer's yeast contains gluten. If you are strictly gluten-free, use nutritional yeast instead, or make sure "GF" is stated on the package. Although, brewer's yeast yields optimal results for increasing milk flow. For better digestion, try taking a form of digestion support to reduce any bloating, discomfort or IBS symptoms afterwards if needed.
Nutrition
Calories:
311
kcal
|
Carbohydrates:
39
g
|
Protein:
13
g
|
Fat:
13
g
|
Saturated Fat:
7
g
|
Polyunsaturated Fat:
2
g
|
Monounsaturated Fat:
2
g
|
Trans Fat:
1
g
|
Cholesterol:
44
mg
|
Sodium:
202
mg
|
Potassium:
728
mg
|
Fiber:
8
g
|
Sugar:
8
g
|
Vitamin A:
137
IU
|
Vitamin C:
4
mg
|
Calcium:
149
mg
|
Iron:
4
mg
Shop Ingredients You'll Need: