Amazon baby must haves and practical items you'll need and will use for your baby. Affordable, cute, and stylish and trendy items you can buy for less.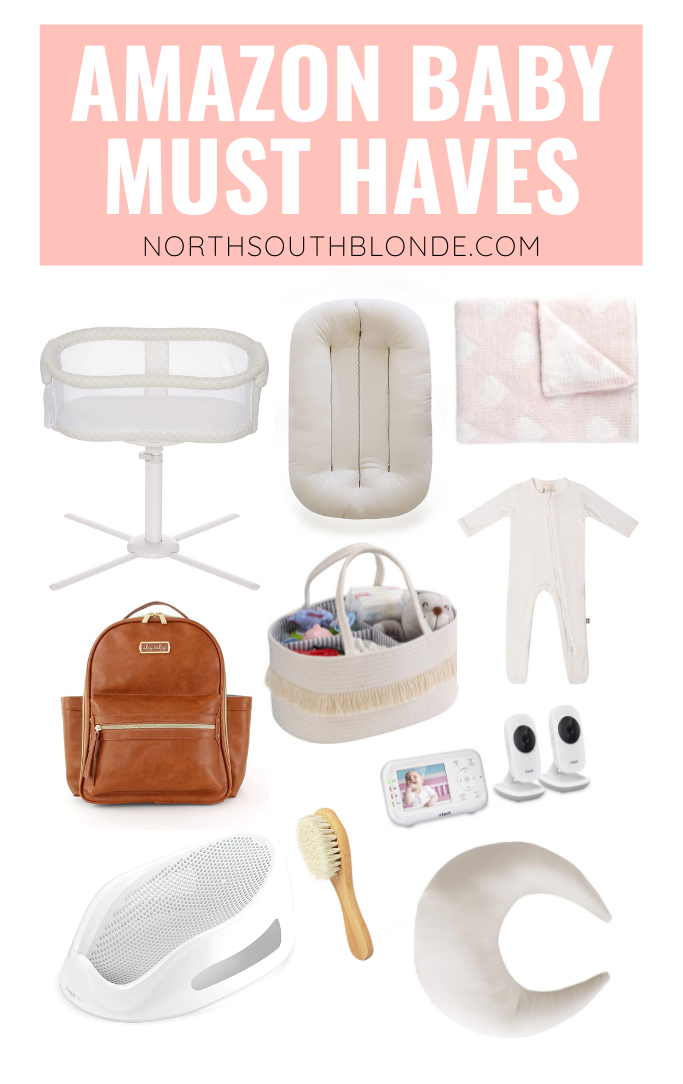 Shopping online, in my pyjamas, while staying cozy with the new baby is all I desire. Truly.
And Amazon makes that all possible, allowing me to shop from the comfort of our home, in total and utter convenience.
Amazon literally has everything I could possibly need for baby including the essentials, like diapers and wipes. They offer a subscription service with discounted prices, and free shipping with a Prime account.
Try Prime for the first 30 days for free using my link!
---
Related: Newborn Essentials – 10 Ways to Use a Muslin Swaddle Blanket
---
Amazon Baby Must Haves

Clothing – Outfits


Loungewear

Onesies and Undershirts

Sleepers

Sleep Sacks

Baby's First Christmas

Outerwear and Winter Gear
---
Related: The Best Kids Winter Snow Boots for Surviving Canadian Winters
---

Bath Time and Skincare

Amazon Baby Sleep

Breastfeeding – Nursing Supplies
---
Related: Lactation Oatmeal Flax Banana Bread (Gluten-Free)
---

Teething
---
Related: Five Ways to Soothe a Teething Toddler (Without Ibuprofen)
---
Mommy's Postpartum Favourites
I hope this extensive list of baby must haves is just what you're looking for! I just recently ordered diapers and wipes on Amazon and I just love that I don't have to run to the store for it. Live saver, right?!
If you want to try Prime for free for 30 days and get FREE 2-DAY SHIPPING right to your day, click here!
Phew, that was a long one! I hope all of these items help you while soaking in all of those sweet newborn snuggles when baby arrives home! Don't forget to come and hangout with me on Instagram!
Looking for wellness tips and advice? Follow my Instagram account @northandwellness!
More on Motherhood You'll Want to Read!