This everyday post-workout smoothie is quick and easy to make on the regular and necessary to better digestion, boost the metabolism, recover after exercise, and aid in weight loss.

I can't stress this enough. If you aren't getting your daily intake of fruits and vegetables, the easiest way to ingest all of that dietary fibre is to make a smoothie. And don't be scared my friend, green smoothies actually taste good!
You don't need to spend a boat load of money on a fancy blender or a professional juicer. No, no. I use my classic beehive blender and that's all I need on a daily basis. That thing has been through it all and is still going strong.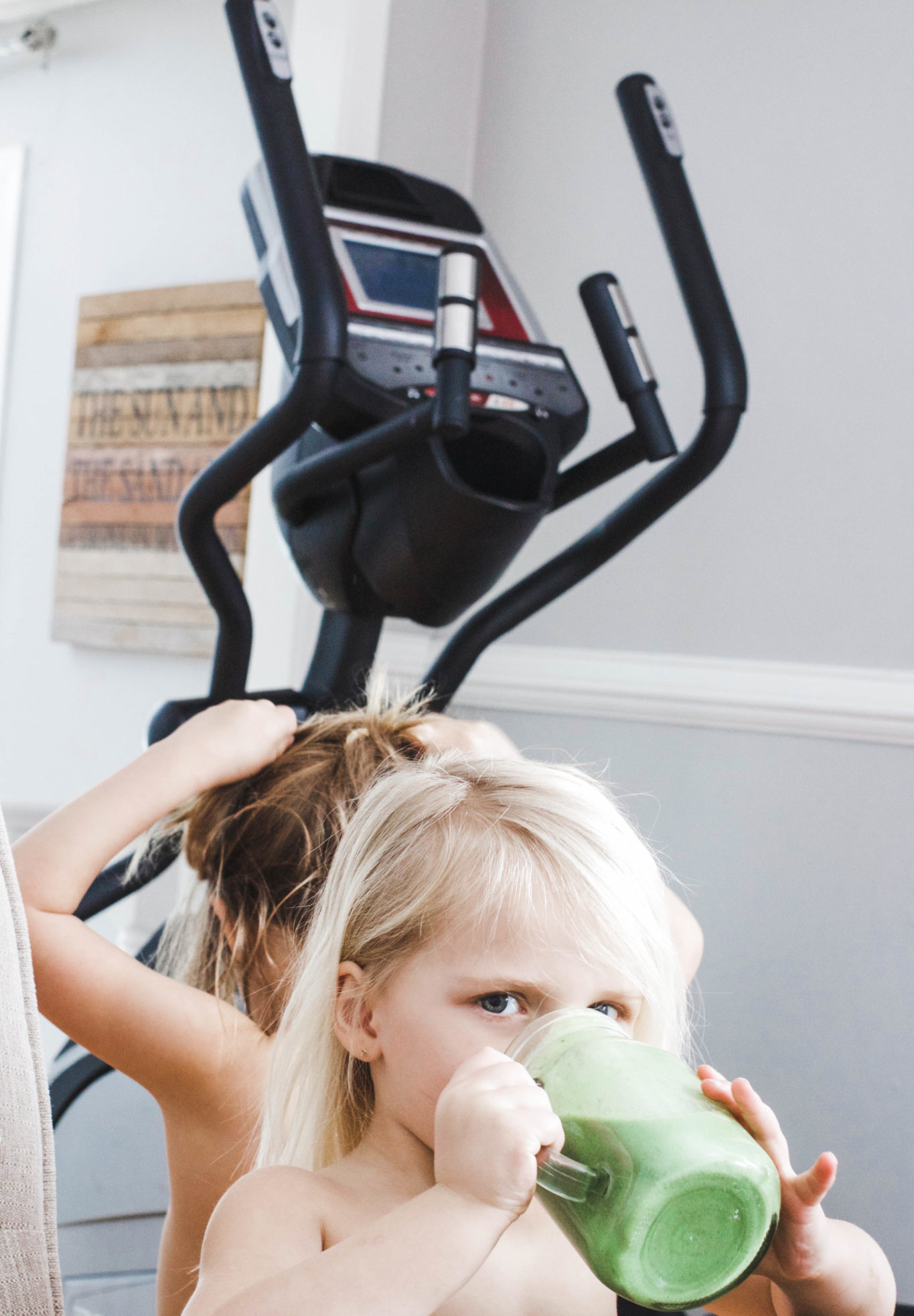 I make this smoothie every single day. It's quick and easy, and I always give the leftovers to the kids. Kid-approved means it tastes good! You do not, I repeat, do not taste the spinach at all. Not even the avocados.
I have found frozen chunks of avocados by President's Choice in the grocery store and that's what I've been using. No peeling or chopping and I find they're just so convenient for popping right into the blender. Sometimes I'll use pineapple instead (also an excellent source of nutrients to recover after a workout).
More post-workout smoothies you'll love: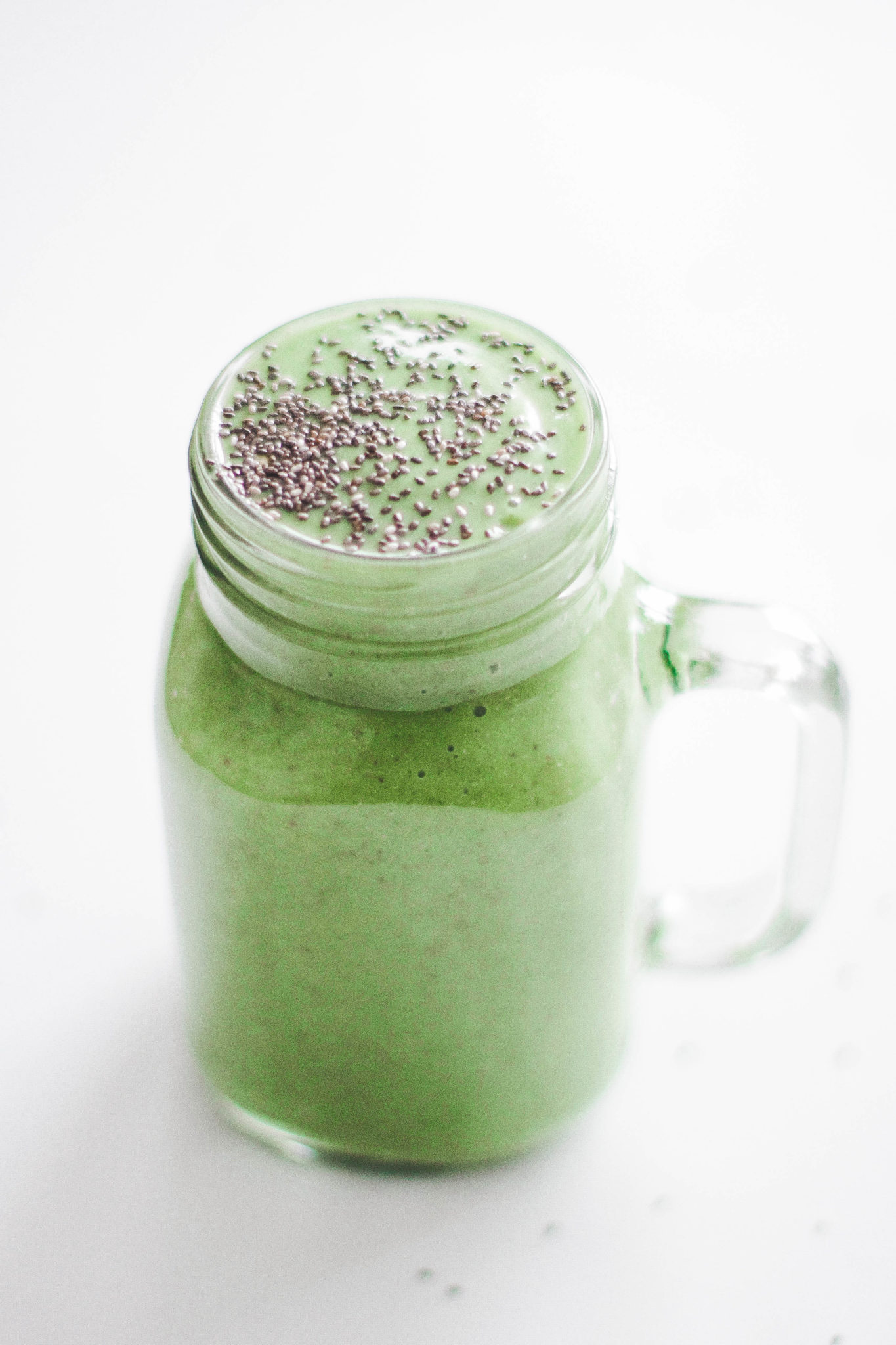 In the everyday post-workout smoothie:
Avocados
A great source of dietary fibre which helps to regulate the immune system and inflammation – perfect for healing our body after a hard workout. Have you ever experienced a muscle spasm? Avocados have as much potassium as a banana and therefore prevents those painful spasms from occurring, not to mention they are packed full of vitamins providing better digestion and detoxification.
Apples
Another high in fibre fruit that must be eaten regularly and known for boosting the metabolism. Apples are essential after a workout to help the body recover and keep your energy up throughout the day. An apple a day really does keep the doctor away.
Spinach
Build muscle from the high amounts of protein, iron, and fibre found in baby spinach (or plain spinach). A super food known as 'brain food' that will do the body good in all ways possible. Prevent fatigue and take in all of its nutrients by drinking it raw (whereas cooked spinach has less of the nutrients).
Chia Seeds
Chia seeds are a source of 'good cholesterol', the kind you need to fight off cardiovascular diseases. Why is it necessary after a workout? They provide omega-3 fatty acids (providing more than what flax seeds or salmon has to offer) that help you think clearer and they are full of fibre, iron and calcium. They make you feel fuller for longer and aid in weight loss.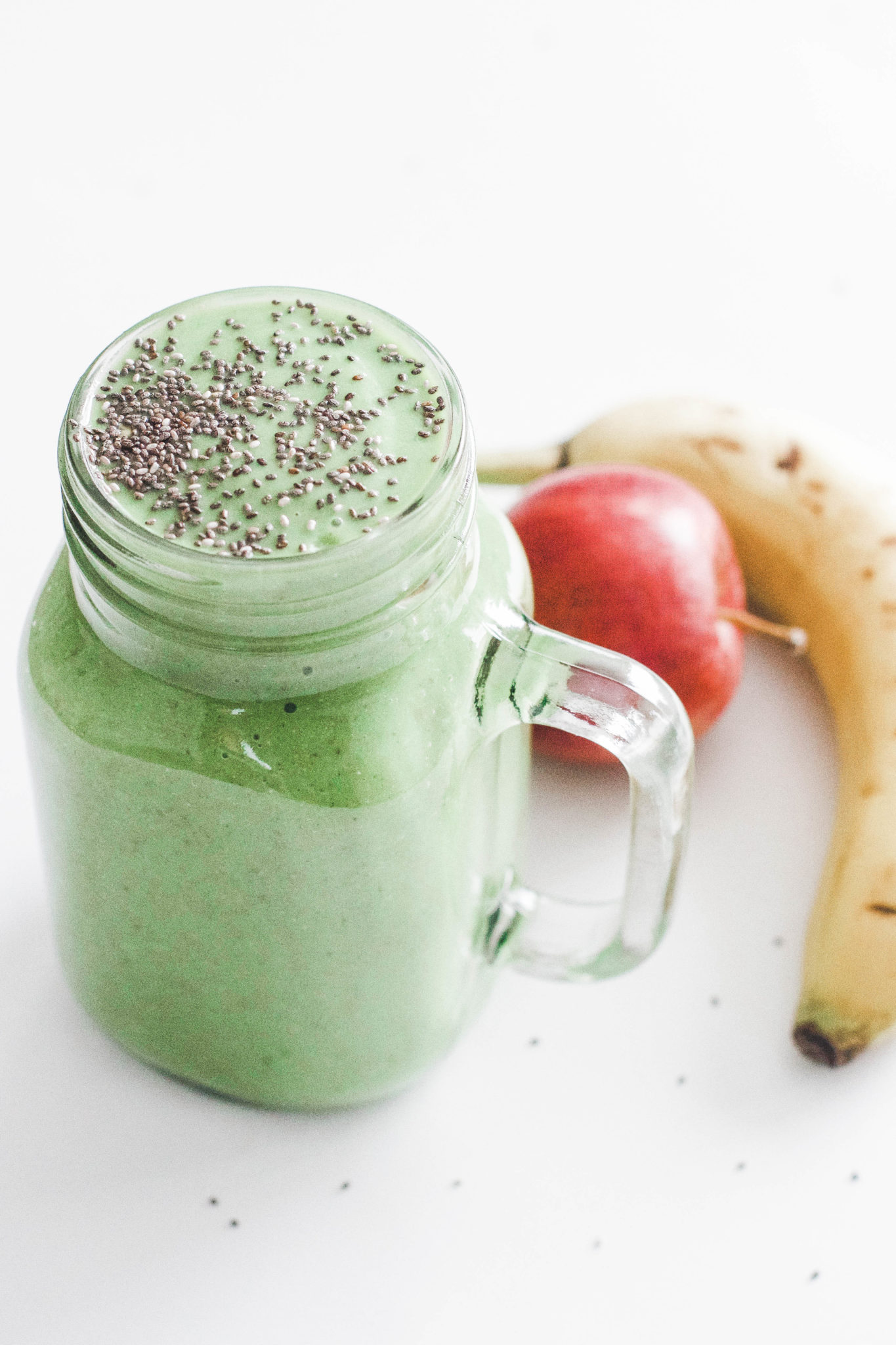 All I keep thinking about is the warm weather right around the corner. Keep going! You can do it!
Also, if you're a blogger or looking to start a blog, don't forget to check out my resources page in the menu at the top, dedicated to bloggers and entrepreneurs. Have an amazing rest of your week!

The Everyday Post-Workout Smoothie (Vegan, Paleo, Whole 30)
Ingredients
1

ripe banana

1/2

cup

frozen avocado chunks

1

small apple

cored and chopped

1

cup

baby spinach

1

cup

almond milk

or coconut water

1

tbsp

chia seeds

2-3

medjool dates
Instructions
Combine all of the ingredients in a blender and blend until smooth. Enjoy!
Nutrition
Calories:
259
kcal
|
Fat:
12
g
Shop the post: